The Best (Mis)Adventures of 2016 — and What Lies Ahead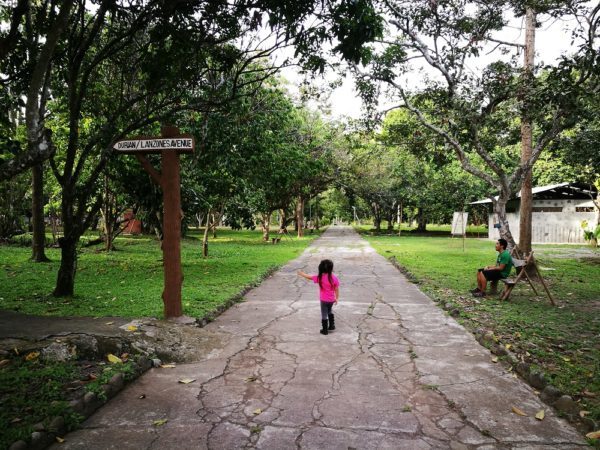 So guess what, I am finally giving in to doing a year-end post and I think I've been itching to do this since forever.
Thing is that we didn't really do much traveling this year. This is, in fact, the first full year that we are at home. Did I mention that we are living on a single income? Still amuses me how we manage to get by, mortgage and all.
Regardless, we are still thankful for the opportunity to be with family for most of the day. The partner says we are a little behind schedule but I think we are doing fine. We're taking baby steps to fulfill our family goals and the most important part is that we have gotten the ball rolling already. Life's not a race, anyway.
So, what else is there to share?
I don't think we've gone anywhere much at all except for our Apo Island and Siquijor trip and our 21-day sojourn in Mindanao. I clearly won't be doing a year in travels post today.
But, I'll share this with you, though: 2016 was the year I became a *full-fledged* travel blogger. It's weird because we don't even have sufficient travel funds nor are we traveling most of the time. But work is work. Haha!
This year, I finally got to convince myself to try out different opportunities such as apply for a writing stint in Philihappy (they have since changed business models and am no longer part of their full-time team, sob). I also worked up the nerve to guest post for much bigger travel blogs such as Out of Town Blog and Two Travel Monkeys. The former, I got invited to become a regular contributor after three guest posts while the other I've yet to contact again because…major procrastinator.
I also did the same thing for Tripzilla and was surprised to be offered a full time job with them. Thank you to the team and my editor, Charm, for being very supportive as our family *tried* becoming full-time digital nomads. I've been in the editorial team since August 2016 and I am feeling positive about the big things coming our way this 2017. I sure hope it helps lessen my being an introvert and that it opens up more opportunities for collaboration, networking and, of course, for improving my finances. LOL. Although the partner said there is never an "enough" amount of money because your cost of living tends to grow as fast as your income, if not faster. Sheesh, humans. *rolls eyes*
Of course, I couldn't forget Trekeffect and Aldrich, who I have worked with since 2015, when I was still in the corporate jungle. I will forever be grateful for the opportunity which opened up so many possibilities for me. 🙂
Anyway, it's really all I have to share right now so I'll just do a recap on the best articles on the blog.
This one is the list of the most popular articles since this site went live in 2013 I installed GA in 2014:
Somehow, these posts have become my cornerstone content and will never get beaten by new articles (yay SEO!), even on a daily basis. As such, I'm posting a separate list on the best articles in 2016, published on the same year:
Whew.
In case you have time, do explore the posts above, they're awesome, I promise!
As for 2017 plans, I am still unclear about where I want things to be headed. Okay, maybe I do have a general idea of what I want but I haven't quite figured out how to get there just yet.
Among the things I'd love to explore this coming year would include:
Moving in to our new house and filling our days with all sorts of DIY plans. Hello again, Pinterest!!!
Getting our finances sorted out. Hopefully it means just focusing on repaying our loans by the end of the year. Yay!
More travels. Actually, this I am still unclear because, whew, being a homeowner is CRAZY EXPENSIVE. Hopefully, even with something else crazy going on for the year, we'd still be able to explore new places outside Cebu.

Explore another niche. I've been eyeing digital marketing for some time now and I think it is high time to get to that. Of course, I still love my travel blog — and travel writing projects. Yeah, I probably should spend more time on my writing *business* website if I want it to grow even more.
Being proactive at reaching out to potential clients (brands, companies, etc) for this blog.
Focusing on affiliate marketing.
Getting healthier. Our future house belongs to a subdivision with paved roads and weekly-ish Zumba classes. And with the partner taking full charge of the kitchen, I'll probably be forced to eat more leafy greens, reds, oranges and all those awesome colors.
And with so many plans in mind I should really start doing something about my procrastination (problem since 2009, I realized haha).
That's a lot of plans, yeah? Actually those are just the really major ones…who knows what else will be added along the way?
Of course, none of this would have been possible without the help of family, friends, acquaintances, clients, workmates and everyone. Thank you all for the love and support and thank you, dear readers, for continuously supporting this blog even if I seem to neglect it at times. More CRAZY FAMILY ADVENTURES to come your way this coming year! I hope to continue inspiring myself and, of course, YOU!
How about you? What have you accomplished and are planning to accomplish for the coming year?
See you in 2017!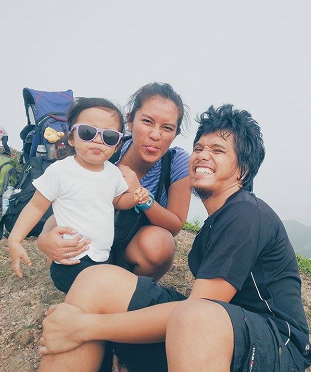 Pam is an outdoors-loving millennial momma who loves to hike, trek and camp in the beaches and mountains with her partner and their 3-year-old daughter. When not exploring the great outdoors, she moonlights as a freelance writer specializing in the travel, parenting, personal finance and digital marketing niches. You can also follow her via social media: Facebook, Twitter, Instagram and Pinterest!