Exploring Siquijor in 24 Hours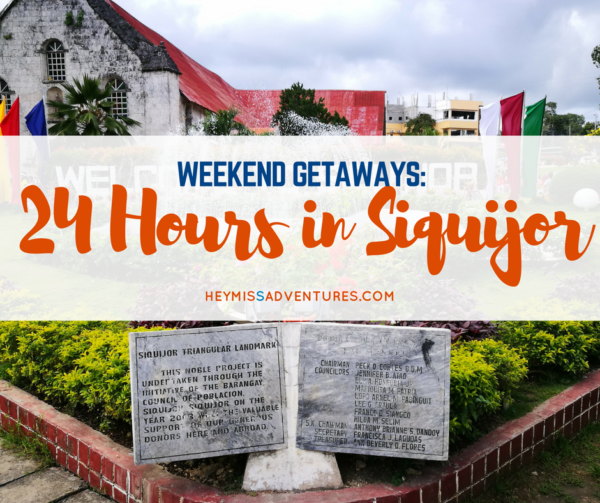 To continue our quick Apo Island + Siquijor long weekend trip, here is our 24-hour guide in the mystical island of Siquijor.
I've gone to and from Siquijor in my childhood being it my father's hometown but I have never checked out its tourist attractions until today (well, technically, last September). Perhaps tourism wasn't booming that time, I am not sure.
My father was very excited to send us off on the trip so he contacted his brother (Dondon Baroro, 0915–954–4667) who also provided tours around the island. He even showed us pictures during his most recent visit and told us to make sure to visit those places ourselves. The visit was also my partner's and daughter's first time to be there so we were all very excited.
We took one of the earliest boat rides from Dumaguete to Siquijor via RoRo. The ride took us probably a little over an hour. It was a slow ride and a very hungry one at that, because we only had a cup of coffee before we went off.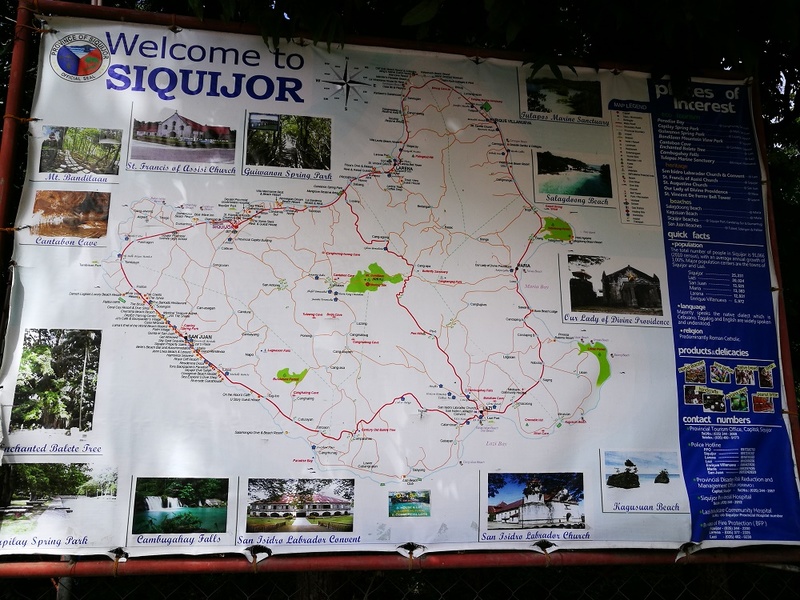 My uncle fetched us at the Siquijor port (not the Larena Port) and immediately took us to San Juan, where a few of our other friends had checked in the previous day. We had breakfast at Dabarkads and, because we had some take home from the fiesta in Dauin, we asked them to have our food reheated. Hahaha. Yes, we are stingy travelers.
The meal took us longer than we had expected but, after that, we immediately went to the Enchanted Balete Tree. My companions had their hand (or foot) at the fish spa but I couldn't muster the courage to have my soles nibbled. There were a few 2-feet fish swimming around and they seem to be able to swallow our toes whole. Haha.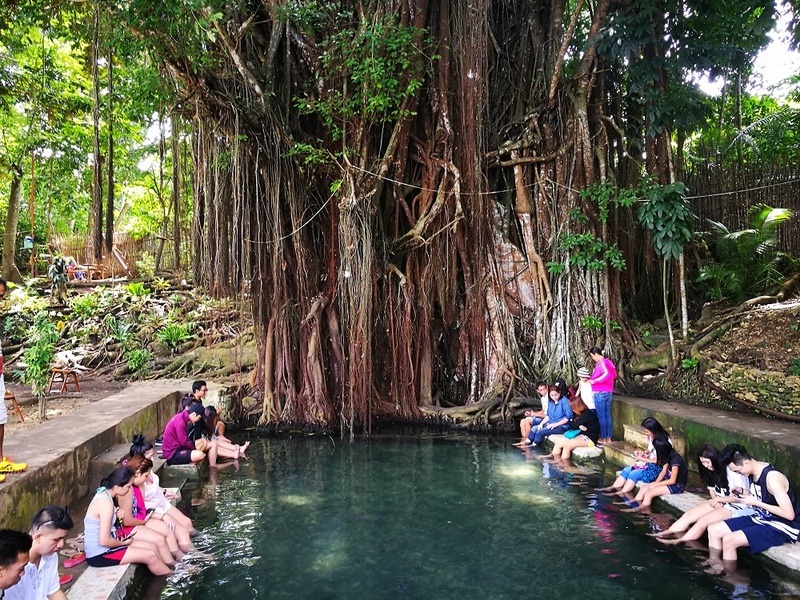 At this stop, you can also check out animals at their mini zoo or buy souvenirs. We suggest buying from the store across the road as they are cheaper.
Next stop is the Lazi Church and Convent. But, of course, we couldn't miss stopping by my father's (his parents', actually) house and another ancestral house. We are crossing our fingers in restoring and transforming these poor houses back into their old state and hopefully turn it into something fellow travelers can use.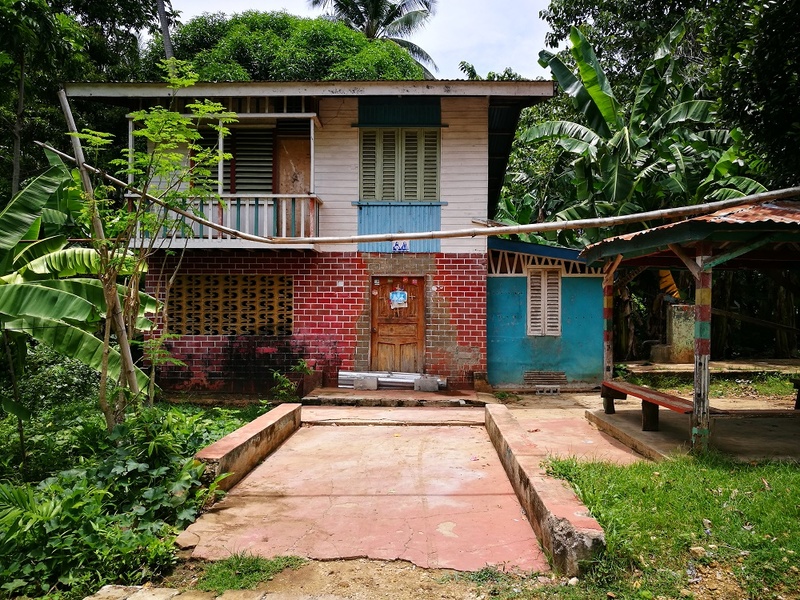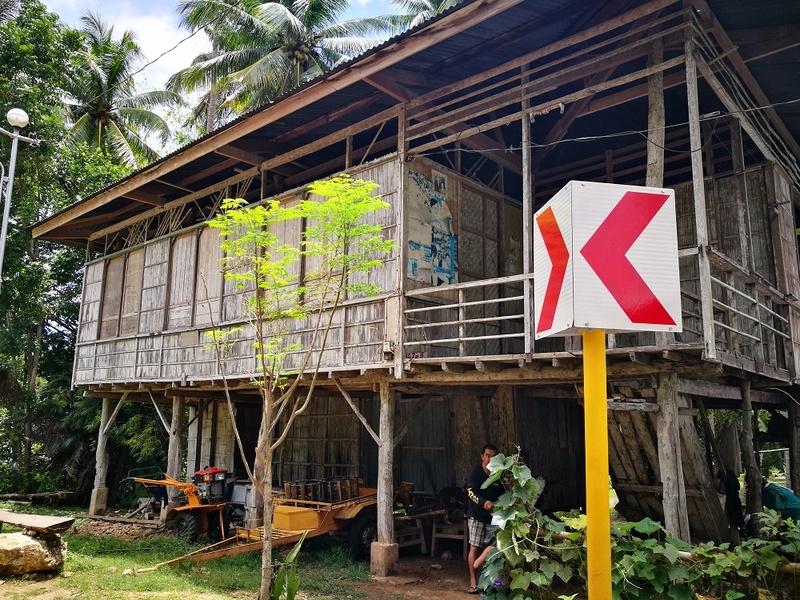 Anyway, my father particularly wanted us to drop by the church because our family name is etched in one of the stones. I guess that makes us partial owners of the church? Haha.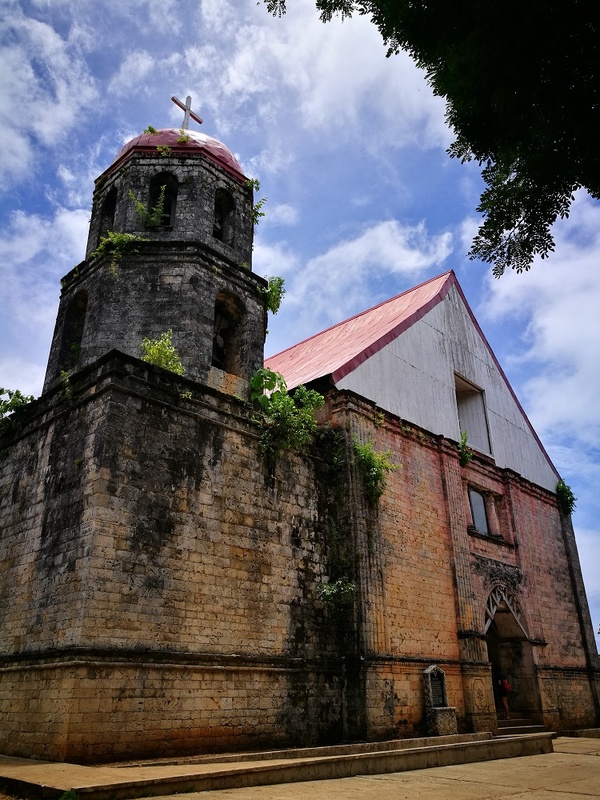 The convent right across is considered to be the largest (and oldest?) in Asia. The doors were closed but we let our curiosity get the better of us and we opened it to explore the entire place. The other tourists found out and they all came barging inside. Haha. Sorry!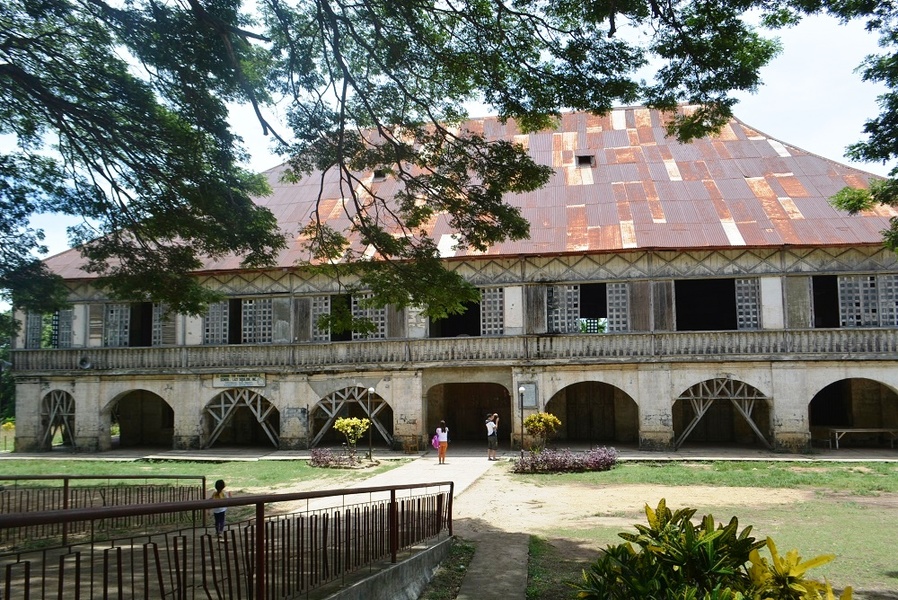 Our stop didn't last very long there. We decided to head to Cambugahay Falls, which is around 300 steps going down and (huhuhu) going back up later. The water was cold and very refreshing though so it was all worth it.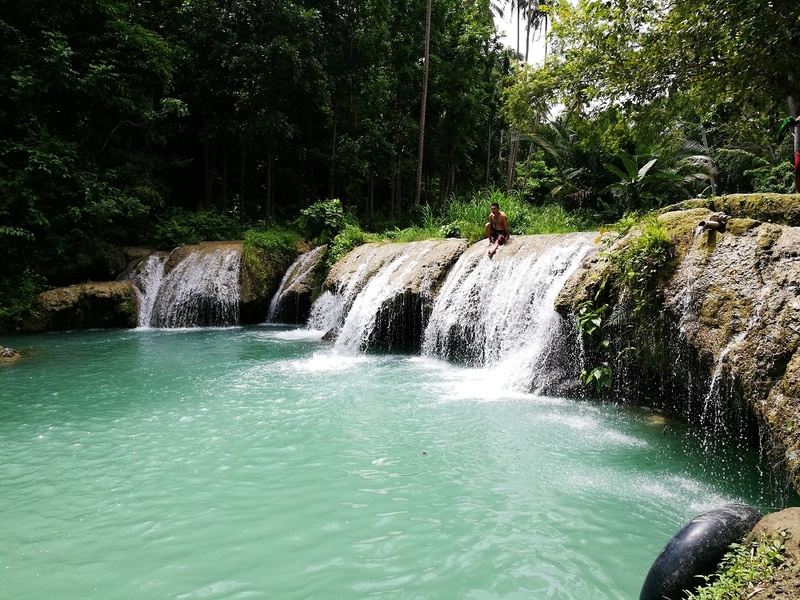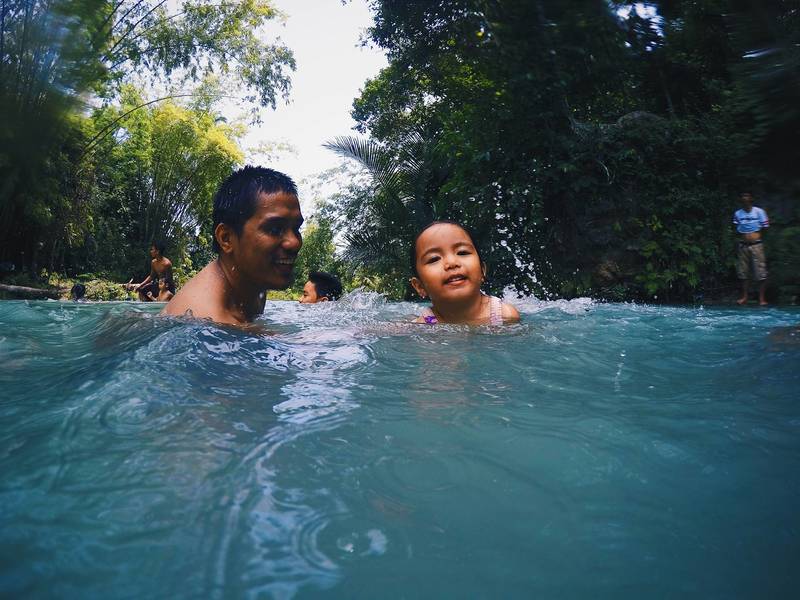 Photo by Darren
Being the only person who can decently swim, the partner did some jumps and swings while we were there.
And, finally, our last stop was at Salagdoong Beach. We were pressed for time since our companions had to catch the last trip going back to Dumaguete. We had our lunch at the beach (fiesta take home wooohooo plus we bought a few more from the nearest market) and decided to stay there while half of our group went back to Siquijor town. Sadly for the partner, it was already low tide so he was no longer allowed to try cliff diving.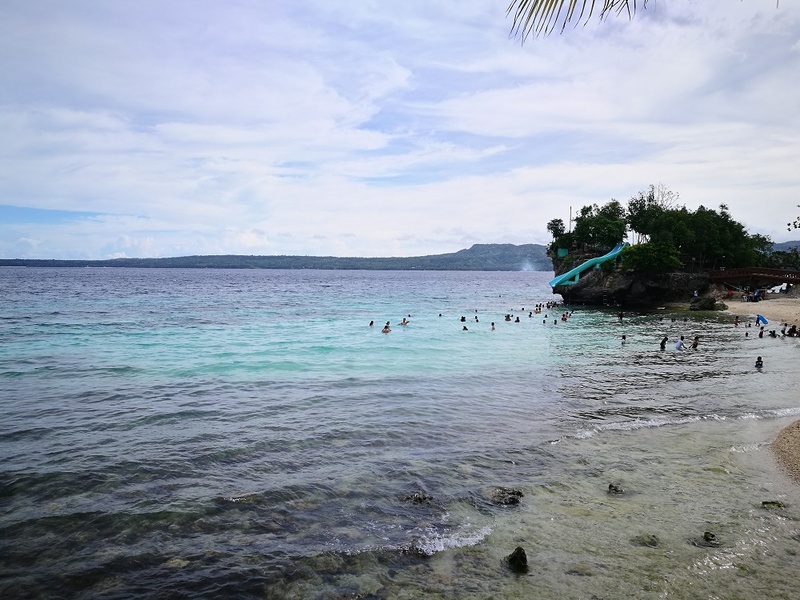 Oh, before I forget the road to Salagdoong Beach is super refreshing because you get to drive by a loooong stretch of manmad Molave forest. Really cool!
When my uncle came back, he took us to our homestay which was just right behind the convent! It was very spacious (good for 5-7 people), clean and cheap. How awesome! Air-conditioning was very cold, too. The owners were very friendly and they knew my uncle and father. Haha. Small town.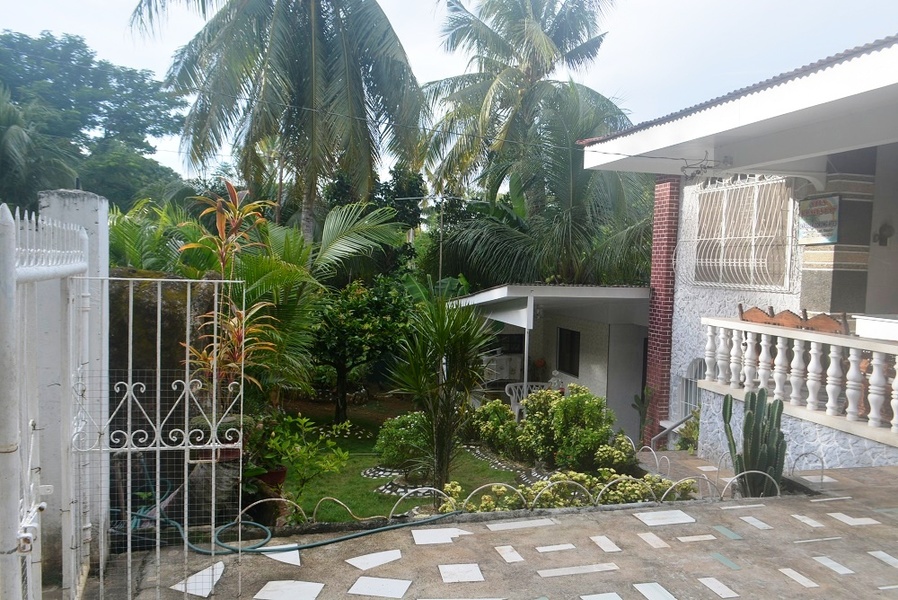 Other Siquijor accommodations:
Xylla Guesthouse, starts at ₱446/night (Lazi, Siquijor) >> Agoda | Booking
Toris Backpacker Paradise, starts at ₱480/night (San Juan, Siquijor) >> Agoda | Booking
Mercs Homestay, starts at ₱593/night (Enrique Villanueva, Siquijor) >> Agoda
DJ3 Southtown Room and Board Hotel, starts at ₱737/night (Larena, Siquijor) >> Agoda
Buco Beach Resort, starts at ₱819/night (Maria, Siquijor) >> Agoda | Booking
Isla Inn, starts at ₱840/night (Siquijor, Siquijor) >> Agoda
We ended our day by dining at Dagsa in San Juan. They had a buffet good for six people and we even had some leftovers for my uncle to bring. We also had a pitcher of drinks but, being slightly older, we were no longer able to finish it. Plus, we had to make sure to go home already since our homestay was still many kilometers away. The streets in Siquijor are not lit and there are no jeepneys, buses or tricycles around. If you do not want to bother your driver, you can rent a motorcycle instead.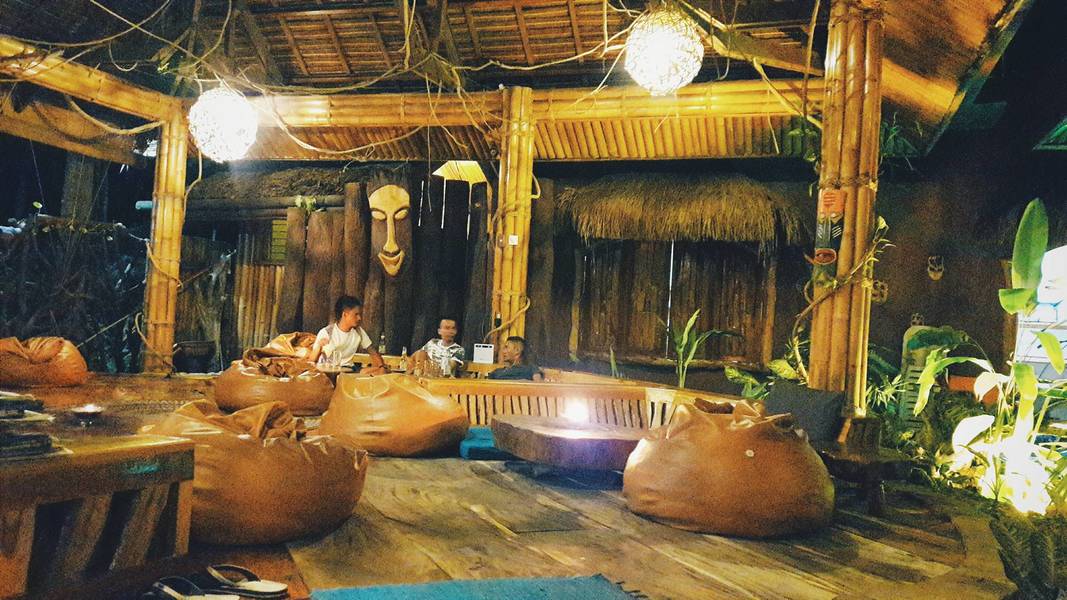 Photo by Darren
Ahhhh…we finally got home to our beds and called it a day.
The next day, we got out by 8AM, had a quick breakfast at a nearby carenderia in Siquijor town and then went back to Dumaguete. Oh, and don't forget to buy some torta for pasalubong; their version is delicious!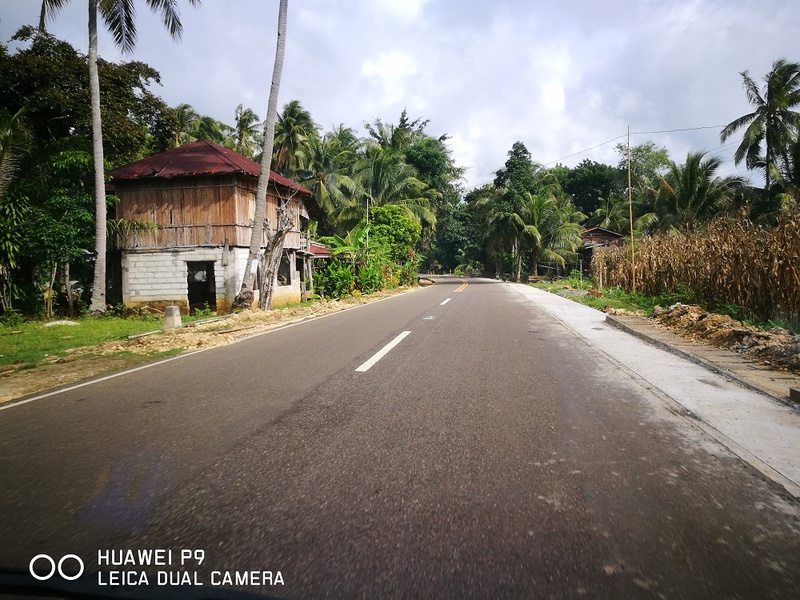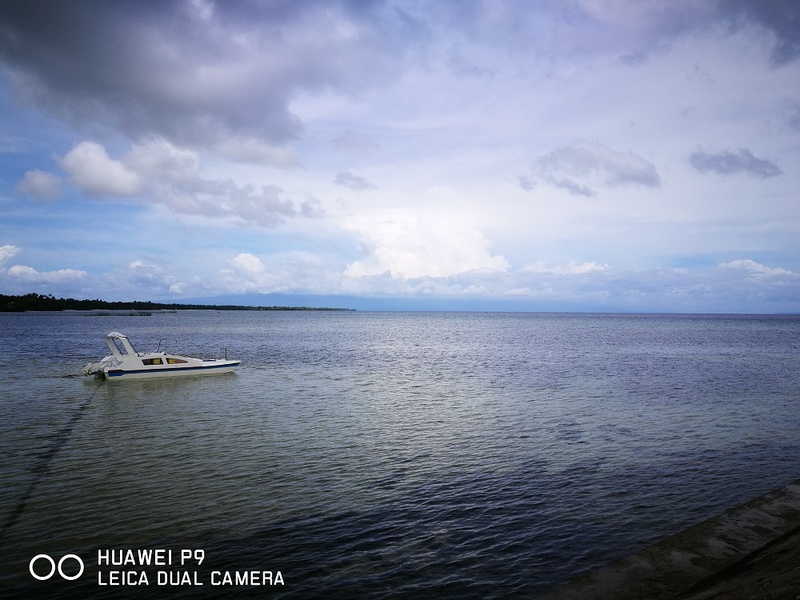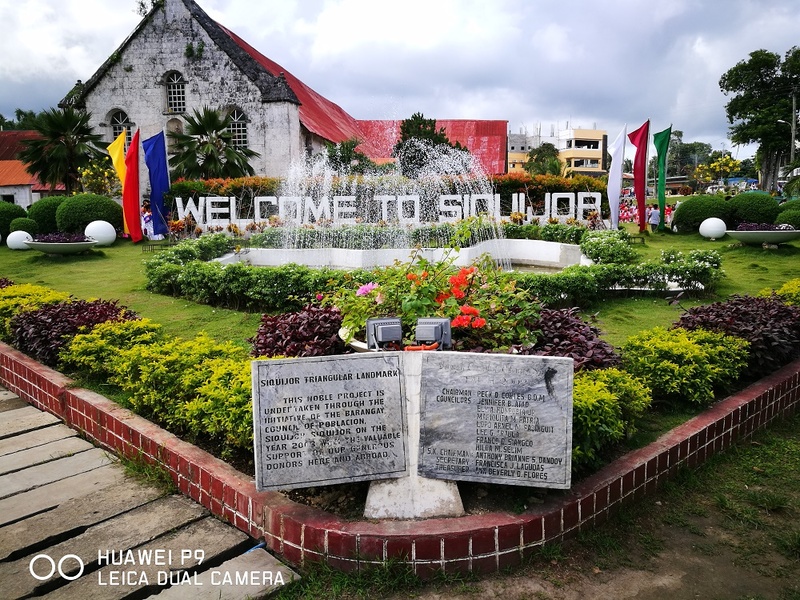 Quick Expenses Summary:
RoRo + Terminal Fee to Siquijor – ₱170 + ₱15; child rate is ₱55 (via Montenegro Shipping Lines)
Breakfast – ~₱70 drinks + ₱100 reheating fee
Multicab tour – ₱1,800 (divided by 9 people)
Enchanted Balete Tree – ₱5 each
Lazi Church and Convent – FREE
Cambugahay Falls – FREE
Lunch – ~₱23 (had some fiesta takehome)
Salagdoong Beach entrance – ₱25
Salagdoong Beach parking fee – ₱35
Cottage – ₱100 (optional)
Dinner at Dagsa Restobar, San Juan – ₱1,200 (buffet good for 6); drinks not included
Ates Homestay at Lazi – ₱1,500 (good for 5-7 persons)
Breakfast at Joel's Lechon Manok, Siquijor – ₱220 (good for 6)
RoRo + Terminal Fee to Dumaguete – ₱130 + ₱14; child rate is ₱56 (via GL Shipping Lines)
For a complete itinerary + expenses guide, check out this post.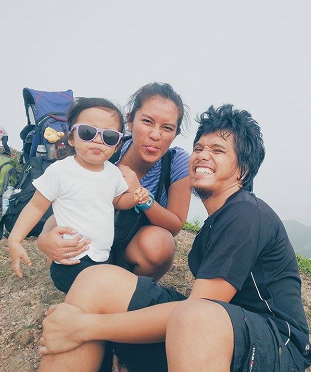 Pam is an outdoors-loving millennial momma who loves to hike, trek and camp in the beaches and mountains with her partner and their 3-year-old daughter. When not exploring the great outdoors, she moonlights as a freelance writer specializing in the travel, parenting, personal finance and digital marketing niches. You can also follow her via social media: Facebook, Twitter, Instagram and Pinterest!