Cebu's Original Spicy Lechon at Rico's Lechon Mactan Promenade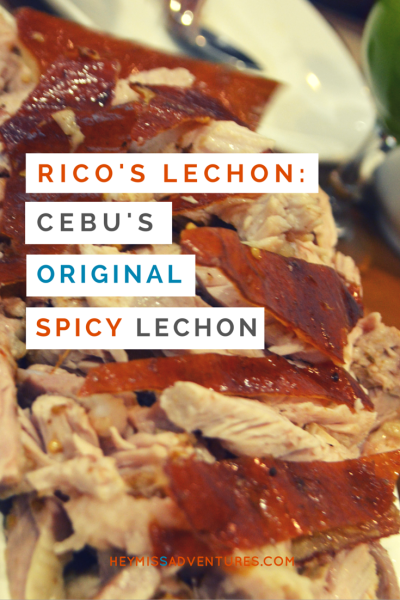 When it comes to spicy lechon in Cebu, there is only one thing that comes to mind: Rico's Lechon.
Mr. Enrico "Rico" Dionson's business started in 1997 when he decided to find another way to provide a better future for his family. He got into the business by giving samples to friends and clients and handing out as many calling cards as possible. It wasn't an easy journey — in fact, his very first customer feedback was that his lechon was just needed water to become the sea.
It was because of this that Mr. Dionson vowed to make sure that every single one of his lechons will be of best quality.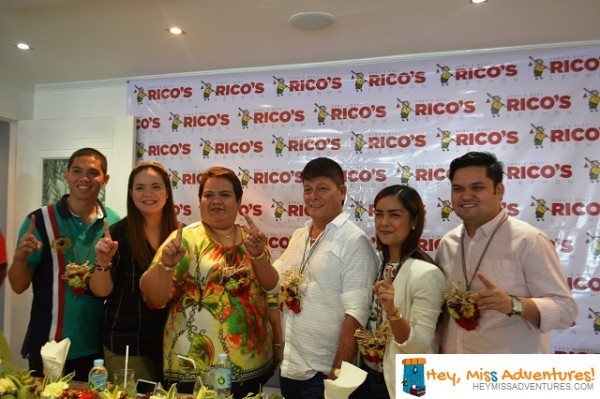 Rico's Lechon got its big break when former president Joseph Estrada discovered his business, through a common friend, and had him prepare dozens of the Filipino favorite at the Malacañang Palace.
The business took off. Mr. Dionson also introduced the spicy lechon variety and, to date, the company sells around 2,000 to 4,000 pieces of lechon every month — all over the country.
 RELATED READS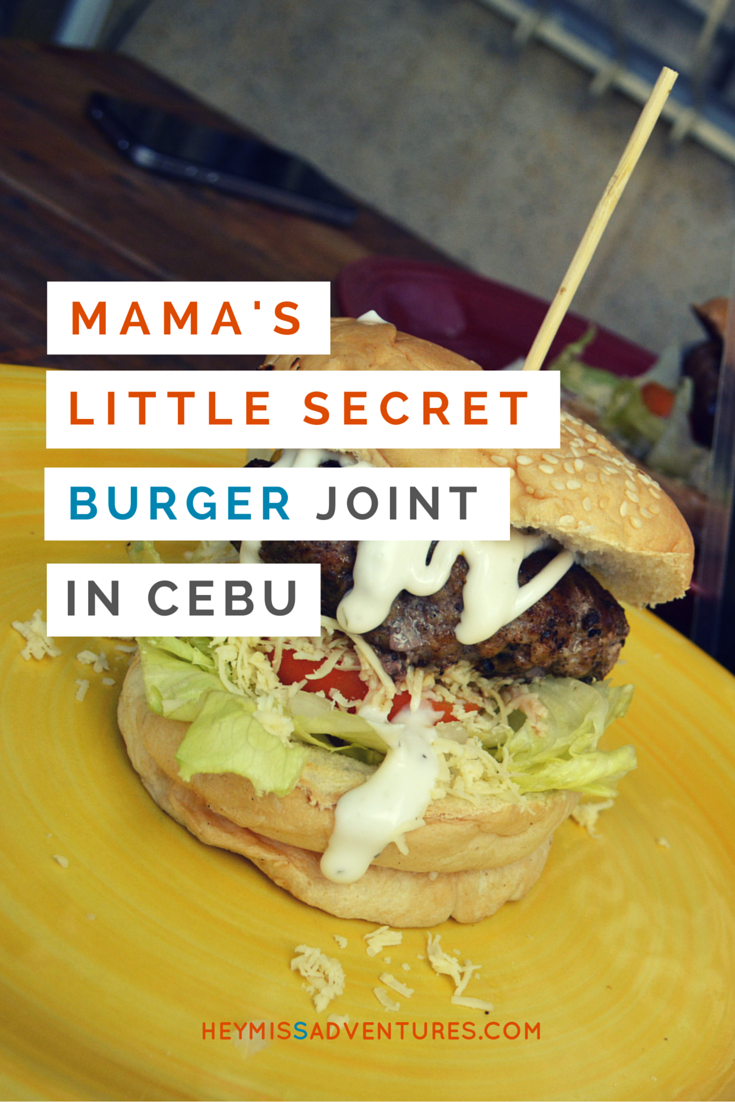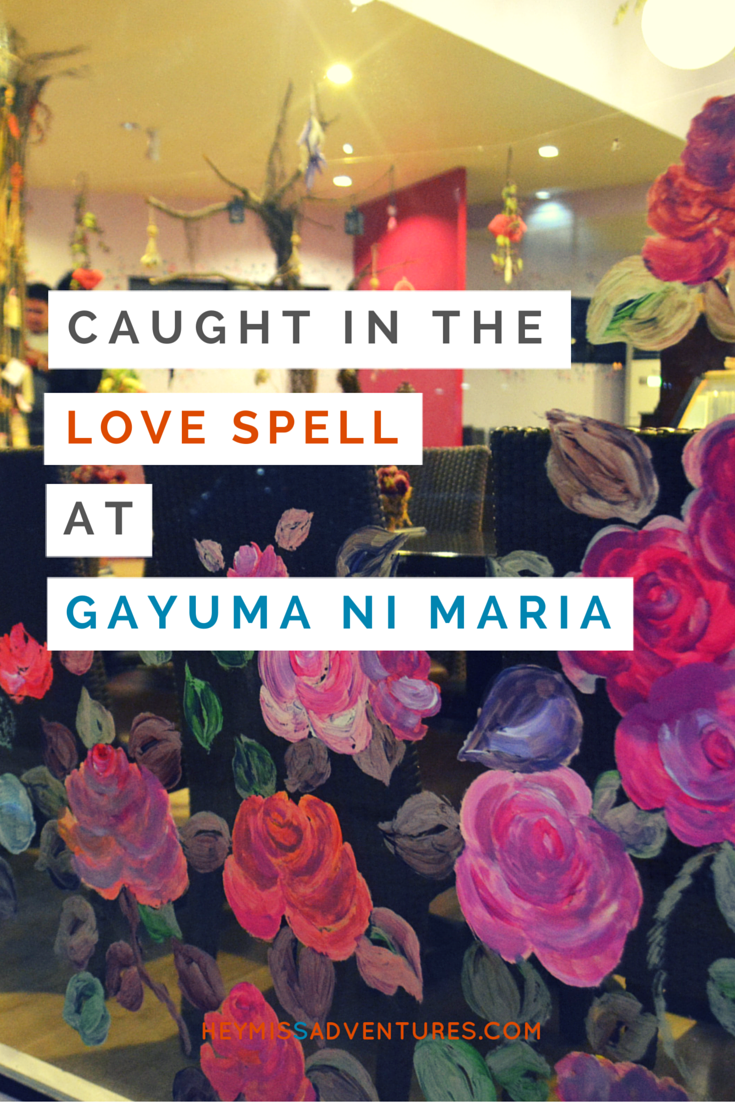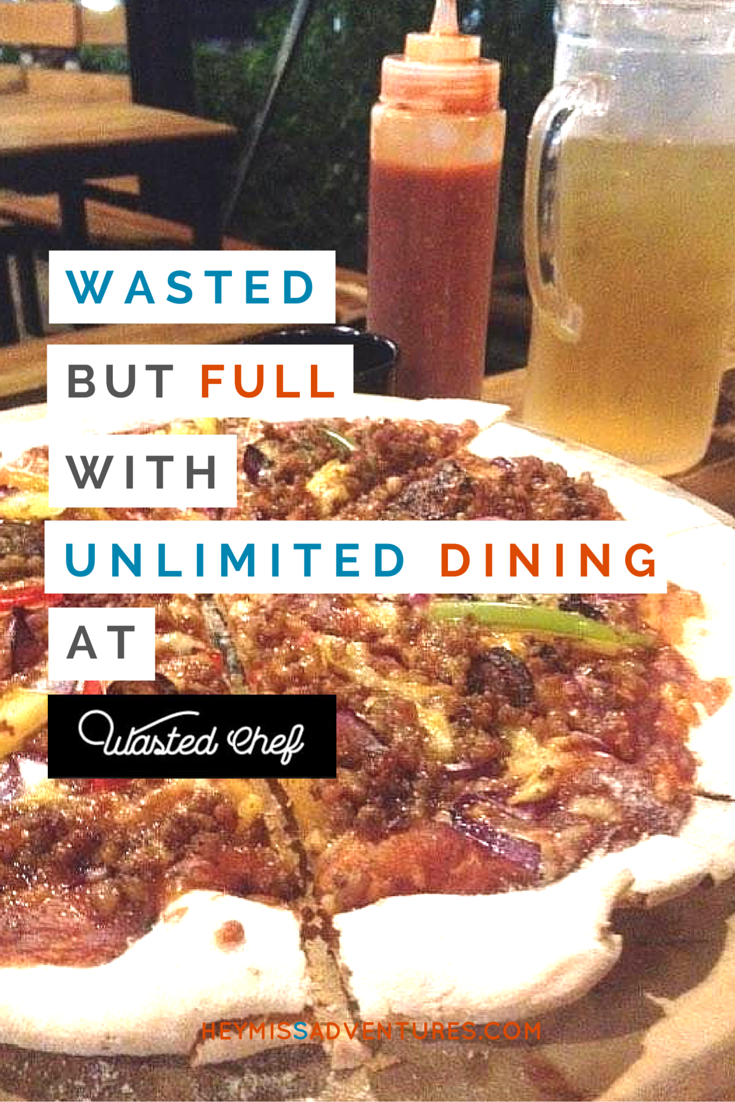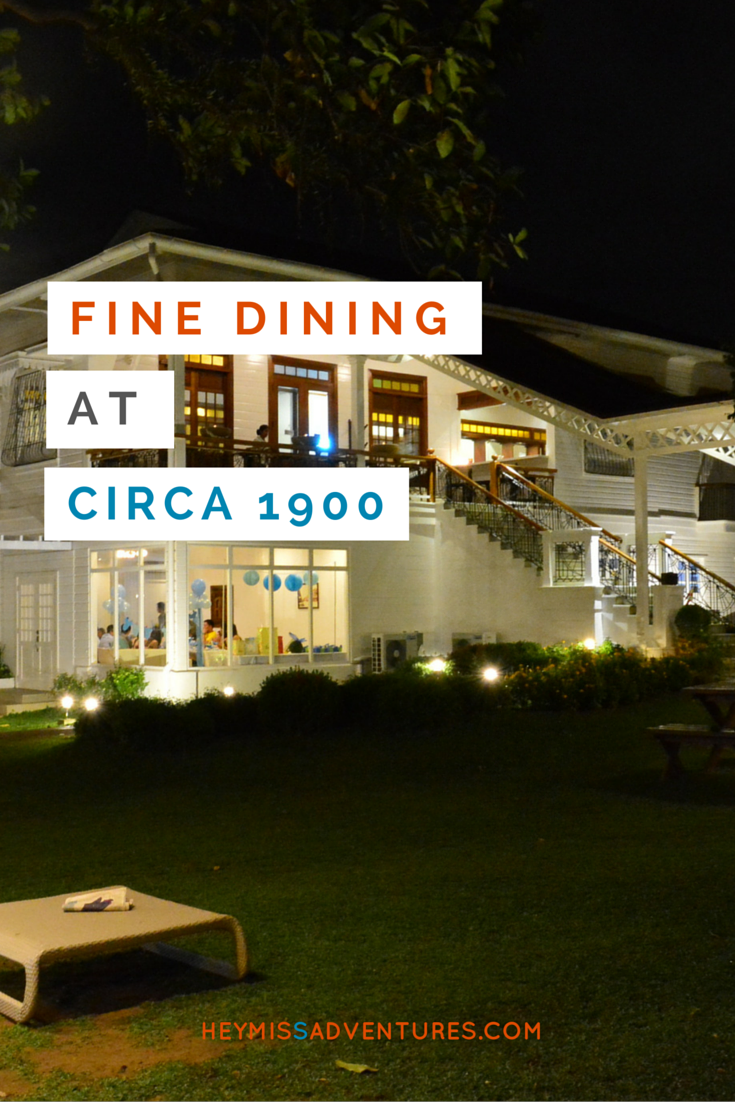 Just recently, Rico's Lechon has made it much easier for its Cebuano fans to get their favorite food.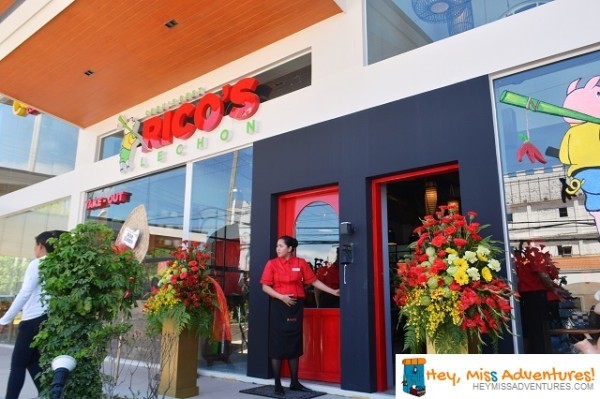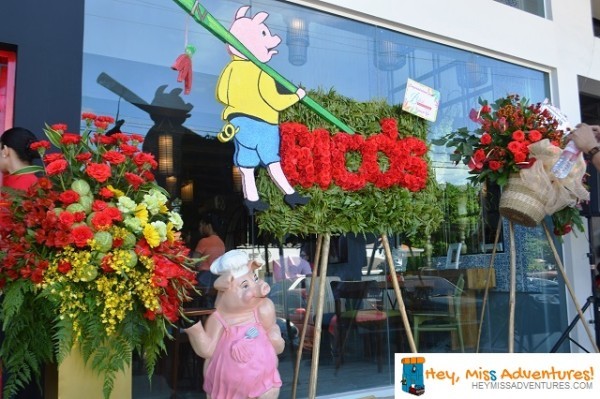 They had just opened their new restaurant at the Mactan Promenade, just a short drive from the Mactan International Airport. On top of the famous lechon, known for its crispy skin and savory meat, the restaurant has also unveiled its new menu. Among the family's favorite are the Lechon Salpicao and the Cucumansi Quencher.
You can check out their menu below: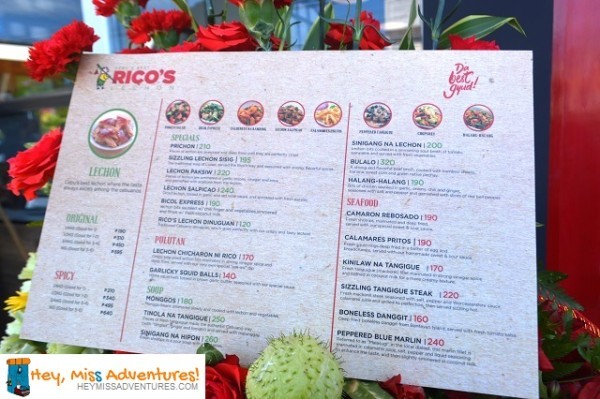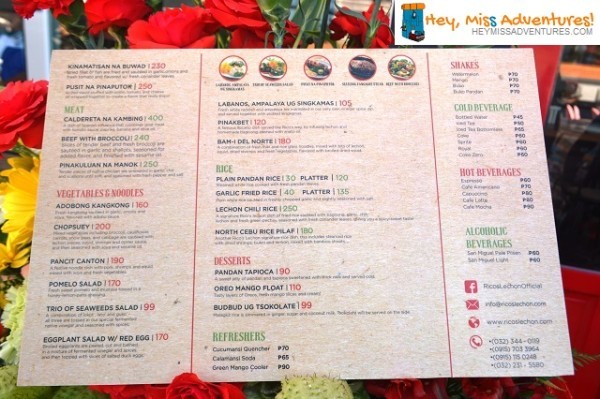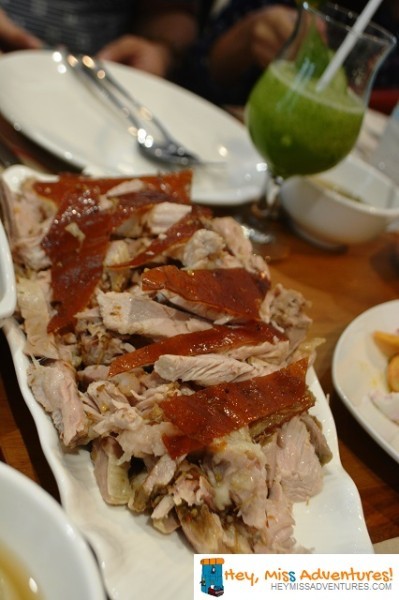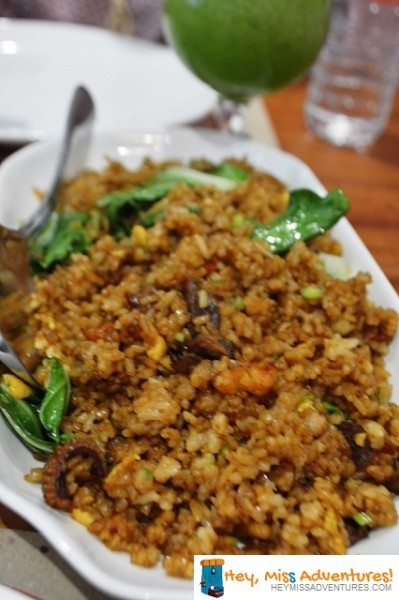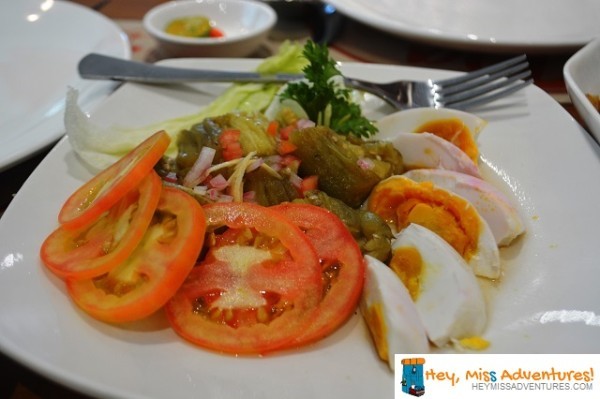 In order to provide that #DaBestGyud ambiance constantly to its customers, the team has also asked Sheila Solon to do their restaurant's interior design and offer an "Old Cebu with a Twist" look and feel. It was beautiful all throughout the restaurant.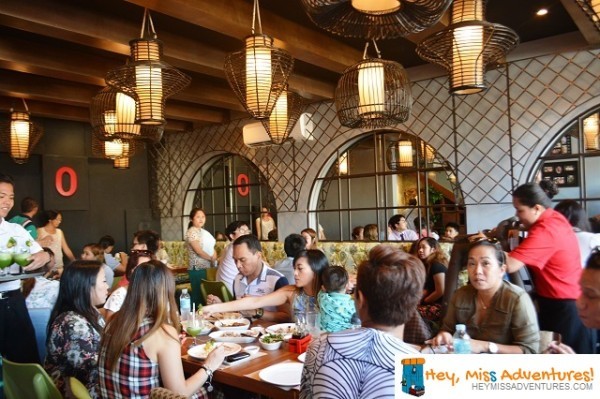 To top it off, they have also created a jingle made by FAMAS award-winning songwriter, Lorenzo "Insoy" Niñal.
Customers can now visit Rico's Lechon Mactan Promenade daily from 10:00am to 10:00pm for restaurant dining and 8:00am to 10:00pm for takeout orders.
For inquiries and orders, customers may also go online through their website and Facebook page or contact them via landline or mobile.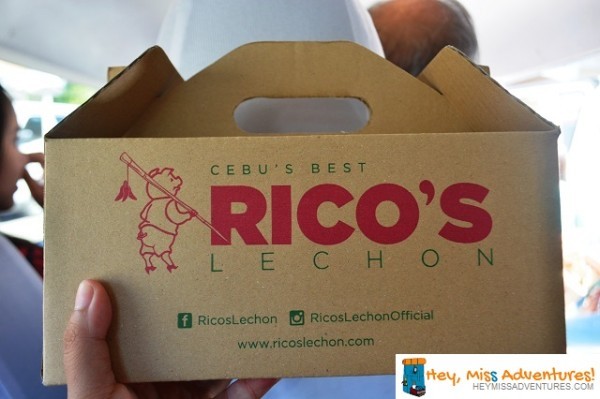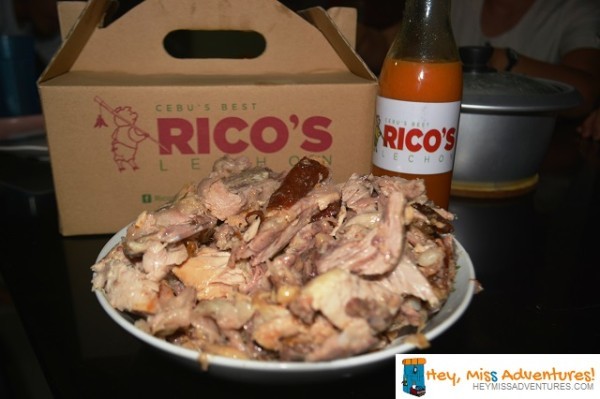 XX
Rico's Lechon Cebu
Website | Facebook | Twitter | Instagram
Landline: (032) 344 0119 / (032) 239 2830
Mobile: 0915 703 3964 / 0915 115 0248