Gear Review: Merrell Waterpro Maipo Hiking Shoes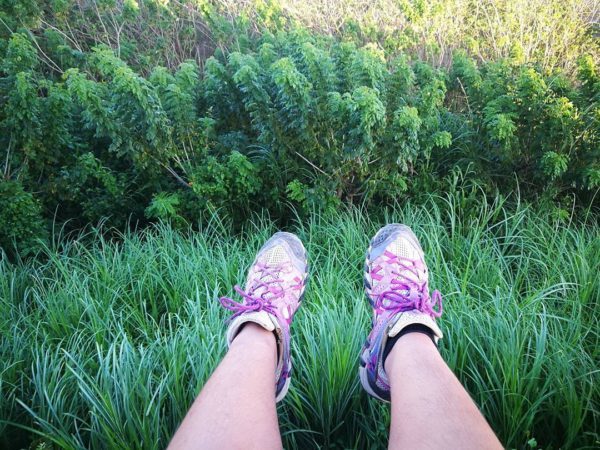 We started hiking around three years ago, when our little one was just a little over a year old.
I couldn't recall how or why it happened but it did. And, like many things, I got obsessed with it and even bought a backpack carrier, which is by far the most expensive hiking equipment we have despite it being a secondhand item. Then we purchased a local tent, a local backpack and, finally, two pairs of hiking shoes.
And I just realized that I never really wrote about those last two items despite constantly adding them to my to-do list.
So, without further ado, a review on our 3-year-old Merrell Waterpro Maipo "couple" shoes.
Specs
First off, some specs brought to you by Merrell themselves:
Upper/Lining
Synthetic leather and mesh upper
Lycra® and neoprene stretch collar for easy on and off
Injection moulded TPU rear foot stabilizer
Synthetic leather toe bumper protection
Hydro drainage/ventilated footbed with Etc.®Anti-Friction Lining treated with antimicrobial solution
Midsole/Outsole
moulded nylon arch shank
Merrell air cushion in the heel absorbs shock and adds stability
Water friendly non-marking siped sole
3.5mm lug depth
Vibram® outsole
Vegan Friendly Footwear
Get your very own Merrell Waterpro Maipo at Lazada
Performance and Quality
One of the main reasons why the partner and I chose to get this pair was because of its design and weight.
I wasn't very comfortable at the thought of wearing ankle-high boots since it made my ankles un-sexy (LOL) and it made me feel plump (LOL again). On a more serious and less vain note, the Philippines was too hot and humid for those types of shoes, in my opinion. Of course, those did offer more protection for the ankles so I'll probably consider it if I have to go on more difficult climbs which I probably wouldn't.
Next, this shoe came with an upper mesh which meant that you won't have a lot of problem when wading in the water. When I first went on a river trek during my college years, I used those regular shoes/sneakers which gave up about halfway through the trek. The first thing it did? Swim in ankle deep waters — and it wasn't very pleasant.
I mean, who would like to walk in damp shoes, anyway? But with the Merrell Waterpro Maipo, water gets out as easily as they get in so it dries off much faster. You don't even have to worry about walking in heavy, damp shoes — a few minutes of walking or putting it under the sun should help dry it off. If I don't wear socks, I can even feel the cold air under my feet. It was honestly uncomfortable at first (what with my toes being so cold) but also pleasant for humid hikes.
Get your very own Merrell Waterpro Maipo at Amazon
Best of all, this pair of shoes has to be one of the lightest I have seen by far (okay, we only compared it with a similar shoe from Deuter). That means you get to be more flexible and fast, if needed, without having a lot of weight literally weighing you down.
Our pair has been with us through all types of trails — dry land, mud, water, sand, dried lahar (not sure what that is called), concrete — and it hasn't given up. It's only been showing signs of wear and tear for me although slightly earlier for the partner since men are generally rougher on the feet, right?
Price
Obviously, the price was a huge consideration here. We had two contenders which were only a few hundred pesos apart but when you buy two pairs, it quickly adds up. Between the Deuter and Merrell, we had to choose the latter and we were glad we did — we weren't disappointed at all!
In the beginning, I actually thought I brought the wrong size (always buy in the afternoon/evening when your feet are "swollen") but it turned out that I had to adjust the "ties" to make sure that your foot does not move around inside the shoe while walking and that you don't get blisters.
PS. Merrell probably already has new designs already (LOL it's been three years) but if you plan on going on hikes involving water (rivers, etc.), we highly recommend getting this or any other hiking shoe with a mesh upper.
Get your pair at Amazon Get your pair at Lazada
Happy trails!
Disclosure: This post contains affiliate links. Any purchases made through these links will earn us a commission – at no additional expense to you! – and will help in paying for the maintenance of this blog. Know that we only recommend products that we use and/or highly believe in. Thank you very much for your continued support!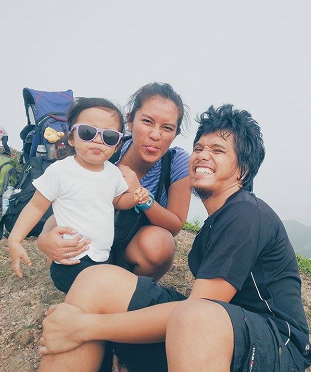 Pam is an outdoors-loving millennial momma who loves to hike, trek and camp in the beaches and mountains with her partner and their 3-year-old daughter. When not exploring the great outdoors, she moonlights as a freelance writer specializing in the travel, parenting, personal finance and digital marketing niches. You can also follow her via social media: Facebook, Twitter, Instagram and Pinterest!