Mama's Little Secret Burger Joint in Cebu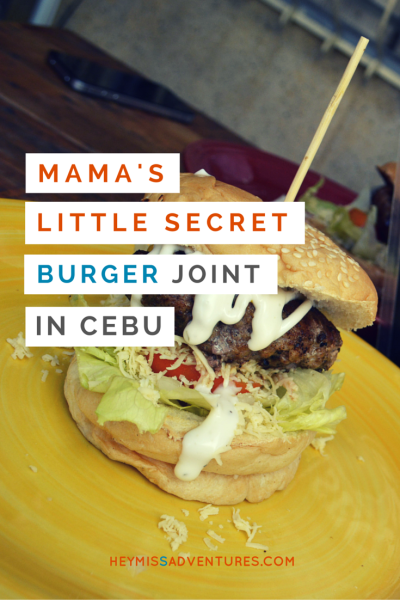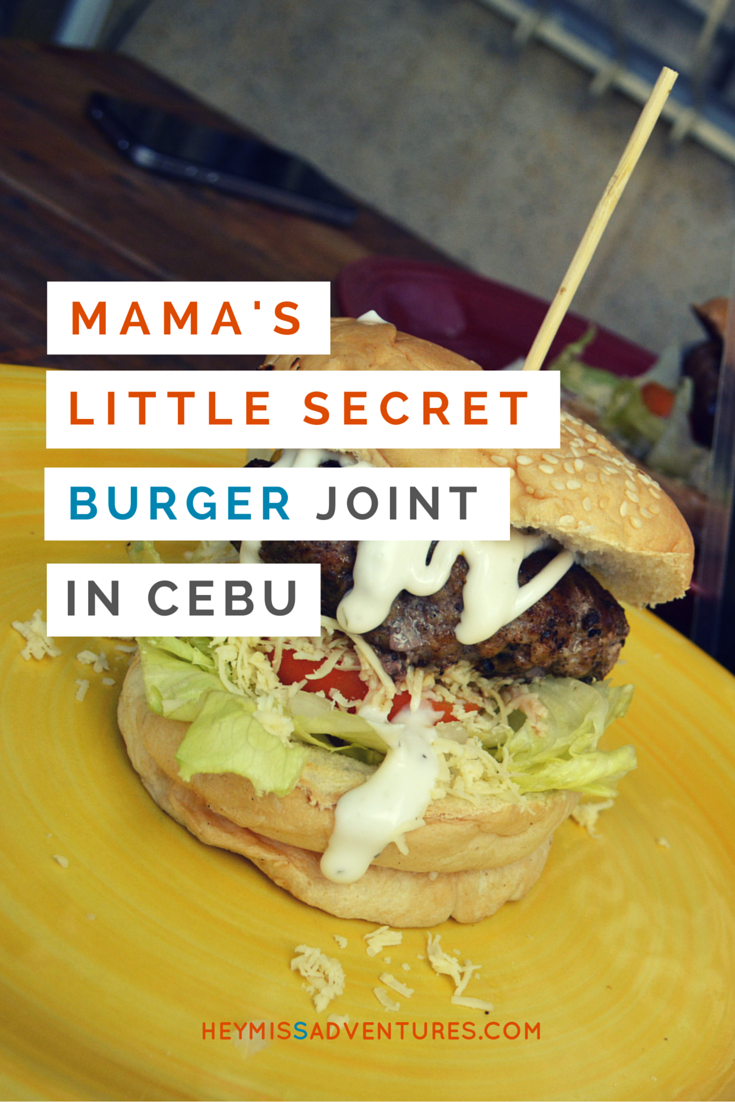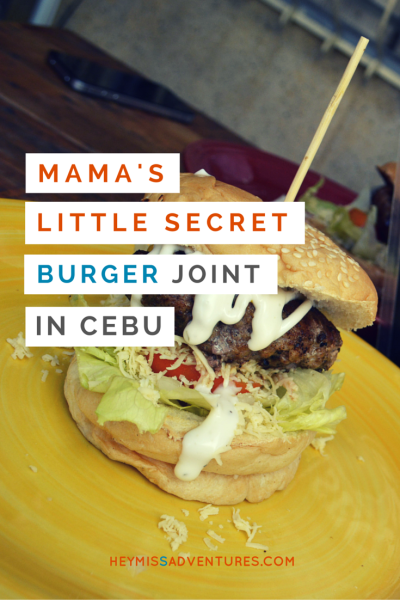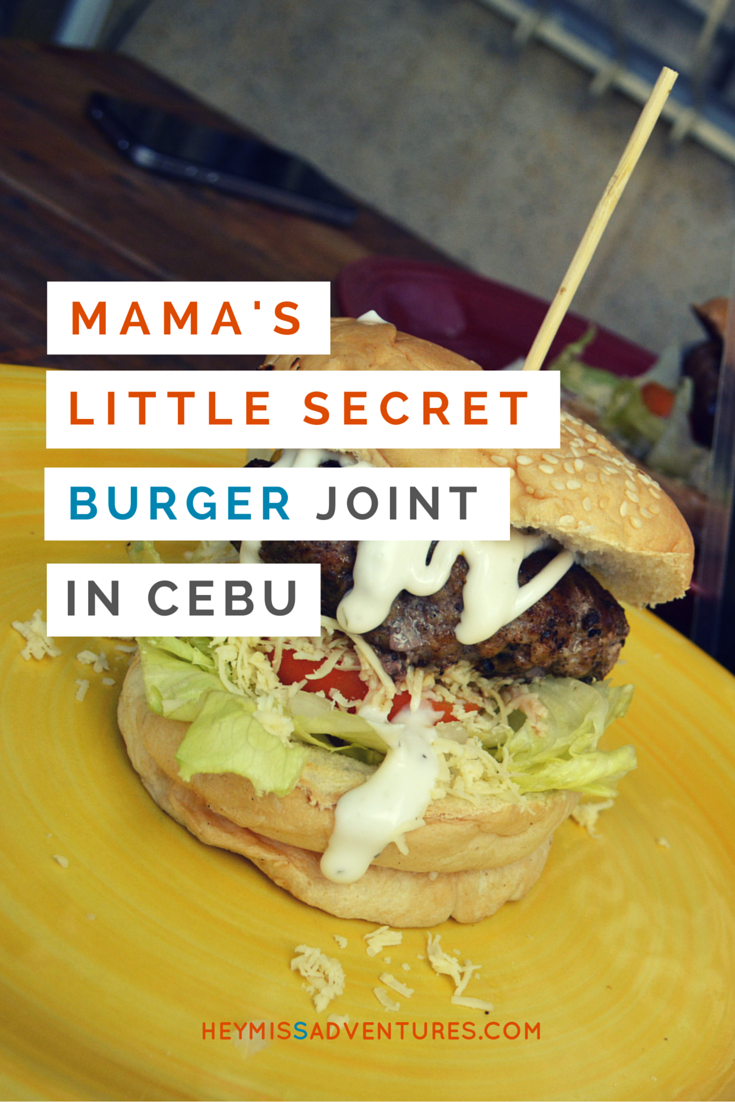 I was craving for burgers and pizza one day, when my brother told me about Mama's Little Secret, a local burger joint near our neighborhood. It was actually owned by his friend who also went to the same school as I did.
Since their place was just nearby, we decided to give it a try and I was glad we did. I wasn't disappointed at all.
Mama's Little Secret is owned by Nekie Macalolooy, her fiance Doug and their friend Peter.
The mini burger joint, which is simply an extension of Nekie's family's house, boasts of creative burgers, shakes and fries. According to the owners, theirs is a fusion of both British and Filipino flavors. Intriguing, huh?
We got to visit the place before they opened since my brother is friends with one of the owners. Unfortunately, there weren't a lot of options for us during that time but even so, we were glad to have tasted among the best in their menu.
First up was the Beefy Burger. According to their menu, it is made of juicy beef patty with sweet pickle relish, lettuce, tomato and onions all sandwiched in a toasted bun.
It was heavenly.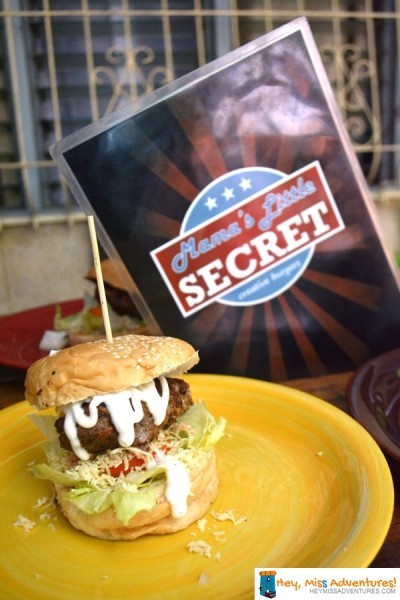 But, being the meat (erm, pork) lover that I am, I found more love in the Borky Burger. It is the shop's signature burger and is made from original hickory BBQ patty made with pork, beef and their little secret ingredient. The burger also comes with cheese, tomato, onion and lettuce all in a toasted bun.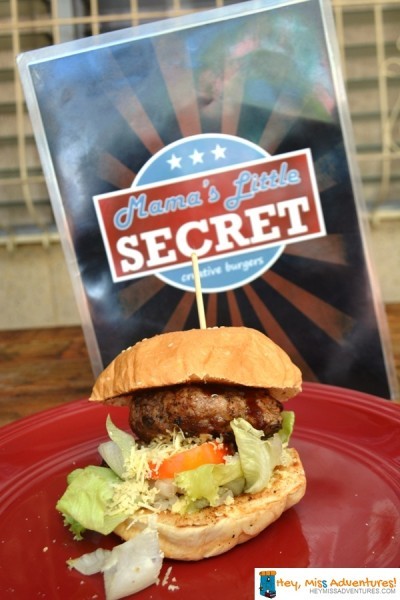 Another one we were able to try were the onion rings. Oh my gosh, just writing about these things made me hungry again.
All their single patty burgers cost 125PHP each and they are huge! I actually thought we would have to order seconds just to get ourselves filled. But we didn't.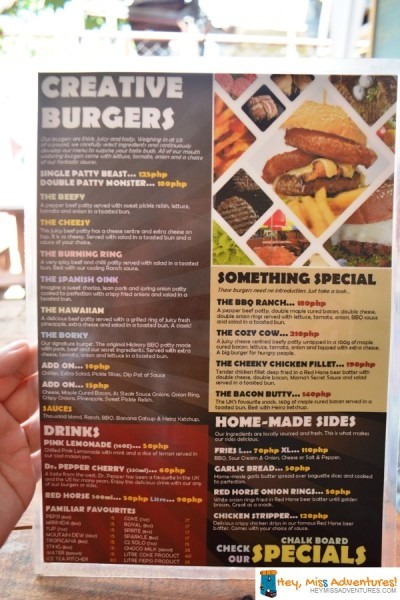 Aside from the usual burgers, fries and onion rings, Mama's Little Secret also offers new items in their menu from time to time, like homemade cocktails.
The area is still in the works but I super love the crate interiors.
Their place is a little hard to locate especially if you are not from the area (check out the map here). They did offer delivery via Foodpanda but had just recently stopped it. Perhaps a new delivery system is in the works. In the meantime, you can try visiting their place or wait for them to come to you (they joined the Foodish Food Festival in Ayala).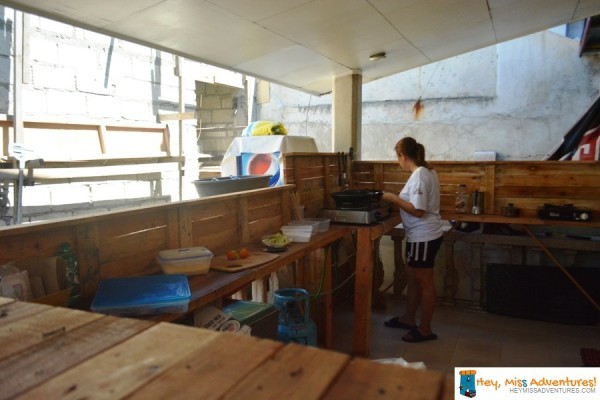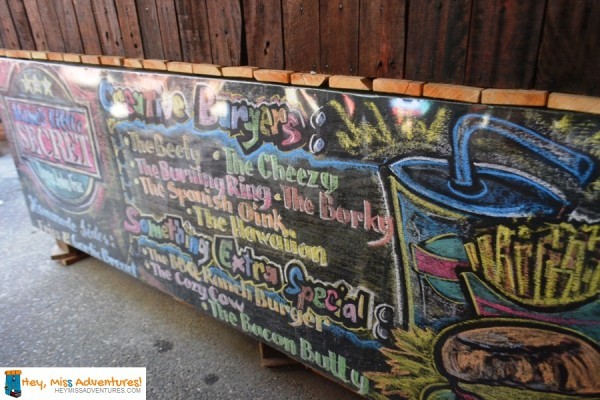 And, of course, here we are trying to pose for the store. Hahaha.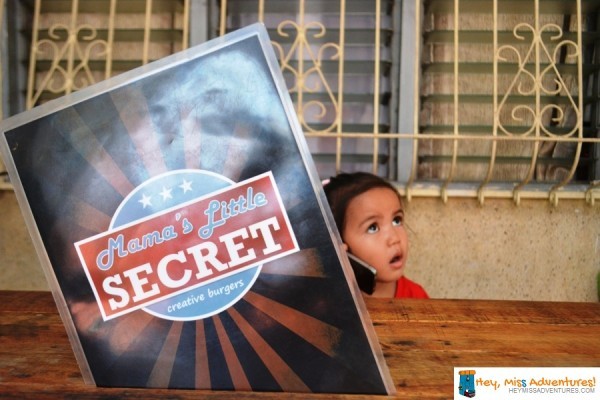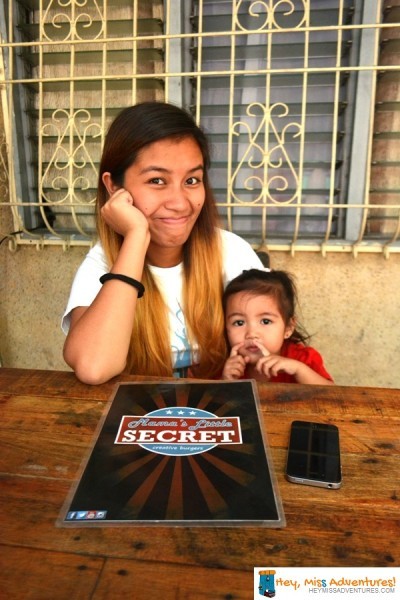 XX
Mama's Little Secret
V.B. Cabahug Private Road, Opao, Mandaue City (view map)
Facebook | Instagram
[Update]
To make finding the place a little easier, here are directions:
Are you familiar with the new bridge (2nd Mactan-Mandaue Bridge) or Seamen's Hospital? If you are, you should know that there is a crossing before Seamen's Hospital where Metro Fresh, formerly Tita Gwapa, is located. Turn left (if you are coming from the 2nd bridge, and go straight to Opao. You will see a small bridge where a police station is also located. Turn left at the Don Gerardo Memorial National High School (Opao High School) and go straight for 100 meters or less. You will see a warehouse on your left and a sari-sari store across. Turn right down a private road and you will see a house at the end of the road. Mama's Little Secret has a red roof and a red gate. Just ask for directions to get to Macalolooy's compound.
If you are taking public transport, take a jeepney to Metro Fresh (Tita Gwapa) then ride a tricycle to Opao and follow the same directions above.
Hope that clears everything up!
 MORE AWESOME READS