Chalet Hills, Busay, Cebu: An Overnight Family Camping Getaway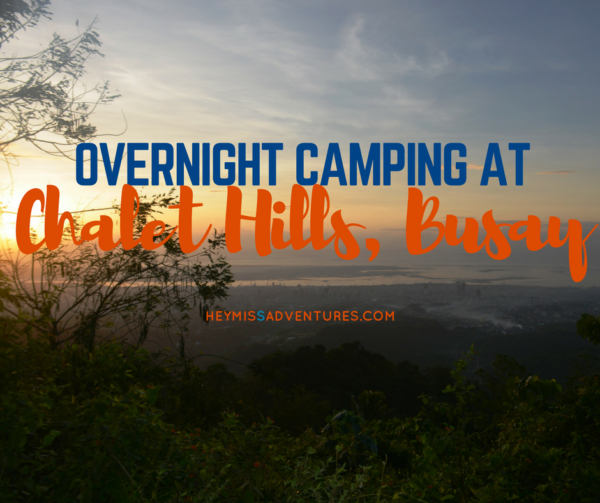 If you follow me at this site's fan page or my personal Facebook, you may have known that our secondhand Kelty baby carrier just arrived (review on that to come in the later days). We've been itching to test out how it works for us and we've also wanted to camp out for months now since our last camping session.
Finally, we were able to push through with our plans last Saturday, when the weather finally cleared up. We went there as a family and while it can be a struggle not having other friends to help us out with our load and with directions, it was still a fun experience for us.
Also read: 13 Must-Visit Mountain Peaks and Camp Sites in Cebu
Our afternoon began with a trip to Mountain View in Busay where the partner's officemates were holding their Christmas party. We stayed for a few hours and, well, someone enjoyed dipping in the cool waters at the mountain resort's pool.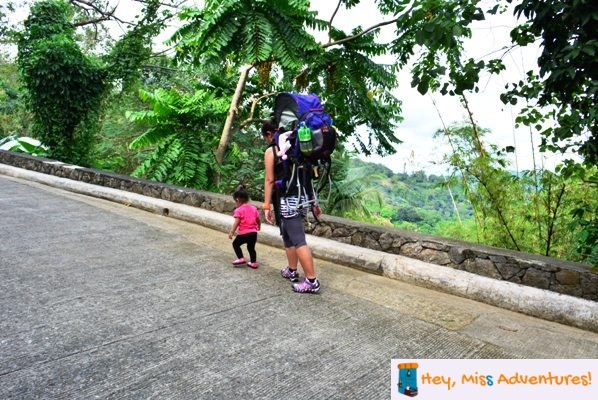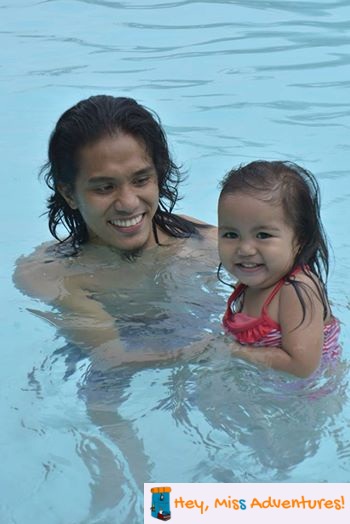 We finally went our way at around 5:30pm, which was already late. We had to set up camp at our destination (which we haven't been to yet) and we did not have any headlamp. Yikes.
My friend said it should take around a 30-minute hike to get to Chalet Hills from the Mountain View entrance. That was at his pace, of course. If you are like me whose only exercise are occasional trips from my office desk to the restroom or from the ground floor to the canteen at the third floor for lunch – and via the elevator – then it would take you twice or even thrice the time to get there.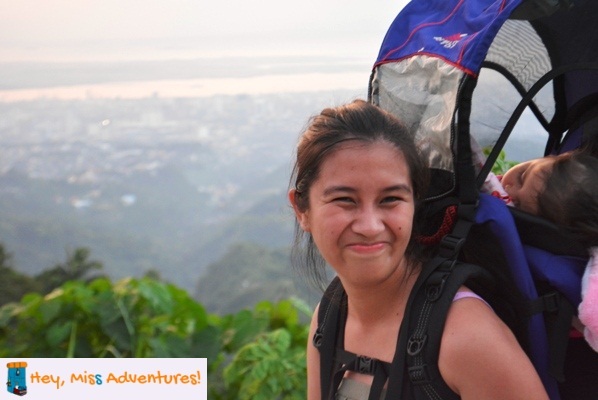 We eventually got to the foot of the hill, thank goodness, and it was already dark. Intense concentration was definitely needed for my part. See? (I don't really know what went on here. Haha.)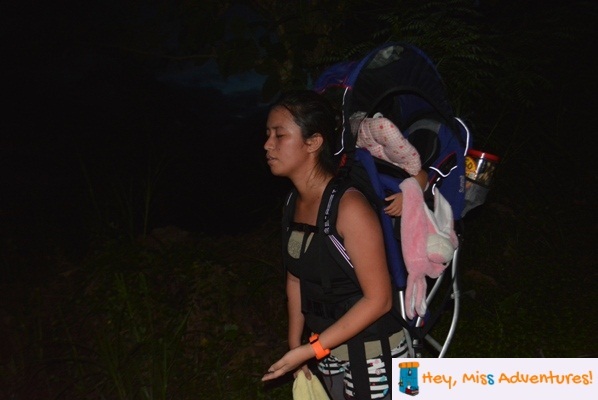 How do you get to Chalet Hills, Busay?
Simply take the same road where you can find the entrance to Mountain View, to Roosevelt Resort in Busay and to Lantaw. Walk further along — the place is located way past the Temple of Leah as well. It's about a three-kilometer hike. You'd know when you're there once you've reached the third basketball court or you could ask people around about the Swiss Chalet – with a T.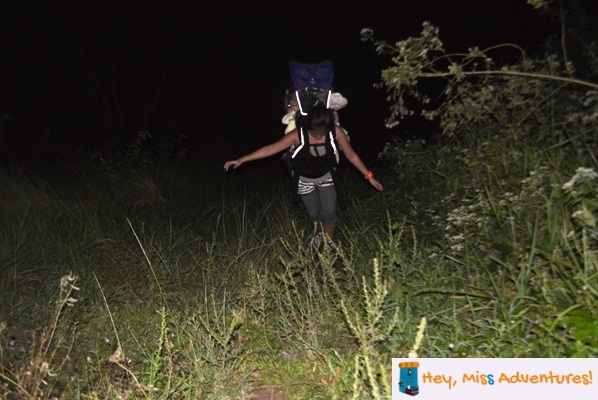 I wasn't sure how long it took us to climb up but I do remember how exhausted we felt. Even the partner complained about feeling tired due to my frequent rests. Hahaha. Better rest than find me fainting, I tell him.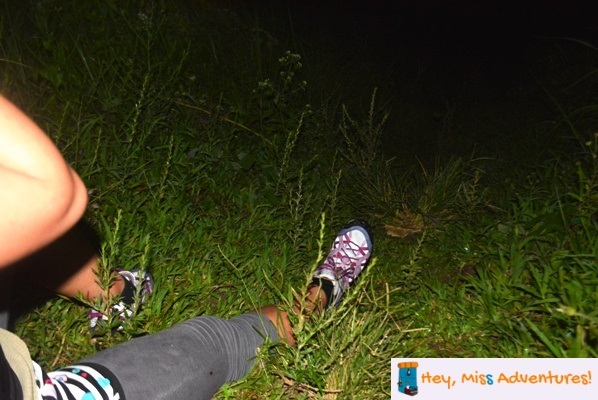 We were only a few steps from the campsite when we took our last 1-minute-ish stop. We could already hear voices from other campers who got there ahead of us.
Thankfully, there was still space for one more tent.
After setting up camp, we fed the daughter some bread (we had quite a full meal back at Mountain View) and called it a day. At 7pm. That doesn't happen too often.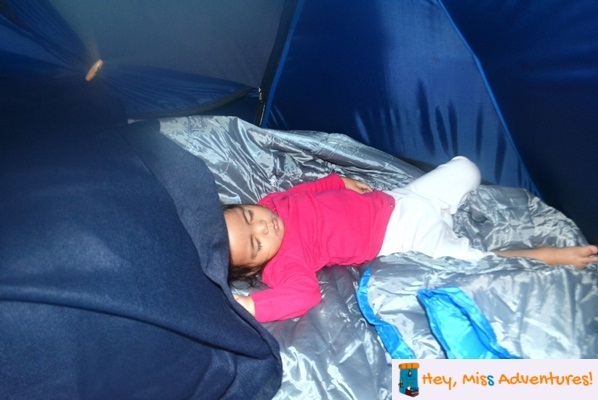 I didn't expect it to be that cold and that windy up that hill. Our tent's fly wasn't taut so it kept flapping with the wind. It was pretty noisy but we were too tired to let it keep us up all night.
Also read: 8 Simple Ways to Encourage Your Kids to Love the Outdoors
And then this was what greeted us in the morning.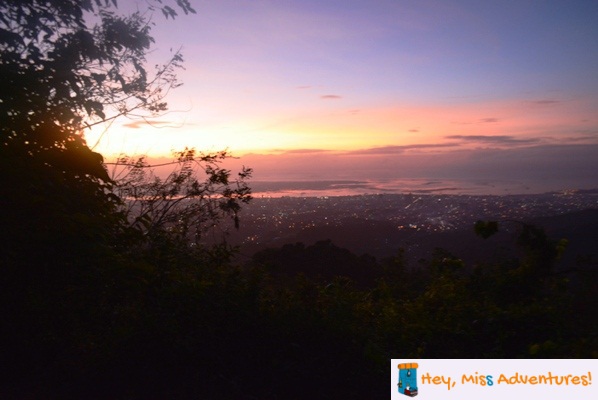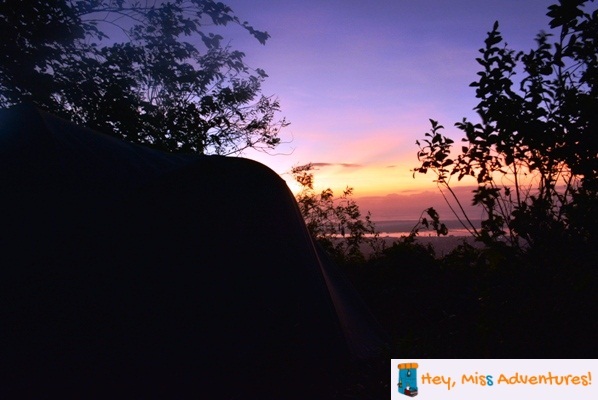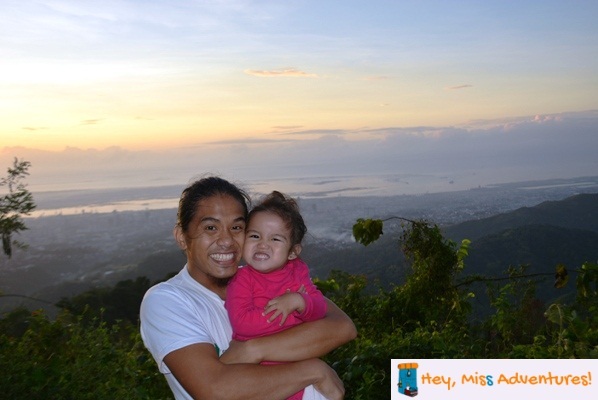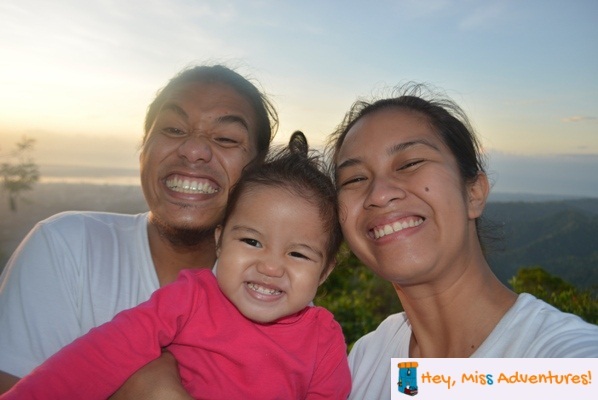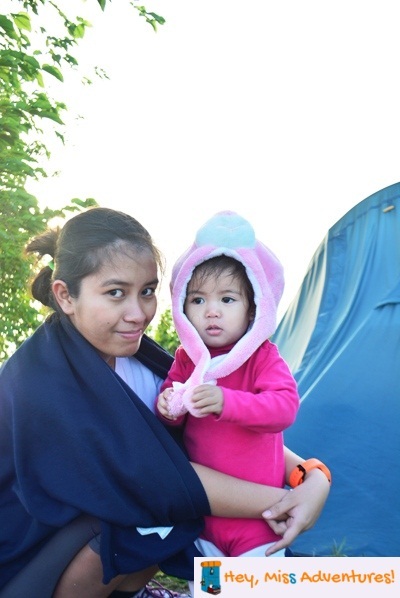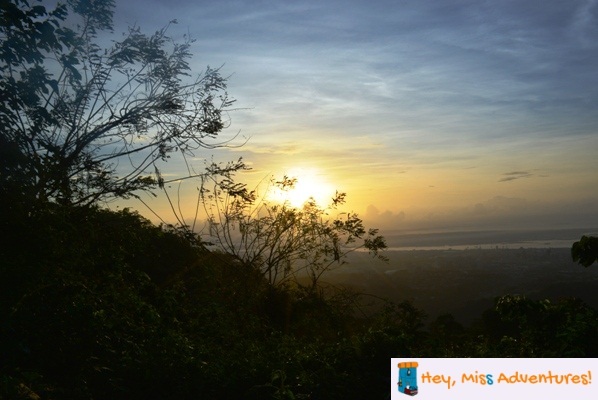 Then we realized we hadn't brought any matches with us so we put our stove and butane back in the pack. Thankfully, we had a can of Spam with us. Since our future trips will only consist of the three of us, we try to avoid having to cook. We replace rice with bread and, perhaps, when my taste buds are ready, we will be snacking on fresh fruits and vegetables.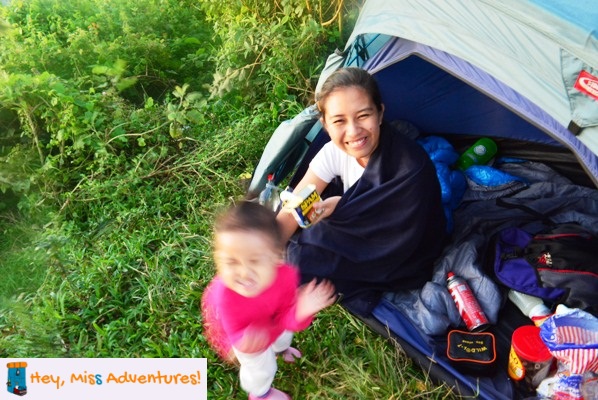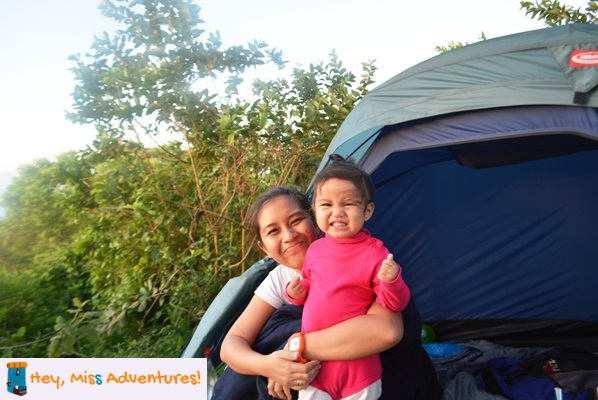 At 8am, we the partner packed up our things and we were ready to go. He asked me if I was ready to walk all the way down to JY Square but I told him no. My knees were already shaking. I was a scaredy-cat and couldn't go down the slope normally so I sat close to the ground and "walked" my way down while sitting. I was too scared to tumble down since I had a 50-L backpack with me.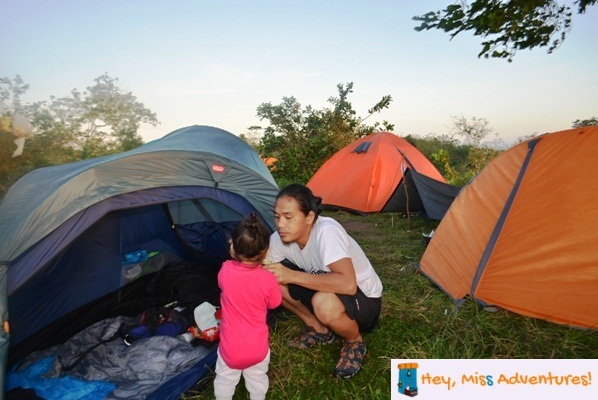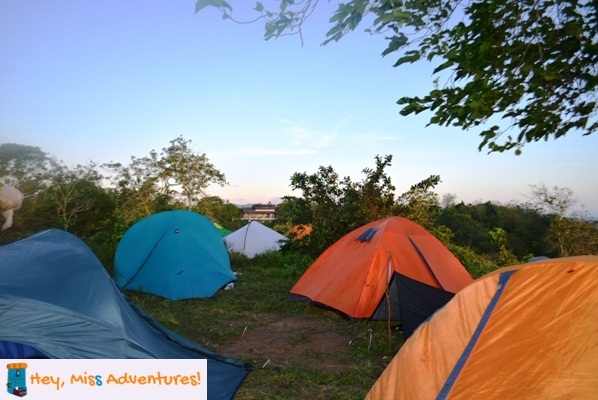 So much for trying to save money. We caught a habal-habal on the way to JY Square and took the taxi (the baby carrier was definitely not designed for commute) on the ride home.
My legs are still sore as of writing. Haha!
Also read: An Introduction to Mountain Climbing by Trail Adventours
PS. In case you decide to visit this place, make sure you wear long sleeves and long pants. I found out in the morning I had lots of gashes from the grass (I also have sensitive-ish skin haha). And bring a jacket. It's really coooold up there in the morning.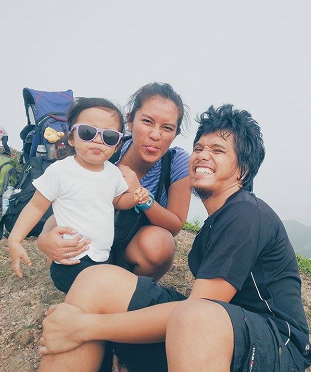 Pam is an outdoors-loving millennial momma who loves to hike, trek and camp in the beaches and mountains with her partner and their 3-year-old daughter. When not exploring the great outdoors, she moonlights as a freelance writer specializing in the travel, parenting, personal finance and digital marketing niches. You can also follow her via social media: Facebook, Twitter, Instagram and Pinterest!