Jump Your Way to Fitness at Extreme Aeropark!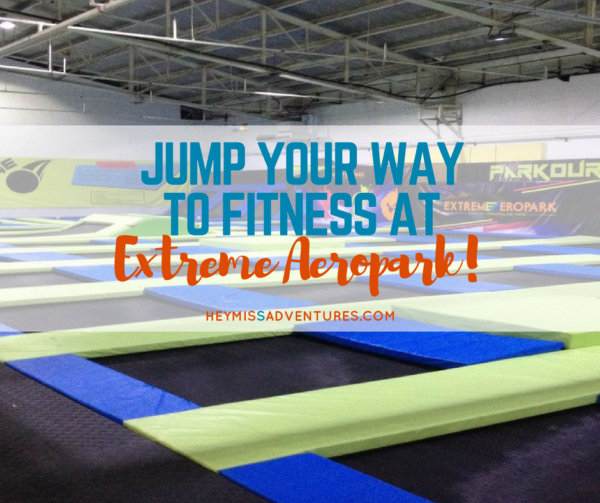 In the past few months, the partner and I have been living a rather sedentary life. We've lessened our hikes and camps although we will hopefully change that from today onwards.
I tried going to the gym back in college but it can get really boring and, with our weird schedule here at home (plus a lot of distractions since we're also looking after a small business), it's hard to find and make time to do some stretching.
We got invited to the long-awaited trampoline park here in Cebu — and it was heaven!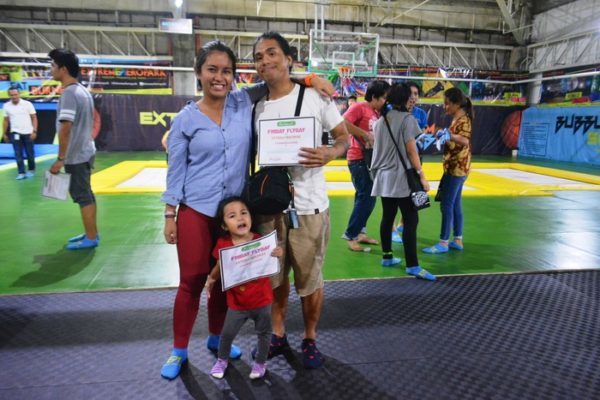 If you hate exercise and would rather disguise it with play, this is the best alternative for you. It's not exactly great for busy people but, hey, it gives you the excuse to go out at least once each week. Moms, dads, busy single people — here's how you can play like a kid without those nasty looks!
So, what does Extreme Aeropark offer its guests?
Laser Tag
Extreme Aeropark has been open to the public for some time now but, while their trampoline area was under construction, it was their laser tag courts that attracted visitors. I think they have the same owners as the previous laser tag place in Parkmall as that one is no longer in operation.
I've yet to try out laser tag, actually, so I won't be challenging Barney Stinson anytime soon just yet.
Well, well, we all want to know a little bit more about the trampoline place right so read on below!
Battle Beams, Parkour Walls and a Dodgeball Court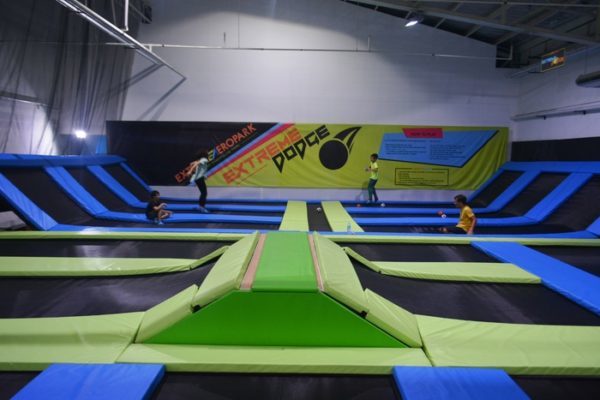 Ready to try out jumping? Extreme Aeropark offers battle beams (I'm not sure how this one is done), parkour walls and a dodgeball court.
I mean, playing dodgeball in flat, plain ground is boring — so why not try it out in a trampoline? And, if you've always been a frustrated parkour practitioner (or haven't gotten around to trying it for fear of broken bones), this is the best place to try it out. No more fear of hitting your head in solid, concrete ground!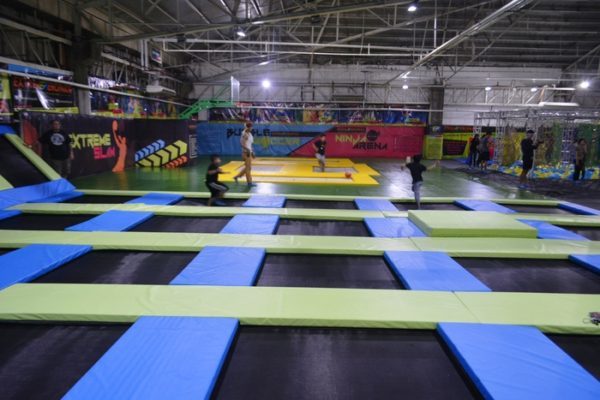 You have to be really careful about bouncing though. I was scared about making sure that both my feet landed at the same time, to prevent accidents. The partner wasn't so fortunate because his foot got caught in the side pads and he sprained his ankle. Don't worry, he's able to walk properly right now although it is still swelling.
Wall Climbing and Foam Pit
I love that this new trampoline place provides a whole body workout. I have a really poor upper body strength so wall climbing excites me. Except it didn't because my legs were already shaking from the previous activities. Their wall doesn't involve a harness but you do fall into a foam pit in case your arms feel tired from climbing.
But, I tell you, getting out of the foam pit is a lot of work. Especially for someone who has accumulated *some* excess body fats — like me.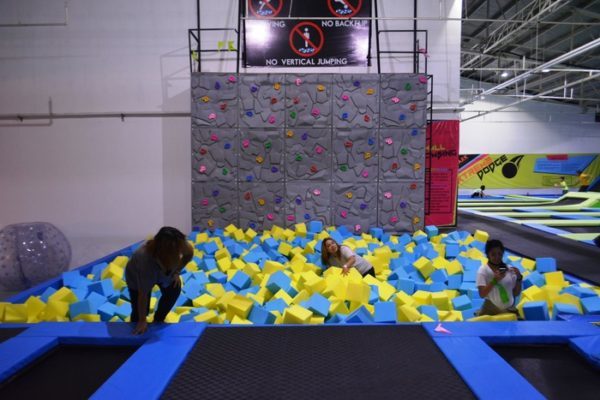 Ninja Arena
I am a huge fan of Ninja Warrior and love Kacy Catanzaro and sometimes I imagine myself doing all those stunts she's doing (we're about the same age, by the way). The media invite from Extreme Aeropark involved a tournament so we could try out their facilities and the partner and I signed up for the Ninja Arena.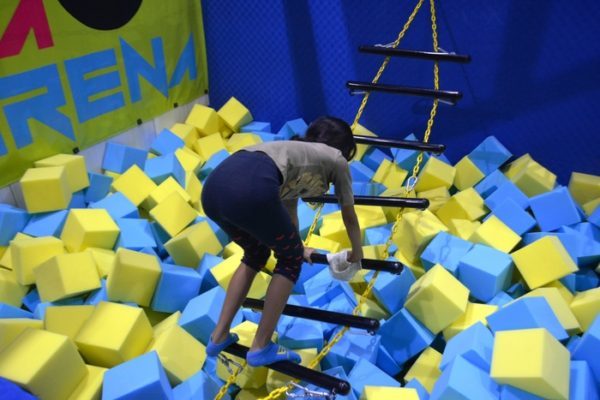 We just assigned ourselves one obstacle each and, boy, was it challenging! And I thought the horizontal ladder bars were a breeze. It wasn't. It took me three tries and, on the third one, I only got up to 80 percent until I was able to tag the next player in our team. Then I fell into the foam pit — and I got so comfortable, I may have wanted to sleep there for a while. Haha!
I took home bruises, of course.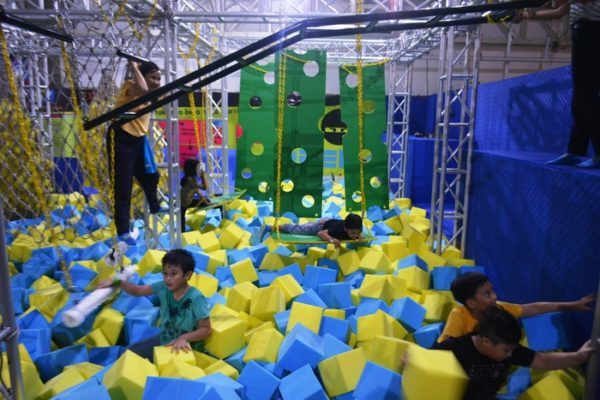 Bubble Soccer
I've seen bubble soccer on television and it looked really cool. However, it can get a little rough and rowdy especially if the boys are involved so you still need to be careful. No physical contact here but definitely a lot of bouncing!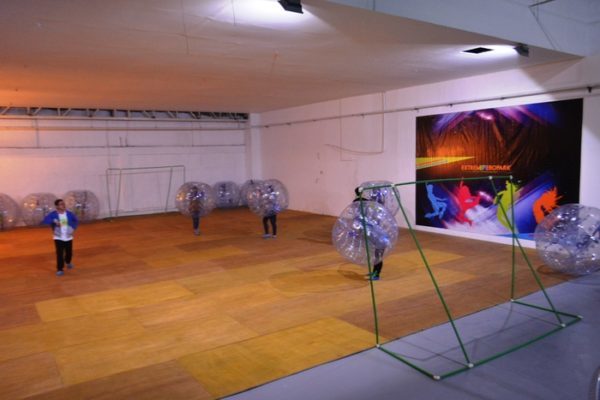 Plus More!
And, after all those workout, head on over to their snack bar which serves Filipino delicacies and refreshing thirst quenchers. It's all about balance, right?
You could totally consider Extreme Aeropark as your gym alternative. They have lockers and shower rooms inside for your comfort! I loved that part!
---
Extreme Aeropark features 1,700-square-meter of interconnected trampolines and is the first of its kind in the VisMin area.
Rates:
30mins — Php180 (weekday) / Php250 (weekend)
60mins — Php250 (weekday) / Php350 (weekend)
Unli — Php350 (weekday) / Php450 (weekend)
Laser Tag — Php150 (weekday) / Php180 (weekend)
Only kids six years above are allowed inside the facility.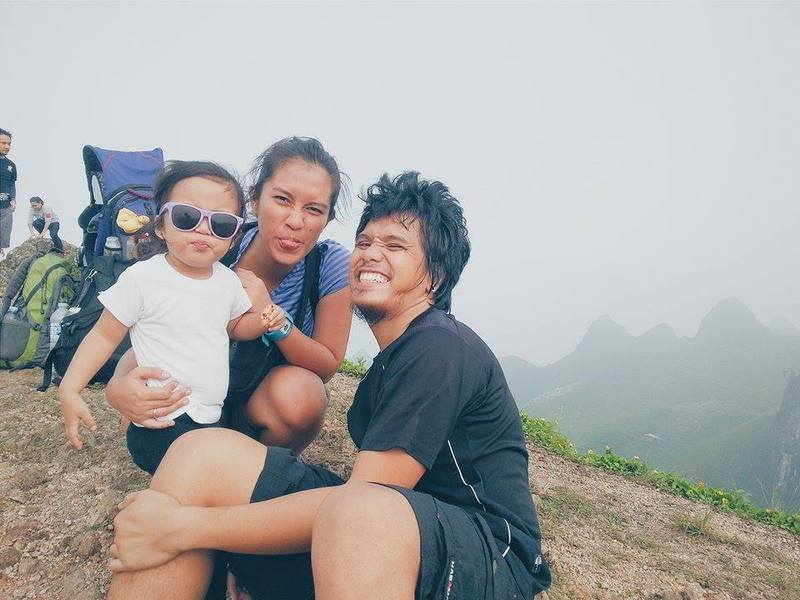 Pam is an outdoors-loving millennial momma who loves to hike, trek and camp in the beaches and mountains with her partner and their 3-year-old daughter. When not exploring the great outdoors, she moonlights as a freelance writer specializing in the travel, parenting, personal finance and digital marketing niches. You can also follow her via social media: Facebook, Twitter, Instagram and Pinterest!