Honda Bay Island Hopping in Palawan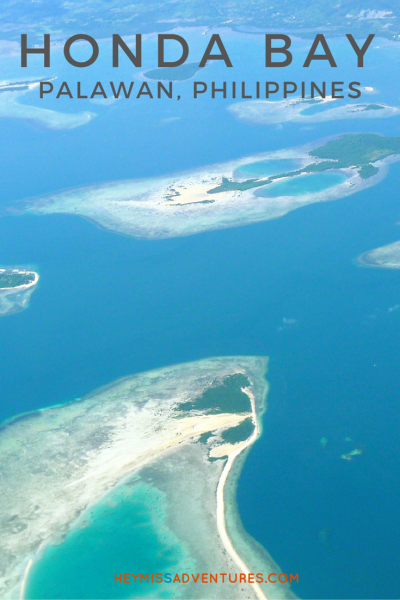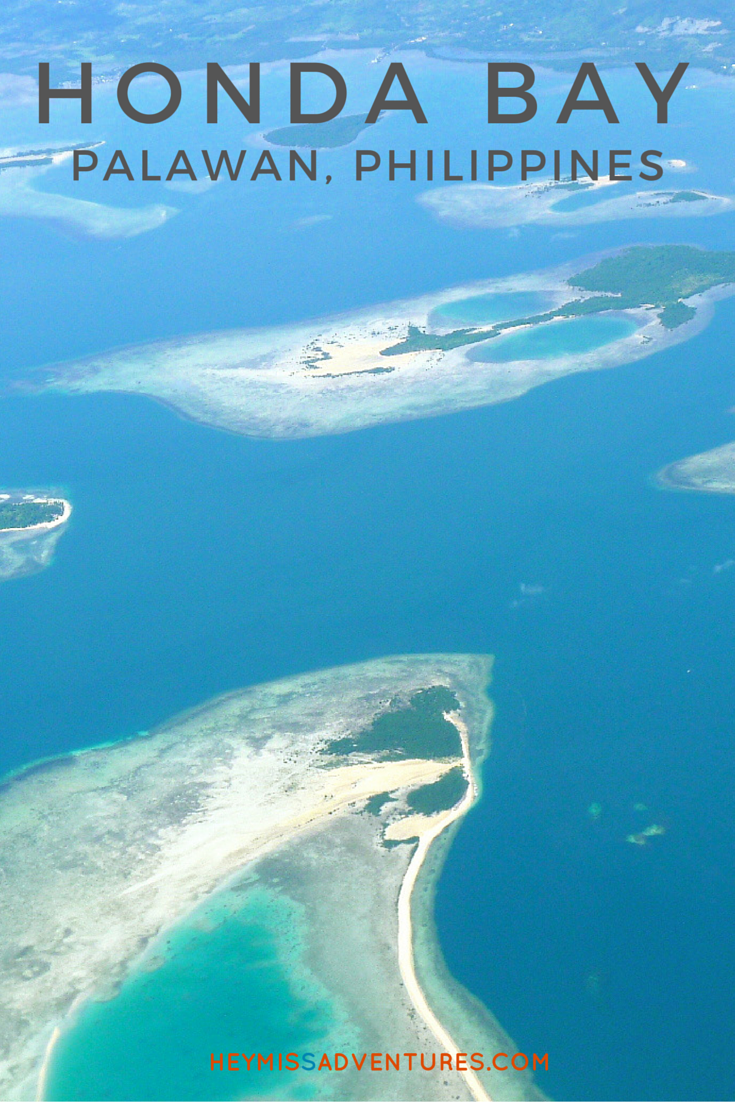 Finally – because this post has long been overdue.
So we spent our last whole day in Puerto Princesa at Honda Bay. We set off around 8AM in the morning because I wanted to make sure that we ate our breakfast at one of Puerto Princesa's famous eateries. Our friendly driver, from the city tour (contact number also in the post), said the place opens around that time plus our schedule was not tight so there was no rush.
After breakfast and some incident involving the daughter, diapers, water and the bathroom, we finally went on our way to Honda Bay. According to the driver, Honda Bay was not all that famous before until after the Puerto Princesa Underground River's fame. Tourists who were not able to book their PPUR tour for the day would usually come by Honda Bay to spend the time.
Getting to Honda Bay is fairly easy even without hiring a tricycle to take you and fetch you there. The tourist police who were there by the pier told us that there was a route for a multicab that would take one there. The pier was pretty far from the main road, probably around a kilometer or so.

Upon arriving at the pier, just make sure to fall in line and have your names listed. This is the line for the boat. Then you can pay your fees depending on which type of boat (and how many you are) you choose.
One of the islands also offer a lunch buffet. Should you opt to go for that, you will be paying about 200PHP per person, inclusive of entrance fee to the island.
By the way, each island has a mandatory entrance fee that has to be paid even if you decided not to step foot on it.
Also, I'm not quite sure if the boats allow staying at the middle of the bay so you could swim/snorkel around it like they do here in Cebu. It would have been a much cheaper way to enjoy the sights below since there was no entrance fee to pay for.
The only islands we set foot on were Luli (lulubog-lilitaw) and Cowrie Island. The former had a mini diving board where visitors can jump off. The partner and my mom had a shot at that. I wasn't a confident swimmer so I stayed a spectator.
The latter was where we had our seafood lunch. I'm not sure if it was actually worth the price though because there weren't much on display (lots of guests that time as it was already noon) and the food weren't really exceptional.
We skipped the other islands where we could have dropped off after eating at Cowrie Island. The other attraction, Pambato Reef, I believe was still under renovation/rehabilitation so we couldn't see that then.
Our island hopping ended a little around 2PM. Despite that, somebody seemed to have a good time: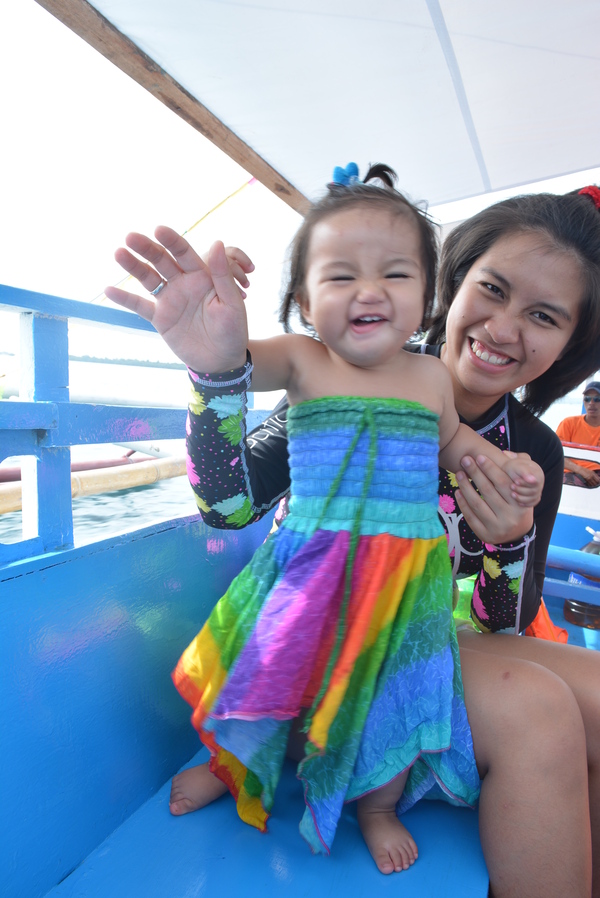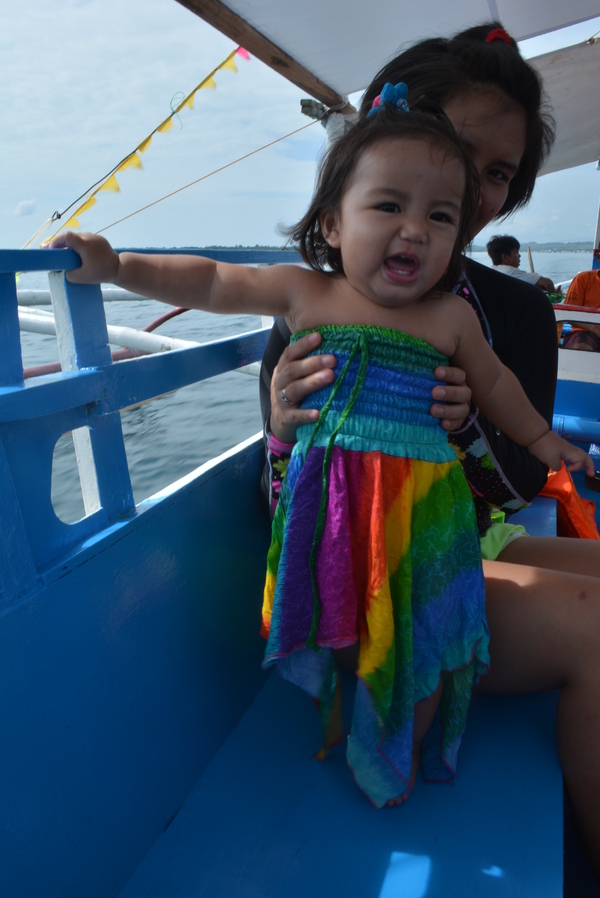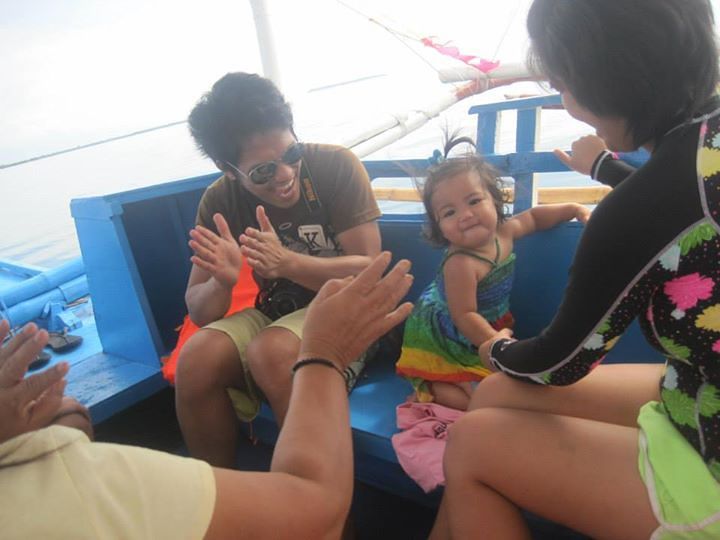 We weren't able to tell the driver the time to pick us up so we had to wait a little while (his cellphone was damaged so there was no way to contact him).
When he finally arrived, we went to Sta. Lourdes Hot Spring to just see the place. It's actually just along the highway, a few meters from the road going to Honda Bay.
Unfortunately, the place was not so well maintained and most of the springs had been sold off to be later transformed to more high-end hot spring resorts. Soaking in the hot spring will cost you around 200PHP-300PHP but you will be renting it per pool instead of per person – better if you go there as a group.
Going there at three in the afternoon is obviously not the best time to soak up in warm water. That night it poured for a while and we wished the hot spring was just nearby.
After our rather short excursion, we got ourselves driven to the famous pasalubong center which I think is also the cheapest around. Plus it's airconditioned so you wouldn't have to worry about sweating while choosing your souvenirs. Make sure to stock up on cashew nuts, pearl accessories and dried fish – they are the cheapest in Puerto Princesa!
And then finally we were back at Banwa Guesthouse and Art Cafe right before the sunset. It had been quite a tiring day but still an enjoyable one at that.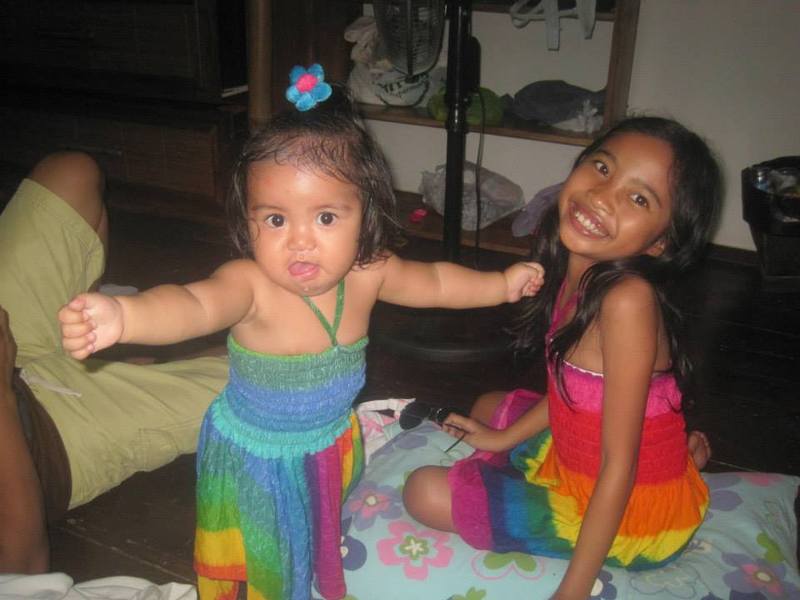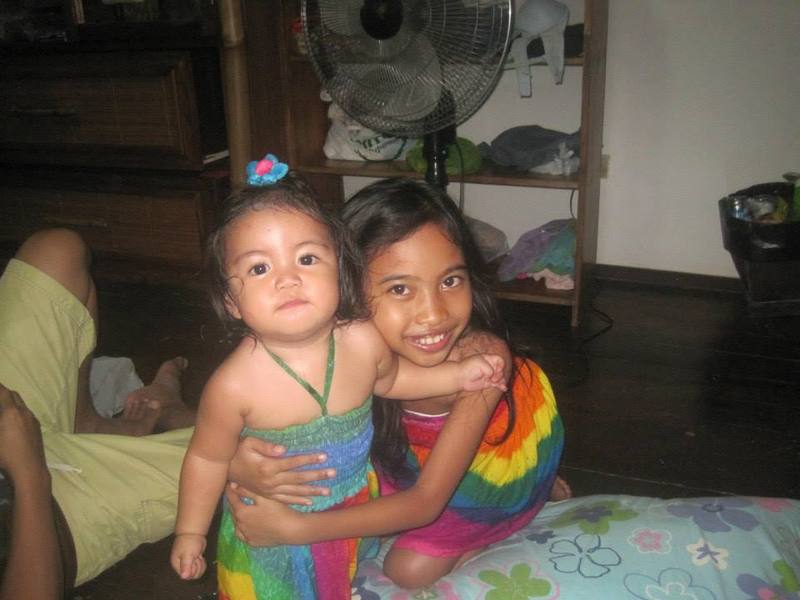 XX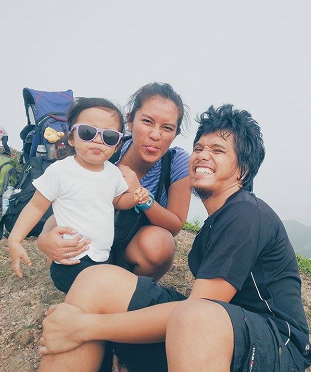 Pam is an outdoors-loving millennial momma who loves to hike, trek and camp in the beaches and mountains with her partner and their 3-year-old daughter. When not exploring the great outdoors, she moonlights as a freelance writer specializing in the travel, parenting, personal finance and digital marketing niches. You can also follow her via social media: Facebook, Twitter, Instagram and Pinterest!