Eastern Mindanao Road Trip: Travel Expenses Guide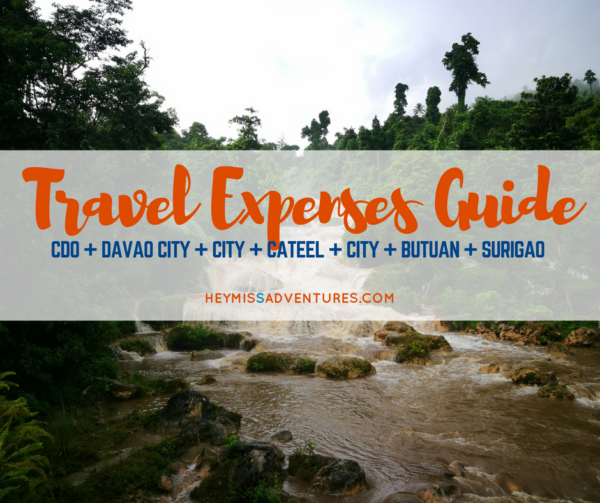 I recently showed you guys just how much it costed us to go on an adventure around Eastern Mindanao for 22 days.
However, I know that not everyone does not have the luxury of time to travel as long as we did so I'm putting down each and every expense that we believe would still be important even for the weekend warriorls. Speaking of which, I recently published harsh realities that weekend warriors experience; I'm quite sure many of us can relate to that. 😉
I wanted to add in a sample itinerary, too, but I'm really bad with those things and planning out exactly how many days to stay in a place and when to go kind of makes me nervous (what if we get lost? blah blah…weird, right?).
If you are planning to go on a similar trip as we did, I'm quite sure you will find this expense breakdown very helpful. The partner always checks on the Internet (or asks locals) to see regular fares to and from a place to help avoid being ripped off…or we walk the long road. Haha. Unfortunately, we realized that not a lot of bloggers have gone our route so it was tricky on the road.
As a recap, here's our route:
That's Cebu City – Cagayan de Oro City – Davao City – Mati City – Cateel – Bislig City – Butuan City – Surigao City – Cebu City! Whew.
And now, on to the expenses:
Cagayan de Oro City
Cebu City to Cagayan de Oro City via TransAsia = ₱980 per person, economy class, 7-8 hours
Cebu City Port terminal fee = ₱25 per person (50% for children)
High Ridge Restaurant = ₱100 per person, consumable
CDO to Davao City by bus = ₱600 per person, 7-8 hours
Agora Integrated Bus Terminal fee = ₱2 per person
We saved a lot of money by contacting friends we made from past travels and from my former online work. Instead of staying inside a cafe for the entire day, we met with my former online officemate so I could work there for the day. She was not located in the city center so transportation going back to the downtown area was difficult but we managed to hitchhike (such awesome people who drove us right to Centrio).
Come nighttime, we met up with a friend we met on a Pinatubo tour who drove us around the city and treated us for a quick bite at High Ridge. It was also the only entertainment option we had around the quiet city (at least compared to Cebu).
Just a few quick tips:
TransAsia has a promo so you can go the Cebu-CDO route with ease…and for very cheap.
We took the overnight bus to Davao City (last trip is at 11PM) so we could just sleep off the ride. But, I heard that the Bukidnon-Davao (BuDa) Highway is very beautiful in the morning though.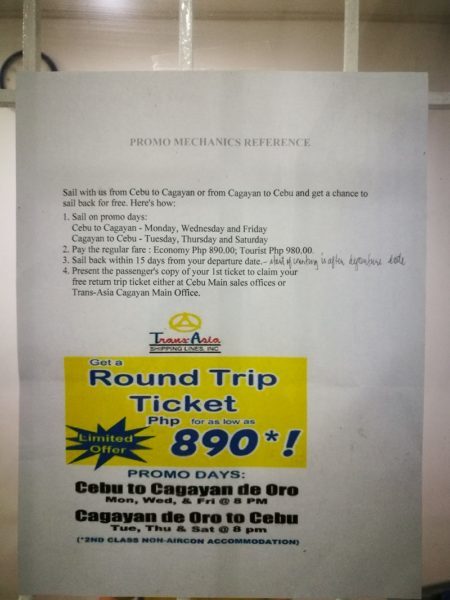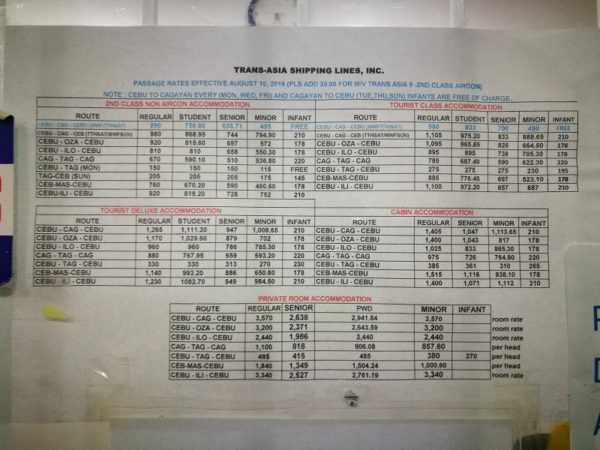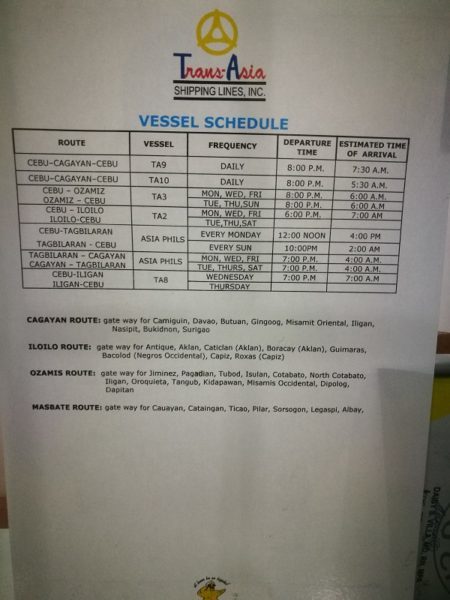 Also read: Traveling with a Kid: Air Travel Versus Land Travel
Davao City
Buhangin Transient House = ₱350 per night (double room); ₱250 per night (single room); both shared bathrooms and kitchen
Buhangin to Library = ₱8 per person
Library = FREE
Rizal Park = FREE; feed the pigeon for ₱5 per pack of bird seeds
Buhangin to Maa by bus = ₱9 per person
GAP Farming Resort = ₱50 per person
Japanese Tunnel (inside GAP Farm) = ₱10 per person
Maa to Calinan via air-conditioned L300 van = ₱40 per person, 45 minutes
Calinan Terminal to Malagos via habal-habal = ₱50 per way per 2 persons
Davao Water District entrance fee = ₱3 per person
Philippine Eagle Center entrance fee = ₱150 per person
Davao to Mati by van = ₱200 per person, 3-4 hours
We stayed in Davao City for 10 days and saved a lot of money when we made friends with someone who offered us his spare room (get ₱950 worth of travel credit when you sign up with AirBnB using this link) — for six days! Awesome, right?
Before that, our go-to place had always been the transient house in Buhangin. It's a little far from the downtown area so you can check out these other options:
To get to Mati from Davao City, you can also opt to take a bus ride from Ecoland Terminal but it's slightly more expensive and also takes longer. Instead, you can ride a van like we did, from GMall, and see the Sleeping Dinosaur along the way. It's a snakey ride though and I nearly got dizzy.
Mati City
Terminal to Baywalk via tricycle = ₱10 per person (probably just ₱8 for locals)
Boardwalk = FREE
Baywalk Hotel = ₱650 per night (standard double room)
Downtown to Dahican via tricycle = ₱50 per person per way
Amihan sa Dahican tent space = ₱100 per tent
Hotel Beatrice = ₱672 per night (double room)
Villa Merced Hotel*= ₱500 per night (non-renovated single room)
Downtown to Subangan Museum via tricycle = ₱10 per person
Subangan Museum entrance fee = ₱50 per person for locals; ₱100 per person for foreigners
Mati to Cateel by van = ₱200 per person, 4-5 hours
We overstayed in Mati and did some hotel hopping. Haha. We were planning to stay here maybe 3 days so we could move up in stay a few more days in other cities but I had a foot injury. All in all, we stayed here for a week although I didn't go out much. It was the partner and the kiddo who explored nearby parks instead.
Cateel
OAR Inn = ₱500 per night (single room)
OAR Inn to Plaza via trisikad = ₱10 per person but can walk
OAR Inn to Aliwagwag Falls via tricycle = ₱500 for whole trip for 2 persons
Aliwagwag Falls entrance fee = ₱50 per person
Cateel to Mangagoy by bus = ₱120 per person, 3 hours
We stayed here for one more night after finding out that there is only one scheduled trip to Mangagoy, which goes out every 5AM. We had to wake up at 3AM to prepare ourselves and get to the terminal so we could get good seats.
Cateel was one of the most severely affected during the 2012 Typhoon Pablo. During our trip to Cateel, we found several house boxes (usually in pink, blue and green) lined up along the coastal highway. We later found out that these were built by the government for the people but they were made from substandard materials that people had to abandon it or turn it into a mini bodega. I swear they looked really creepy with all the tall weeds surrounding them.
We also experienced power outage in the area and the hostel had to use their generator. When we woke up at 3AM, the generator ran out of fuel and the hostel manager had to look for a way to buy gasoline at that time of the day. He said there are still times when they would get power outages that would last weeks.
We did find several beautiful and unspoiled beaches that have yet to be discovered by tourists. We will probably come back to Cateel and stay there longer so we can visit all these spots.
Bislig City
Mangagoy to Bislig boardwalk = ₱10 per person
Bislig City to Butuan by bus = ₱245 per person, 6-7 hours
We just passed by Bislig City and missed the chance to visit Tinuy-an Falls as we were short in time and money. If you do plan on visiting here, you might want to consider camping at Tinuy-an or staying at Paper Country Inn*.
We rode a bus from the Bislig City boardwalk (and changed diapers there) and found out that the route passes by Hinatuan where the famous Enchanted River is located. I think the fare from Bislig to Hinatuan costs less than ₱100 per person.
Also read: 10 Eco-Tourism Parks in the Philippines for Your Next Family Outing
Butuan City
Butuan City to Surigao City by bus = ₱170 per person, 3-4 hours
We also just passed by Butuan City in our fast-paced trip from Cateel to the northern portion of Eastern Mindanao. I checked out accommodations in the area and here are some recommendations, all included free breakfast: Gloreto Guest House*, Embassy Hotel and Restaurant*and Katerclei Lodge and Serviced Apartelle*.
Surigao City
Terminal to Downtown via jeep = ₱9 per person
JVC Pension Hauz = ₱500 per night (single room)
Rizal Park = FREE
Park to Surigao Port via jeep = ₱9 per person
Surigao City to Cebu City via Cokaliong = ₱825 per person, economy class, 10-11 hours
Surigao Port terminal fee = ₱20 per person
Whew. Finally the last leg of the journey. We had to stay here for a night because the ship departs for Cebu at 7PM and we got here at around 7:30PM already. Sigh.
Other places you can stay at in Surigao City are the Surigao Tourist Inn*and EY Miner Suites Borromeo Branch.
When in Surigao City, you can head over to Siargao Island (must!) or you can head home and buy alimango and sayongsong for pasalubong.
Also read: Becoming a Digital Nomad in the Philippines
I hope this guide has helped you. Happy travels!
---
Disclosure: All links containing asterisks are affiliate links. Any purchases made through these links will earn us a commission – at no additional expense to you! – and will help in paying for the maintenance of this blog. Know that we only recommend products that we use and/or highly believe in. Thank you very much for your continued support!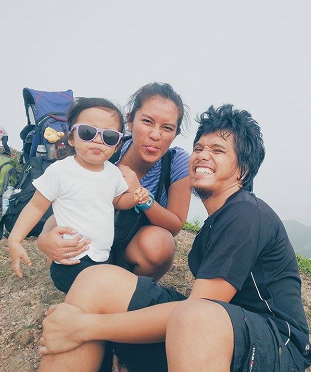 Pam is an outdoors-loving millennial momma who loves to hike, trek and camp in the beaches and mountains with her partner and their 3-year-old daughter. When not exploring the great outdoors, she moonlights as a freelance writer specializing in the travel, parenting, personal finance and digital marketing niches. You can also follow her via social media: Facebook, Twitter, Instagram and Pinterest!