A Non-Conformist Itinerary to Cebu Taken with Huawei P9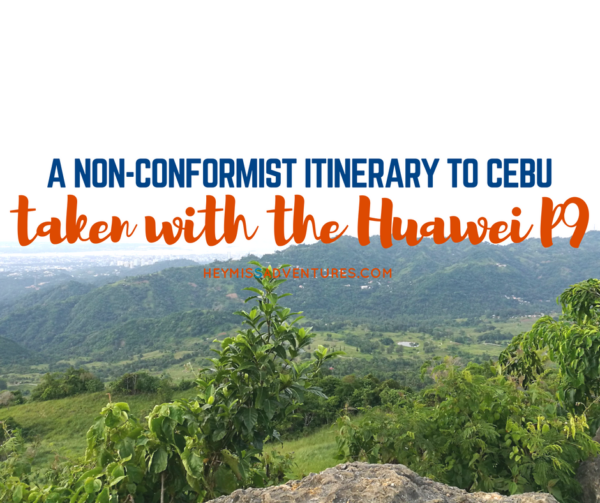 We'd like to give a special shoutout to our friends from Nuffnang Philippines and Huawei Mobile Philippines for making this post possible.
What's the first thing that comes to mind when you hear Cebu?
Is it the beaches? Is it lechon? Is it the city? What about the mountains?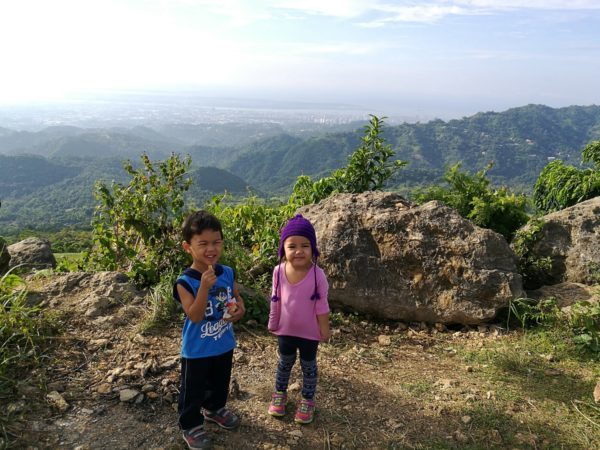 The Queen City of the South may be a relatively small strip of island compared to the entire country but it definitely can still compete well in terms of beauty and natural wonders.
We've been exploring campsites around the province for a little over two years now and it never fails to amaze us. It still amazes us even if we have already visited the place. Whenever someone tells us where to go around Cebu, it's always the beaches or the city but if they are adventurous enough, we take them high up.
So, where is the best place to take someone outdoorsy that isn't usually in the guide books?
I'll let you in on a little secret: Sirao Peak.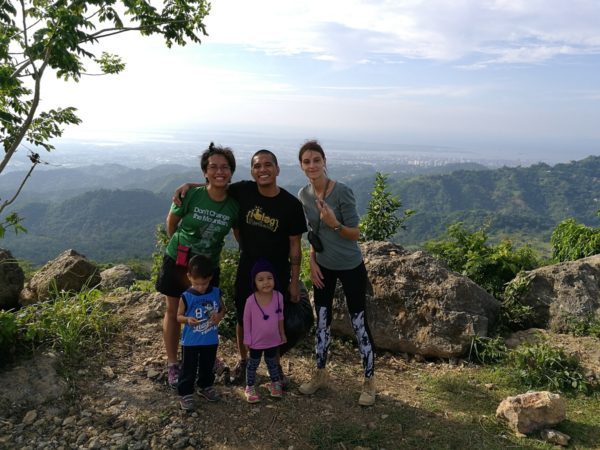 We tagged along a friend, whom we met online, and her son
There are basically two ways to get to this campsite – the longer route, which takes around four hours, or the shorter route, which takes around an hour ride in a habal-habal and a 30-minute hike from the jump-off.
For those who do not have a lot of time to spare or are still testing the waters of hiking and camping or are taking out their little ones to such a trip for the first time, the shorter route to Sirao Peak is the most recommended.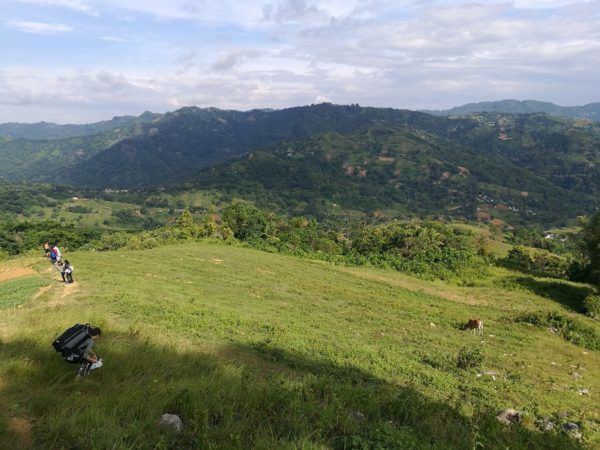 You know the thing about hiking with kids is that it usually doubles the time that it takes up to do anything. It may have taken us an hour or so to go through the trail full of tall and itchy cogon grass. Did I mention that we did our walk at dusk? And that we had two toddlers along?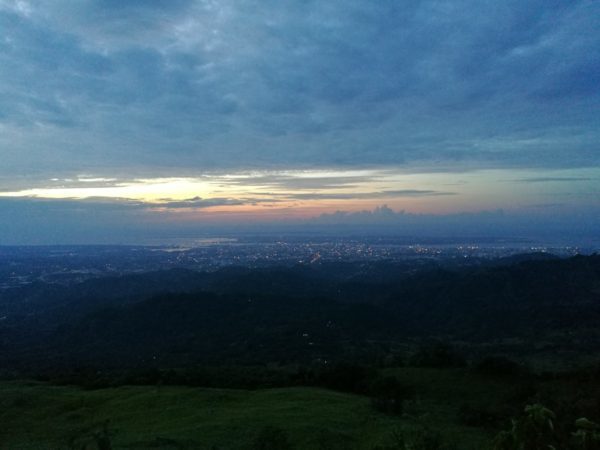 But, I tell you, no matter how difficult and seemingly unending that ordeal might have been, the view didn't disappoint us. Even with my poor vision, I knew the view in front of me was breathtaking.
Our overnight trip to Sirao Peak that weekend was actually more to witness the Perseids meteor shower. At 700 MASL, it's the best place to view it without having to go far. While we were annoyed at being stuck with noisy neighbors that night, it didn't quite create a bad experience for everyone, not even for our new friends.
If the view of the city at night was beautiful then the one in the morning clearly surpassed it.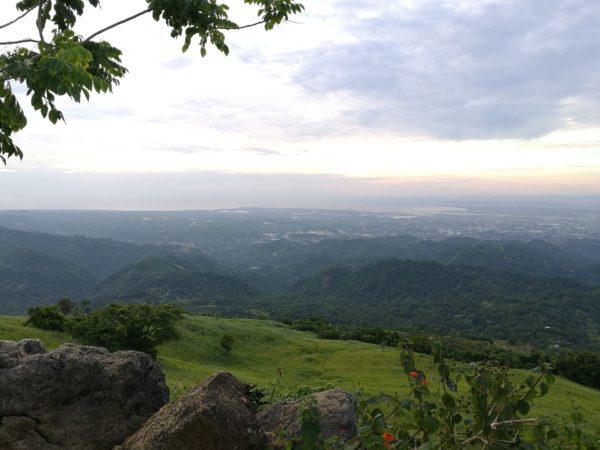 After admiring the entire place, we prepared our breakfast before packing up and heading back home.
Ahh…the trek down was a breeze and what would have been otherwise overlooked was admired yet again. Beautiful, no?

Of course, we couldn't miss having our fill of sweet corn and bananas and buko juice while we were already there. It's extremely cheap there so we had to take a few home as well.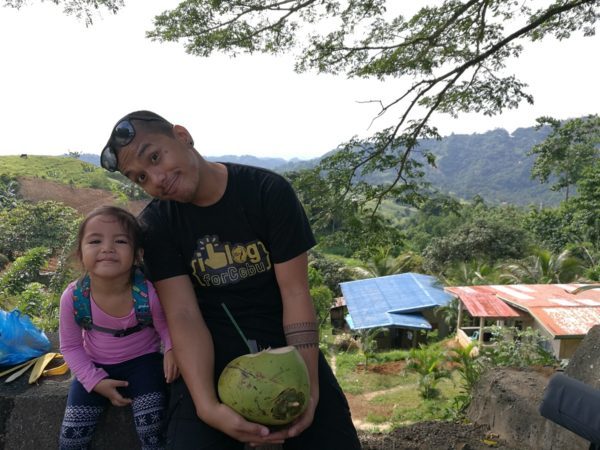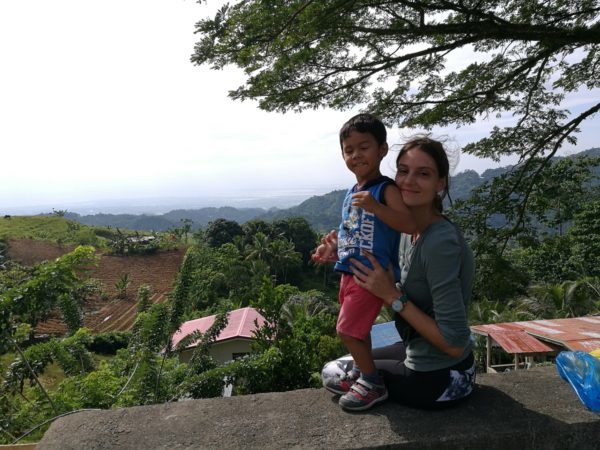 And that's it. A night spent at a beautiful place that you will never see in the guide books.
I never truly appreciated nature right in front of me and even the stops we made along the way but it is through innovations like the Huawei P9 with its dual Leica camera that changed the way I saw — literally and figuratively — our life of travel and adventure as a family. Everything was so much better when you see them every single bit of color sharply and it made us giddy with excitement just thinking about what other adventures we could go together as a family.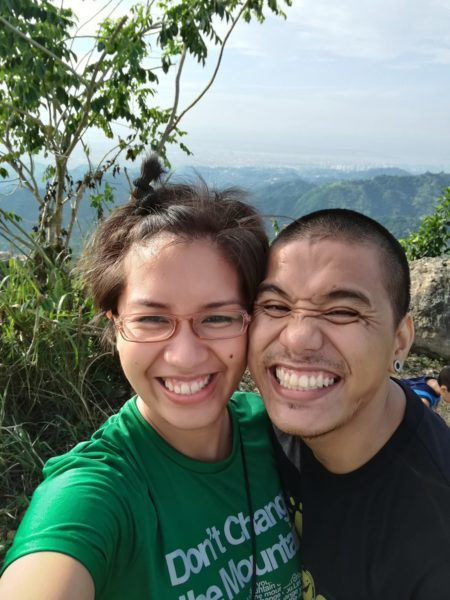 I even took a video of my daughter, her new friend and the partner taking a motorcycle ride and it made me realize how truly lucky we are to have had the chance to expose our daughter to such kind of life. And with the P9's cool features (time lapse, low light shots, light painting, slow-mo videos and many more), I knew we could make even better memories and even preserve them so we all have something to look back to when we are old and weary.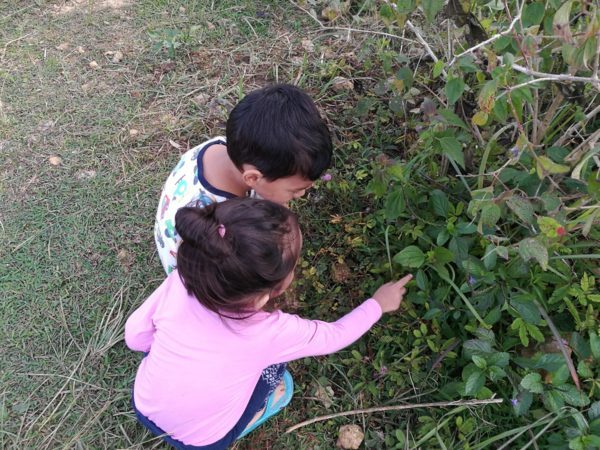 Awesome bonding moments and new friendships all formed through the common passion for great adventures.
*All photos and videos in this post were taken using the Huawei P9 with dual Leica camera lens.
---
RELATED READS: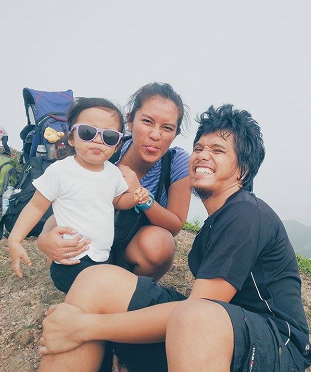 Pam is an outdoors-loving millennial momma who loves to hike, trek and camp in the beaches and mountains with her partner and their 3-year-old daughter. When not exploring the great outdoors, she moonlights as a freelance writer specializing in the travel, parenting, personal finance and digital marketing niches. You can also follow her via social media: Facebook, Twitter, Instagram and Pinterest!