When in Mati City: Visiting Davor and More at Subangan Museum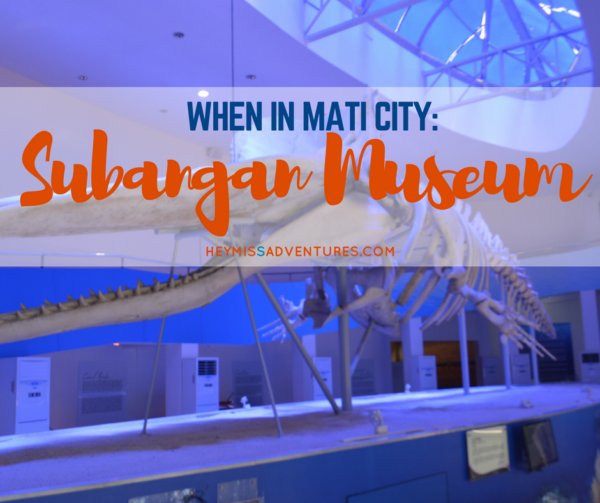 After our quick stay at Amihan sa Dahican, the partner and I decided that it was best for us to go back to the city center. The mosquitoes were a menace and the Internet connection was really poor. #digitalnomadwoes
I also realized my foot injury had gotten worse and so we had to stay somewhere that had the best access to a bathroom and medicinal supplies. Actually, we overstayed in Mati City because we had to deal with some adult responsibilities and ended up hotel hopping (actually just two) for the next five days. Crazy, right?
Also read: Becoming a Digital Nomad in the Philippines
Anyway, we finally decided that we could no longer stay in Mati City and had to move up our route.
Of course, before we left the city, we had to make sure that we saw the other sights. My foot injury had me cooped up in our hotel room for the entire stay. The partner and our daughter would go out at least thrice each day to buy our food (we actually secretly cooked our food inside hahahaha with caution, of course) and also to explore nearby parks. I felt really bad for being such a Debby Downer that time.
Thankfully, my injury got better and I could walk better although my foot looked really huge inside my shoes.
On the top of our list was the Subangan Museum. We may have gone there on a Sunday but it was still open. Yay! We also would have wanted to visit the Provincial Capitol of Davao Oriental but we had to make sure to catch the van/bus by lunch time if we wanted to arrive at Cateel before dark.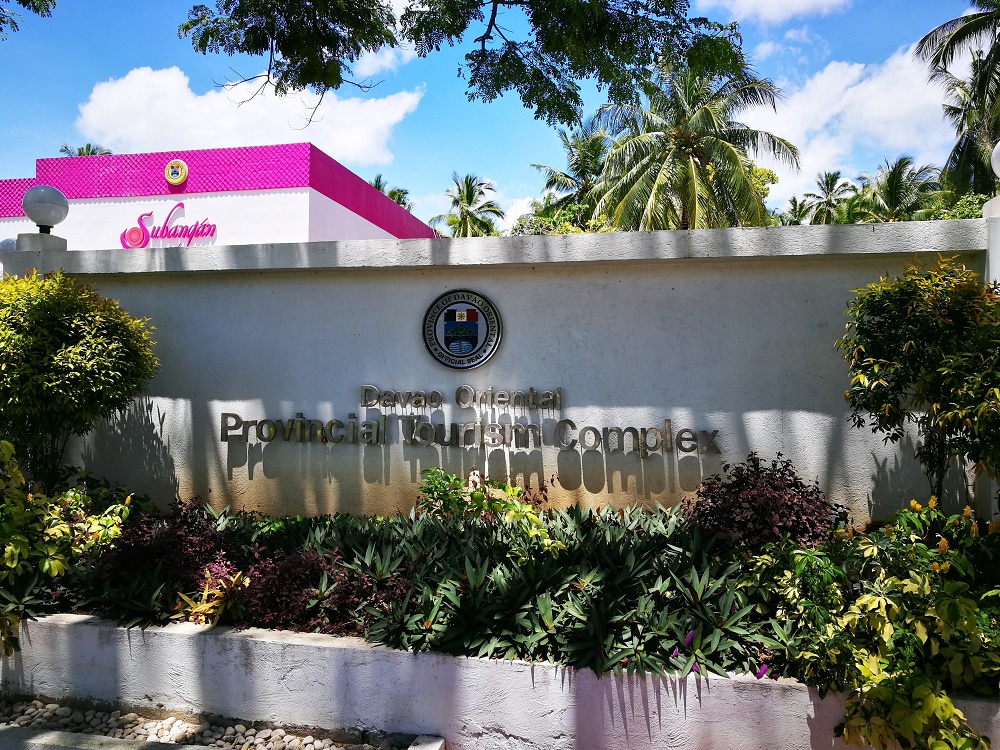 I was almost turned off by Subangan Museum's slightly steep entrance fee at ₱50 per person. Okay, well, it wasn't really THAT expensive, I was just super stingy.
However, I was blown away by how huge the building was and how well-maintained it looked. Subangan Museum was in fuchsia (?) which I think is the official color of the entire province. Even the hospital we save in the city was of the same vibrant color.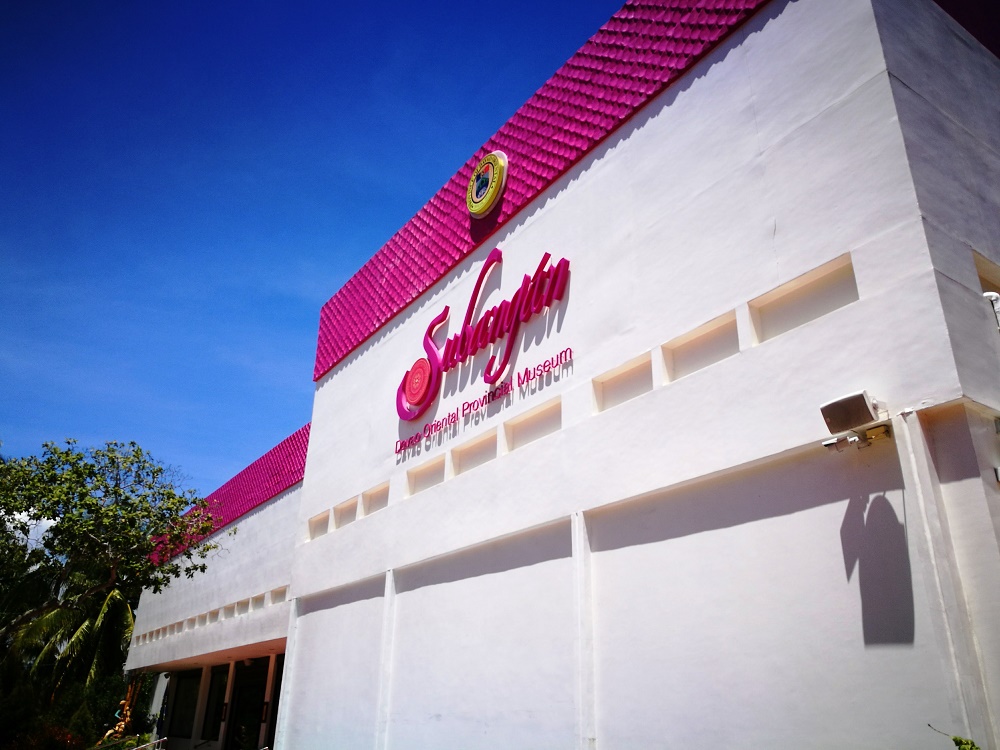 Subangan, by the way, comes from the word subang, a Visayan term which means east or sunrise.
Also read: When in Davao City: Visiting and Learning from Museums
What will greet you inside the museum is a huge 53-foot exhibit of Davor (from Davao Oriental), the remains of a 20-ton sperm whale. He is the main feature of the museum and also takes up about 60% of the entire lower floor of the building.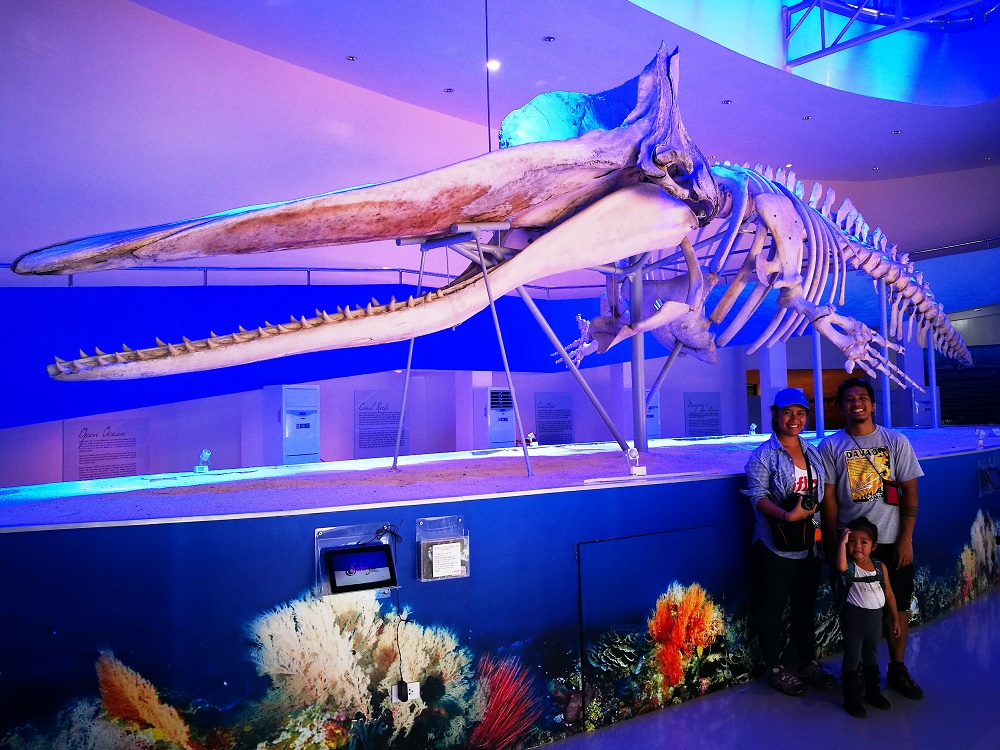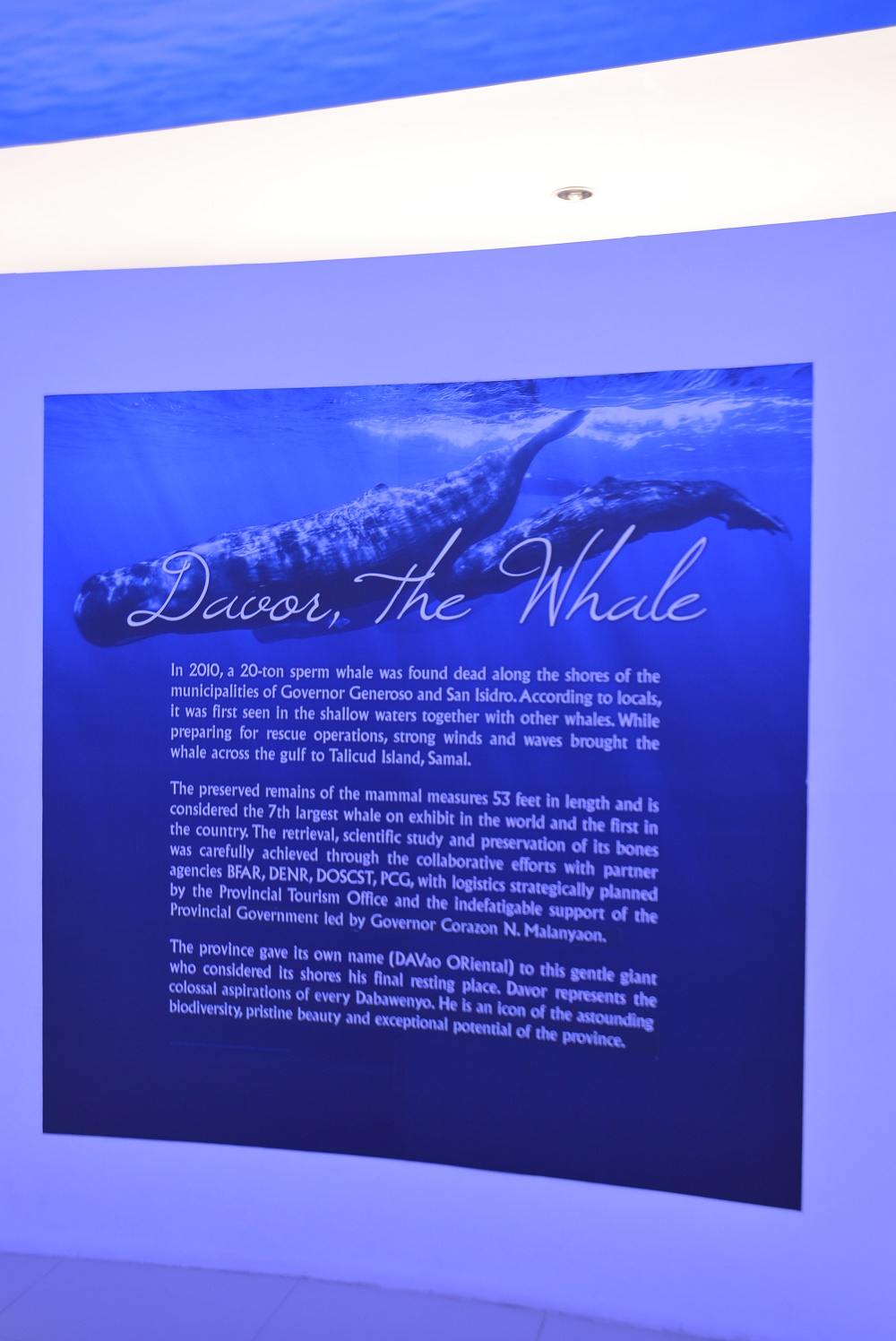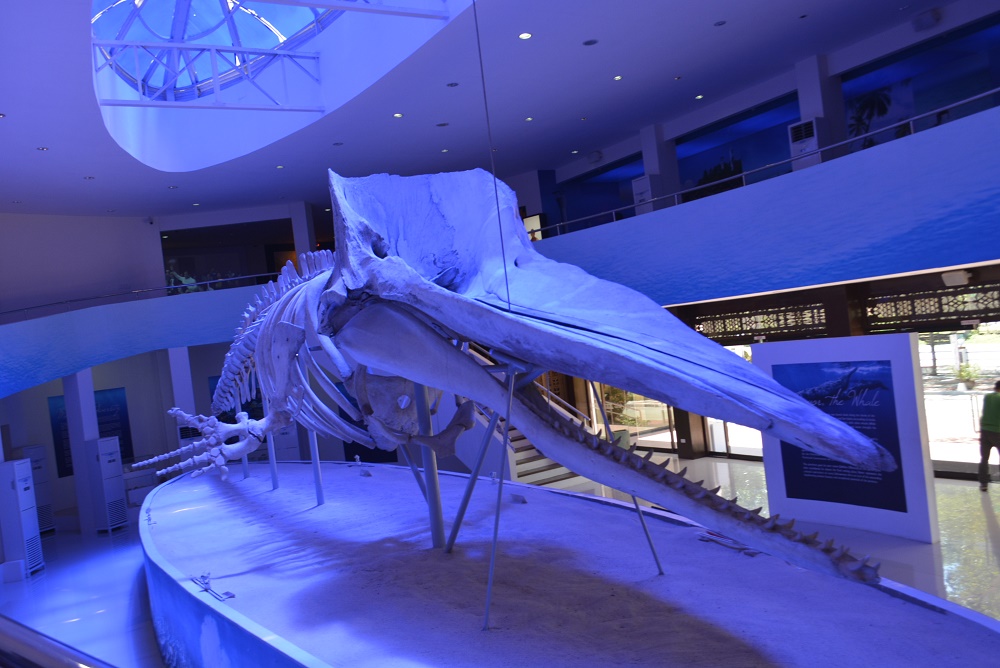 In front of the fossils were cards with pictures of sea creatures in them. Simply point the accompanying tablet's camera on the picture and you can read more information about each creature.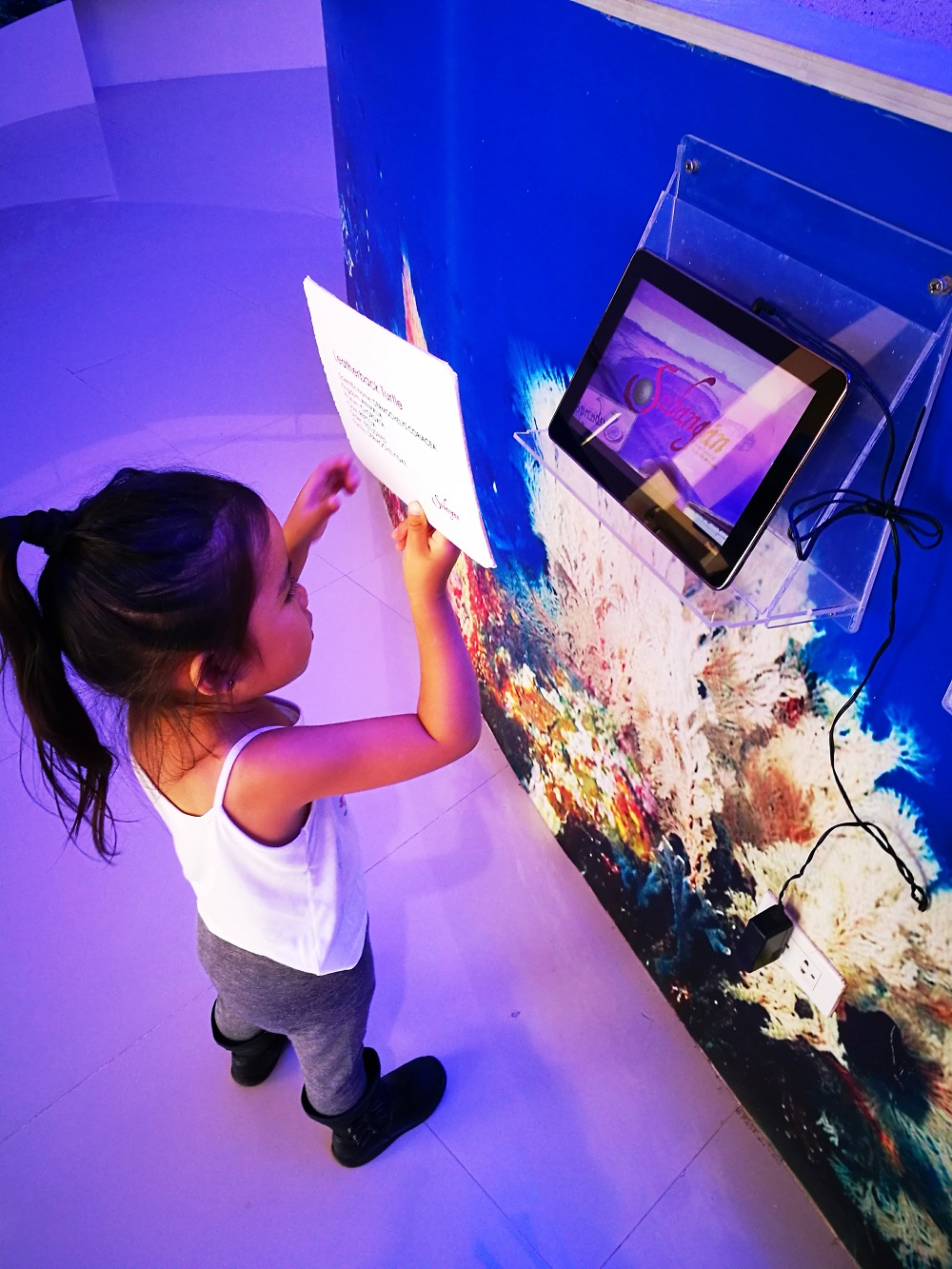 On the second floor of the building, we found even more exhibits. It included a glimpse of the flora and fauna of the nearby Mt. Hamiguitan, which we hope to climb soon. This mountain, full of dwarf trees, was actually declared as the 5th UNESCO Heritage Site in the country.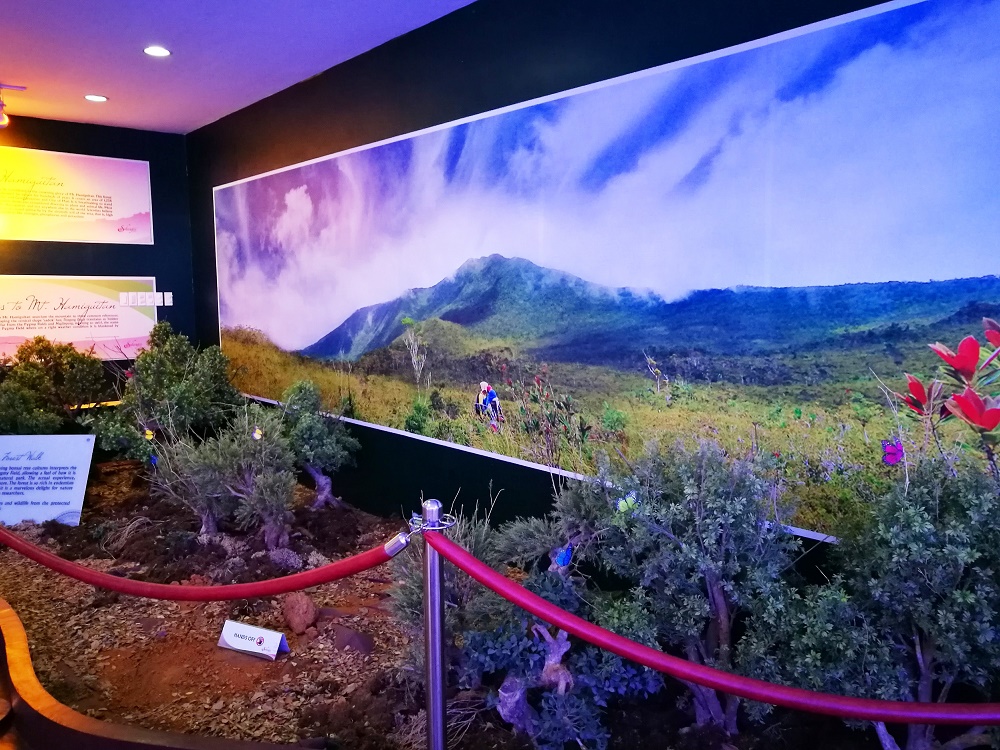 There was also a map of Davao Oriental showing the many waterfalls and natural wonders in each town. Boy, were there a lot. We barely (if at all) scratched the surface!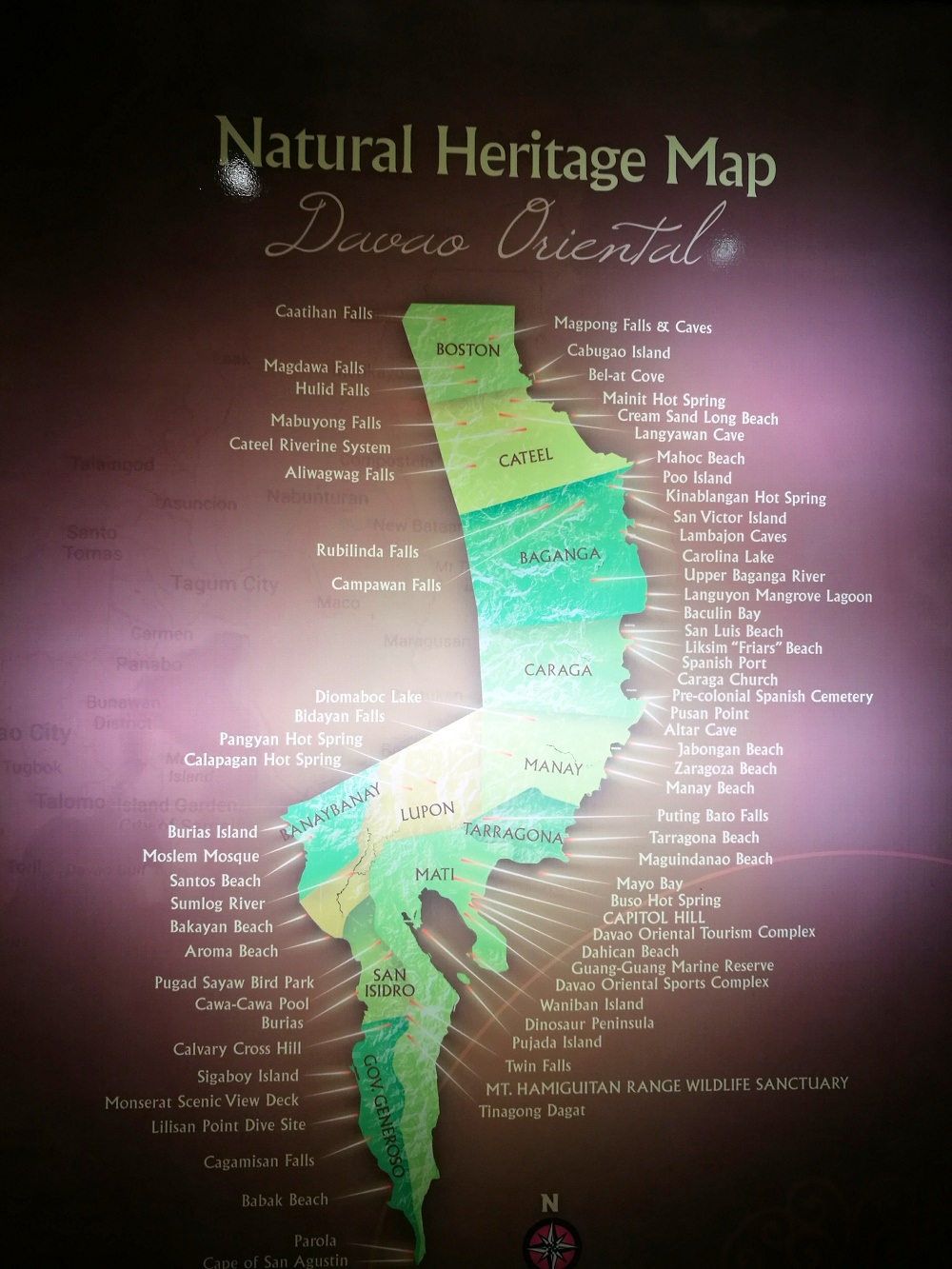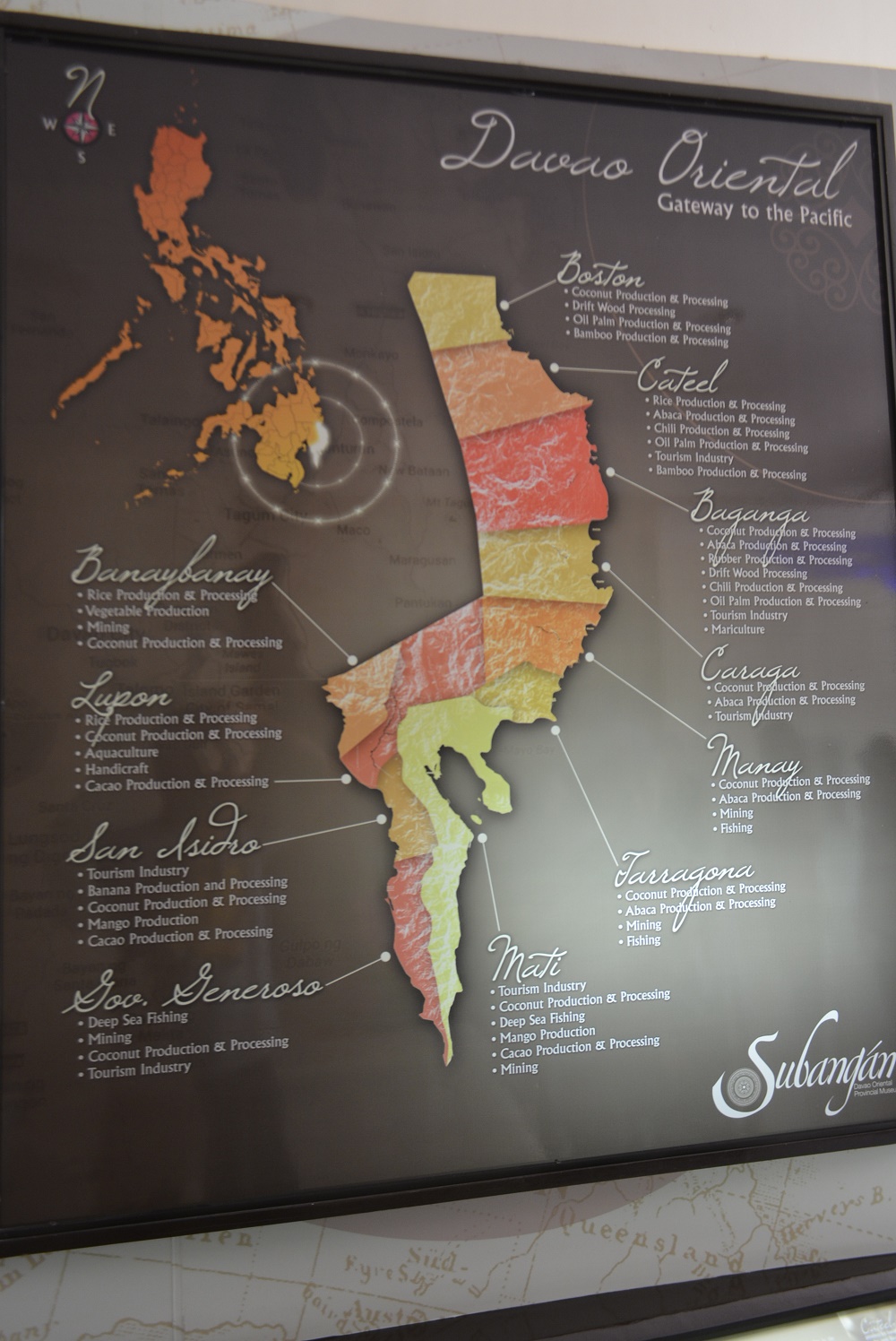 Walking through the exhibits will make you feel transported somewhere else with displays of different trees, animals, rocks — and there's even a makeshift cave. I think the museum should is worth so much more than ₱50!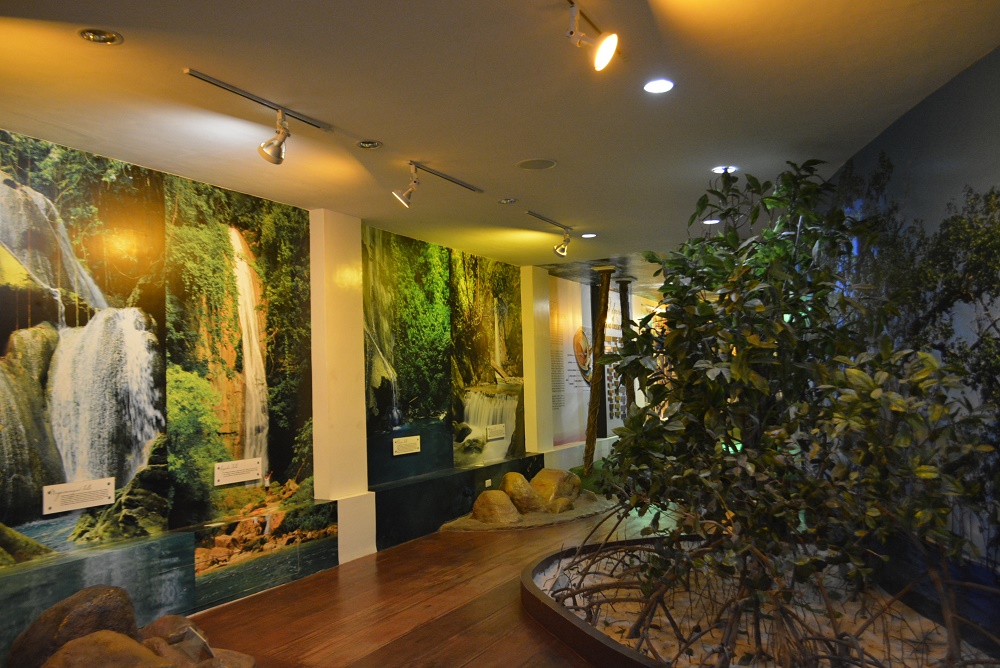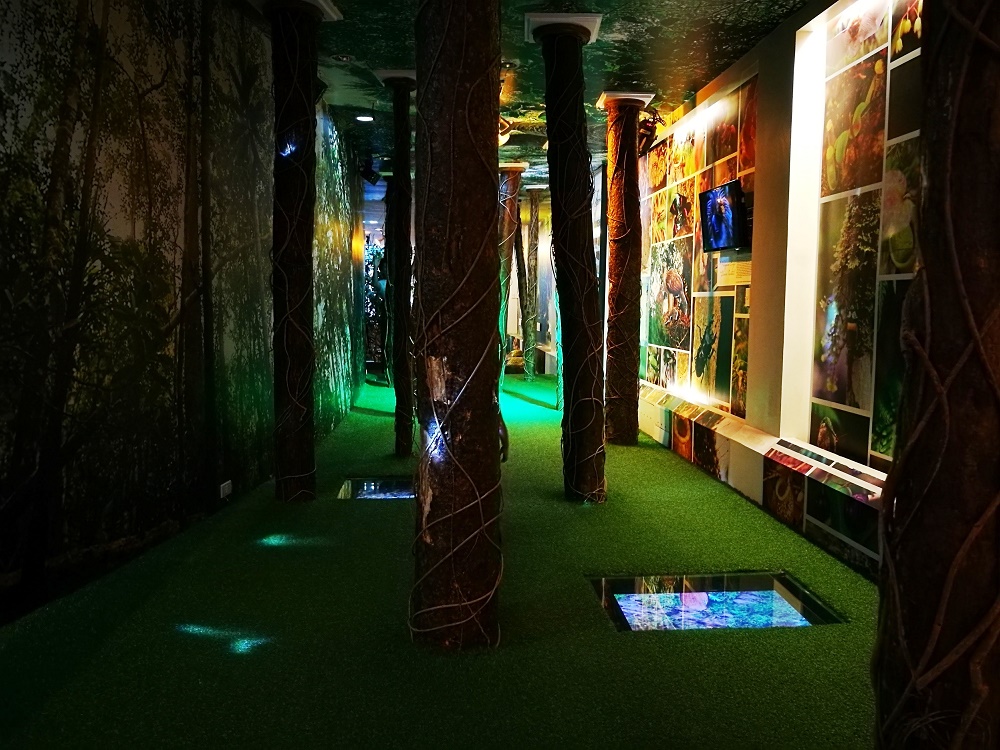 After all the natural wonders, there's also a section showing the cultural heritage of Davao Oriental and also of the entire Mindanao region.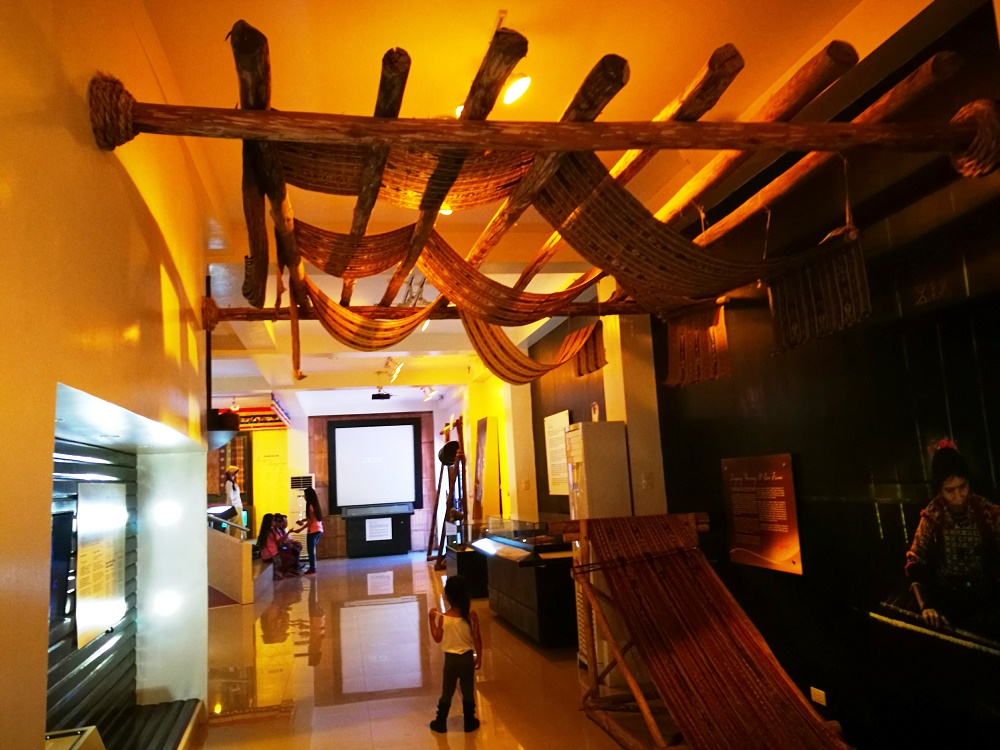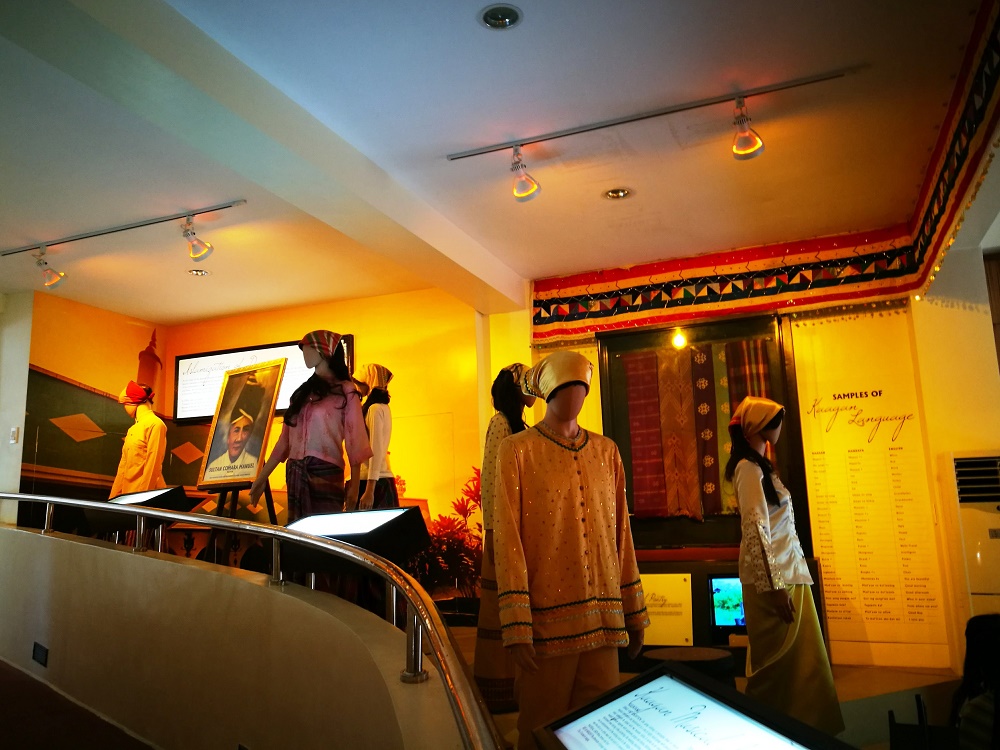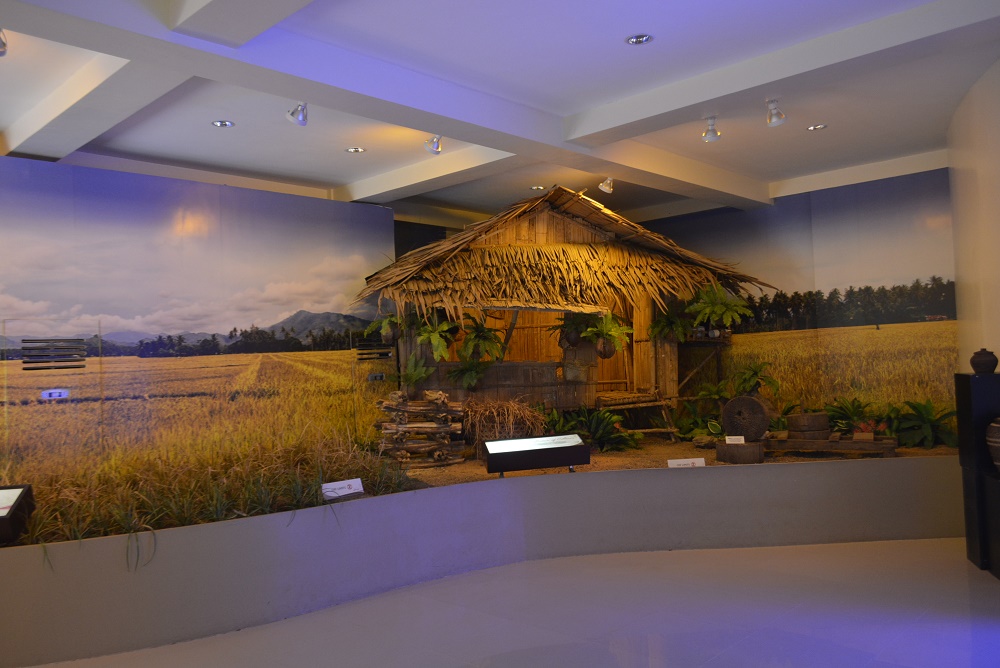 Last, but definitely not the least, is a small room dedicated to Typhoon Pablo. Davao Oriental, we later realized, was one of the most devastated during the typhoon. Mati didn't actually get the worst destruction, it was Cateel, which was our next stop. We heard that only one building wasn't wiped out/destroyed there (the one where we stayed at) and it was quite scary to think about it.
Also read: When In Davao City: The Philippine Eagle Center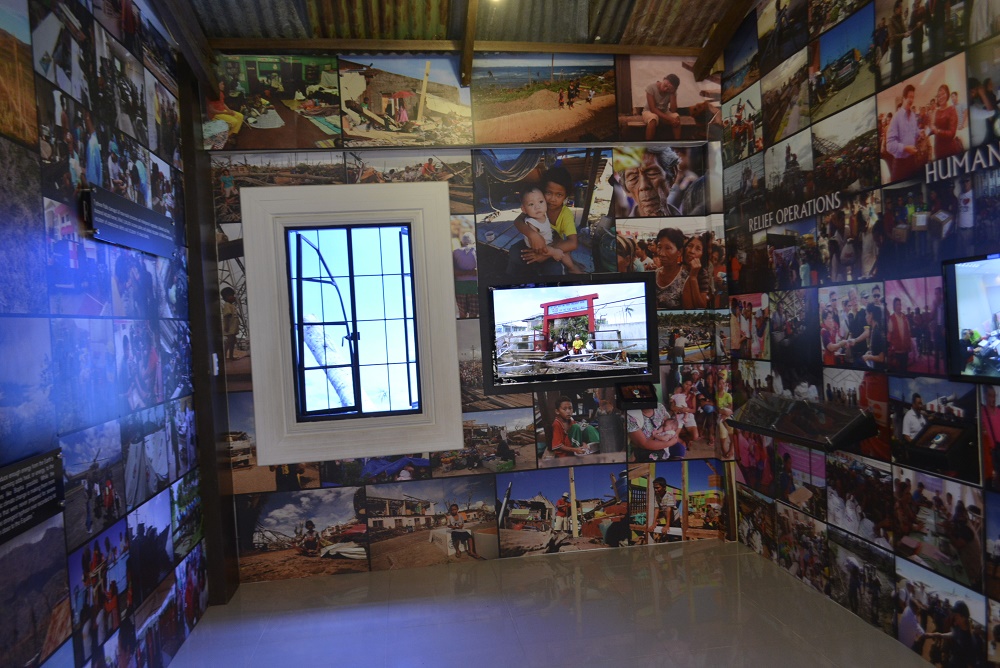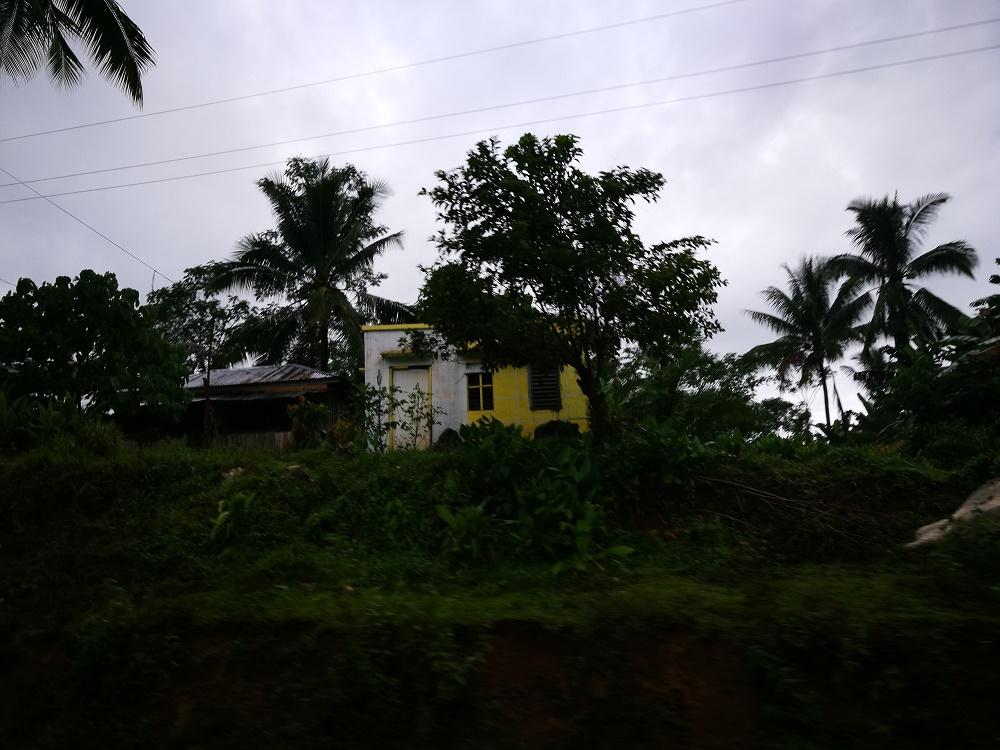 There's so much to learn; it's definitely worth bringing yourself, your family or your friends here. I seriously hope you don't visit museums just to take selfies or do check-ins on social media though.
---
Subangan Museum
Mati, Davao Oriental
Contact No: (+6387) 811.3397
Operating Hours:
Admission Rates:
Students and Children: ₱10
Adults: Davao Oriental Residents – ₱20; Non-Davao Oriental Visitors – ₱50
Foreign Nationals – ₱100
Senior Citizens – ₱20
Also read: Eastern Mindanao Road Trip: Travel Expenses Guide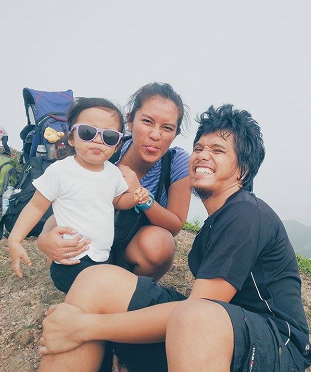 Pam is an outdoors-loving millennial momma who loves to hike, trek and camp in the beaches and mountains with her partner and their 3-year-old daughter. When not exploring the great outdoors, she moonlights as a freelance writer specializing in the travel, parenting, personal finance and digital marketing niches. You can also follow her via social media: Facebook, Twitter, Instagram and Pinterest!