When in Mati City: Living the Island Life at Amihan sa Dahican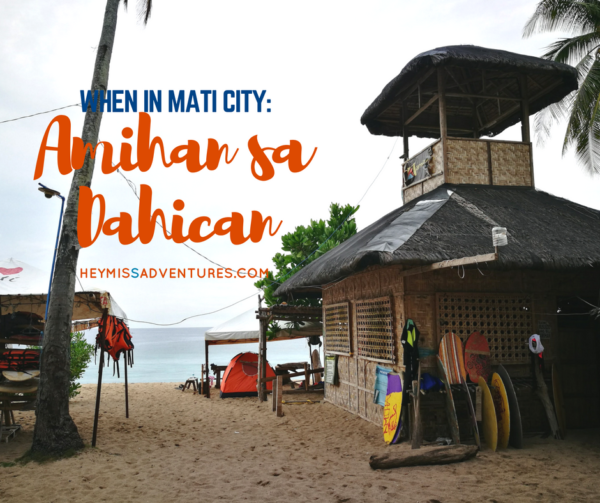 I love the beach life except that it sometimes doesn't like me.
I don't really know how to swim although I bravely join water activities as long as it allows me to wear a life jacket.
But what I really love about the beach is its calmness and serenity. And now that I am a digital nomad (sort of), my ultimate dream is to stay in a simple house by the beach where I could hear the gentle crashing of the waves day in and day out. But nah…that really is just a utopian dream because, I realized, most unspoiled and uncrowded beaches have really poor signal.
Anyway, one of the places we really wanted to go in Eastern Mindanao is Mati City.
The city started gaining popularity when it was flocked by celebrities during a surfing/skimboarding event. Since then, people have been paying visits to this undiscovered gem in Davao Oriental.
Thankfully, we had the chance to go there and we even stayed overnight on our second night in Mati City. It is around 3 to 4 hours from Davao City by van and costs ₱200 each. You also get to view the sleeping dinosaur on your way from Davao to Mati.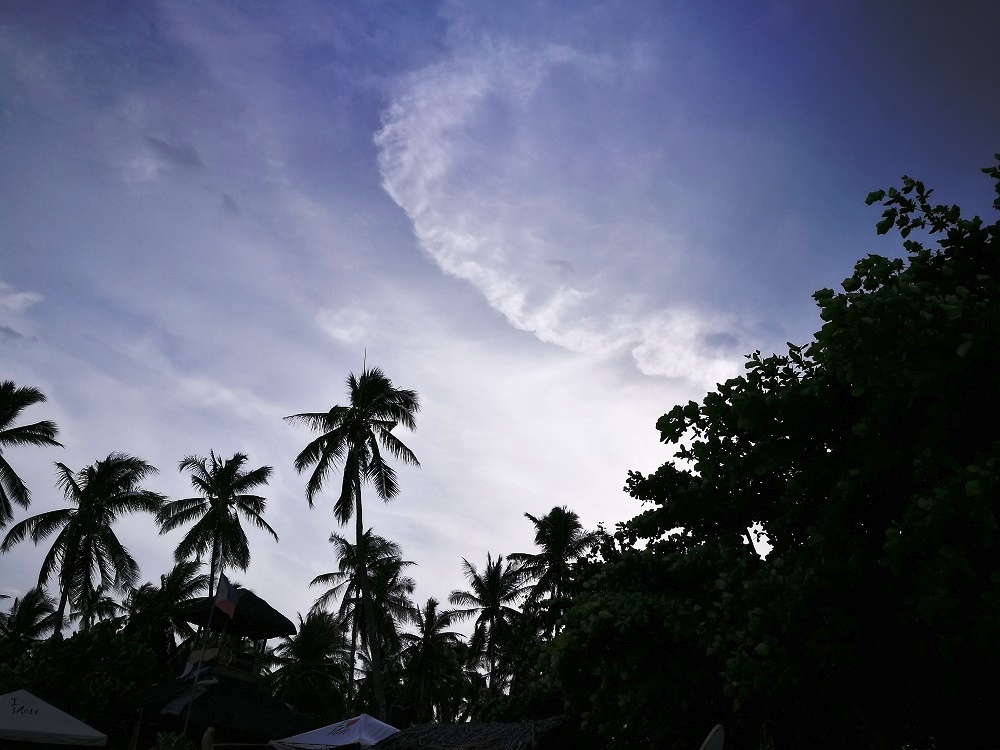 Aside from the beach, another popular Mati tourist spot is their boardwalk, which is equally beautiful during the day and during the night. If you only had one day in Mati, you can visit Dahican first then head to the boardwalk at night.
The trip to Dahican Beach from the city center takes around 20-30 minutes or a tricycle ride costing ₱50 per person per way. Of course, the partner took advantage of his haggling skills and only paid ₱50 for our trip going there. The poor driver must have been crying inside upon seeing the half-off price.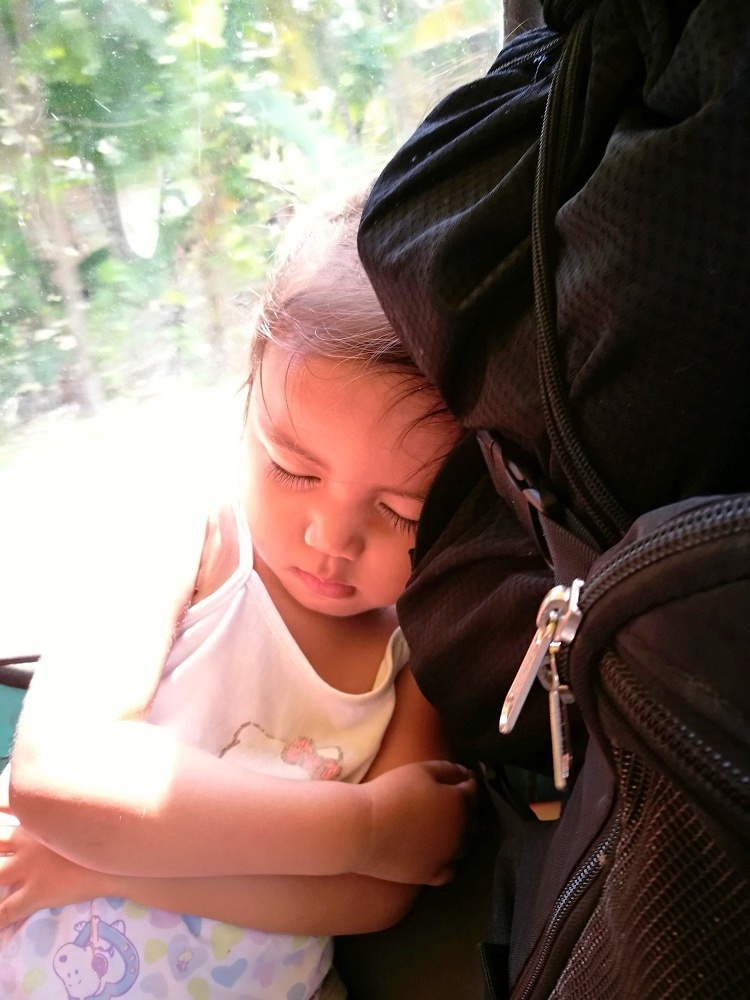 Someone fell asleep on our way to Dahican
We decided to stay at Amihan sa Dahican which is just a few meters away from the Menzi Public Beach.
Based on our initial research, it had the cheapest rates among all the resorts lining up the beach. They allowed camping for just ₱100 a night (per tent, not per person, we found out) but they did not have rooms. The other resorts along Dahican were priced at ₱2,000 per night although it can accommodate at least 3 people. Menzi's cottages costed ₱600 for day use, which was pretty steep considering that it is a public beach.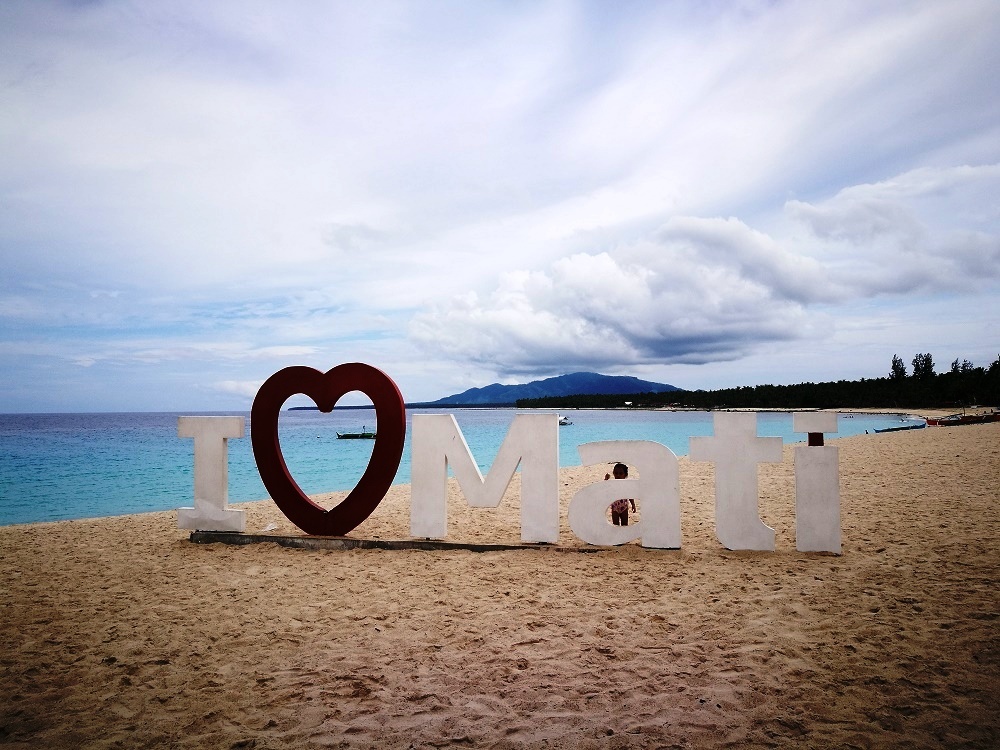 We reached Amihan a little after lunch time and felt very welcomed immediately.
There were already a lot of campers/surfers around who made a little chit-chat with us while we set up our tent. We made friends with a group from Cagayan de Oro and Davao City as well as an American (Hawaii native who was a retired military personnel) who has been staying there for about a year already. Wow. Our 10-day stay in Davao City already made us want to relocate there and now here are people who are actually brave enough to do it; we wanted to stay in Mati, too.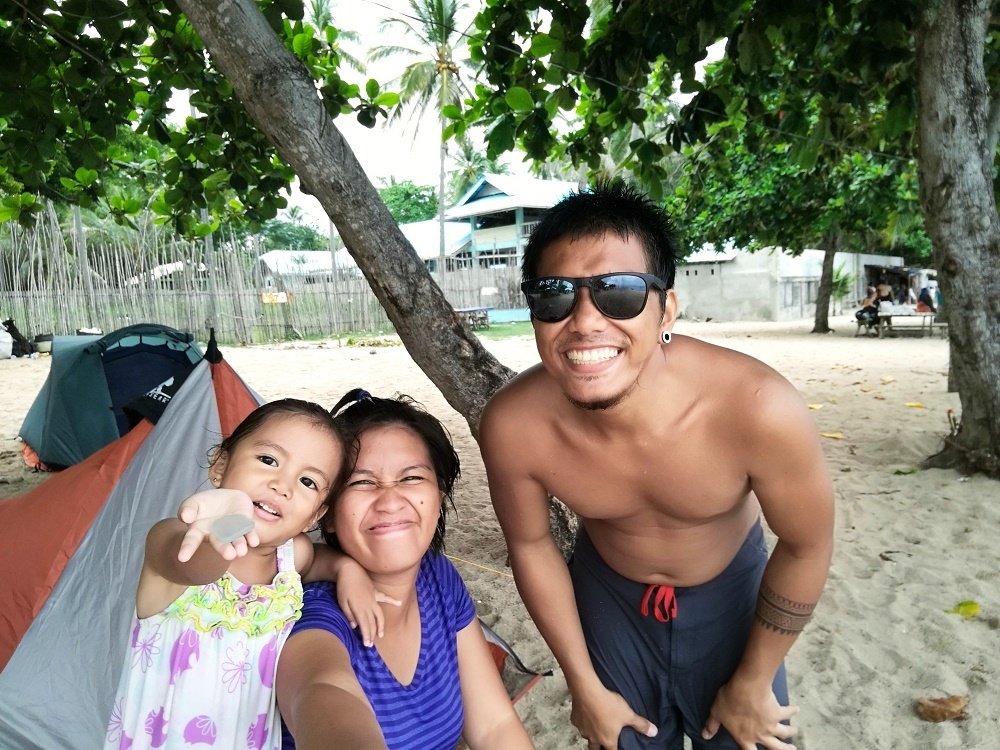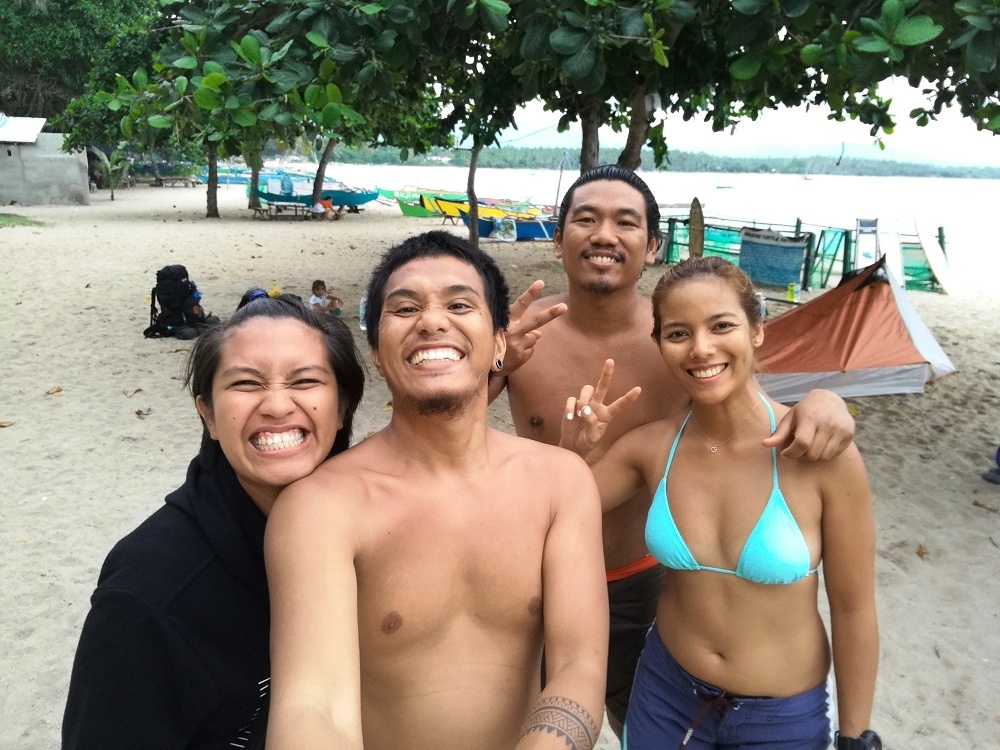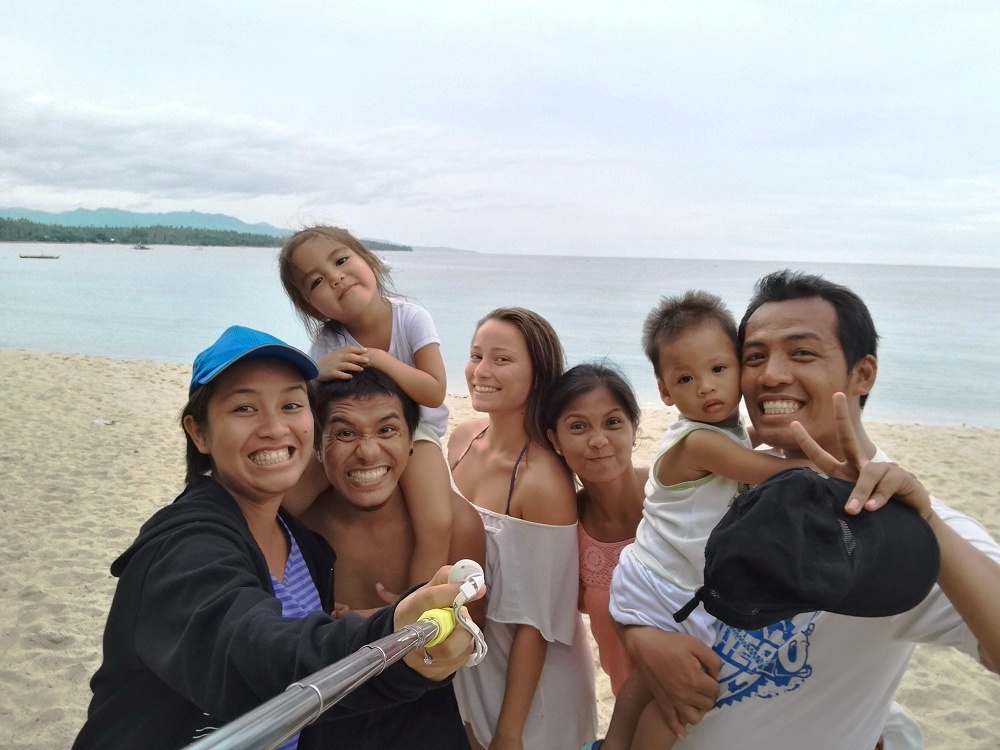 Amihan sa Dahican is best known for the Amihan Boys, who are well-known for their impressive skimboarding skills. One of them (Bayogyog) even had to go somewhere in Southeast Asia to compete. Cool, huh?
Amihan had a little hut which we found out was home to about 30+ children who were sponsored by a Japanese. They were given funds for schooling and for their daily needs, which is really awesome. Not all the children stayed there, of course, because some of them just lived close by.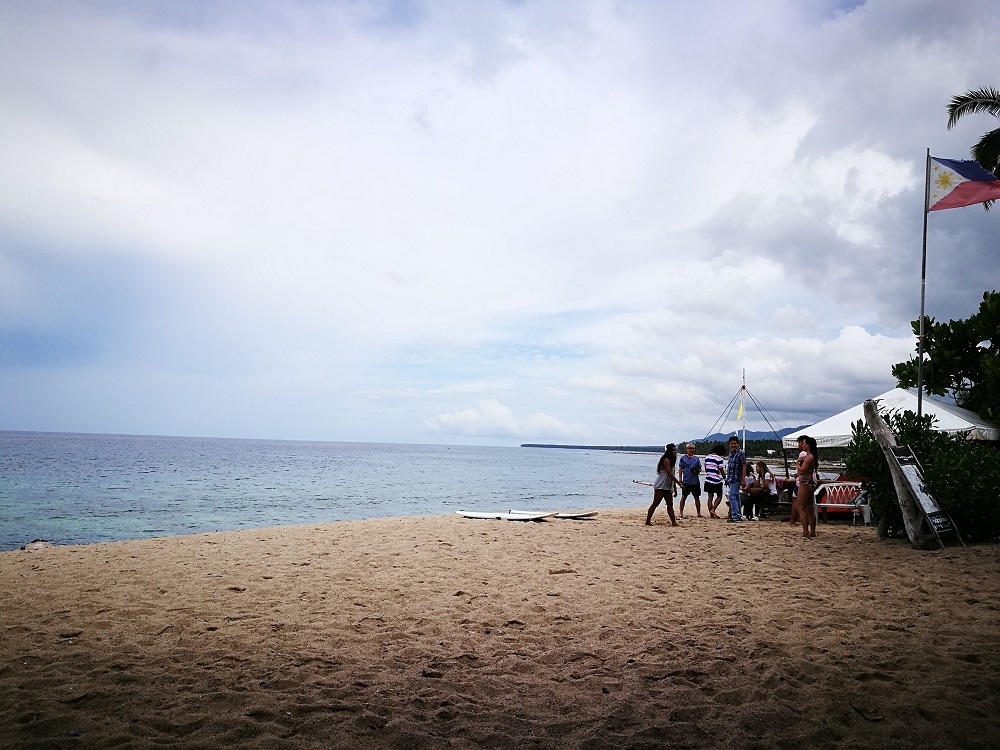 Everybody was family here, even us. We were not treated like "new arrivals" even if we had been there for less than a day. It was a really great feeling. We shared our food and snacks and talked about many things. They were amazed at our trip and we were equally amazed by them, too. They talked about other people in Amihan and addressed them in first names even if we had no idea who they were.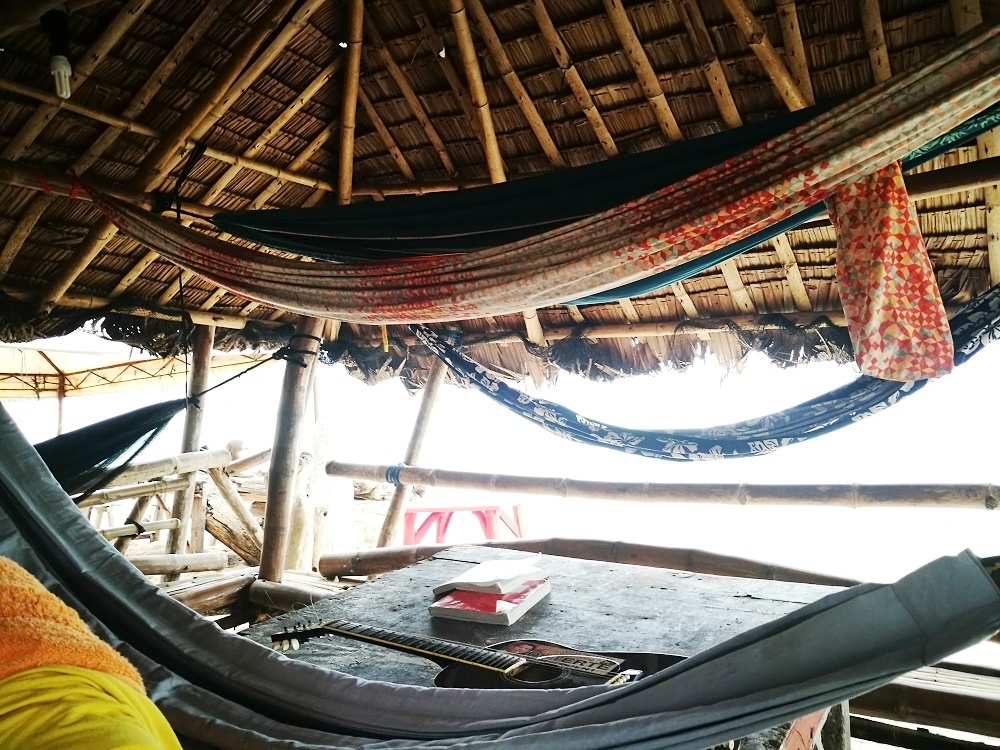 Night fell and we discovered a major drawback at Amihan. Their mosquitoes bite like lions (not that I've been bitten by a lion).
It was a good thing we had early dinner that day. A storm was brewing so we set up our tent's fly just in case. As soon as it got dark, the mosquitoes started attacking and we had no choice but to retreat inside the tent, leaving the partner to clean up after our mess. Pajamas really had no use because the little buggers bit through them; it even bit me from inside the tent.
As if our hardship was not enough, there was absolutely no breeze anywhere. We were stuck inside our tent with little air; it felt like we were inside a sauna. We couldn't open our doors because the mosquitoes would start flying in and we couldn't remove the fly because we didn't want to have to rush attaching it again in case it rains.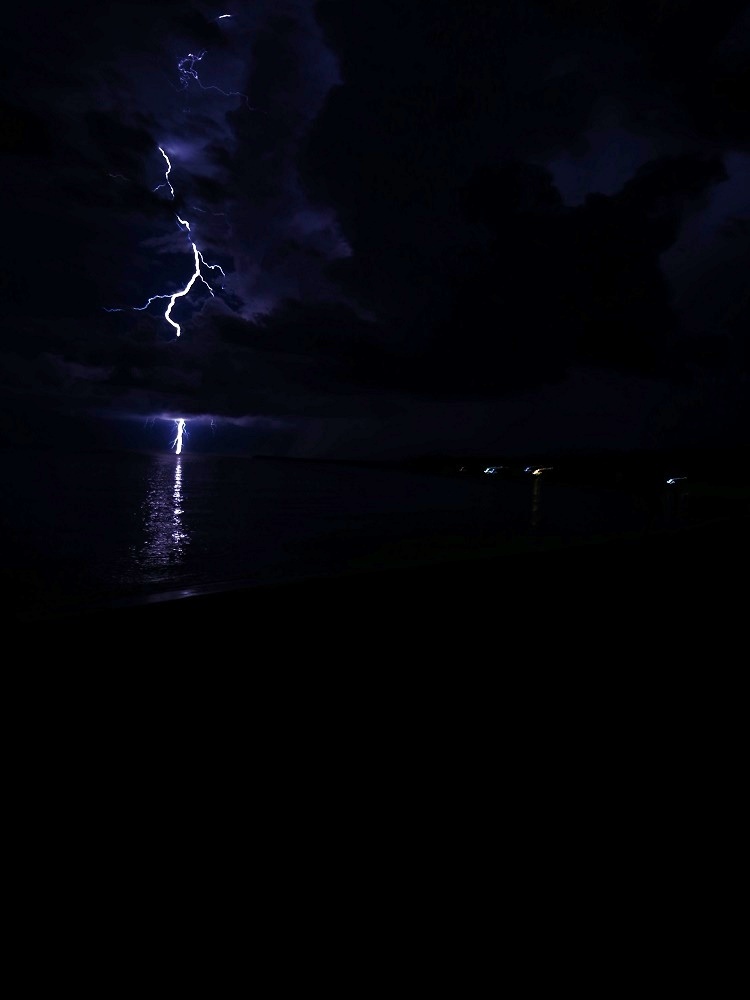 Morning came (thankfully) and we woke up to a beautiful view. You'd definitely wish it was morning there all day.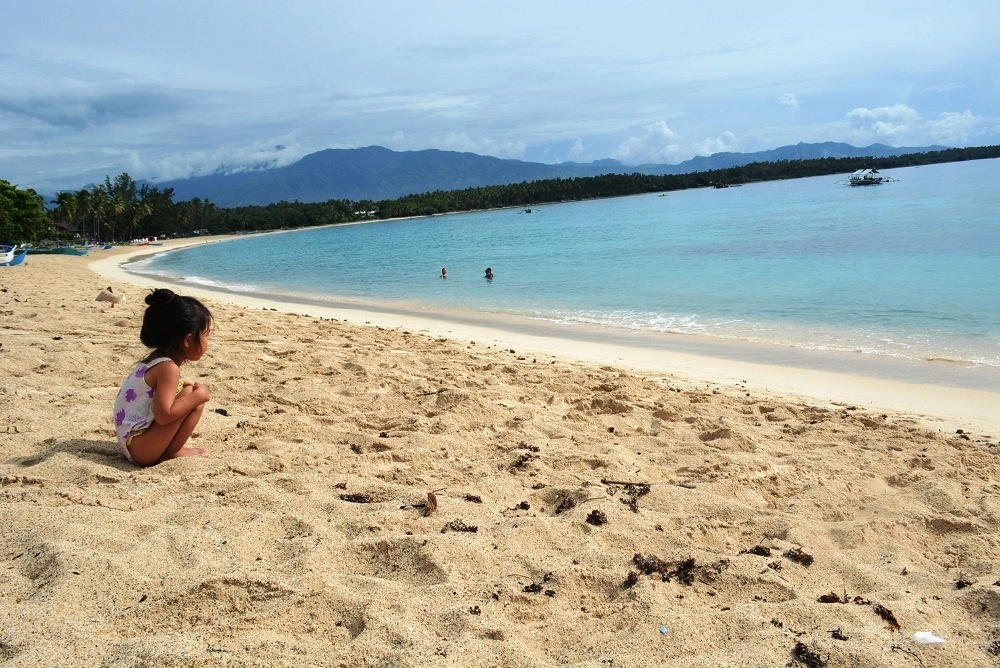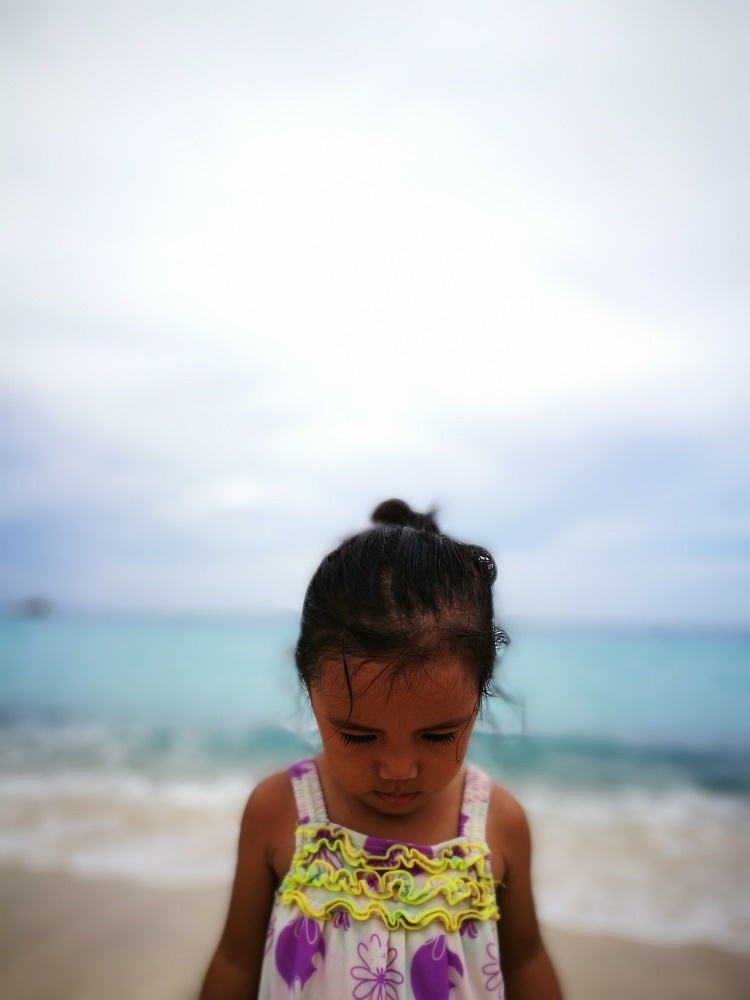 I was suffering from a foot injury but I took advantage of the salt water anyway. I honestly did not enjoy the place as much as I would have wanted to because of it. I was having a hard time walking and had to wear socks to keep the sand out (yes, even as I was enjoying the waters).
We only stayed at Amihan for a night and had to go back to the city center and stayed for five more days. Perhaps when we have the chance to go backpacking in Eastern Mindanao again, we can stay in Dahican for a few weeks. I'd probably want to get us a small hut though.

Over to you. Would you like to live the island life, too?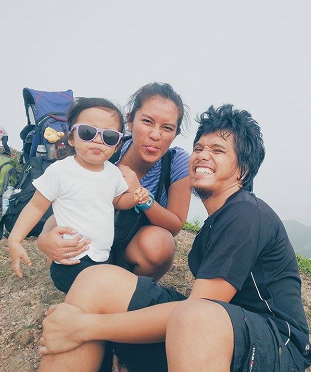 Pam is an outdoors-loving millennial momma who loves to hike, trek and camp in the beaches and mountains with her partner and their 3-year-old daughter. When not exploring the great outdoors, she moonlights as a freelance writer specializing in the travel, parenting, personal finance and digital marketing niches. You can also follow her via social media: Facebook, Twitter, Instagram and Pinterest!