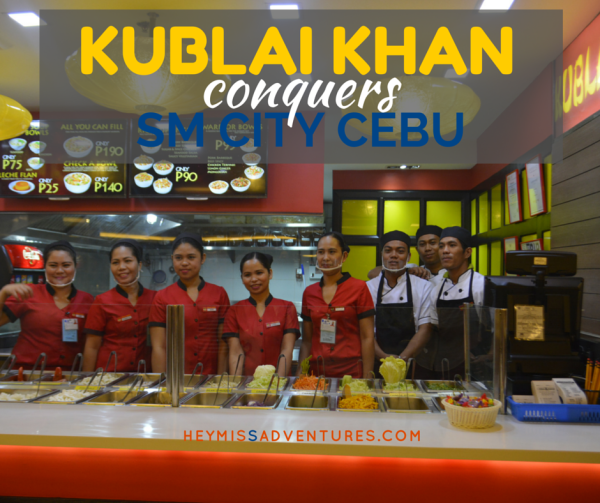 November 12, 2015 marked yet another milestone for our favorite Mongolian restaurant. Finally, Kublai Khan Conquers SM City Cebu!
Kublai Khan has been around Cebu serving delicious, nutritious and quality food that is very friendly to the budget. Did you know that the first ever Kublai Khan started serving the public since 1999, when it opened its first branch in Country Mall. I was still in my elementary years that time. Haha.
I first had a taste of their delicious Mongolian food a few years back and was impressed. I have quite the appetite and was glad that their servings could satisfy just that. For their serving size, the price was pretty reasonable as well.
Same Awesome Mongolian Taste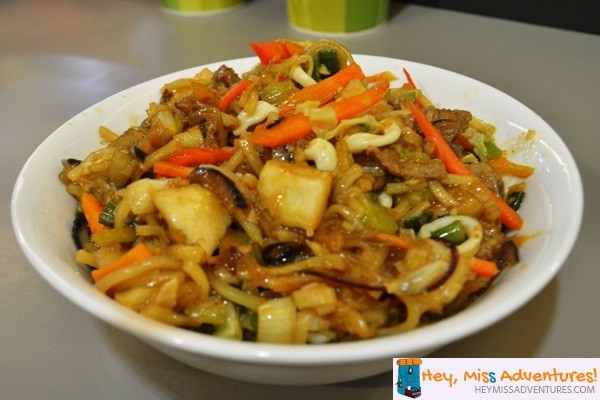 The branch that recently opened in SM City Cebu is among one of the many stalls in the Food Court. They still basically serve the same menu. However, because of the set-up, the servers will be the ones to prepare your One-Time-Fill bowls. Everything will be done right in front of you so you can be sure that it is clean, safe and that it still contains all your favorite servings of meats, vegetables, pastas, grains and spices.
In case you aren't quite familiar with the Kublai Khan menu:
PHP 190. One time fill meals big enough for hungry warriors.
PHP 140. A meal for the tired warrior who just wants to choose his ingredients from a checklist.
Warrior Bowls (Pork Barbeque, Chicken Teriyaki, Spicy Beef, Lemon-Ginger Seafood)
PHP 95. A noodle-based meal for the hungry but diet-conscious warrior.
PHP 75. A hearty serving of tasty hot soup for a tired warrior's soul.
Merienda Meal (Noodle Based)
A warrior's treat served only between 2:30PM and 5:00PM.
A special treat for the budget wise warrior.
KK's Sweat Pearl and Leche Flan
PHP 25. A sweet treat for all warriors.
Rice Toppings (Fiery Barbeque, Beef Szechuan, Sugar and Spice Chicken, Seafood Salsa, Saucy Vegetarian)
PHP 90. For the practical warrior.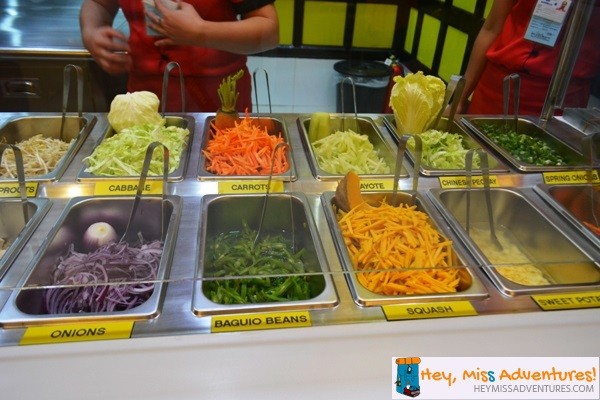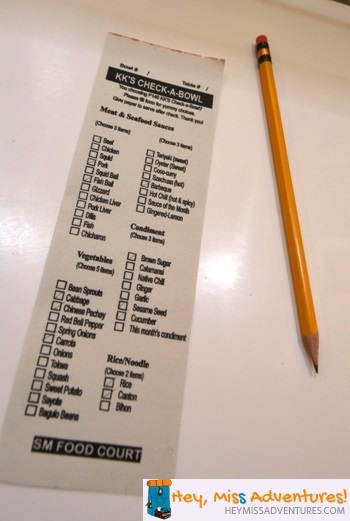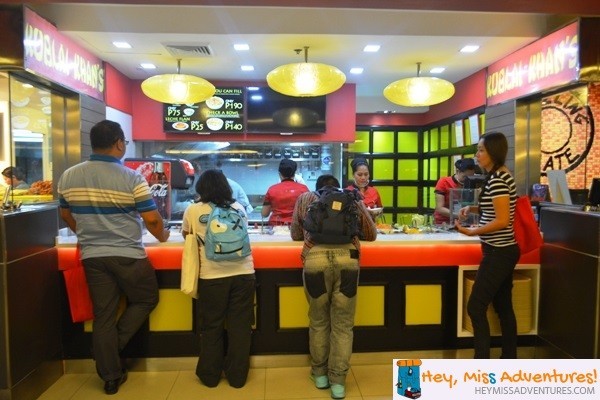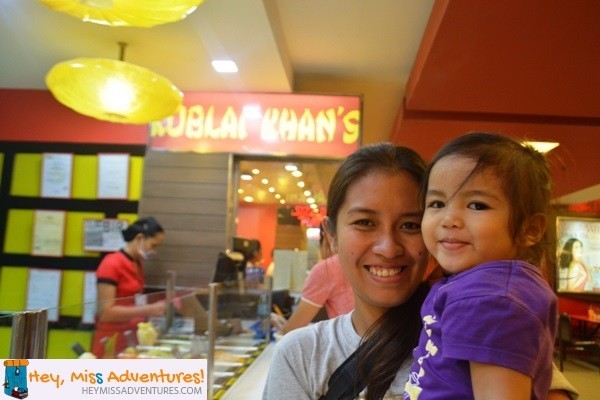 Kublai Khan Branches:
Country Mall (opened March 3, 1999; no longer operational)
Ayala Center Cebu, The Terraces, Level 3
Parkmall (opened October 8, 2014)
Robinsons Cybergate (opened January 6, 2015)
Ayala Center Cebu, Food Choices
SM City Cebu Food Court (opened November 12, 2015)
SM Bacolod
Don't forget to follow the Official Kublai Khan's Facebook page!
XX
Which is your favorite Kublai Khan bowl?