12 Reasons Why You Should Visit the Philippines with Kids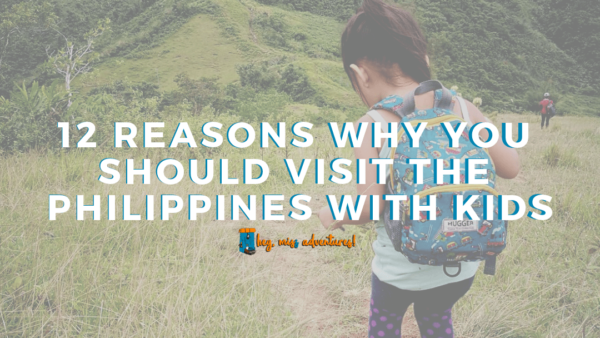 Have you ever thought about visiting the Philippines with kids in tow?
We love our country and we plan to travel the Philippines from top to bottom while the kids are still young. In the meantime, we read up on a lot of articles and we are very happy to see that there are a lot of travelers – local and foreign, with kids and without – who have started exploring the country.
However, there are still a lot of travelers who are still hesitant to visit the country and instead stick to the well-known route around the landlocked countries of Southeast Asia, especially with not-so-good news coming out from the media from time to time.
If you've been on the fence about exploring the Philippines with kids, here are some of the top reasons why you should shake that thought off, and start planning your trip here!
1. Everyone loves kids!
It's true. One of the biggest values that Filipinos uphold is having close family ties. Often, we live with relatives in one huge compound, and children don't usually leave their parents' household until they get married. Even then, you can still be assured that family will always be there to help especially in taking care of the kids.
So…if you plan to bring little kids around, don't be surprised if you get pauses and stares. We Filipinos just couldn't help admiring cute little kids – especially foreigners! – and make sure to stop and admire them when we get the chance!
2. There are plenty of beaches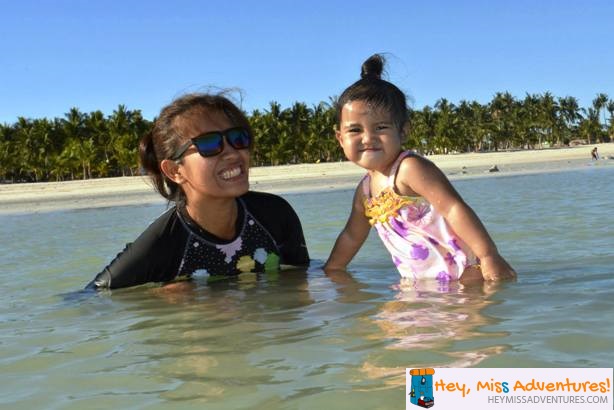 Being an archipelago, it's not surprising why the Philippines has plenty of beaches. If you have a water baby or couldn't enjoy your own country's beaches because of the cold temperature, this is the place to let the kids loose!
It's the perfect time to teach your kids to swim and snorkel, or brush up on your scuba diving or free diving skills!
3. There's more than 7,500 islands to explore
Did you know that, as of latest count, the Philippines is made up of more than 7,500 islands? That's plenty of places to explore with the kids! One particular group of islands we enjoyed staying at is in Hundred Islands in Pangasinan, where we got to camp overnight and visit three of its major islands!
4. It has lots of places to hike
We love hiking and we've been to quite a handful of mountain peaks and campsites around the country. Although the mountains here are not as high as those in the other Asian regions, there are still quite a number that offer pretty challenging climbs.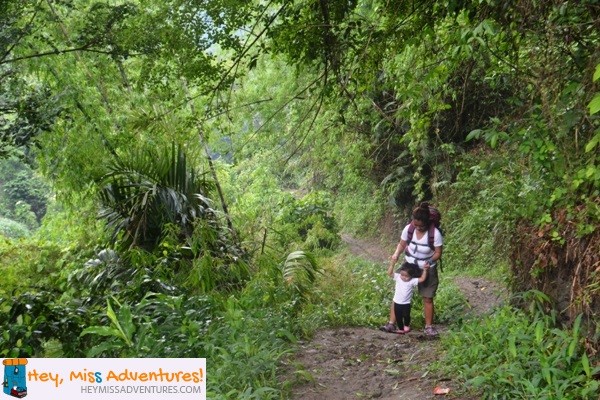 For those who want to bring the kids along, there are trails for all experience and fitness levels. There's plenty to keep everyone challenged!
Also read: 13 Must-Visit Mountain Peaks and Camp Sites in Cebu
5. There's nature everywhere
Manila and Davao has zoos that you can visit with kids. However, if you want a more natural way to introduce animals to your little ones, you can visit Palawan, Ilocos or Cebu.
There's also plenty of nature to enjoy just a few hours' drive away from major cities.
6. The tropical climate!
I've heard some parents worry about their kids' eczema – and said that the flare ups seem to subside with the tropical weather. Well, guess what, a trip to the Philippines might just be the best cure to that!
Plus, if you're one who lives in a colder climate, you would surely enjoy year-long summer in the country.
7. Lots of food choices
The Philippines is a mix of different cultures – Chinese, Spanish, American, and so many others! The country has now learned to cater to *most* dietary restrictions but one thing I can say: we have plenty of CHEAP supply of fruits and vegetables!
8. There are attractions made for kids!
Water attractions? Check!
Museums? Check!
Zoos? Check!
Playgrounds and parks? Check!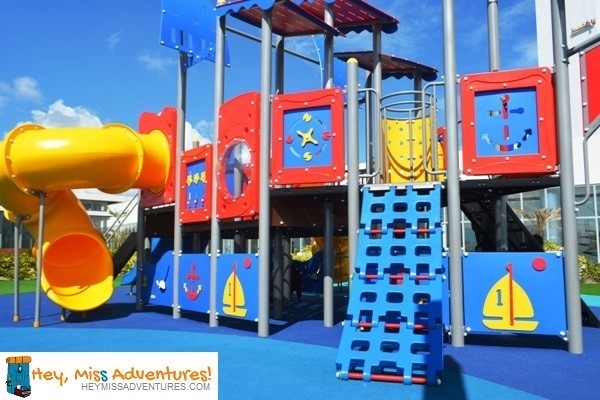 The major cities have specialized establishments made just to entertain kids so parents can shop or run their errands in peace. (Hahaha!)
If you happen to visit the city outskirts, you can always visit the plaza and have a great time letting the kids run around.
Read more: Incredible Experiences for Kids to Try in Cebu
9. The transportation is exciting
Currently, the country does not have strict regulations when it comes to kids in transportation (eg car seats, seat belts, etc) although a law might be passed soon.
You don't have to worry as much though because Philippine roads are not as huge as those in other countries so there isn't really a lot of space to drive in top speeds.
And, depending on where you are, there's always an interesting mode of transport to bring the kids around in. There are buses, jeepneys, tricycles, motorcycles, trisikads and many more.
10. It's cheap
As of writing, 1 Philippine Peso is equal to 53.75 US Dollars. That means if you bring $20k in the country, you'd already be a millionaire!
How far does that go?
Average salary in the country as of 2015 is US$400.
Minimum fare in a jeepney costs US$0.19.
An average meal costs around US$2 but you can get a filling one for less than US$1.
Most Airbnbs that can accommodate families cost $22 a night.
If you bring your littles and ride a jeepney, they basically ride for FREE as long as they sit on your lap.
11. It's a haven for shopping
Not surprising, considering how cheap it is. You can buy knock-offs or handmade and handicraft products, which are plenty here!
12. Everyone understands you
Filipinos speak Tagalog but English is one of our official languages, so you don't have to worry because everyone will understand you. Most Filipinos can also communicate in English (some are broken but still very much understandable). No need for sign languages!
What are you waiting for?
Go ahead and start planning your vacation to the Philippines!
Where should you go? We recommend visiting the most popular destinations for families: Palawan, Cebu, Bohol and Siargao! See you around!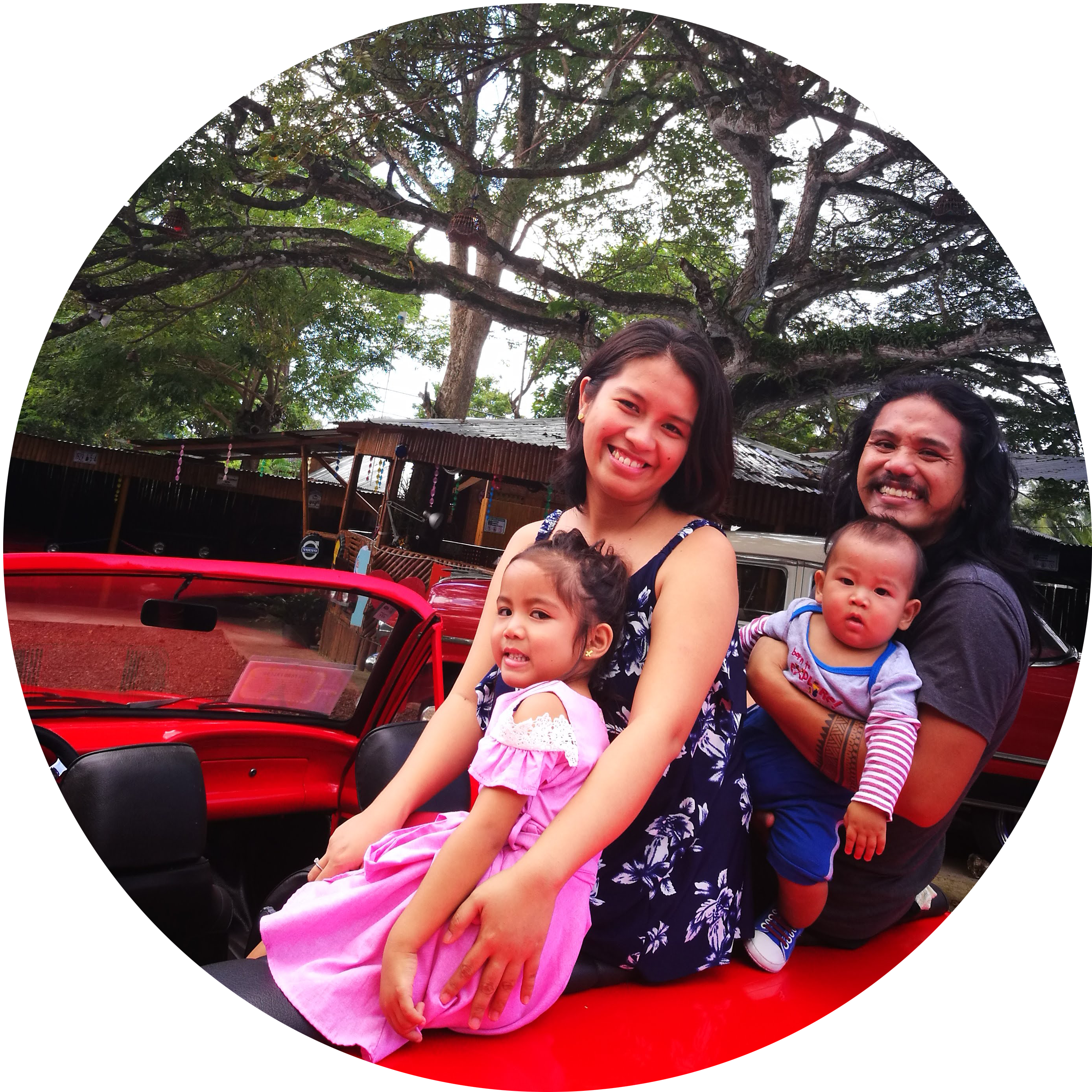 Oh, hello there!
Pam is an outdoors-loving millennial momma who loves to hike, trek and camp in the beaches and mountains with her partner and their kiddos. When not exploring the great outdoors, she works with bloggers, coaches and solopreneurs to free up their time so they can work on the things that they love and enjoy the most.