Beach Break: Sugar Beach, Bantayan, Cebu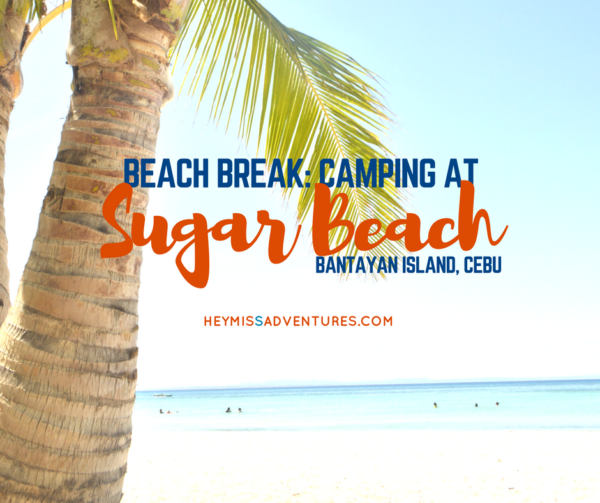 We love the beaches as much as we love the mountains.
While I'm not exactly a huge fan of that sticky feeling after a dip on the beach and the hot sun, all that disappears when there is wind blowing on my face. Haha. I'd actually prefer the beach more than the mountains because it doesn't have tiring ascents and there is always access to water!
Here is our fun overnight adventure at Sugar Beach in Bantayan Island where I invited a few young(ish) officemates to join us. Obviously, I don't have a lot of female friends but somehow having these young men (plus one lady and her boyfie) around made me feel so much more like a mom. Thank you all for joining us – til the next adventure, you guys!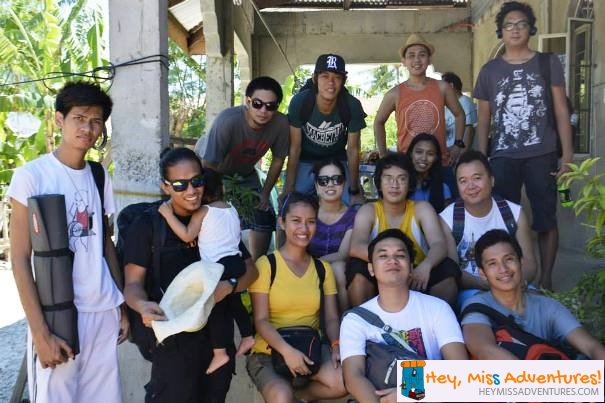 Getting to Bantayan Island from Cebu City
Our trip actually started off in San Remigio, where we held our company outing the day before. Hagnaya in San Remigio is also the jump-off point to Bantayan Island. It will take about 4 to 5 hours to get to San Remigio from Cebu City and the trip from Hagnaya to Sta. Fe in Bantayan Island should take about an hour or so.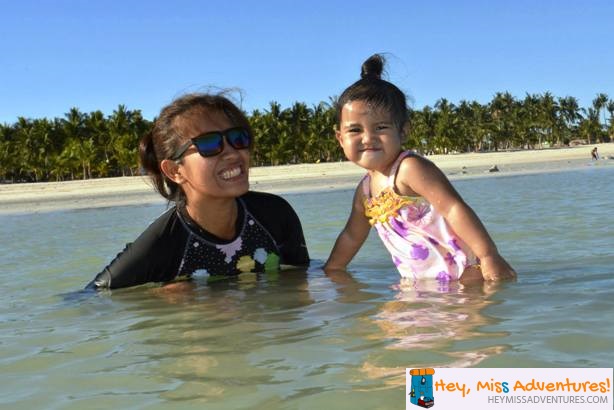 Going to Sugar Beach from the Sta. Fe port is a no-brainer and there are often a lot of tricycle drivers who will approach you as soon as you step off the barge. We immediately took two tricycles since it was too darn hot to wait until we actually get out of the port area.
Unfortunately, we had really bad haggling skills – my friend who went there about two weeks earlier were able to negotiate a 15 per head fare to Sugar Beach but we got ours at 20 per head.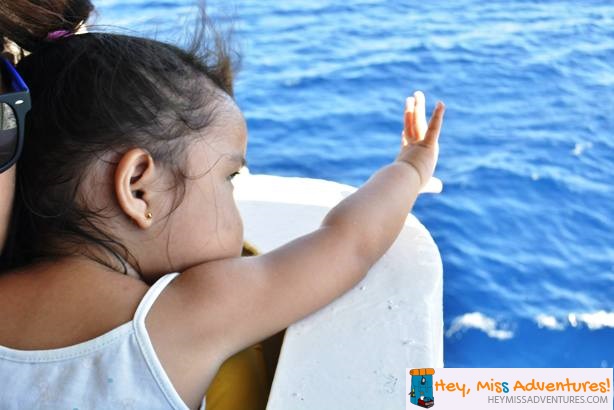 Exploring and Camping at Sugar Beach, Bantayan
A good traveler has no fixed plans, and is not intent on arriving. ~Lao Tzu
One of the things I love most about our short trip to Sugar Beach in Bantayan was that we had no plans! Okay, maybe we did but it was simple: laze around the beach for our entire stay.
Now, lazing around is not exactly possible when you have a toddler in tow – after paying off the fees and setting up our tents (while the boys immediately went to lying on our sleeping bags), we changed into our swimming attire and took a dip. It didn't matter that the afternoon sun was still hot and the sea was verrrrry far away.
During low tide, Sugar Beach looked very much like Santiago Beach in Camotes Island.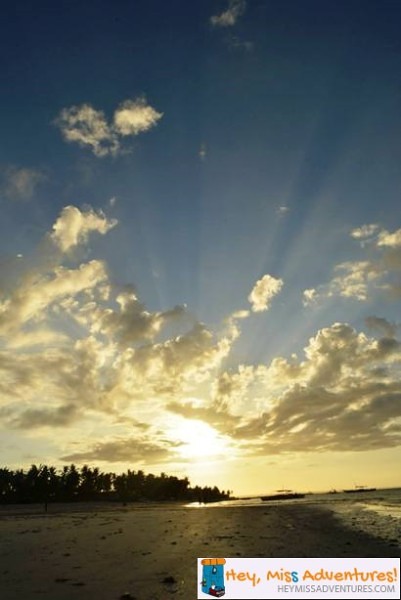 While we did bring a camping stove (affiliate) and a mess kit (affiliate) but decided to buy cooked food anyway. There are plenty of stores just outside the beach so you won't have any problem looking for food. The public market is also a five-minute drive away in case you decide on cooking your own food.
The prices of the food were just reasonable, almost like buying food from the city but with bigger servings. We ate at the same store (exactly outside the beach resort gates) for dinner and brunch.
The next day, we took it slow and was amazed at how early we woke up and how early it still was (even after what seemed like hourssss) – we had been awake for some time and comparing it to work hours, the day has not even started yet.
I totally envied the boys who woke up to simple sleep again (they just had to change locations to get under the shade) and the chance to be away from computers and gadgets and lines of codes was a refreshing change, even just for a day.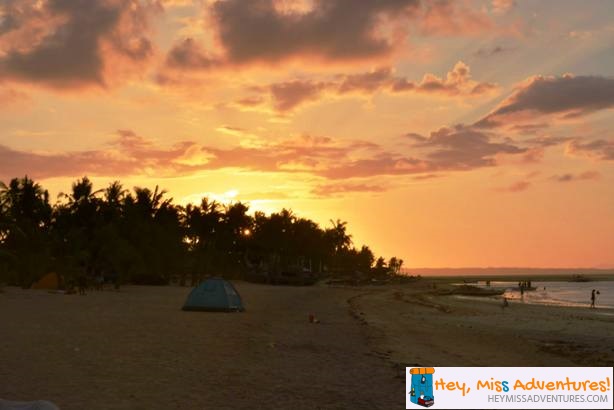 We took off by around 11AM and got back to Hagnaya a little after noon. It was the town fiesta so while we were not in such hurry, we were worried about finding a bus. Thankfully, we did get on board the second bus that arrived and although it was a non-airconditioned one, we just had to take it or we might not get to the city on time!
We got home at around 5PM, exhausted from the bus ride but feeling mentally refreshed anyway.
 RELATED READS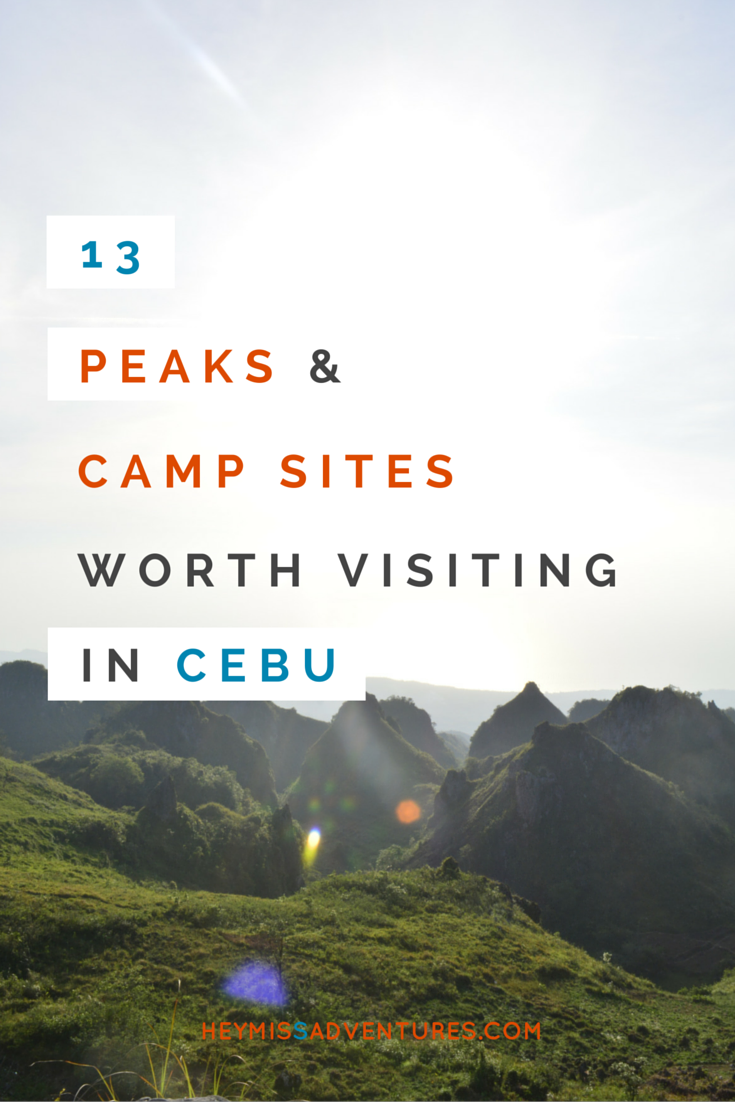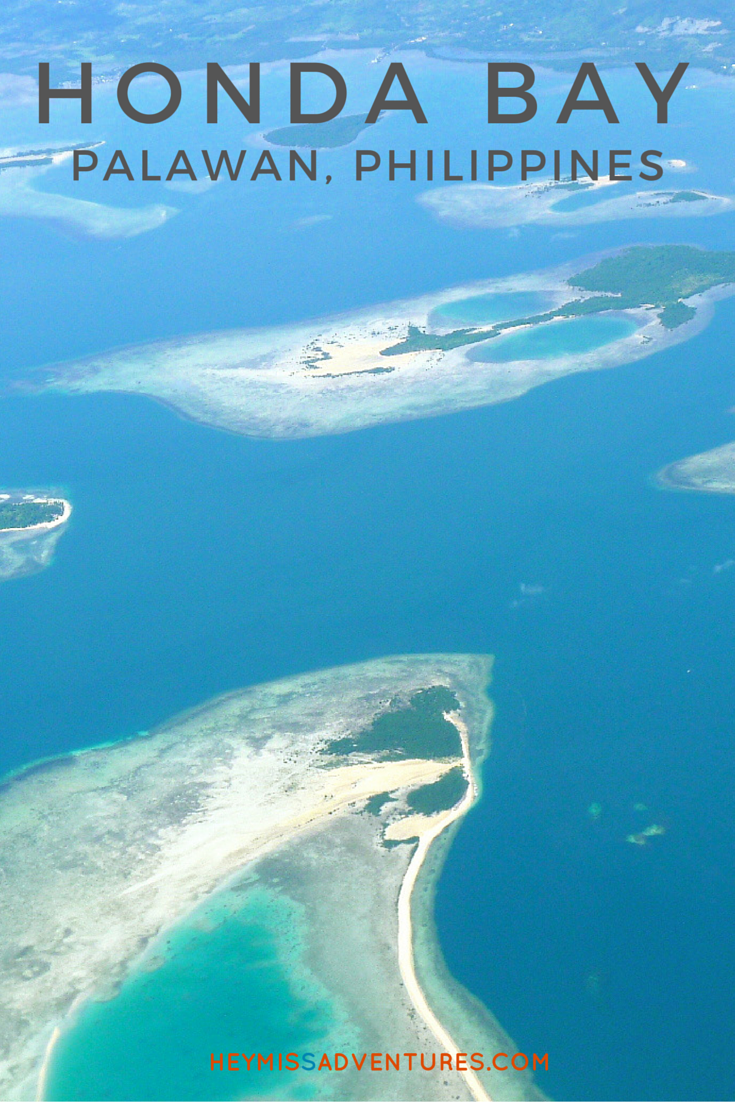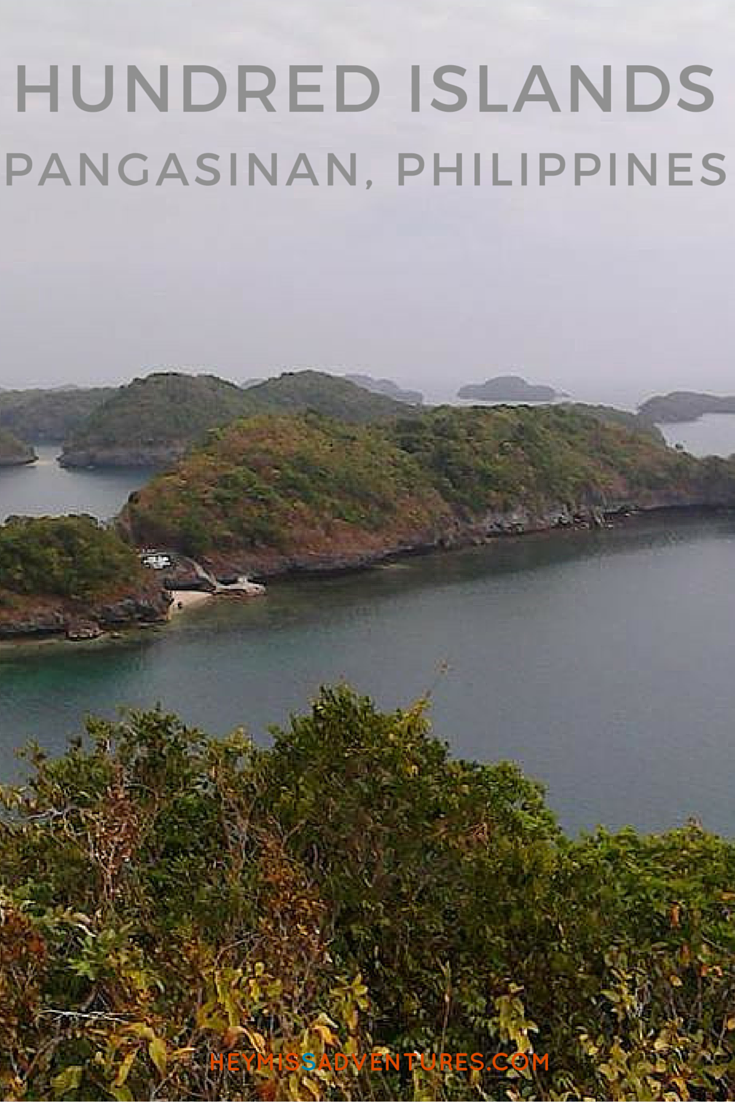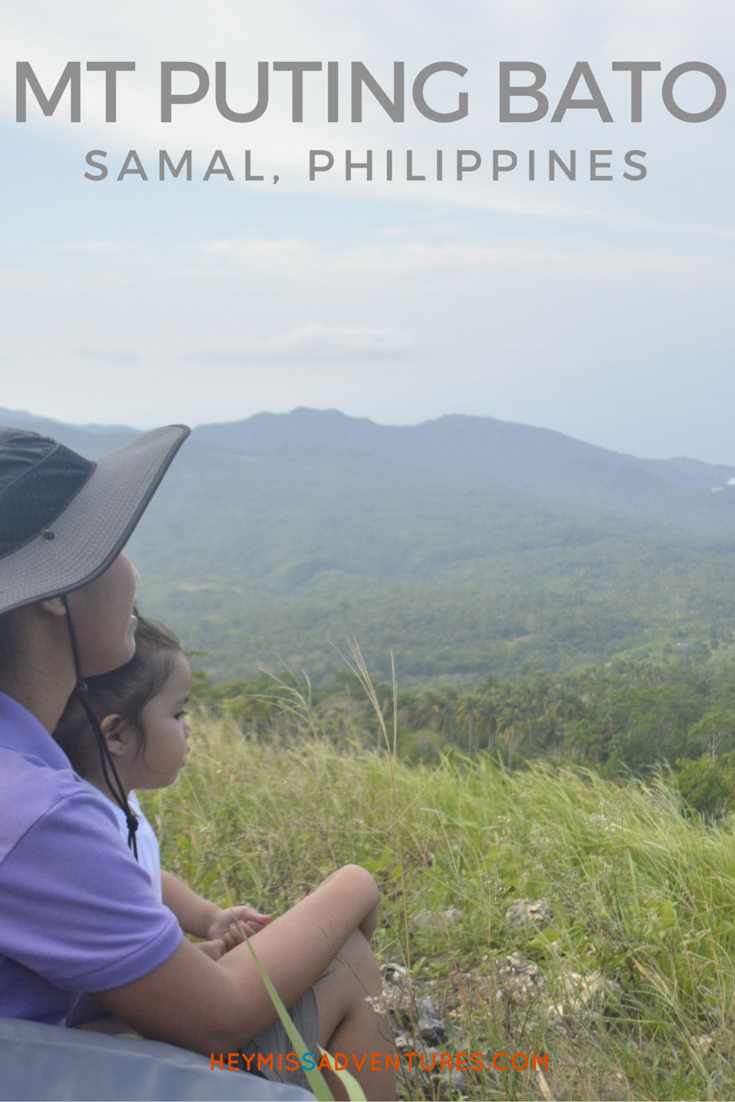 Tips for Camping at Sugar Beach, Bantayan Island
Bring a sleeping bag/mat for sleeping by the shore, under the stars. When we went there, it was extremely humid and the sea breeze would not get inside the tent so we had to choose to get out and lie on our sleeping bags.
Slather lots of sunblock and bring lots of extra clothes for swimming.
Bathroom/shower area is not exactly at its best but its usable – just prepare yourself. 🙂
Sugar Beach Camping Expenses Summary
Cebu City to Hagnaya (San Remigio) – ~PHP200/head
Hagnaya to Sta. Fe, Bantayan – PHP170/head; (children, 50% off), PHP10/head terminal fee
Motorcycle ride from pier to Sugar Beach – PHP20 per head
Sugar Beach entrance fee – PHP35/head
Tent rentals – PHP200 per tent OR
Tent space fee – PHP100 per tent (if you brought tents along)
Have you been to Sugar Beach? Do share your fun experiences!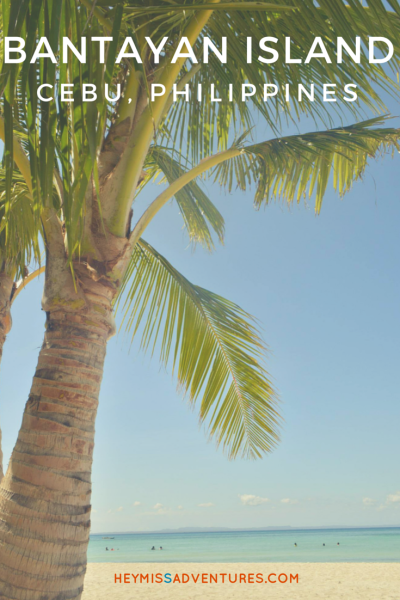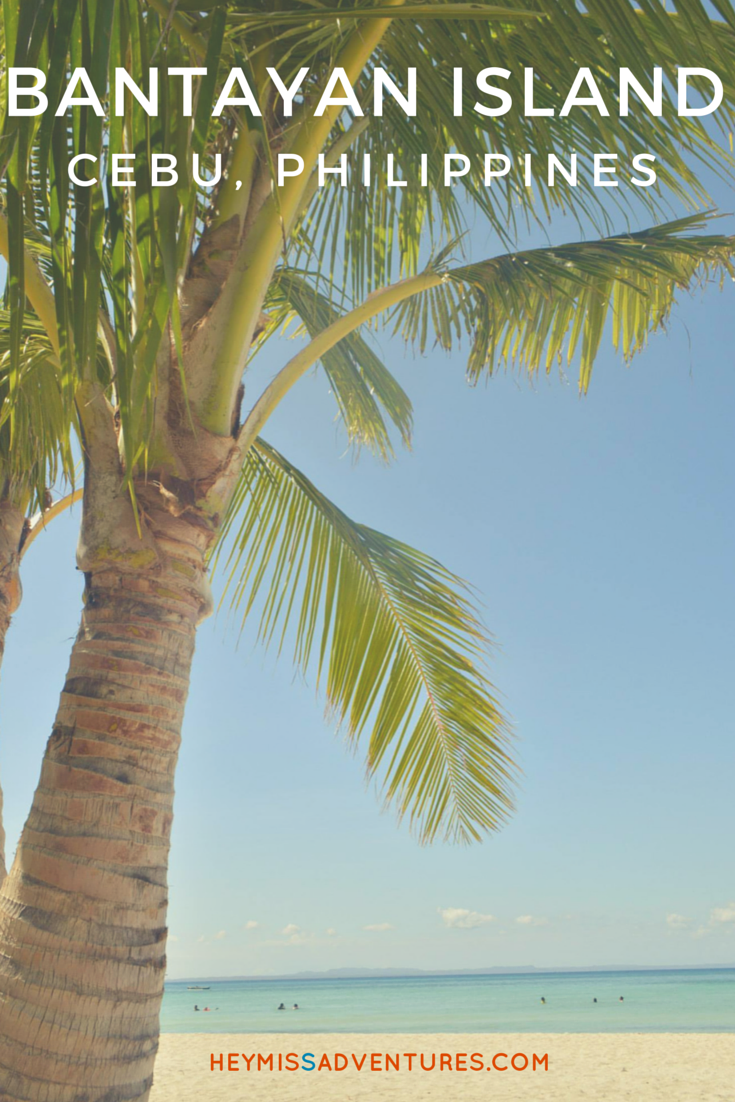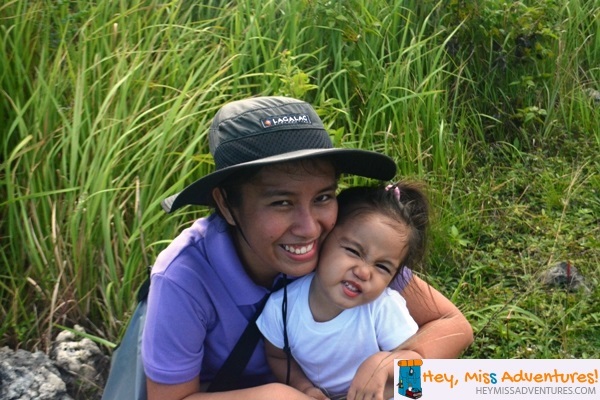 Pam
is an outdoors-loving millennial momma who loves to hike, trek and camp in the beaches and mountains with her partner and their 3-year-old daughter. When not exploring the great outdoors, she moonlights as a freelance writer specializing in the travel, parenting, personal finance and digital marketing niches. You can also follow her via social media: Facebook, Twitter, Instagram and Pinterest!