6 Awesome Places Around Cebu for Some (Outdoor) Family Fun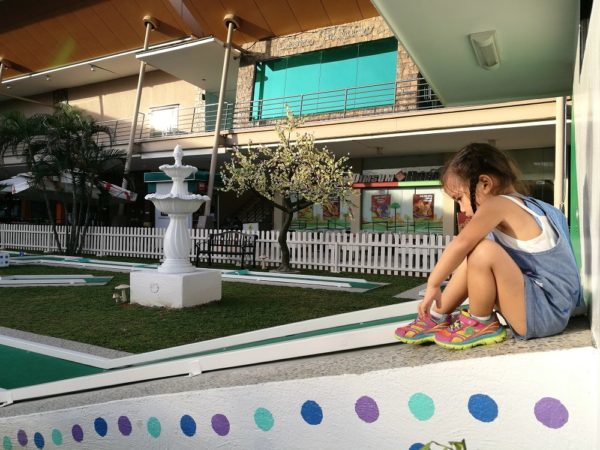 A lot has changed for our little family in the past two years. But, even though our travel plans are on hold for the next few months (we are quite sure it won't last until the next year), it does not mean that going out of the house will be completely restricted. We may be introverts and we may work from home but it doesn't mean being stuck within the four walls does not get boring for us.
We can't go anywhere far just yet so we're trying to set our sights within the city (although the partner hates it). It's a good thing there are still awesome family-friendly (and barkada-friendly) places that you can go to around Cebu.
Ready?
1. Harvig's Mini Golf Fun Park
Since we live in Mandaue City, it's obvious that the Parkmall is our go-to place for nearly anything and everything (banks, books, groceries and entertainment!). And, they are home to the one and only mini golf course in Cebu (not sure if also in the entire Philippines) which we got to try.
We definitely had a lot of fun playing at Harvig's Mini Golf Fun Park and it seemed that our toddler did, too. It can get a little hot playing out here though so be sure to drop by sometime during late afternoon or early evening when it's no longer scorching hot. Still, don't forget to put some sunblock on!
2. Extreme Aeropark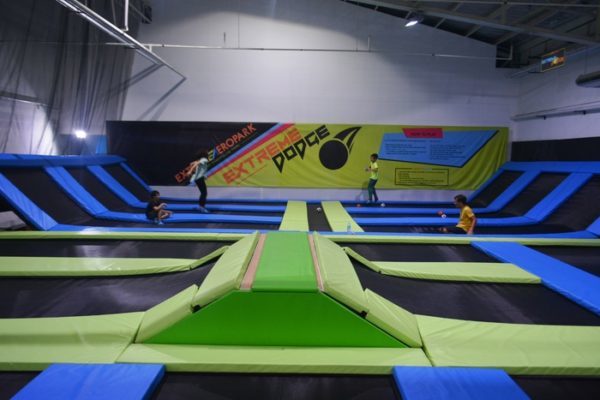 Our toddler was a little sad about coming here because she wasn't allowed to play inside. Ever since that encounter, she would tell us that she's already excited for her 6th birthday since she will be holding her party there.
No matter, adventurous people of all ages (except those below 6, obviously) will have a lot of fun playing here. Adults can even turn this place into a workout place of some sort. I am quite sure you will lose a lot of calories just after an hour of jumping; the foam pit is hard enough to get out of! Don't worry, too, because Extreme Aeropark has a shower room where you can change after sweating it all out.
3. SM Seaside City Playground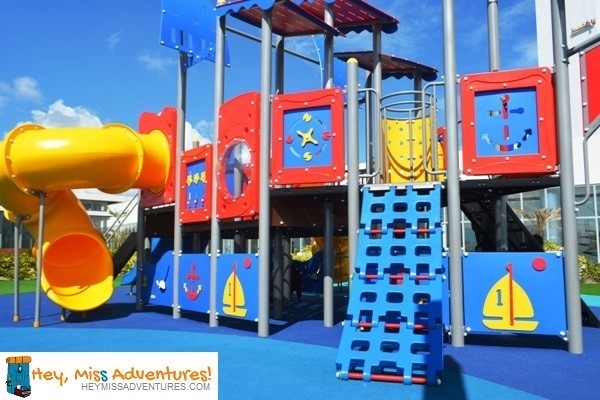 It's quite rare for us to go to SM Seaside City mostly because of its distance but from Parkmall, it's just one comfortable ride going there so I don't really mind as much as I normally would. The partner and our little one often make their way to the playground, which now has a small water park of some sort where kids can play to their hearts' content. Don't forget to bring sunblock and extra clothes with you!
4. Vault Board Game Cafe
If all those physical activities have worn you out, it's time for some brain games. Well, okay, we can't really play a lot of those strategy games with our 4-year-old just yet but Vault Board Game Cafe does have a few selections of dexterity games such as the one above. It can get a bit noisy (which is okay) but it certainly is a lot of fun. Or you can tag along your friends and unwind here, too!
5. Cafe Namoo
If we want to have a slightly quiet place for work and relaxation in Mandaue City, Cafe Namoo is usually our go-to place. I love the place in that it makes me feel so much at home plus our daughter can choose to play, write, draw, color or even sleep without disturbing other people. You probably didn't know but they also have a few classic board games such as Snake and Scrabble as well as a few puzzles for the little ones.
6. Second Mactan-Mandaue Bridge
We have this thing for FREE places because we're quite stingy and do not have a lot of wiggle room in our budget. Haha! So, the closest place we can get to for fun and relaxation? The Mactan-Mandaue Bridge! It's unfortunately extremely polluted here and I hate that motorcycles and bikes use up the sidewalk but it does provide a huge place for our little one to run around.
We often go to the other side of the bridge for exercise or inside the park in the Mandaue side but it's currently under renovation. We suggest doing your light exercise here very early in the morning or early evening when it doesn't look too polluted.
Our list isn't much but these are definitely great places to start if you want to look for a place around Cebu that will provide fun and entertainment for everyone in the family, without having to spend a fortune!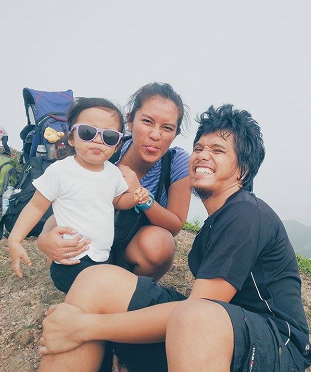 Pam is an outdoors-loving millennial momma who loves to hike, trek and camp in the beaches and mountains with her partner and their 3-year-old daughter. When not exploring the great outdoors, she moonlights as a freelance writer specializing in the travel, parenting, personal finance and digital marketing niches. You can also follow her via social media: Facebook, Twitter, Instagram and Pinterest!