Unlimited Chicken and Shrimps at Papart's Diner and Cafe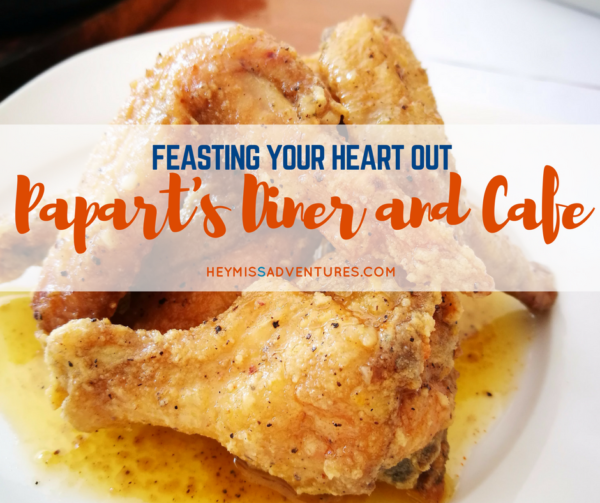 When it comes to food, Cebu seems to have it all. But, what we can probably brag about the most is the numerous unlimited food options that many restaurants now offer (rice, chicken, shrimp). And, guess what, there's another one in the list!
A few HIBsters (High Intensity Bloggers) and I were very privileged to be invited to have a sumptuous lunch at Papart's Diner and Cafe.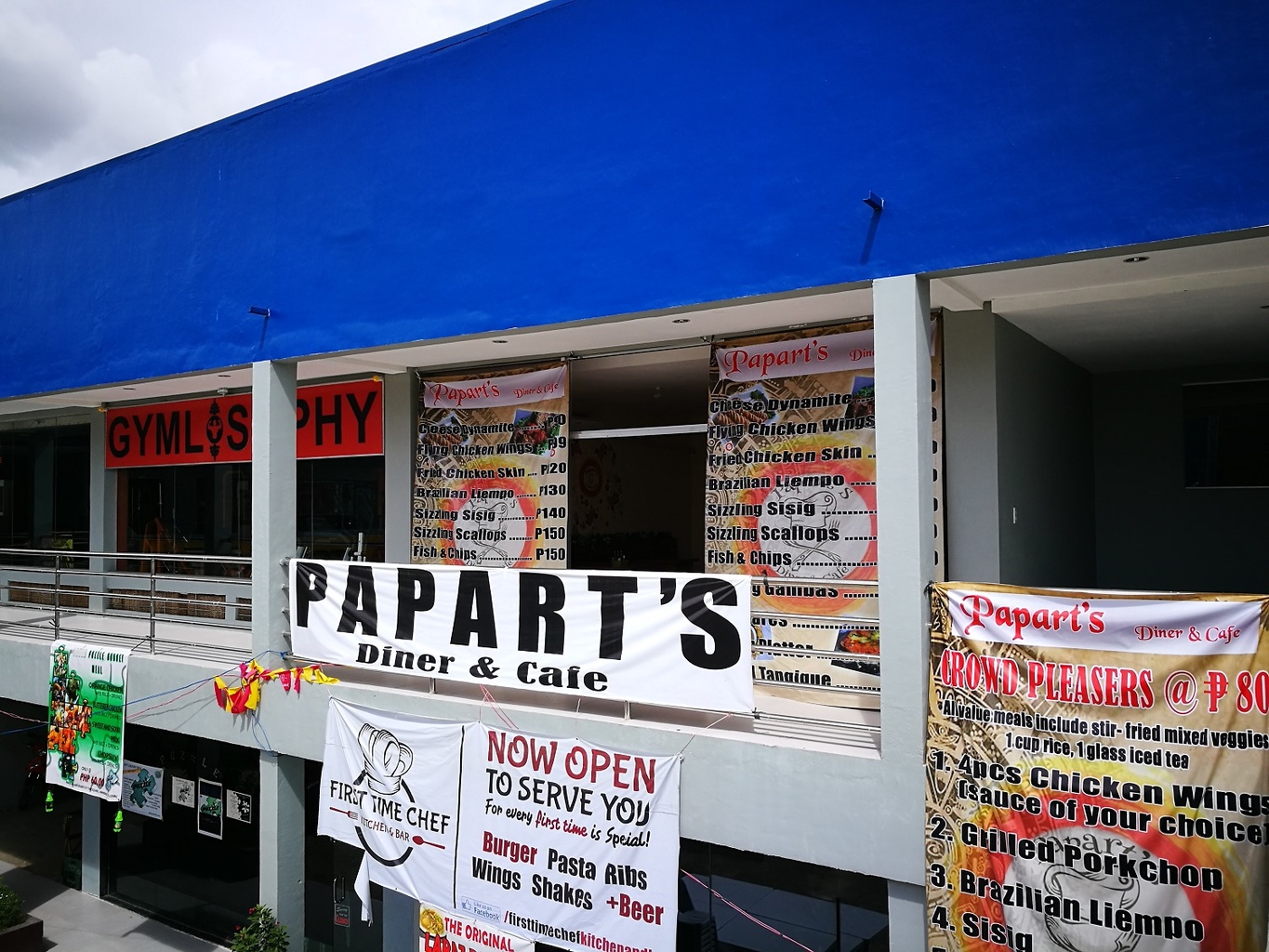 Papart's holds a special place in our heart because my brother got a franchise with them last year. Unfortunately, our place was not the most strategic of all so we had to close it down after a very short stint.
When we talked to the owners, we found out that their new diner and cafe was a sort-of forced rebranding. The tuslob buwa setup is not allowed in commercial establishments so the owners had to come up with something else while they entered a contract.
Tere, the chef of the restaurant, specializes in fusion flavors so don't be surprised if the menu is a mixture of many different influences. We loved her flavors from the tuslob buwa (tuna-carbonara, teriyaki, aside from the classic one) so we expected nothing but the best this time around — and she certainly did not disappoint.
Also read: Get Wasted but Full with Unlimited Dining at Wasted Chef
First on our table was the Grilled Tangigue (₱220) which smelled really good — and tasted just as good. We could not wait to start with our lunch.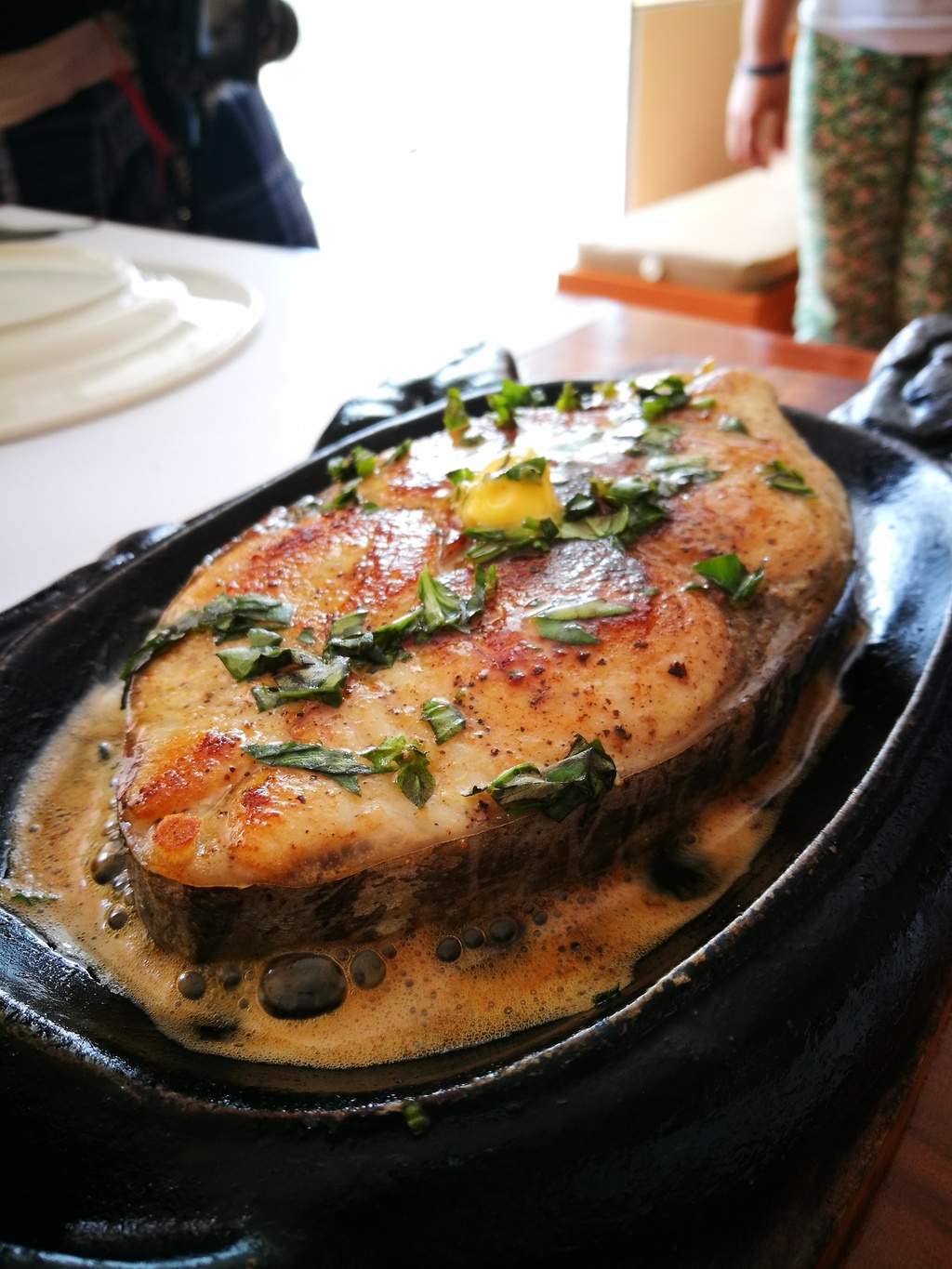 Grilled Tangigue (₱220)
The appetizer, the Cheese Dynamite (₱90) came late but, regardless, we enjoyed it a lot. I haven't tried cheese dynamites before because the actual chilis in them look really intimidating. Yum yum!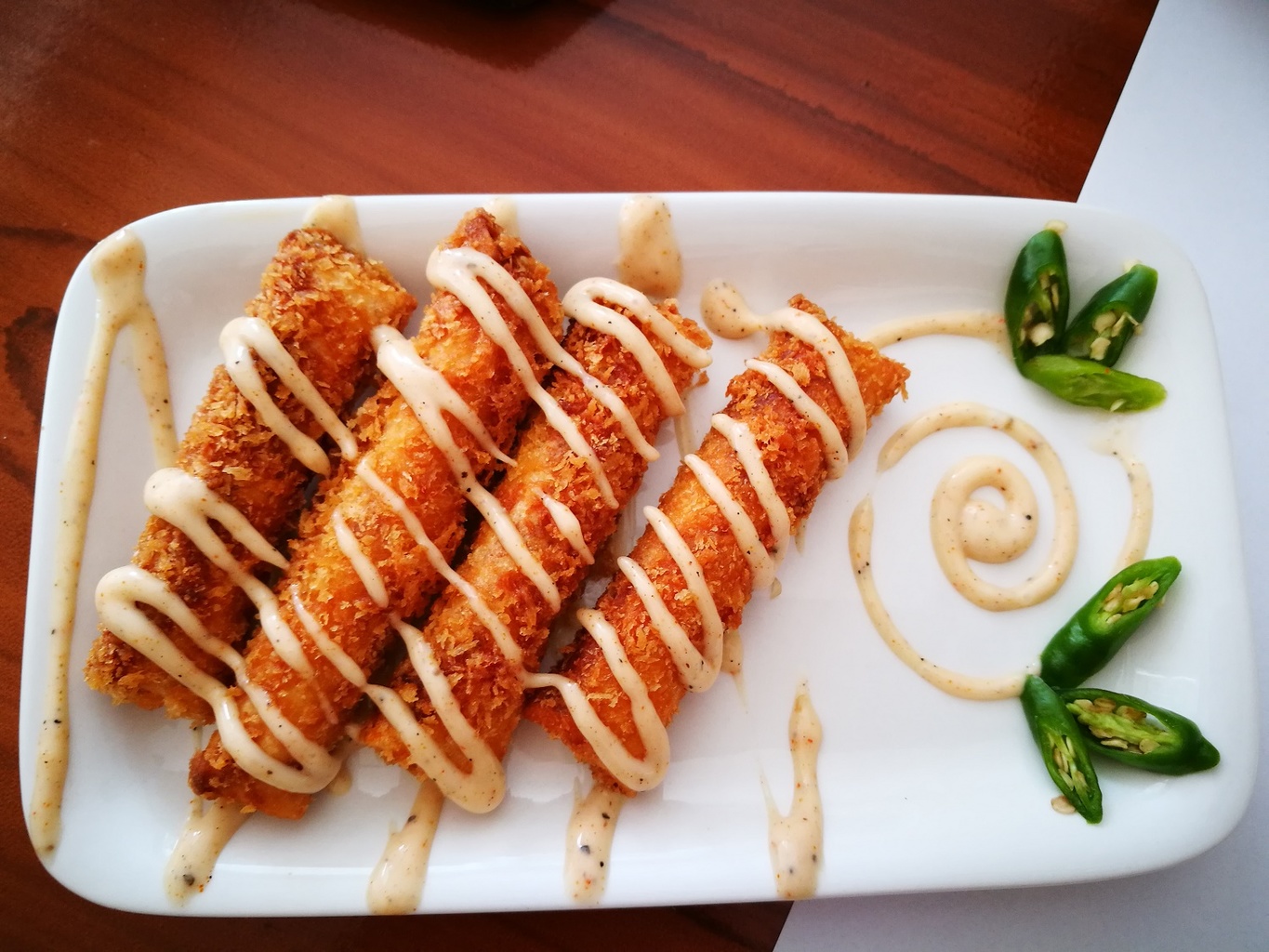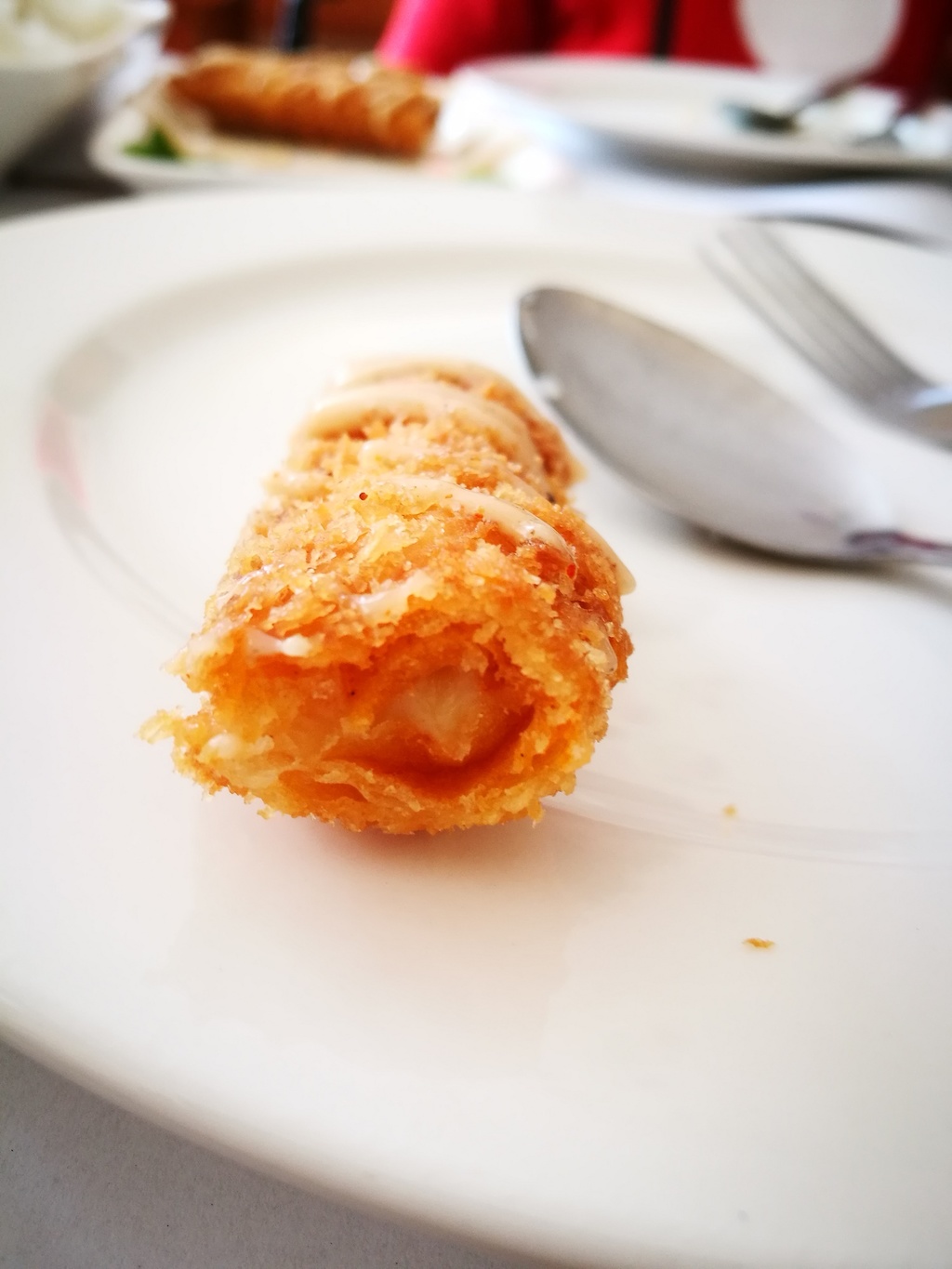 It wasn't that spicy but you can request to have it spicier than they usually serve.
Calamares (₱180) is one of my favorites and I super loooooooove the vinegar dip it came with. Super spicy but it leaves your mouth right away!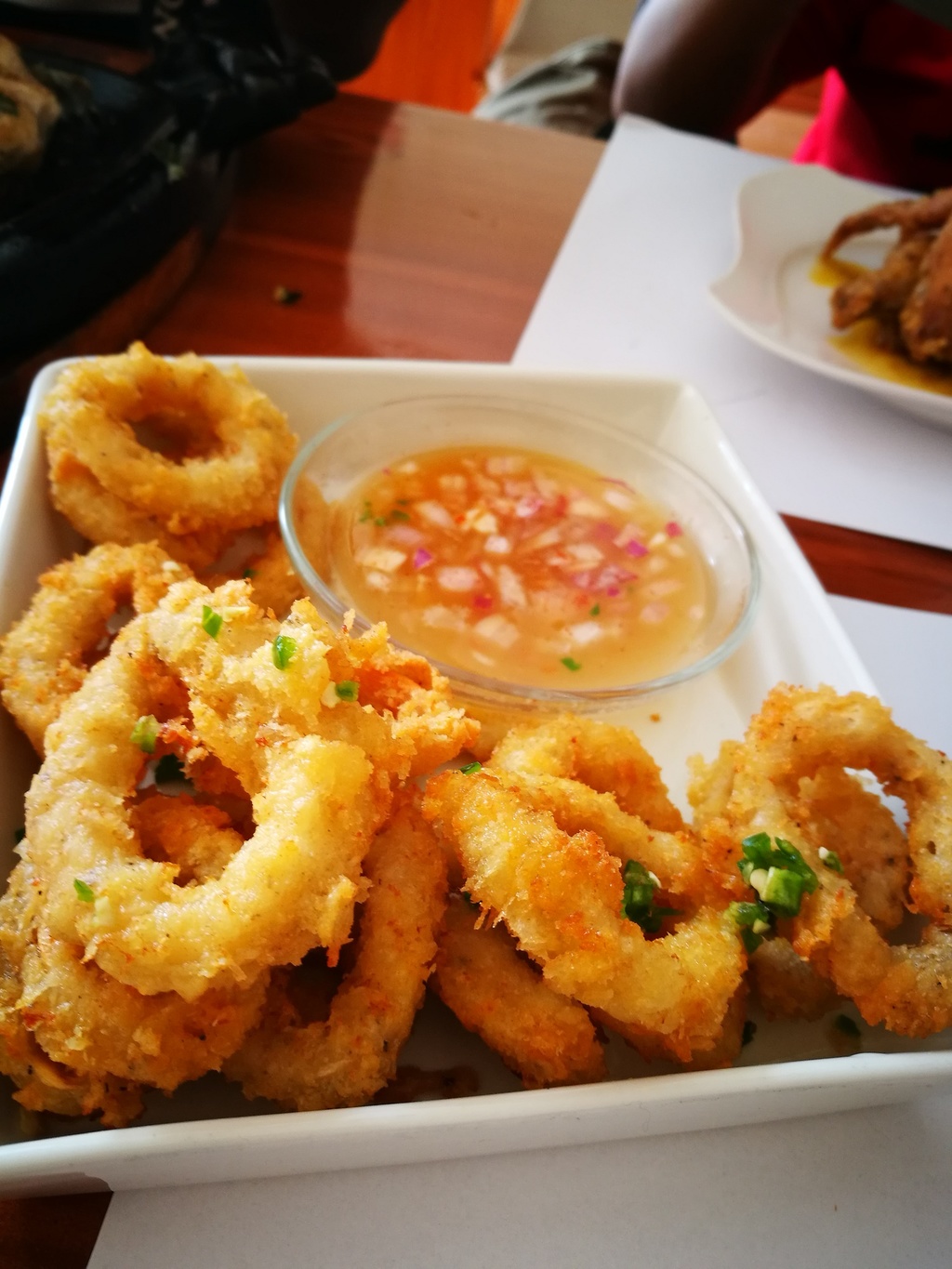 The specialty of the house the chicken wings, which when bought unlimited comes in six flavors: Calamansi Garlic Butter, Coco Curry, Hot Arcadia, Mexican Barbecue, Sour Cream and Honey Soy Garlic.
Also read: Get Caught in the Love Spell at Gayuma ni Maria Cebu
Their unlimited chicken comes with unlimited rice and iced tea and costs only ₱198 per person!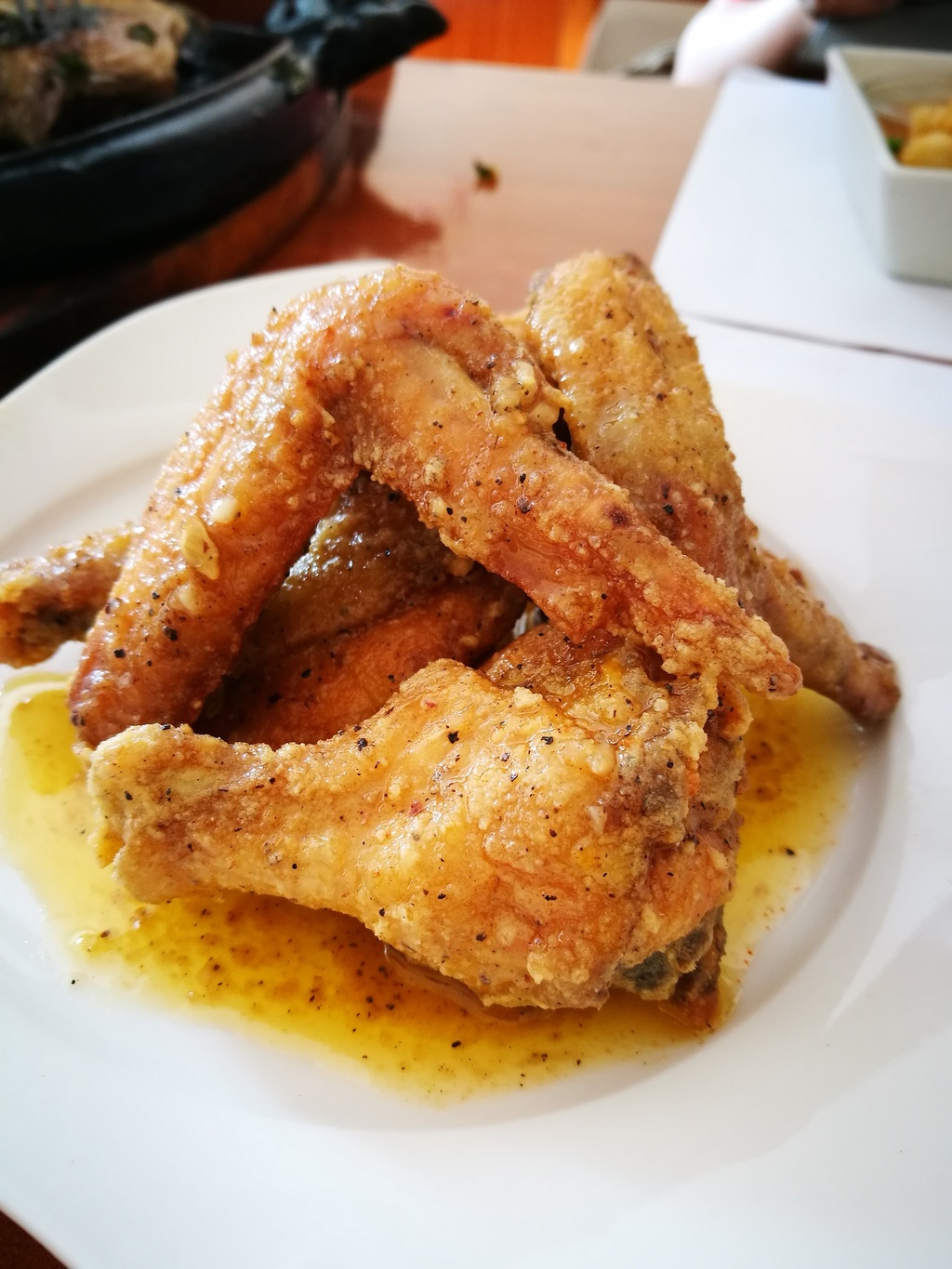 Calamansi Garlic Butter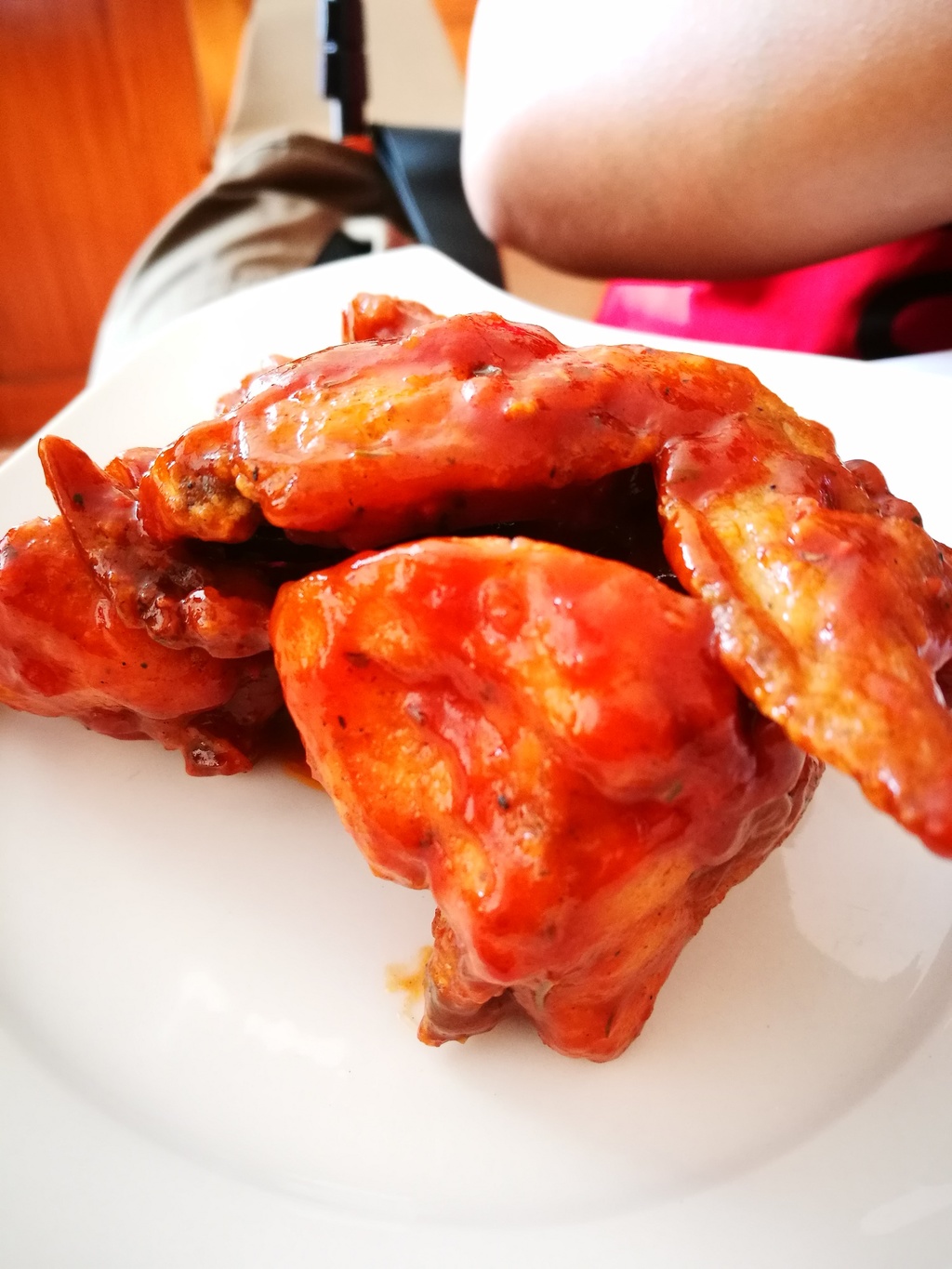 Hot Arcadia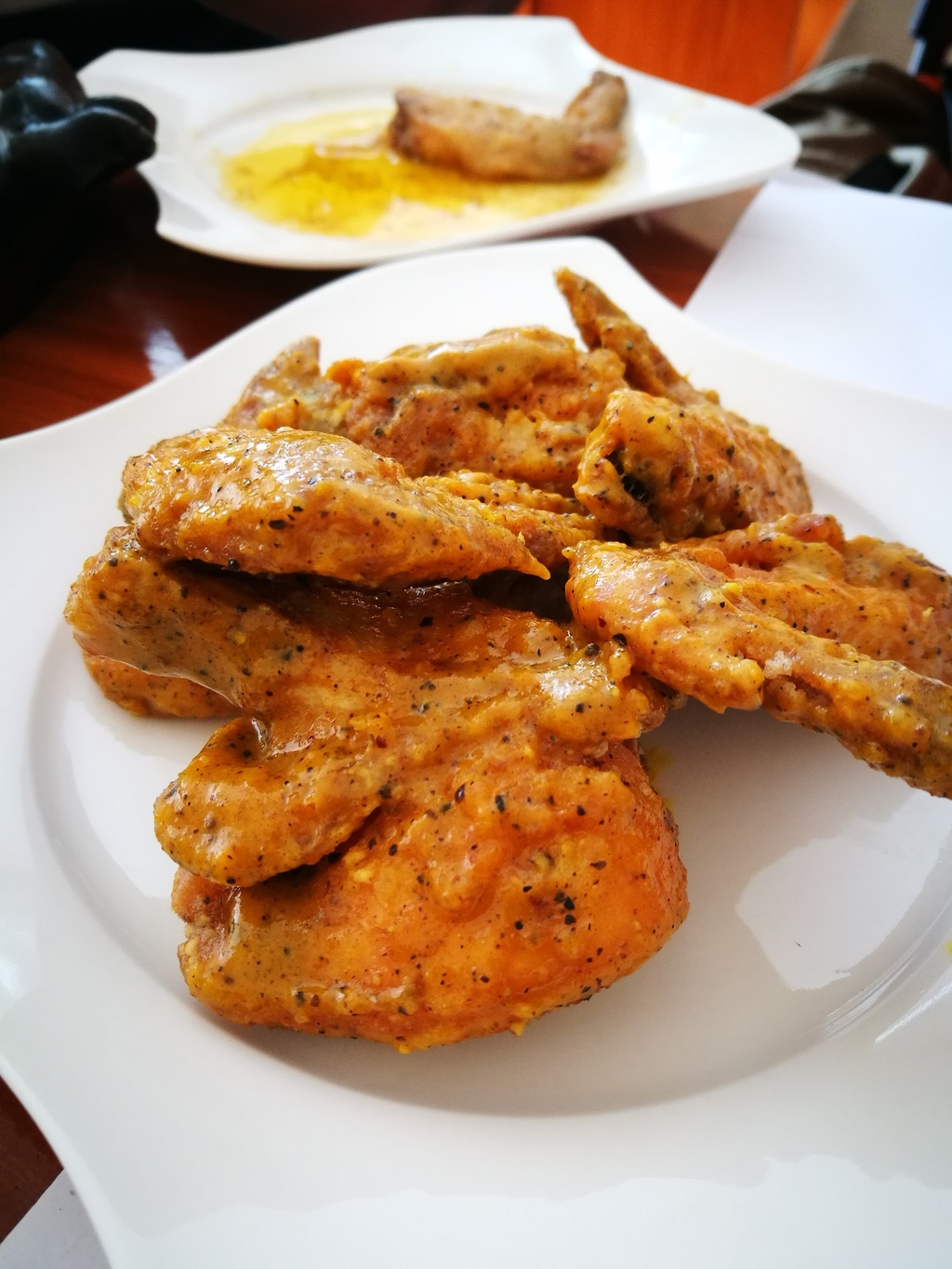 Coco Curry
The unlimited chicken is obviously best shared with a group. However, if you are #foreveralone and can't bring anyone with you, it's possible to get solo meals with them.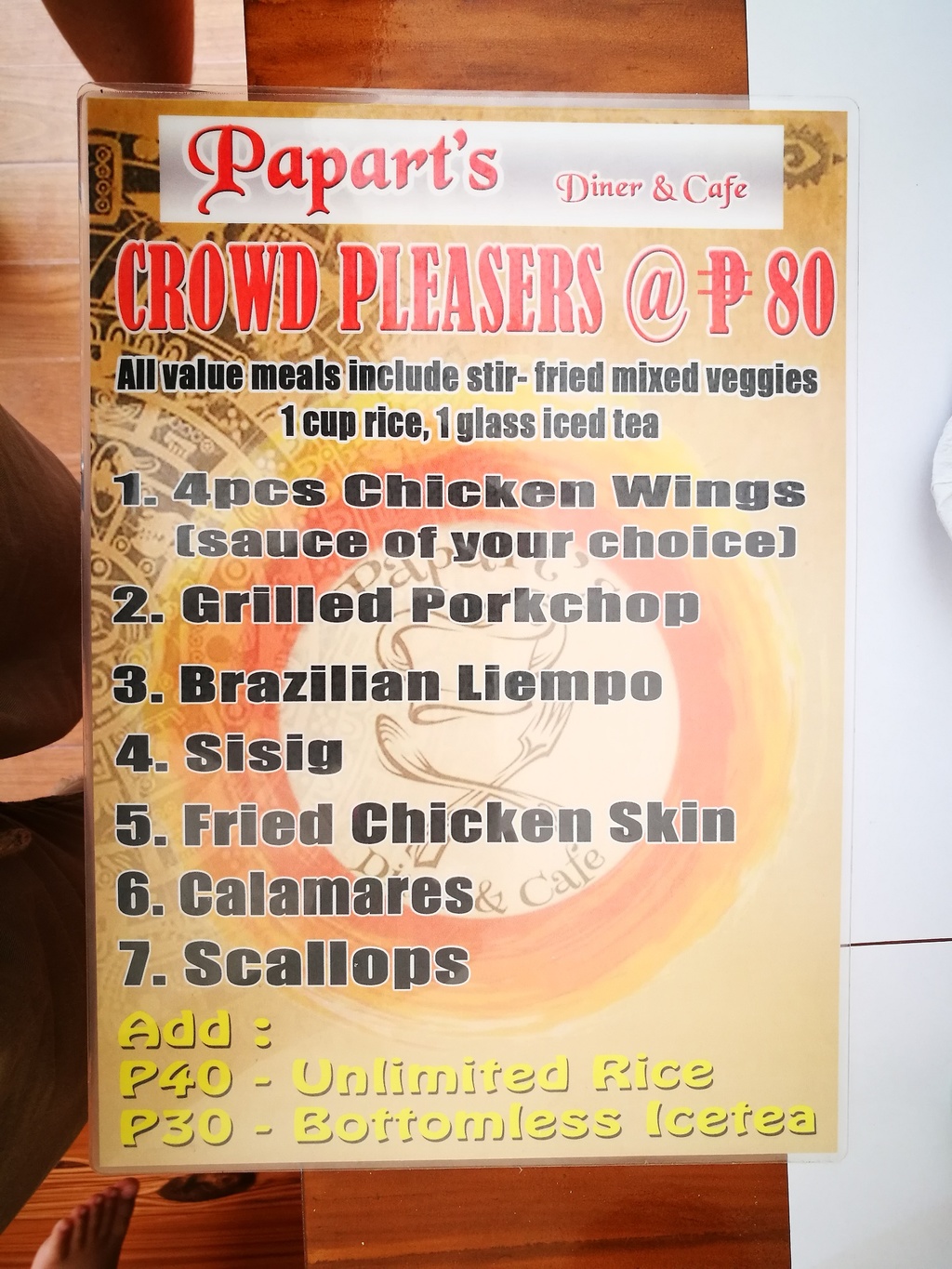 Pretty affordable, huh?
Other dishes you should try include: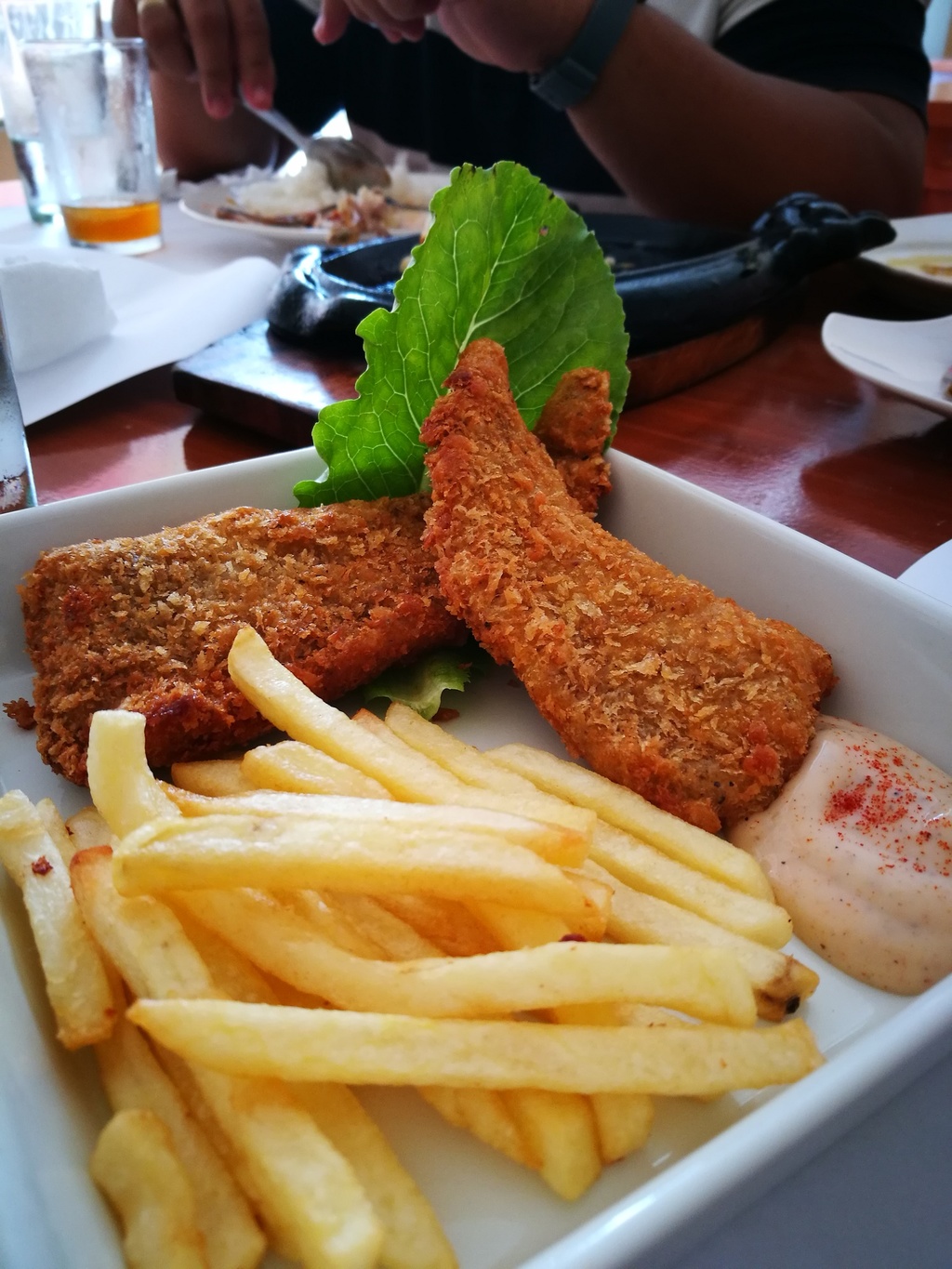 Fish and Chips (₱150)
I remembered serving this one during the tuslob buwa days…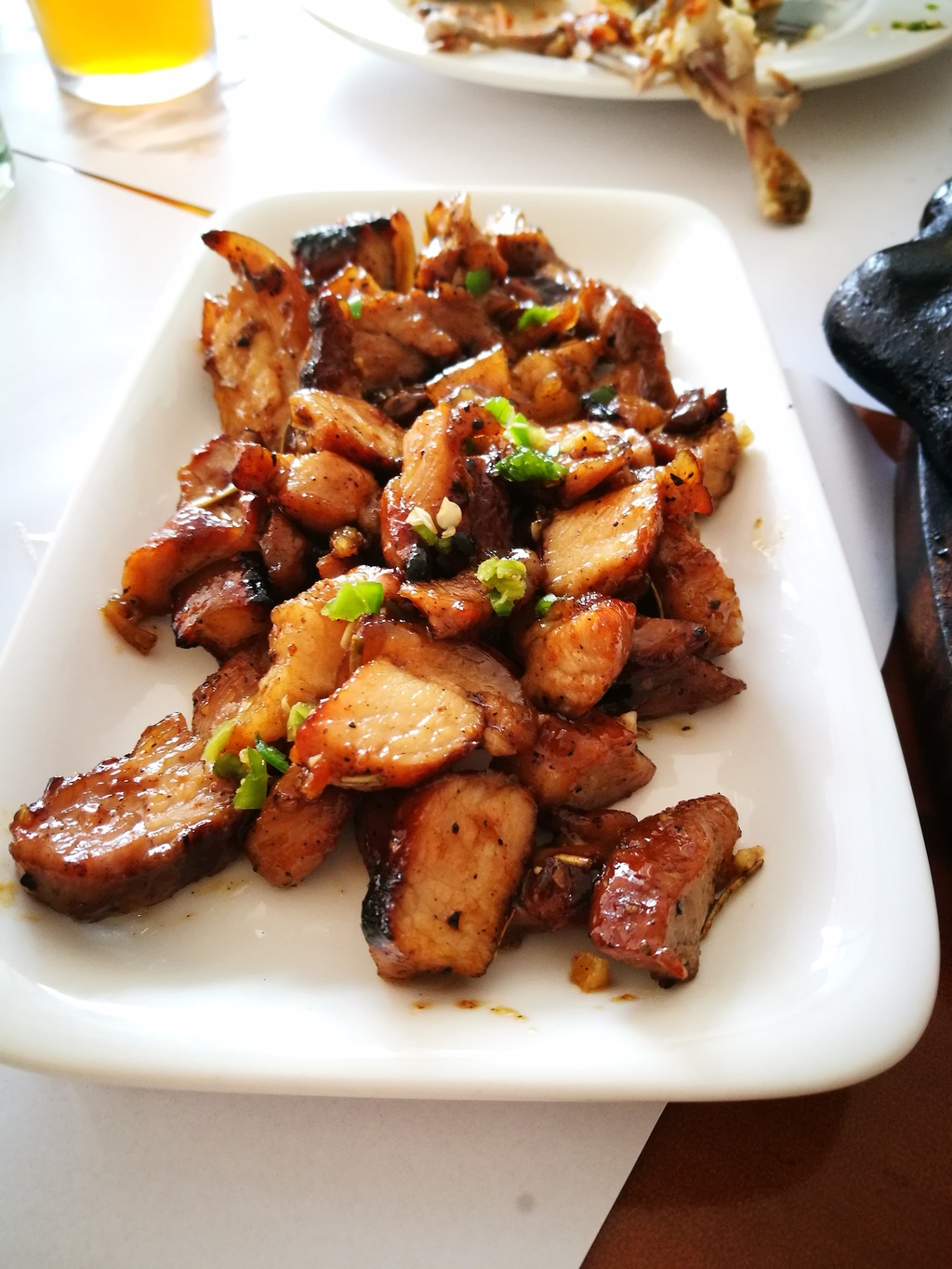 Brazilian Liempo (₱130)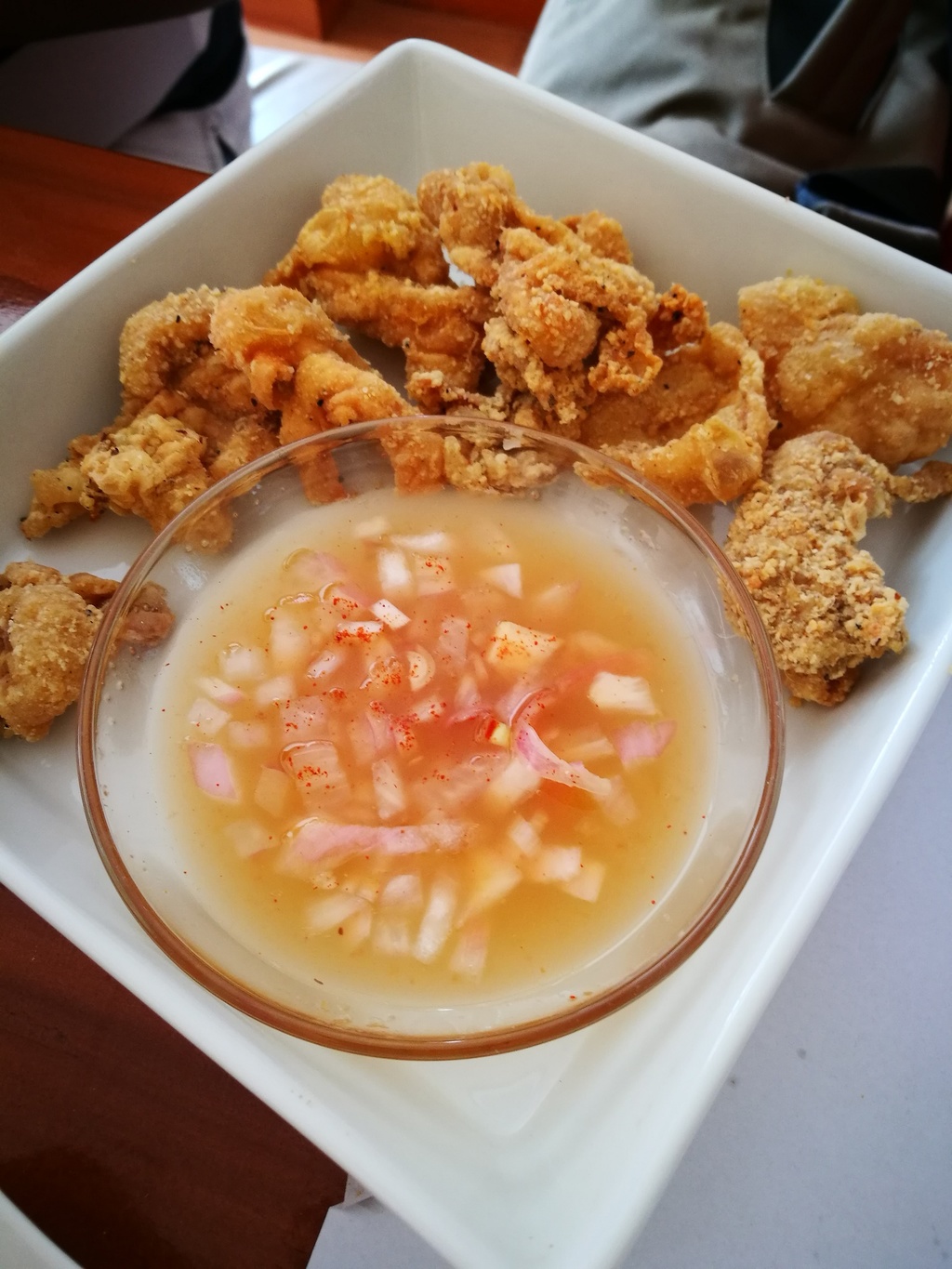 Fried Chicken Skin (₱120)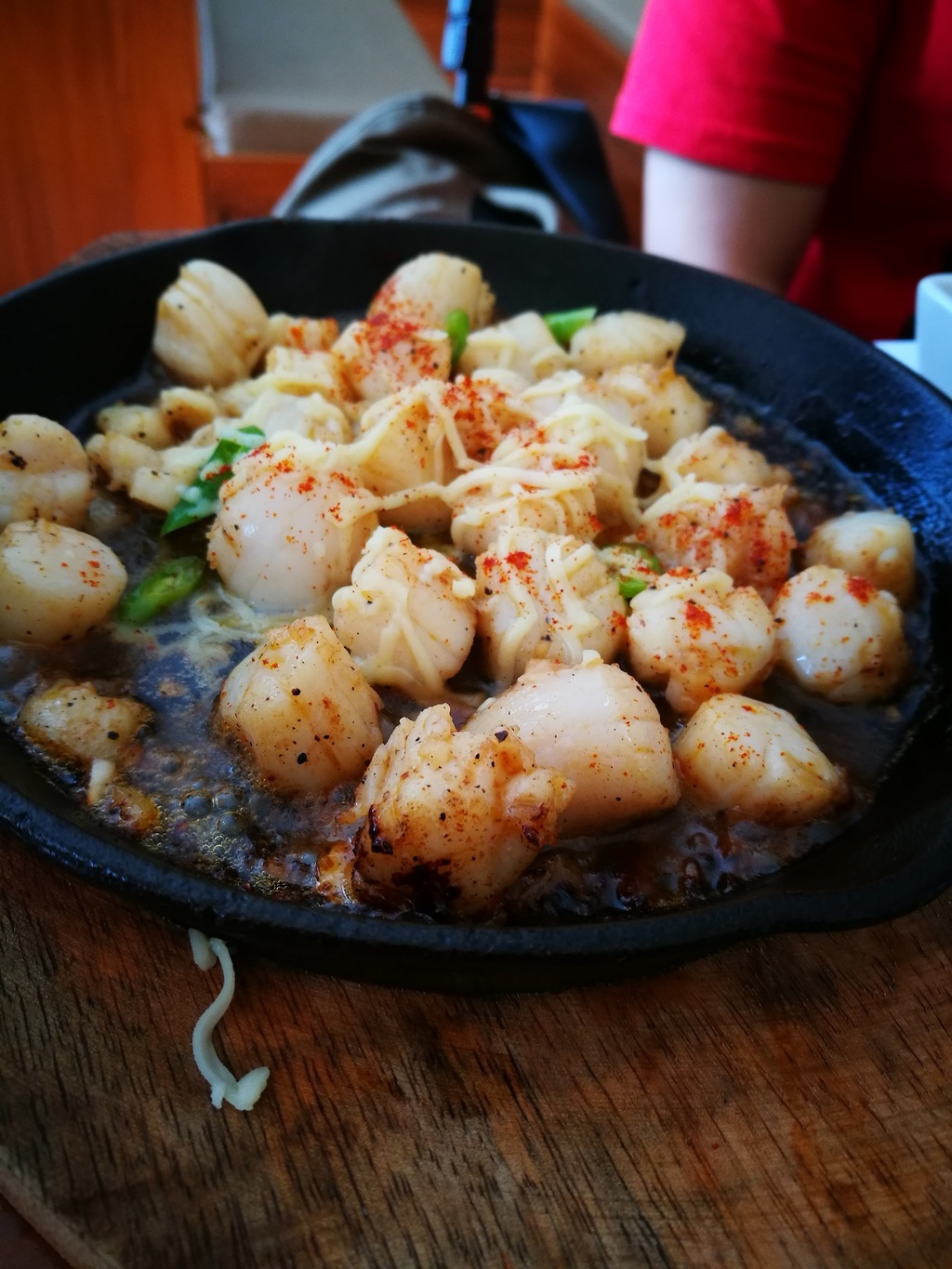 Sizzling Scallops (₱150)
If you want even MORE TO EAT, they also offer unlimited shrimps along with the chicken, rice and iced tea package. It costs ₱398 and is offered in the same sauces.
Now that you've had your fill…well, take that back because there's still dessert. Papart's Diner and Cafe supports local so there ingredients are mostly Philippine products, except for their Nutella shakes and desserts.
Also read: St. Mark Hotels' Sumptuous Crispy Pata Buffet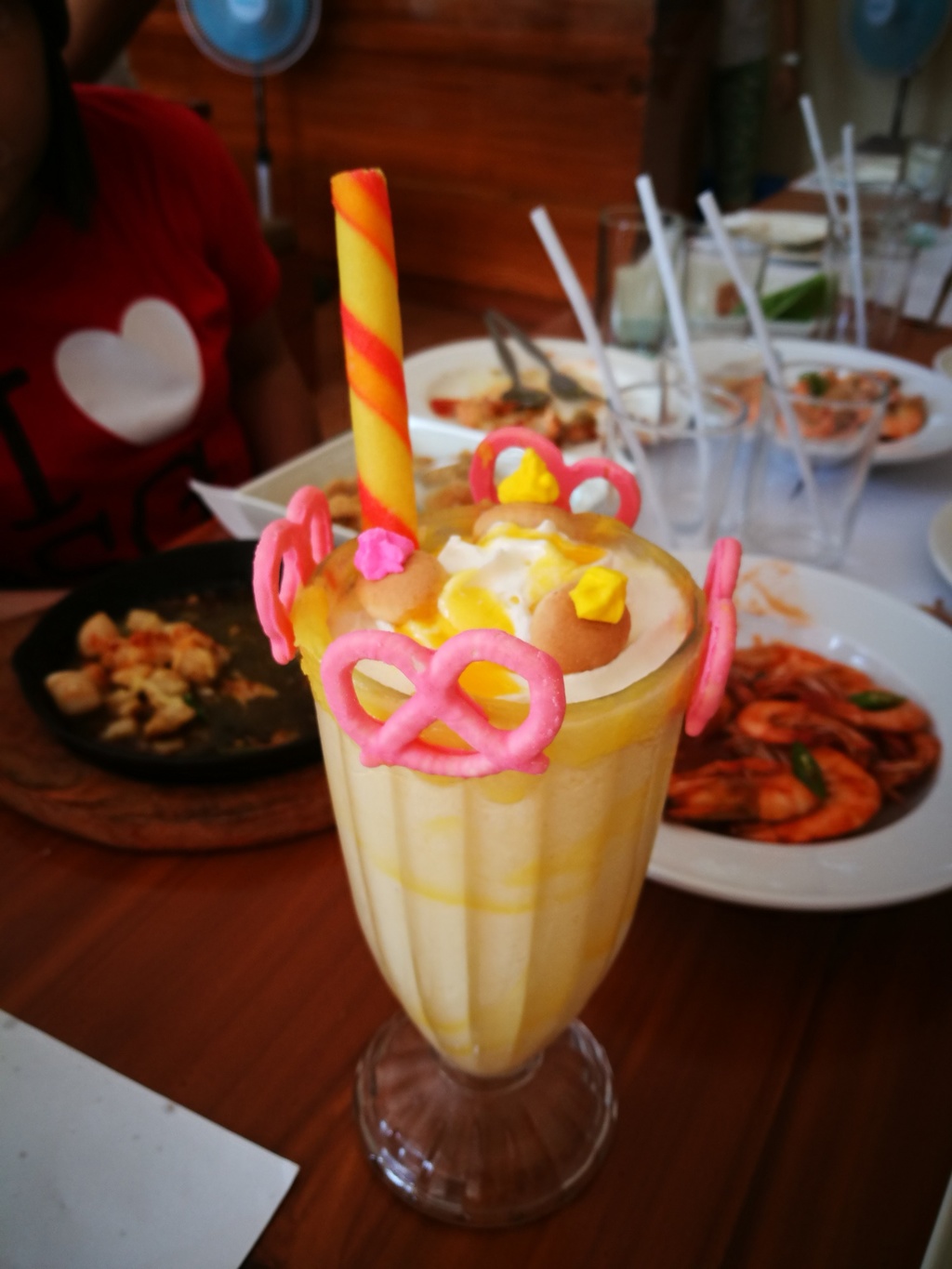 Blissful Mango (₱120)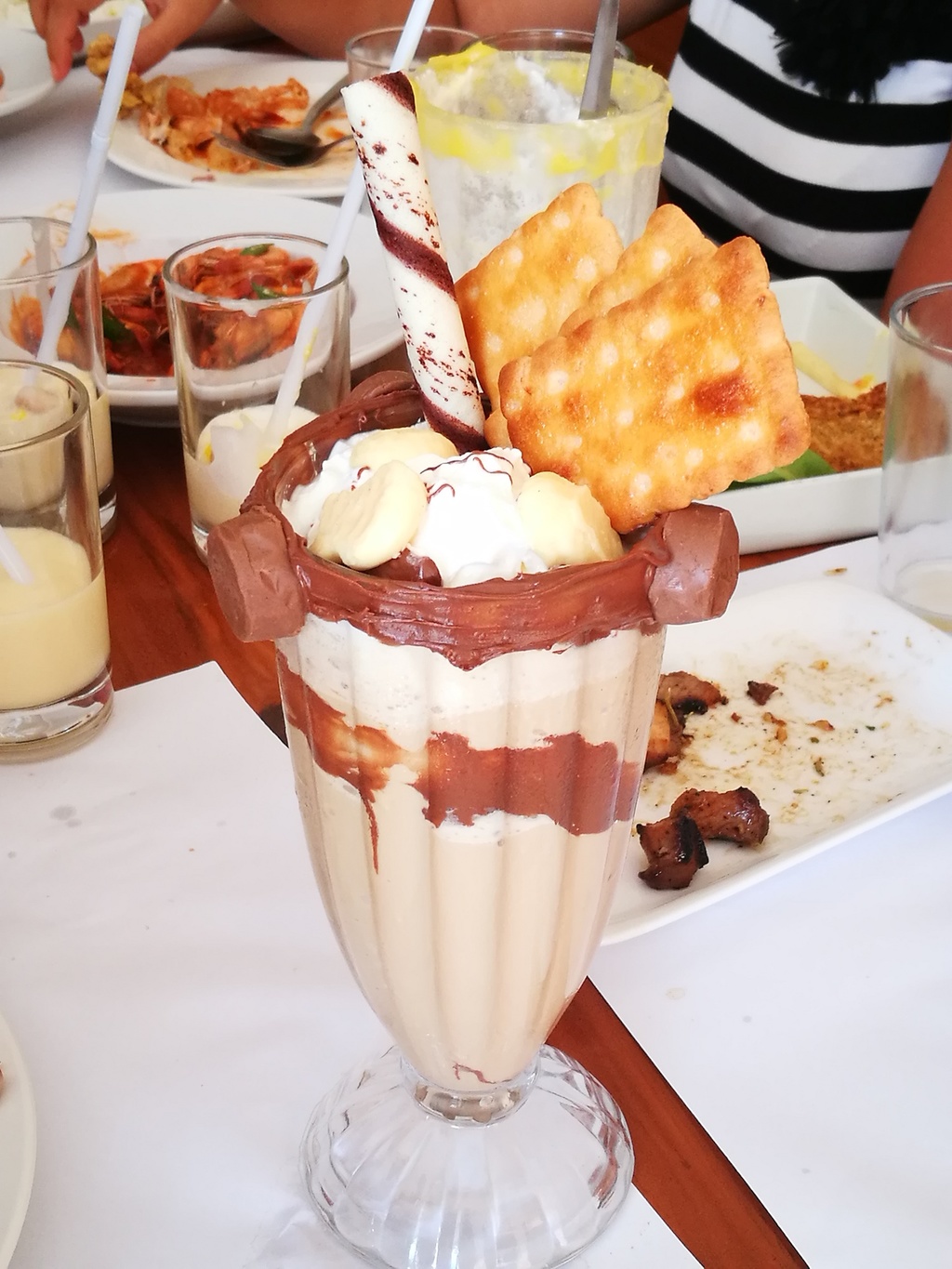 Coffee Addict (₱80)
More menu options: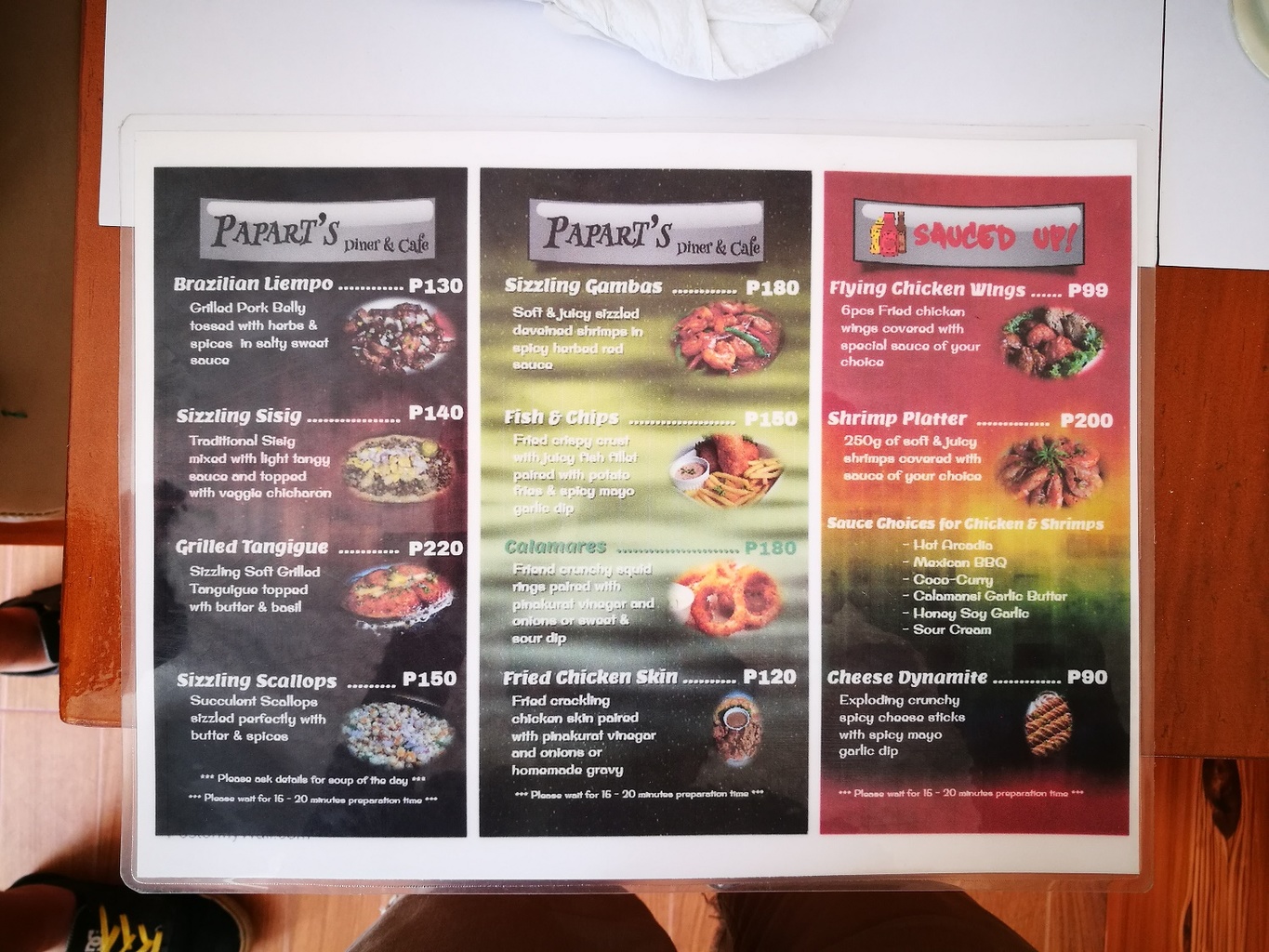 Ambiance: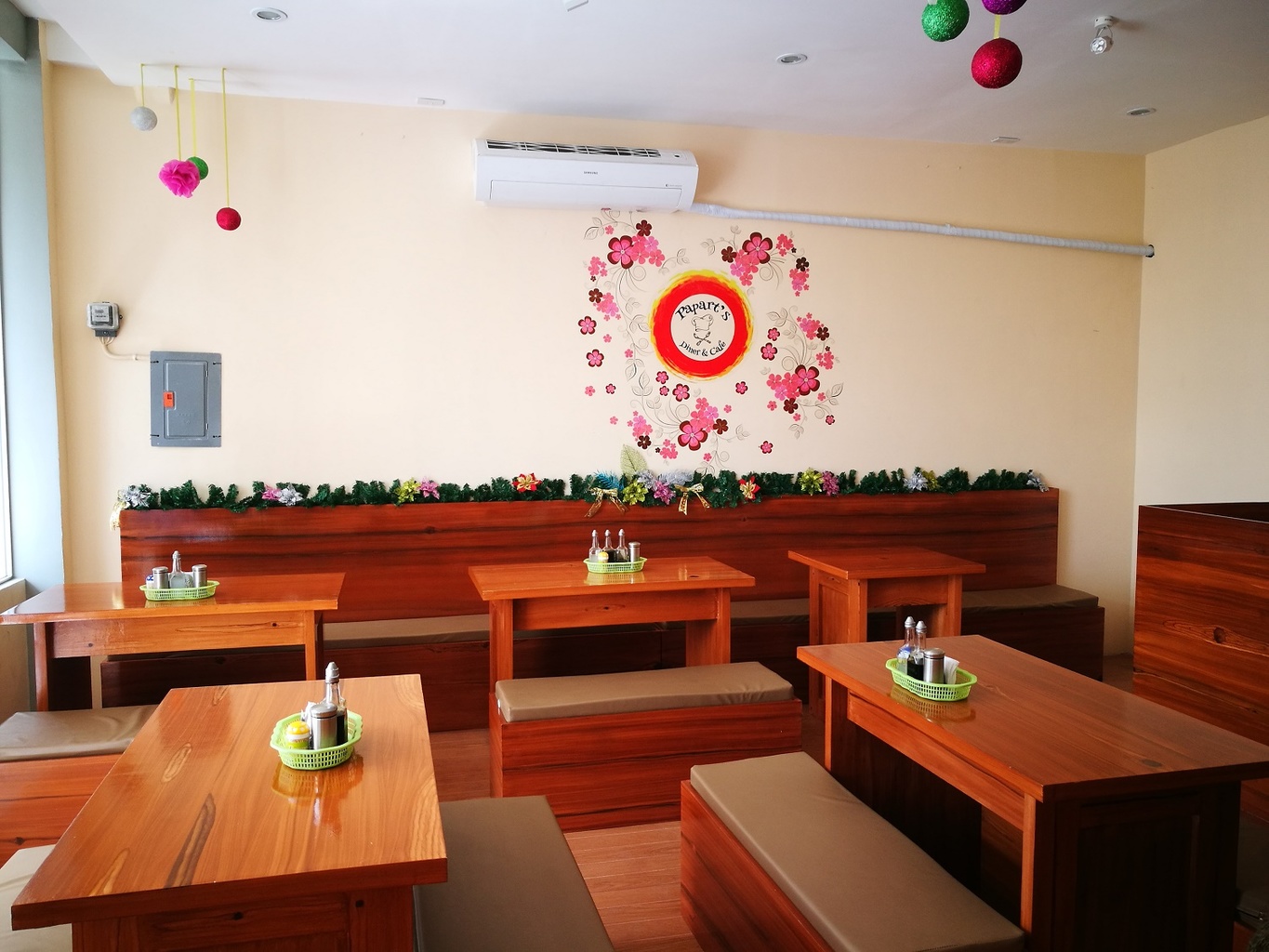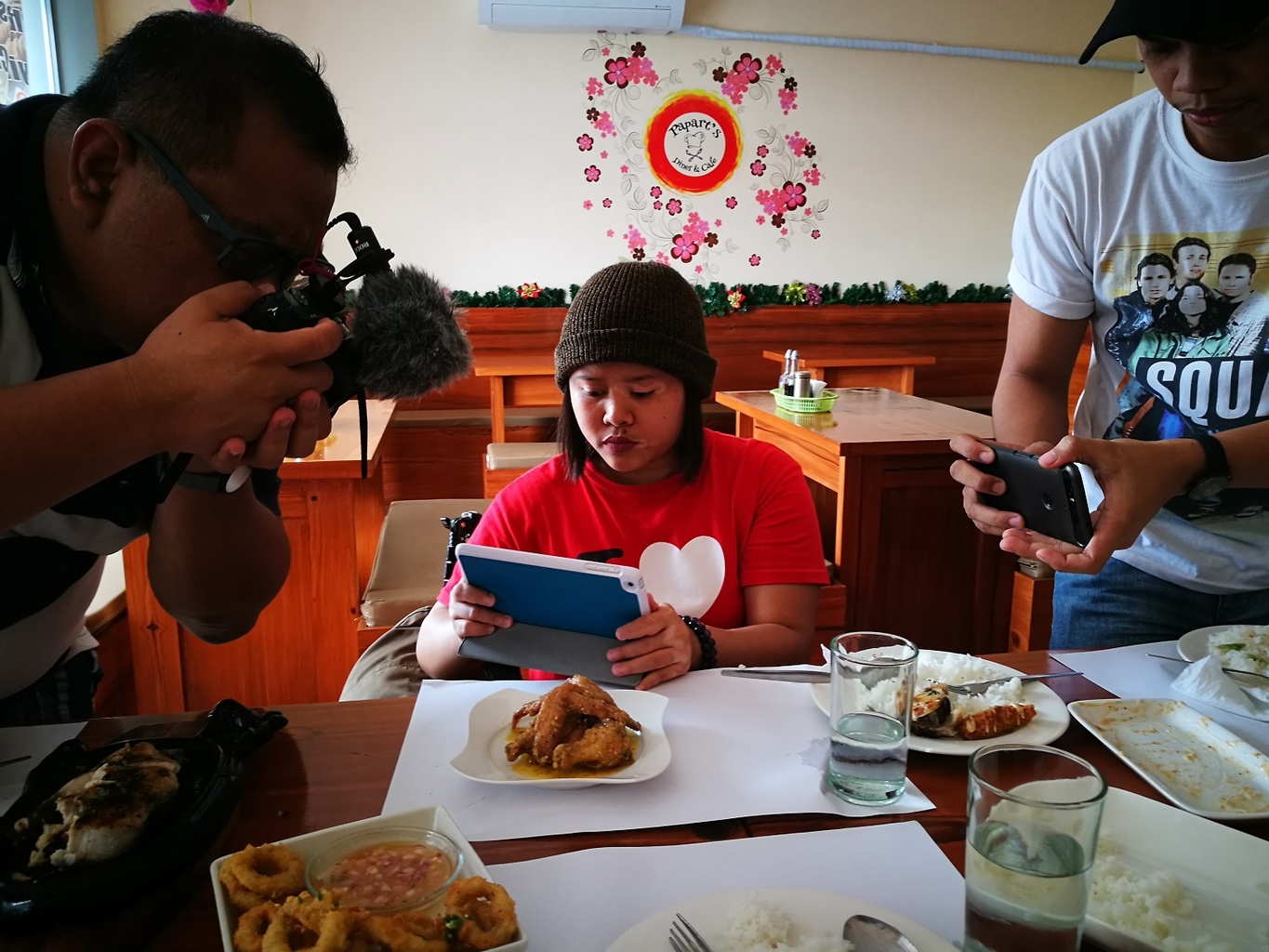 Bloggers hard at work
Parking Area: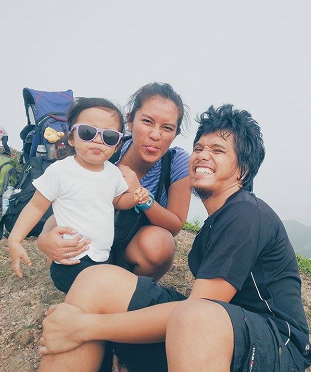 Pam is an outdoors-loving millennial momma who loves to hike, trek and camp in the beaches and mountains with her partner and their 3-year-old daughter. When not exploring the great outdoors, she moonlights as a freelance writer specializing in the travel, parenting, personal finance and digital marketing niches. You can also follow her via social media: Facebook, Twitter, Instagram and Pinterest!