Get Wasted but Full with Unlimited Dining at Wasted Chef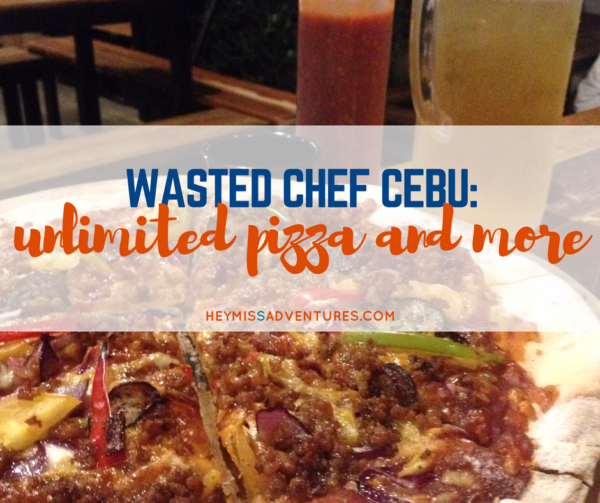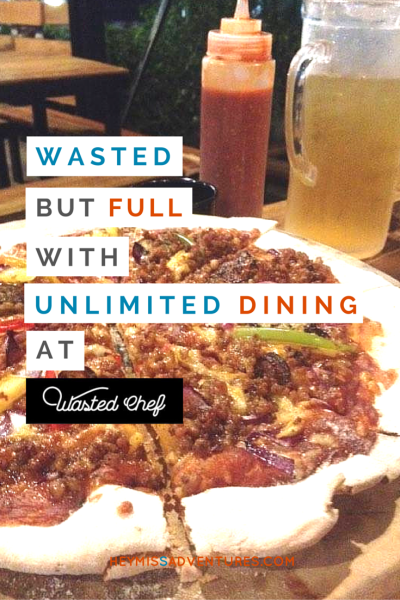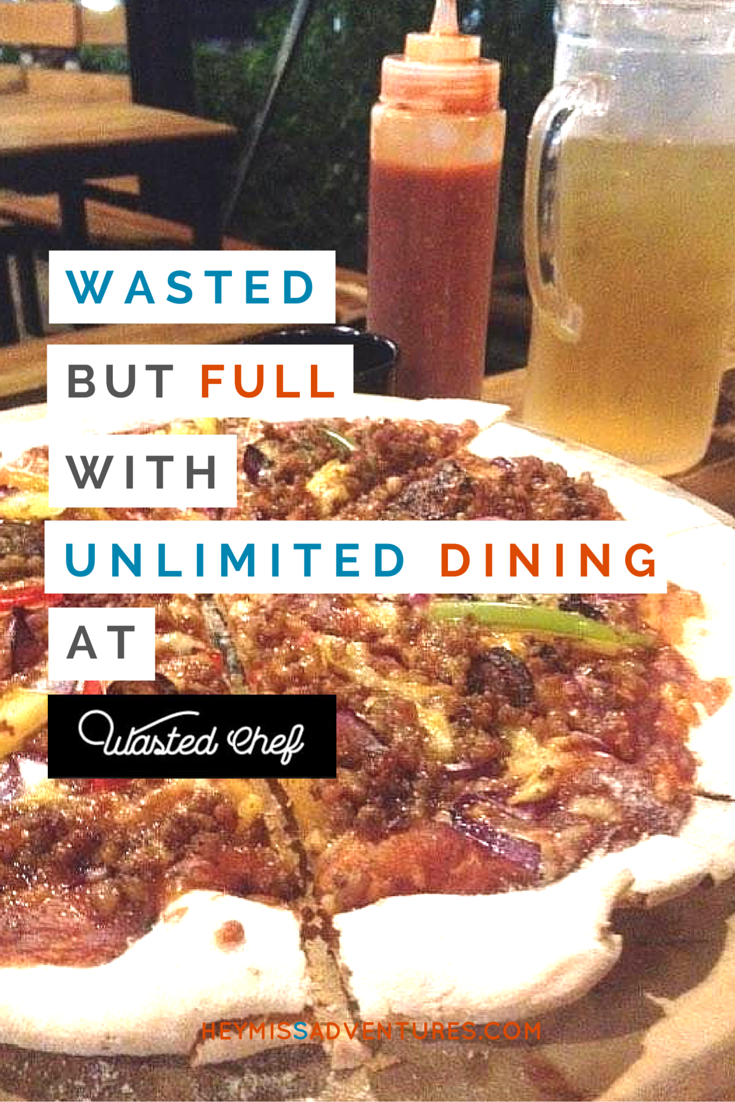 Beer and food are always among the best companions to bring with you when hanging out with friends and family. It's not to say I don't have social skills because I think I still do (introvert + 4 months of WAHMing), it's just that having booze and lots of food around makes things even more fun!
Good thing there's an awesome new place in Cebu where you can enjoy beer and unlimited shawarma, pizza, burgers, pasta and more. It's called Wasted Chef and it just opened on December 8. The place is owned by a group of friends including Yanix, drummer of local band Powerspoonz and the owner of Azul (which is also located nearby). 
Wasted Chef is a different kind of buffet dining because it encourages you to leave all your table manners (haha kidding) and your 'prim and proper' side out the door. This isn't a place for fine dining so don't expect it to be. Instead, the new restaurant sends off some cool vibes, perfect for family and friends who are just looking for a great place to chill after a long day at work.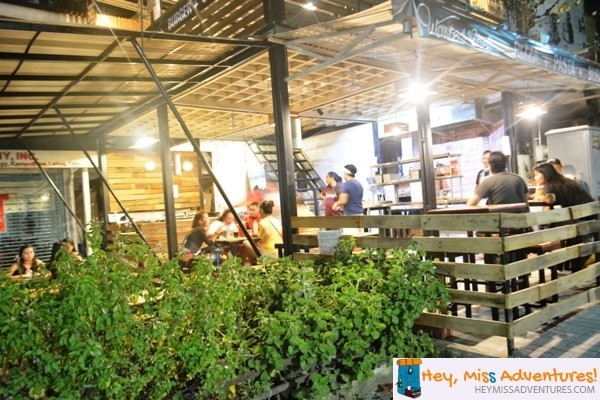 It has a rather hole-in-the-wall feel although I love the design anyway basically because I love wooden interiors. There certainly is still a lot to improve, especially in the restroom department, but it's designed for those who want to enjoy great food and conversations with their company. Certainly not for one looking for posh places to dine out.
The place comes with an upstairs area but we didn't get to see it. Sob.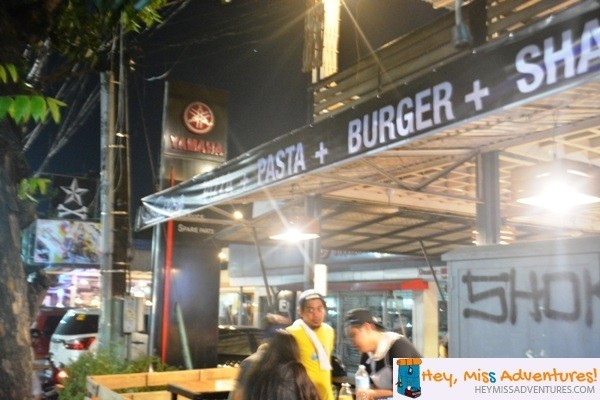 Of course, the ultimate test would always be on the taste. How did they fare?
In the menu is their Pesto Pizza —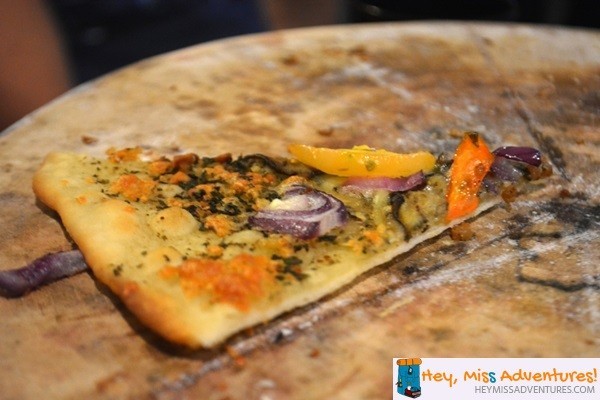 — and their Tomato Pizza.
I'm a fan of thick pizza doughs but I love their crunchy thin-crusted versions anyway.
They also offer Pesto Pizza (I'm super picky and do not usually enjoy food that has a different taste than what I am used to but these were great!)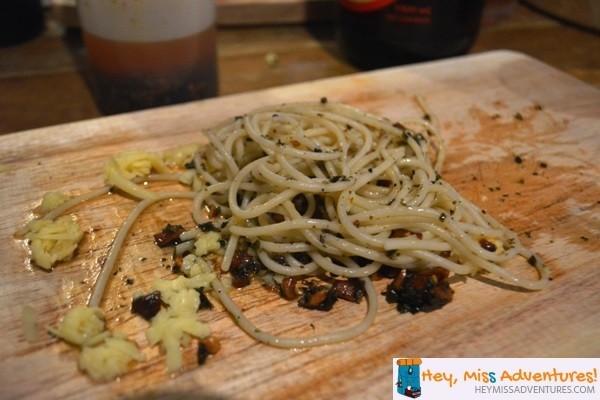 — and Filipino-style Spaghetti. It's sweet and closer to my taste. The pasta were cooked just right — not too soft nor too hard — plus I loved the way the food was presented. Very unique, indeed!
They also have Pita burgers in their menu. Now, I haven't really tasted one before so there's nowhere I could compare it to. It was a little too 'beefy' for me though but that was probably because I took apart the whole thing while I was eating it. I particularly love the thick dough and was something new for me.
Wasted Chef also has Shawarma in their menu. Still not a big fan of it (even from other stores out there) but one of my friends said it was among the best in the entire province.
For just PHP199 (~4.2USD) PHP250 (~5.27USD) per person, you can enjoy unlimited shawarma, pizza, burgers and pasta plus bottomless iced tea from 6PM to 10PM. Order wisely though because leftovers will be charged double.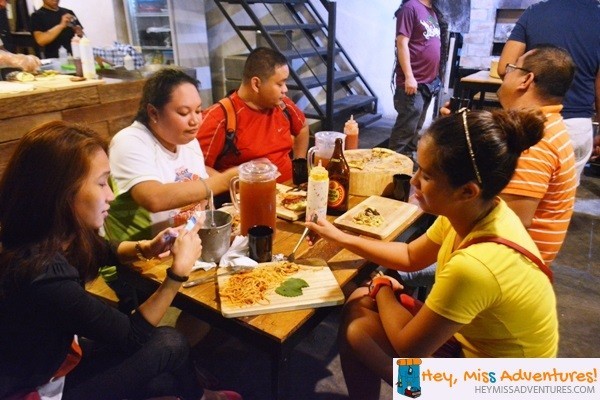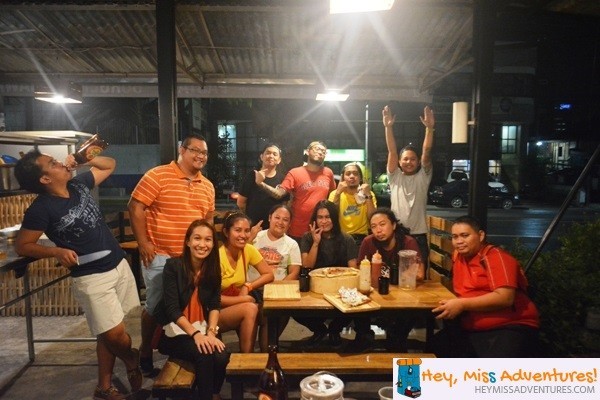 We'd like to thank Yanix and the entire crew of Wasted Chef for inviting us to try their new restaurant — we sure had a great time enjoying the food and beer and great conversations.
I was looking at their Facebook page and I saw how busy these guys have been since opening the restaurant. There is still a lot to improve: there is just so much demand (and thus, people lining up) and the owners are very hands-on with their service starting from food prepping and servicing tables. Now that's great service, right?
Make sure to visit Wasted Chef today!
Wasted Chef
Gorordo Avenue, the same building complex as Azul
Facebook | Instagram
 MORE AWESOME READS