5 Beautiful Places in the Philippines You Might Consider Visiting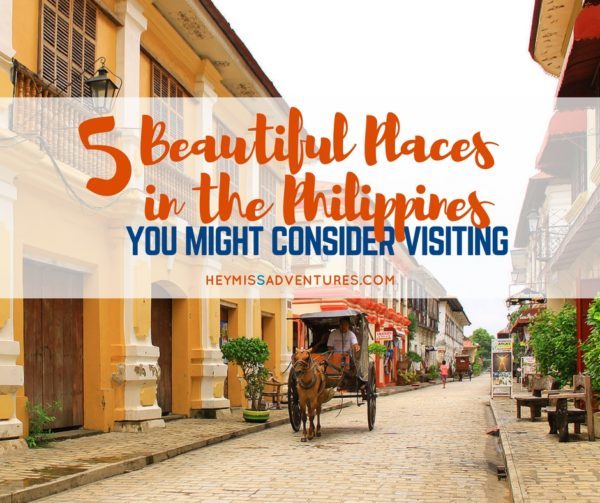 Despite our love for travel and adventure, we admit that our been-there list of places is a far cry from the well-traveled status we wish to accomplish. Reality almost always seems to catch up on us and we are left with no choice but to deal with the lack of time and of funding.
Still, it does not stop one from wishing and daydreaming about future travels. After all, the Internet and the books are among the cheapest way to get to your dream destination and you can travel in just a matter of seconds.
Also read: 22 Days in Eastern Mindanao: How Much Does Long Term Travel Cost?
Now, you don't want to be a foreigner to your own country, right? So here are the top five beautiful places in the Philippines that I wish to visit solo or with the family. Hopefully, I should be able to cross them off the list within a span of five years.
Cobblestone Street of Vigan City, Ilocos Sur
Image by Obra19
I'm not sure why but I've always wanted to do a solo backpacking trip to this city. I think it's the feeling of being transported back in time that lures me? I'm not too sure if I plan on pursuing the solo travel plans, too – going there with the family seem like a great idea just as well.
Book Vigan accommodations here >> Agoda | Booking
Hanging Coffins of Sagada, Mountain Province
Image by Jungarcia888
Death and coffins do not mix well with me but the cultural relevance of the place just makes me want to go there. Bringing an infant here maybe a little challenging so this trip could probably wait a little longer. We could perhaps also take a peek at the rice terraces along the way.
Book Sagada accommodations here >> Agoda | Booking
Also read: 13 Must-Visit Mountain Peaks and Camp Sites in Cebu
Sunken Cemetery of Camiguin
Image by Shubert Ciencia
I once saw a picture from a Filipino blogger visiting the Sunken Cemetery and his shot was mostly what helped add this place to my list. I think he was able to get a panoramic shot of the place and with him standing on top of the cross. I'm pretty sure I saw it somewhere. If not, it makes for a great photo concept, right?
Book Camiguin accommodations here >> Agoda | Booking
The Cathedral Dive Site in Anilao, Batangas
Image by Anilao Now!
I am a poor not a swimmer at all so I'm not exactly sure why I've even added a dive site to my list. Haha!
Book Anilao accommodations here >> Agoda | Booking
Stone Houses in Batanes
Image by Anne Jimenez
Well, the stone houses are really just the icing on the cake. How about rolling hills and ocean views? It somehow makes me think of being in New Zealand or in that famous photo from The Sound of Music.
Book Batanes accommodations here >> Agoda
PS. I am such a scaredy-cat and would hold my pee at night if only to avoid walking in the dark. I am not sure why three of the dream places I want to go to involve cemeteries, deaths and crosses. Hahaha!
Also read: The Ultimate Guide to Traveling with Kids in the Philippines
What's your dream places to visit in the Philippines?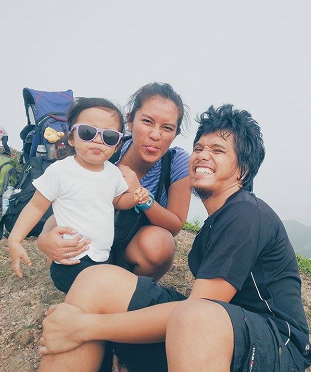 Pam is an outdoors-loving millennial momma who loves to hike, trek and camp in the beaches and mountains with her partner and their 3-year-old daughter. When not exploring the great outdoors, she moonlights as a freelance writer specializing in the travel, parenting, personal finance and digital marketing niches. You can also follow her via social media: Facebook, Twitter, Instagram and Pinterest!