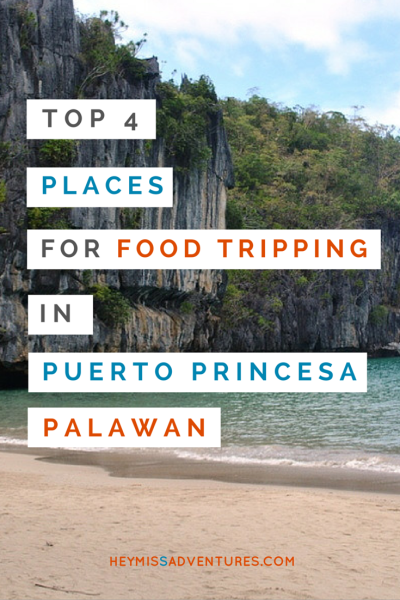 So long as you have food in your mouth, you have solved all questions for the time being. ~Franz Kafka
I have never really been a big fan of new tastes mostly because I am a picky eater and do not have that much skill in the kitchen. I was scared for the most part but I decided to give in to the gastronomical adventure anyway.
Here are some of the best places for food tripping in Puerto Princesa, Palawan: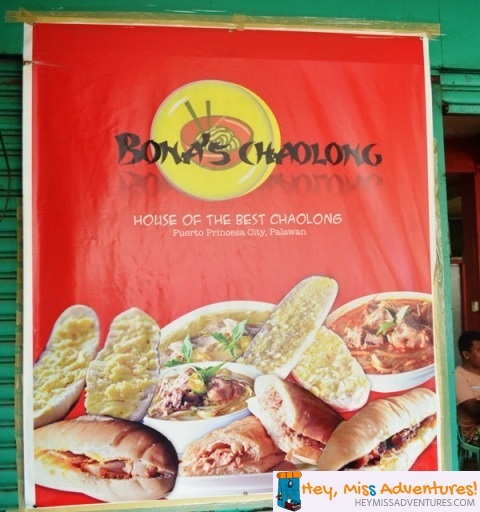 Chao Long is actually a Vietnamese noodle dish which comes in different flavors.
We went there for breakfast on our third day in Puerto Princesa and tried there bestseller: the Buto-Buto with Noodles. It was quite good, actually, although I didn't enjoy it much since I was still full and the taste reminded me of Chinese cuisine which did not really register a good memory in my brain. Special noodles cost 55PHP (~1.23USD) and regular ones cost 50PHP (~1.12USD). We also paired our noodles with French bread that came with tuna. The bread was quite delicious and costs only 30PHP (~0.67USD).

A serving of chaolong is also quite big – the waitress said it was just enough for one but I think it could actually feed two people.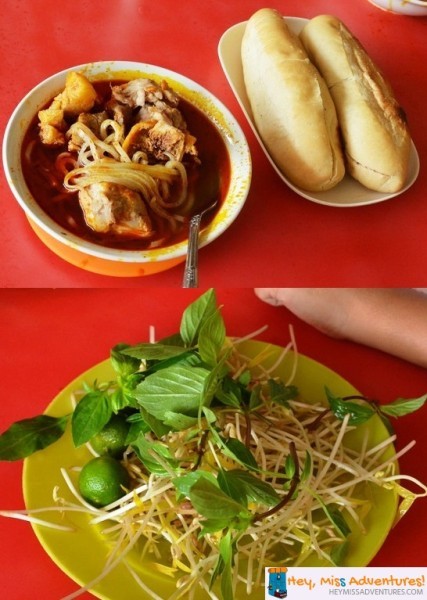 BAYWALK
If you are looking for other places to get cheap food, the Baywalk area is the answer. A lot of barbecue stalls line up the Baywalk and serve food and booze to their customers.
On our first night in Puerto Princesa, we got ourselves a 500PHP (~11USD) meal served the boodle way (I forgot the name of the place). It was enough to feed all five adults and a kid. Of course, the pricing does not include additional servings of rice and softdrinks. The boodle fight package had rice, shrimp, fish soup, crabs, grilled squid, tamilok and so much more (I couldn't remember all).
On our second night, we decided to eat at the neighboring food stall which sold barbecue and grilled seafood. According to the driver who brought us there, Boyet's is the most popular among the food stalls in the area.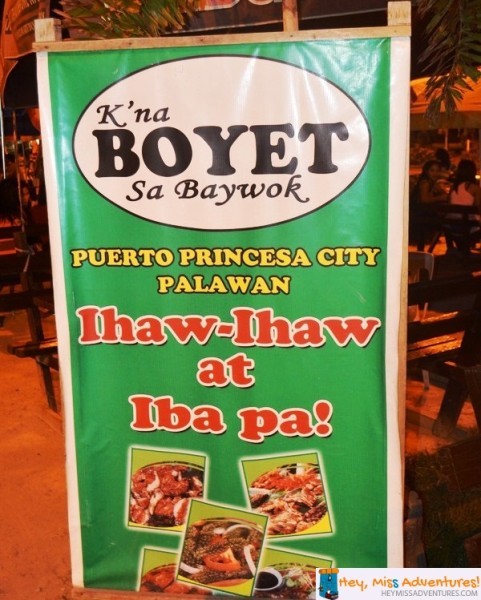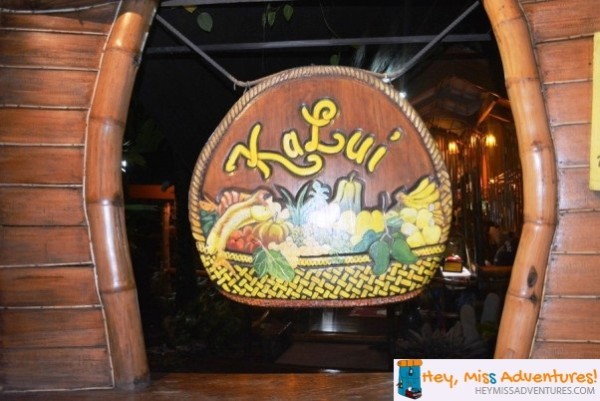 Now, if you're looking for a rather posh-y place to dine in, try this out. The place is often packed though so making reservations ahead of time is always recommended. The partner and I went there at around 9PM already and we were glad we got ourselves a table even though we were just walk-in customers. I thought all the walking would be a total waste.
The amazing thing at Ka Lui's? This. Everyone leaves their footwear at the entrance and go barefoot inside.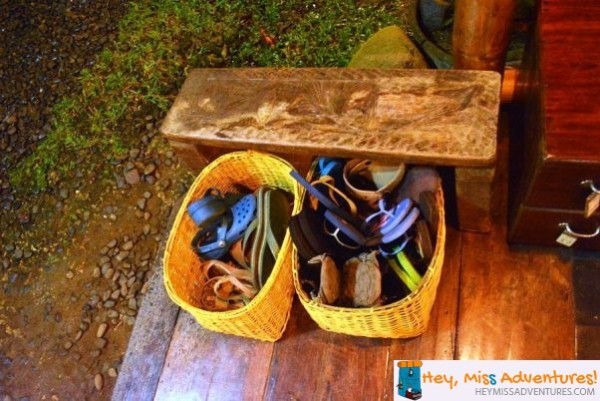 Here is the restaurant's menu.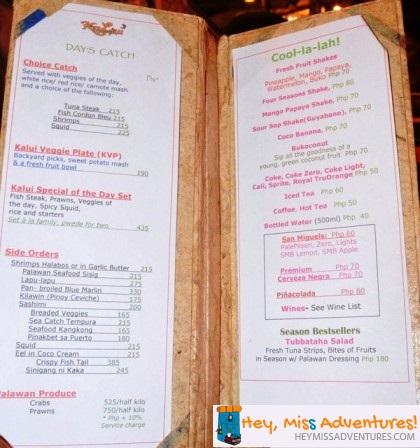 We got ourselves the Kalui Special of the Day Set which was just enough for two people. I also got myself a Mango Papaya shake. Let's just say we got ourselves a pretty early Valentines date with all-seafood entrees. That is one rarity for me, not having pork.
I was also enthralled not just by the rustic ambiance but also by the restaurant's homey and quaint atmosphere.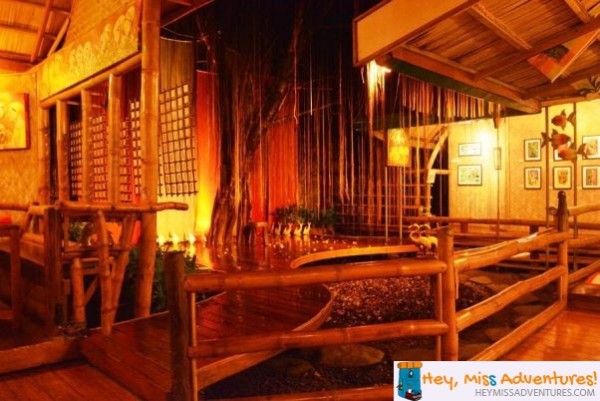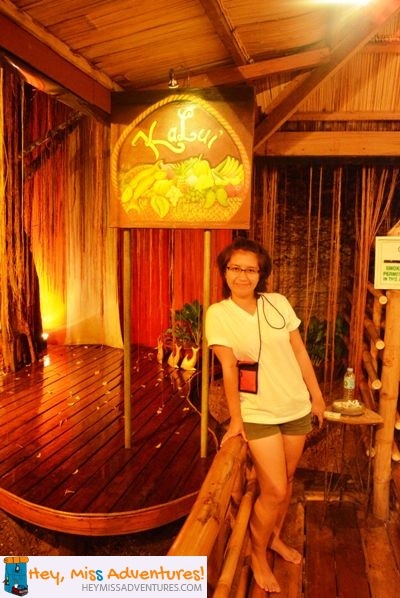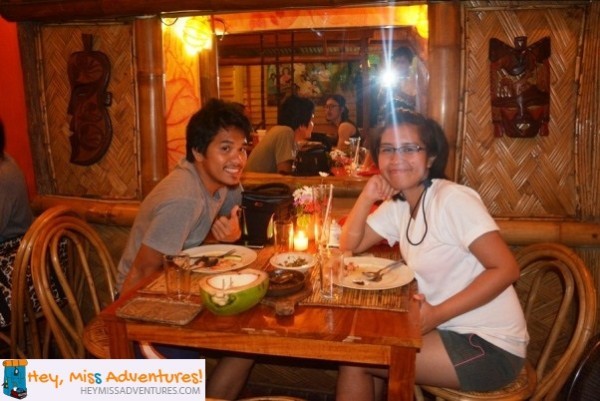 After our dinner date at Ka Lui's, we walked a few meters and arrived at this one other recommended place called Kinabuchs. The place is a restobar which I think catered mostly to the male population. Just look at the decorations of the place.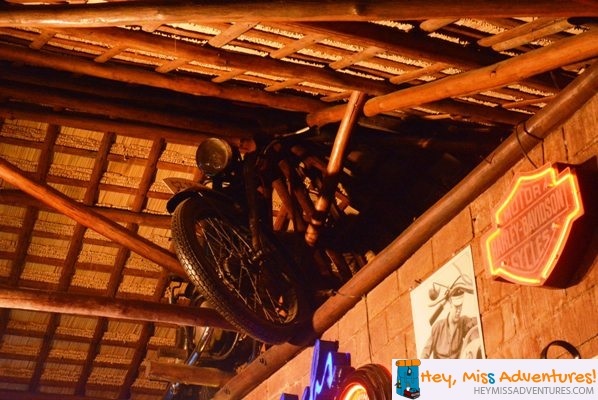 We weren't able to try out their food though but the staff at the place we were staying (and also reviews from the Internet) suggested going to the place because of their food. They did have more menu choices compared to Ka Lui. The partner and I decided to end the night with a round of drinks – not rounds since alcohol can be really pricey. Haha.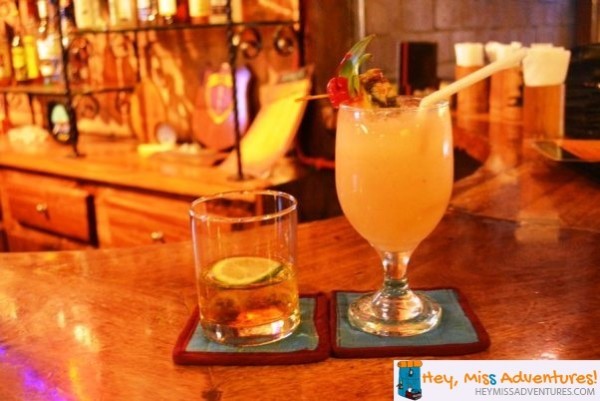 We spent only about half an hour at the bar, in time to finish Game 6 of a local basketball league's semifinals round. We realized that the change we got from the previous restaurant was lacking and rushed there before they closed at 11PM. It was only about a minute away though.
And yeah, we got the right change without a hassle, which is among the things that the partner and I liked about Puerto Princesa.
On the way back to our hostel, we found a lot of bars along Rizal Avenue. We hope to try the others when we return to Puerto Princesa in the future.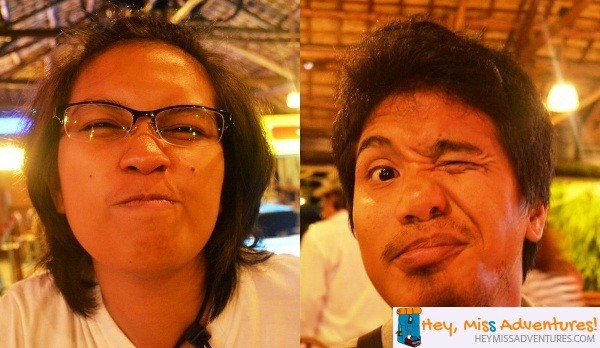 Til the next.
XX
---
Recommended Reads:
---
Have you also tried these places?
What other restaurants in Puerto Princesa would you suggest?