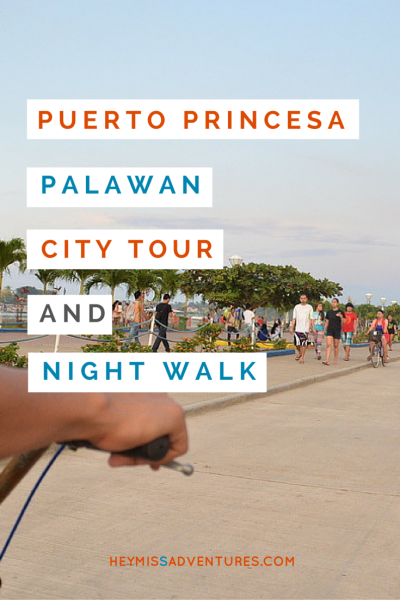 We arrived in Puerto Princesa around lunch time on a Saturday. I was not able to make a clear to-do list once we set foot on the place so we just let things fall to its place.
Of course, the first thing we did was to settle on our accommodation. We paid 50PHP (~1.12USD) per tricycle (we got two since there were six of us but we could actually just fit in one) to get from the airport to the gates of the hostel. I think it would have been possible to get out of the airport and go to Rizal Avenue for 8PHP (~0.18USD) per person though and then get another tricycle for probably 10PHP (~0.22USD) per person to the hostel. (About the same price for the same number of people though but probably a better approach if you are solo or duo travelling.)
After settling in, we went to the public market to find food at which we found out that there were not a lot of carenderias/food stalls/fast food chains in the market area. We did find a Mang Inasal branch at the same block as the public market only along Rizal Avenue. And that was where we got to know Kuya Joel Lipan.
Tricycles that offer Puerto Princesa city tours abound and at a much cheaper rate. You can hire a tricycle for about five hours for 600PHP (~14USD). You can haggle or fit as many people as possible into the tricycle. Kidding. About five people could fit into a tricycle plus we had a 9-year-old kid who sat at the motorcycle's gas tank, in front of the driver.
Now try comparing that with travel agencies that offer Puerto Princesa city tour at 600PHP per person – 400PHP (~9USD) for kids 3 feet and below. Of course, there is always the added comfort that is in air-conditioned vans but we were there to rough it out anyway.
CITY TOUR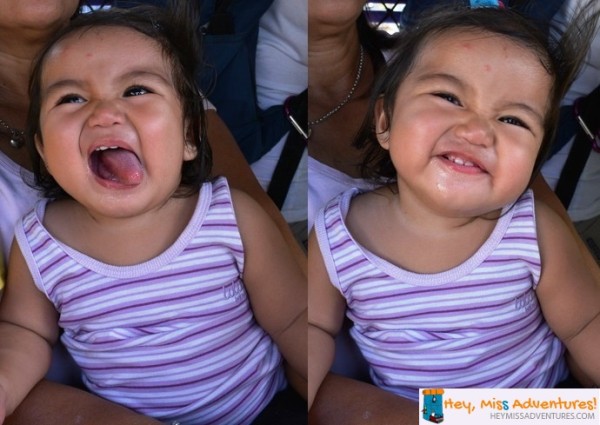 Palawan Wildlife Rescue and Conservation Center
Entrance Fee: 40PHP for adults and 10PHP for children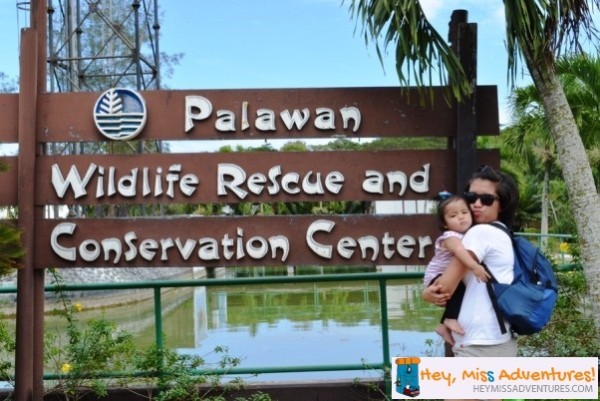 Our first stop was the Crocodile Farm as it was the farthest. The place not just boasts of crocs of all sizes but a few other wildlife that is unique to Palawan.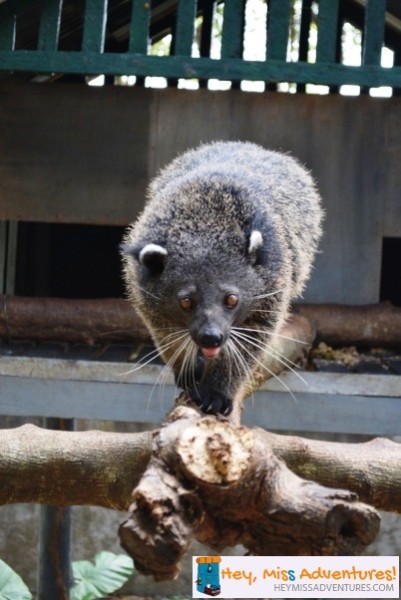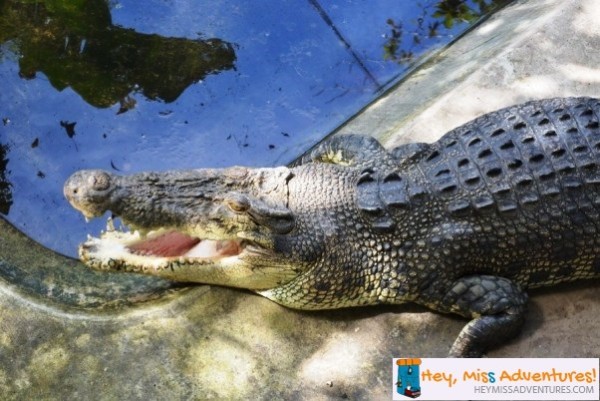 Mitra's Ranch
Entrance Fee: FREE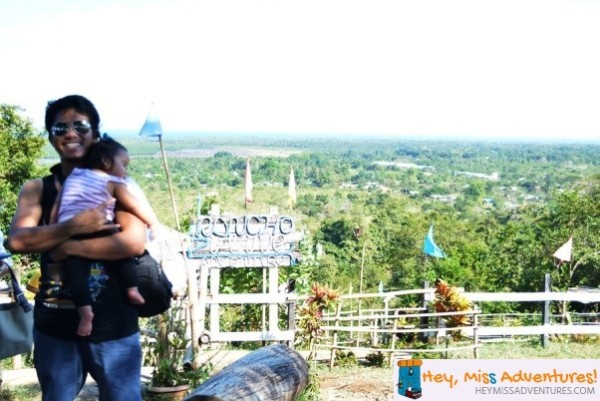 Not much going on in here but a great stop if you want to take a break from the heat of the sun. It's very windy here and there are lots of shade – and you could try out their zip line, too. Unfortunately, the place is not very well maintained.
Baker's Hill
Entrance Fee: FREE
If you are a fan of heavenly baked goodies then this is the stop for you. We bought our afternoon snacks of bread and softdrinks here. We also bought five packs of cashew tart (containing 20~25 tarts) for 55PHP. Most souvenir food items cost about the same. Unfortunately, we didn't get to roam around the place since we were pressed for time and were also feeling hot and sticky from the heat.
Butterfly Farm and Tribal Village
Entrance Fee: 50PHP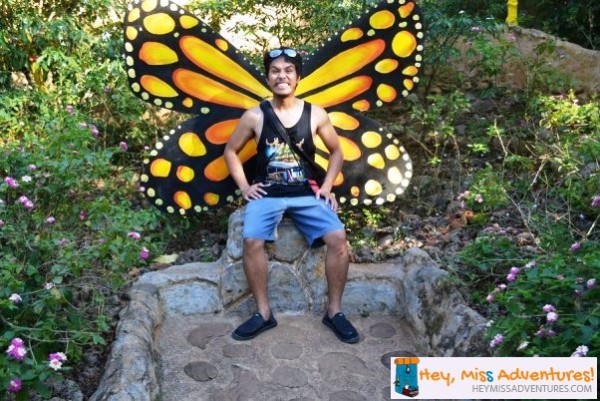 The tribal village actually held my interest more than the butterfly garden did. It is already included in the entrance fee and located right out at the back of the garden. Natives of Palawan give us a look into their culture including how their houses look like, how they go about their daily tasks and how they make music as well.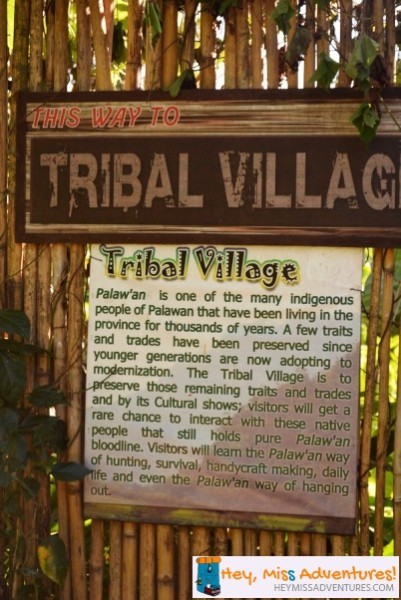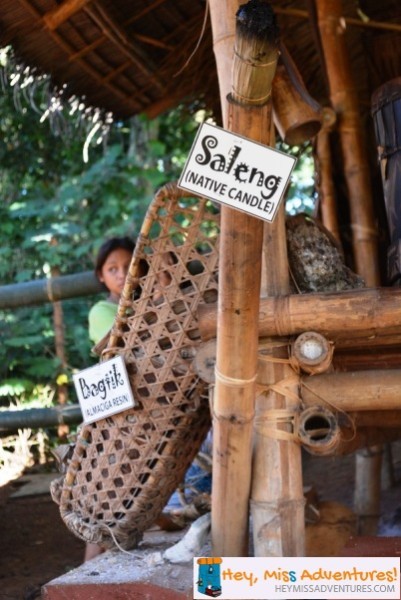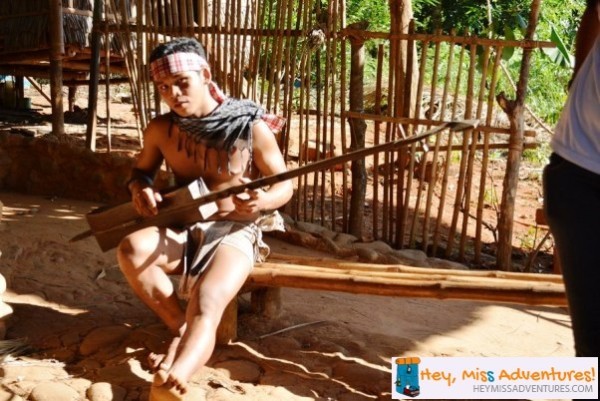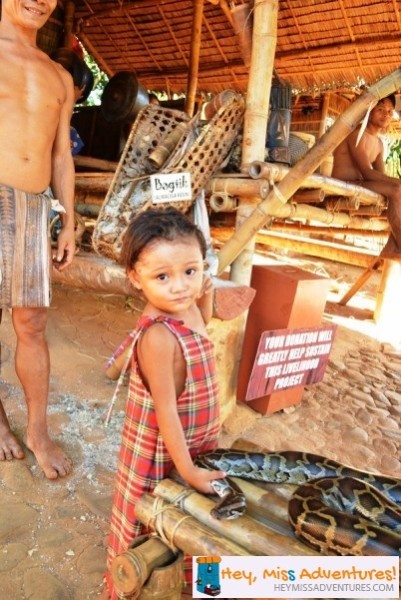 Plaza Cuartel
Entrance Fee: FREE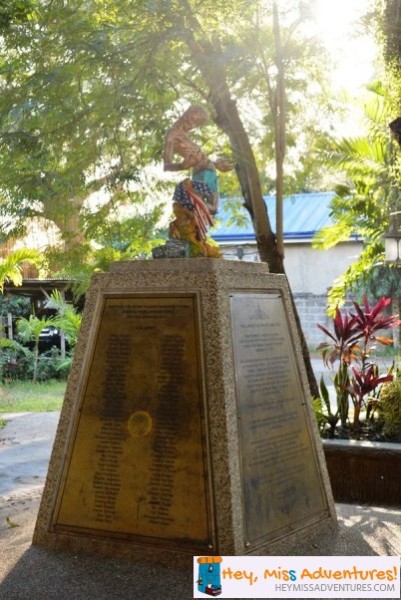 The Plaza Cuartel is like Cebu's Plaza Independencia, only smaller. No one was around during our short visit there, save for the workers who were probably doing some construction. There wasn't much to see around – or we probably didn't roam around the place too much – but I loved the canopy the trees made.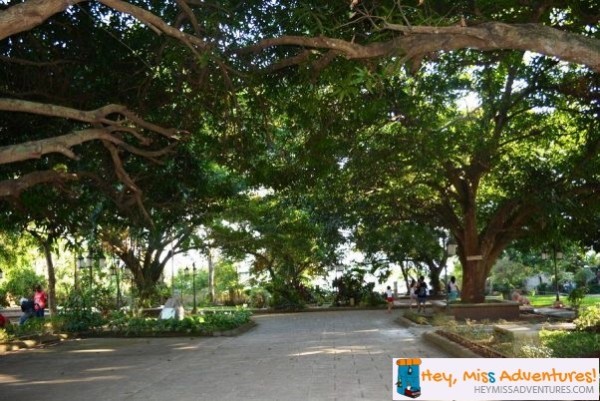 Immaculate Conception Cathedral
Entrance Fee: FREE
The Baywalk
Entrance Fee: FREE
The Baywalk is lined with small food stalls that offer barbecued meals and fresh seafood as well. After eating dinner for two nights there, we stayed out a bit to bike around. They have bike rentals starting at 25PHP an hour. No IDs needed!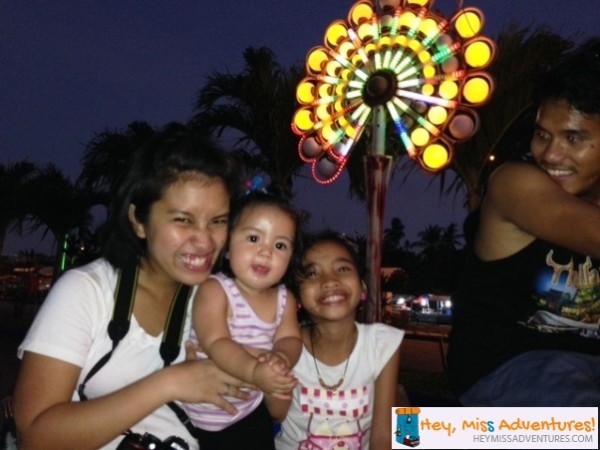 Other Places to Visit Around Puerto Princesa City:
Iwahig Penal Colony Farm (where you could also do some firefly watching)
Irawan Eco Park
Binuatan Creations (just near the Butterfly Garden area)
Palawan Museum
---
NIGHT WALK
On our last night in Puerto Princesa, the partner and I decided to visit a few restaurants I had been wishing to eat at. We weren't sure how far (or near) places were because everytime we asked, the drivers would always tell us they were pretty far and that we'd have to ride the tricycle.
We decided to walk it out anyway. We found out how near the places were. Ka Lui Restaurant was only five blocks from the public market – probably seven from Banwa Pension House. But not that far really – we've walked around Cebu City a dozen times before.
We used the map for directions to and from our destinations. It was pretty easy to use and very detailed, too.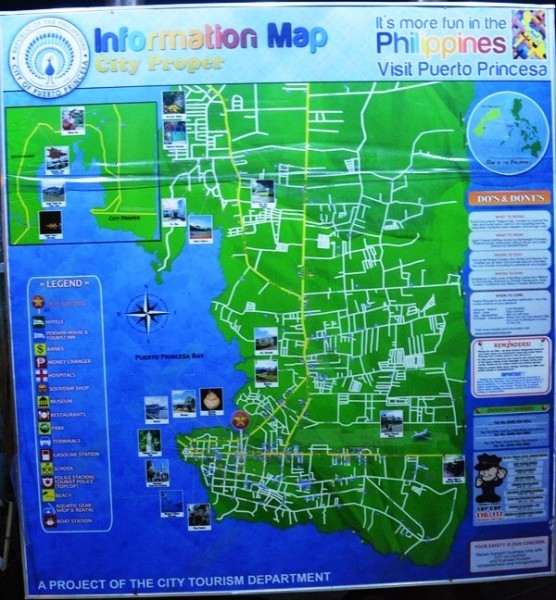 When we got back to the pension house, it was already locked and we had to doorbell our way inside. Then this was what greeted us at our room:
We left when she had fallen asleep, just when my mom and dad came back from their dinner date. Haha.
XX
**UPDATE:
Joel Lipan
+63 905 133 0214
+63 936 202 9818
---
Recommended Reads:
---
Linking up to: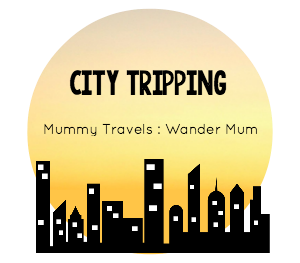 I hope you enjoy touring Puerto Princesa, too. Share your experiences below!