Harvig's Mini Golf: Tee-off at Cebu's First Mini Golf Park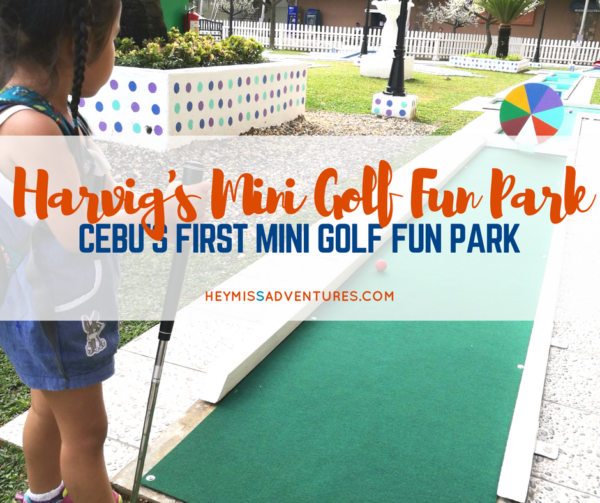 We love the outdoors. But, when it comes to taking a quick break within city limits, there is always one place we love going to: the Parkmall.
Sure, the place wasn't as popular as before but it seems that it keeps getting better and better every month. For one, they have free Zumba nights making it one of the best places to exercise in after shopping. Next, they have a gazillion restaurants to choose from so you'll never run out of eating options. Did I mention that there's a Casino within the vicinity? And, the best of all, Parkmall is the ONLY mall in Cebu that allows pets inside! Cool, huh?
We were invited to Extreme Aeropark recently and we had so much fun jumping and bouncing ourselves at the first ever trampoline park in the Vismin area!
Also read: Jump Your Way to Fitness at Extreme Aeropark!
And you know what? They have yet another first in the mall — a mini golf park!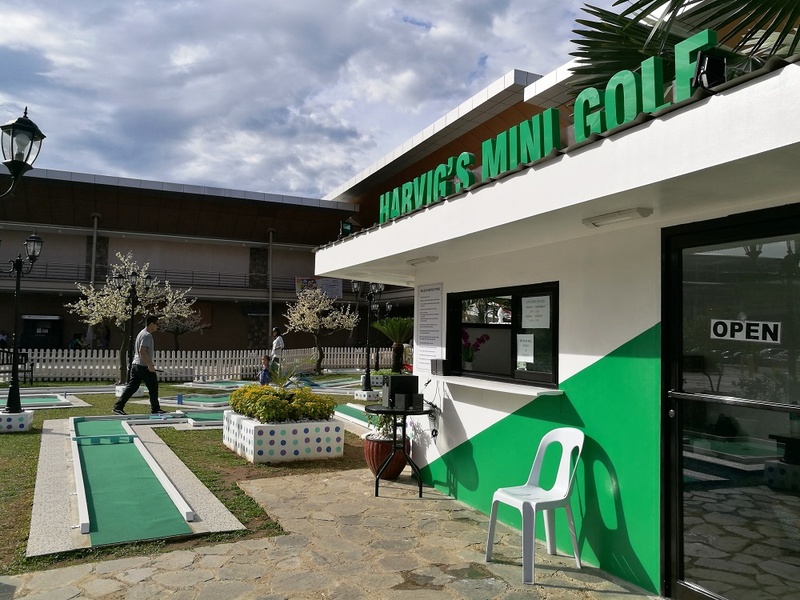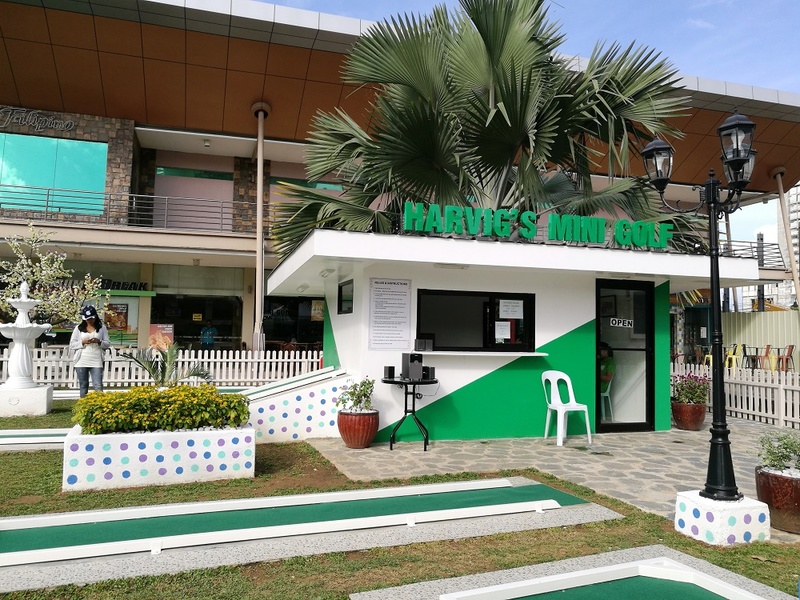 Another thing that we love about Parkmall are its beautiful outdoor landscapes and Harvig's mini golf park is the perfect addition to it.
I had the chance to interview the owner of the mini golf park, Christer Harvigsson and his wife, Emily, and found out that the park opened because of Chris's frustration in looking for mini golf parks in Cebu — well, in the entire Philippines, actually.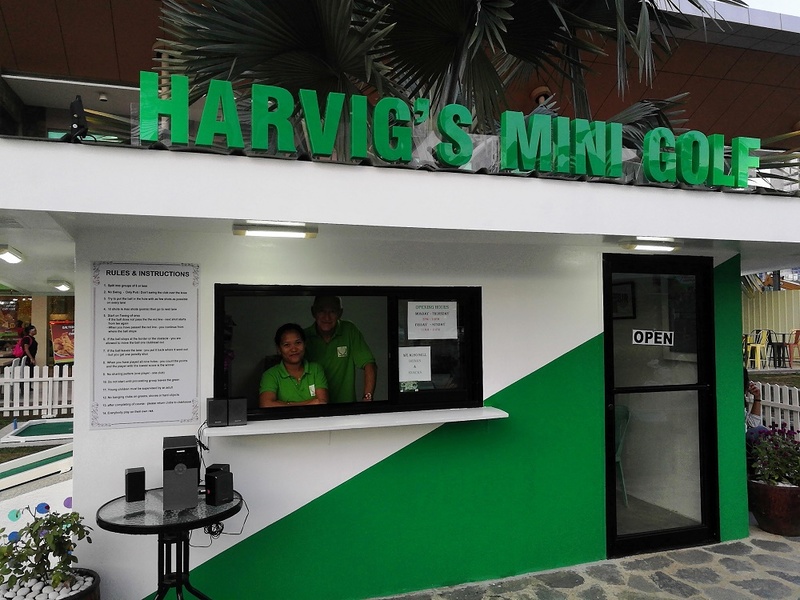 Mini golf is very popular in many Western countries such as in the USA and in Europe and even in Australia so he was surprised to find out that there was none to be found here in Cebu. In Malmo, Sweden, a town smaller than Cebu where he hails from, there are at least five mini golf fun parks.
Also read: 12 Incredible Experiences to Have in Cebu for Kids
So, they searched high and low for the perfect place to put up one in the island — and found Parkmall best fit their requirements.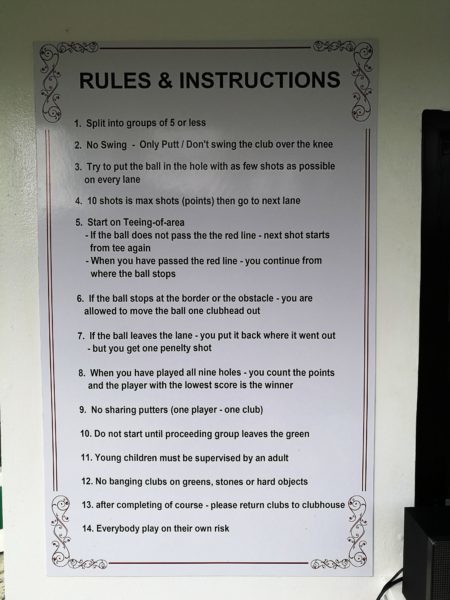 Harvig's Mini Golf Fun Park opened in August 13, 2016 and has attracted a lot of kids. Cebuanos were a little conscious considering that golf is not exactly a sport for the masses so the adults did not quite jump as eagerly to this new sport as compared to the kiddos.
I had a hard time, too, but I'm pretty sure we will all catch up; it was truly a lot of fun to play! The golf course might be mini but we certainly had a lot of exercise walking around and picking up the balls.
Yet another one of the activities that my kid really loves is hockey. To find out more about kids' hockey click here.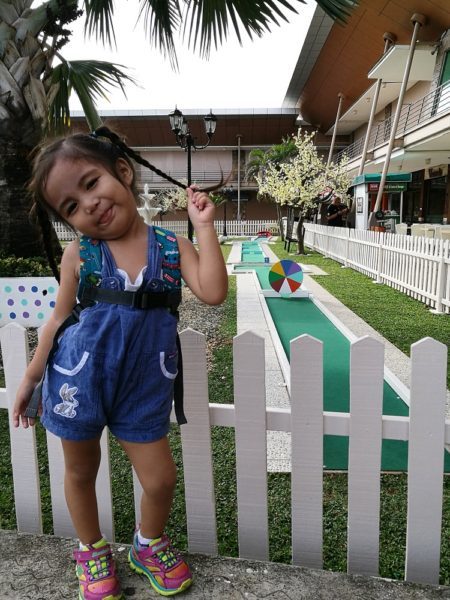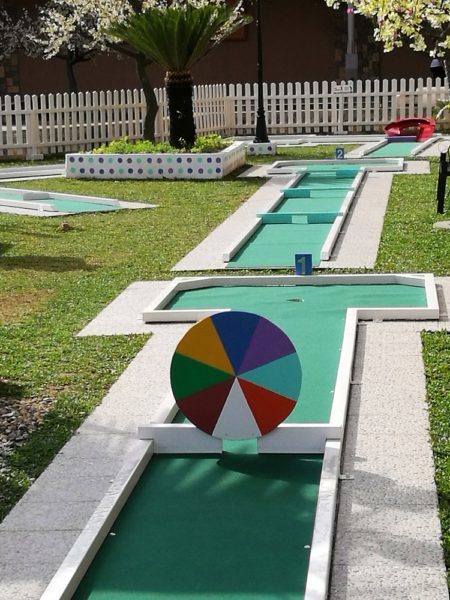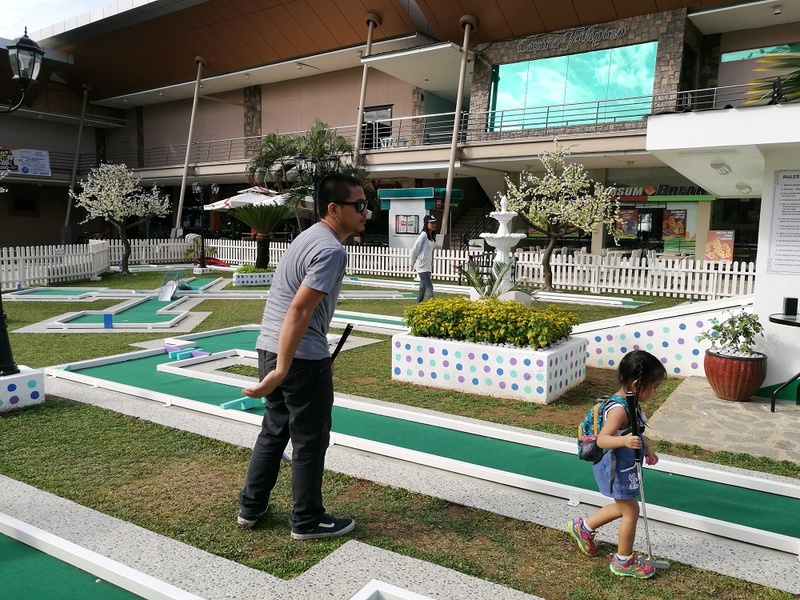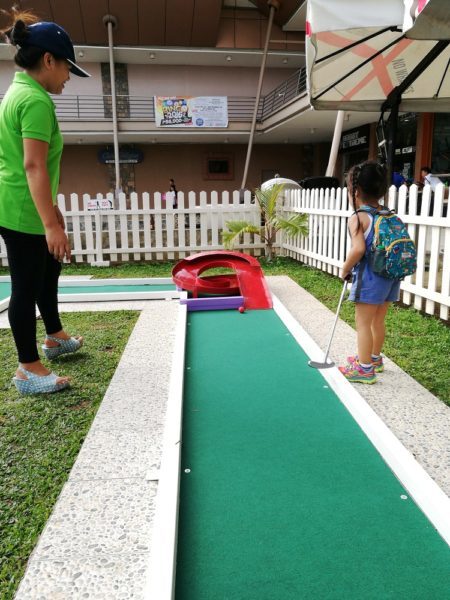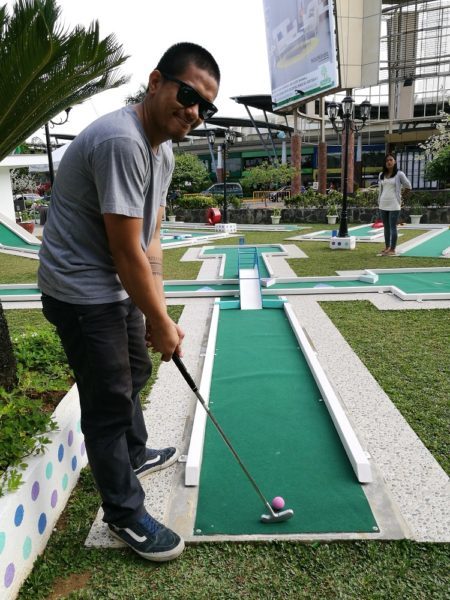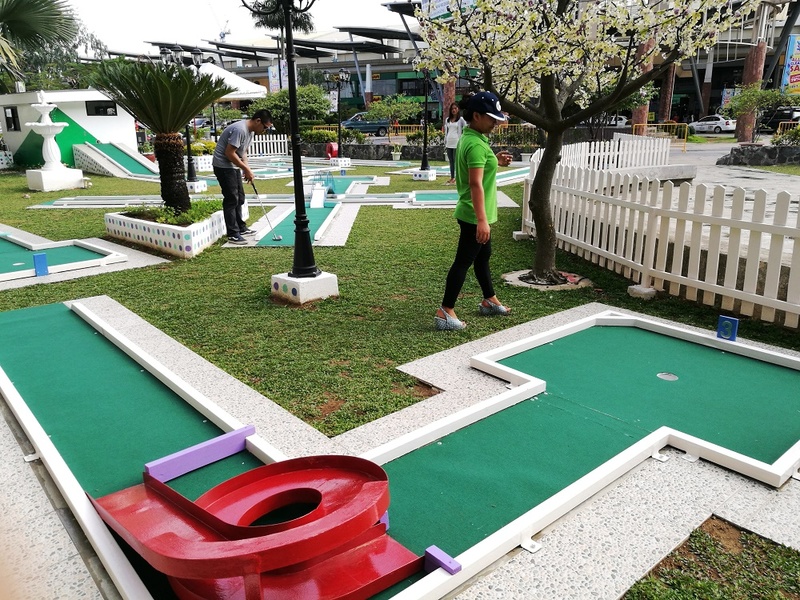 Chris and Emily said that each one is given 10 tries for each of the holes in the 9-hole course. However, they are a little lenient with kiddos as they can't exactly hit the golf balls as hard as adults do.
The mini golf fun park is just the right size for kids and adults alike to have fun. There are a total of nine lanes in the course along with 19 obstacles to overcome. It looks very easy but getting those balls to go in a straight line is hard. I couldn't even get them to go to the right angle even with my engineering degree. Haha!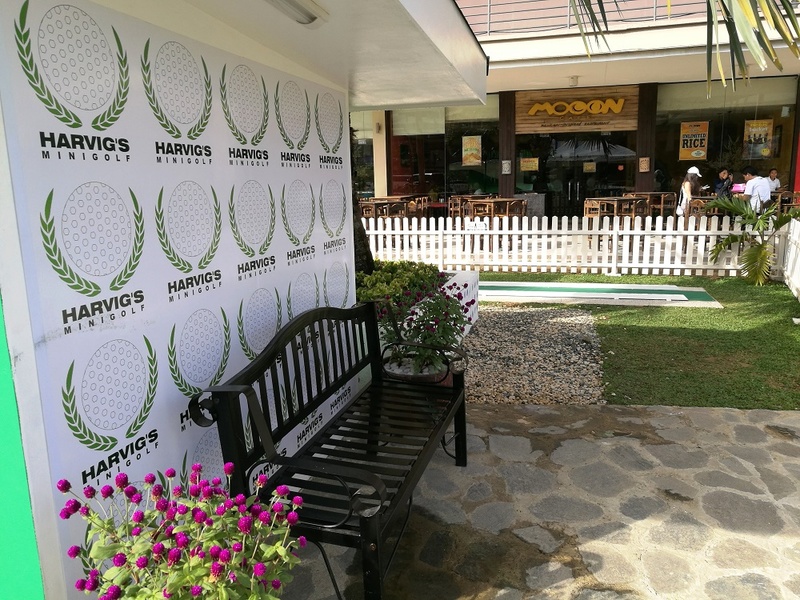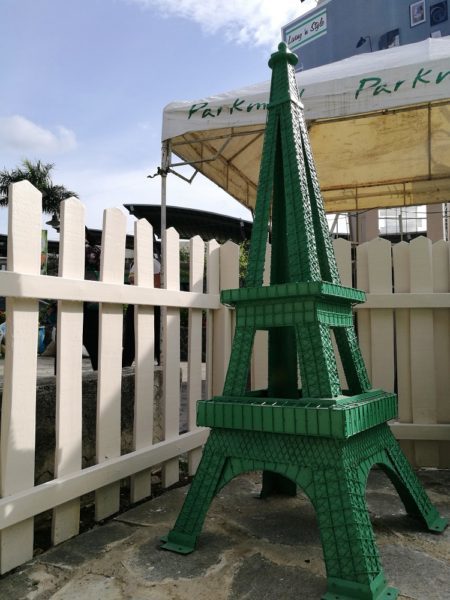 If you are looking for some place fun and new to bond with your family and get everyone to move around without really enforcing it, this is the best place to be. The daughter wouldn't even want to stop playing (we had the place all to ourselves that afternoon) even if she was all sweaty and had not taken her afternoon nap.
Also read: Budget Travel: Cebu Destinations Below 500PHP!
Stop by Harvig's and try your hand at hitting a hole-in-one!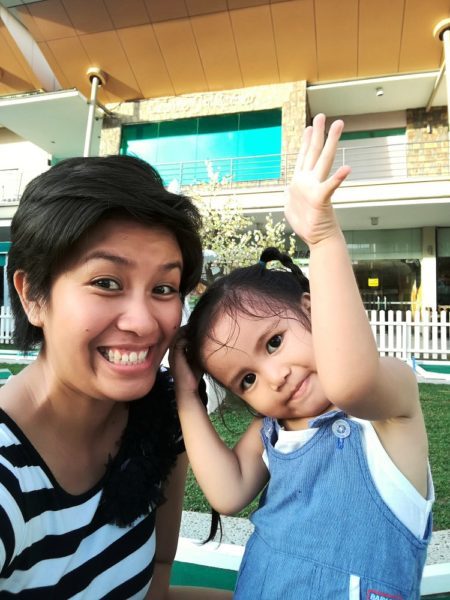 ---
Harvig's Mini Golf Fun Park
Enclave Garden, Parkmall Mandaue
Facebook
Operating Hours:
Monday to Thursday, 2PM to 10PM — PHP 100 for kids below 12; PHP 150 for adults
Friday to Sunday, 10AM to 10PM — PHP 150 for kids below 12; PHP 200 for adults
Pam is an outdoors-loving millennial momma who loves to hike, trek and camp in the beaches and mountains with her partner and their 3-year-old daughter. When not exploring the great outdoors, she moonlights as a freelance writer specializing in the travel, parenting, personal finance and digital marketing niches. You can also follow her via social media: Facebook, Twitter, Instagram and Pinterest!