How to Survive Traveling Alone with A Baby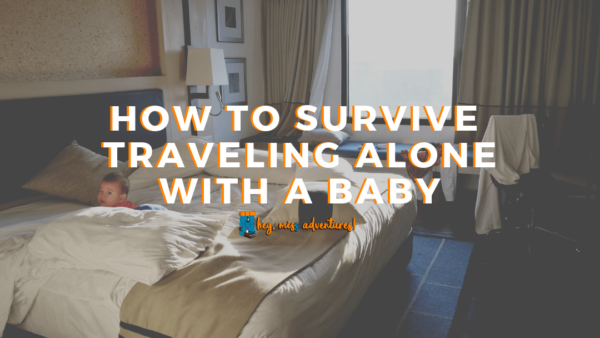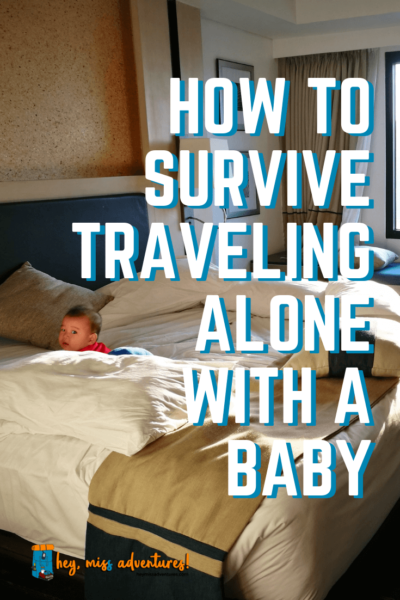 Have you ever thought about traveling alone with a baby?
Crazy thought, right?
Well, the son (baby #2) and I traveled all on our own in an airplane twice – and it wasn't as bad as I thought! Or maybe I was just plain lucky.
Son's first plane ride was when he was six months old and we did it again three months later. Beyond the few minutes of panic (for me) as he started to become uncomfortable, everything was a smooth ride.
Granted, it only lasted a little over an hour – but still it was scary to be all on your own when I was so used to having the partner around nearly 24/7.
Ever wondered how I managed to survive traveling alone with an infant on an airplane? I have a few quick tips!
If you're traveling with slightly older kids, here are some tips to make the experience less stressful for everyone!
1. Pack light
If you've been reading this blog or following me on social media for a while now, you'd know that the one thing I hate most about traveling is PACKING.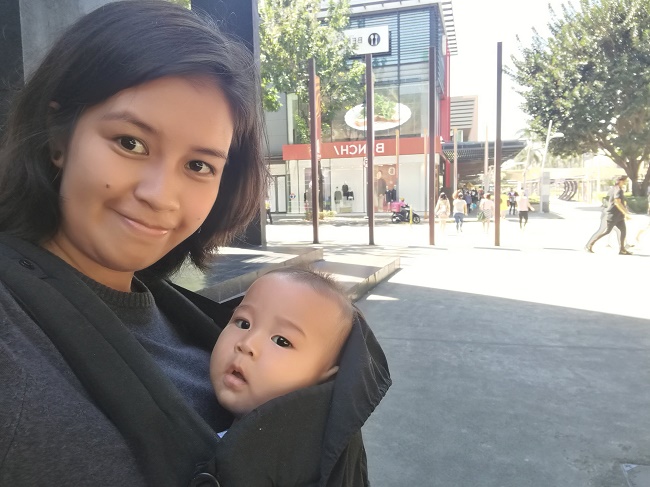 For this trip, it was mostly the partner who ended up packing our stuff.
I usually suggest using a backpack when traveling, but because we went on a sponsored trip where everything was taken care of (airplane, transfers, hotel, etc), we went with a wheeled luggage instead.
Regardless of whether you decide to go for a backpack or a luggage, consider things such as:
the length of your travel
where you plan to go
your modes of transportation
ease of taking things in and out of the pack with a baby in tow
Don't pack in too much because you will end up carrying a very heavy load.
It did also help that the son was exclusively breastfed so I didn't have to bring along bottles and formula, unlike we did with the daughter.
2. Keep your hands free
Now, it isn't enough to just choose the right type of bag. You need to make sure that you keep your hands free for the majority of the time.
Babies don't walk around this age yet so it was necessary for me to bring along a baby carrier – and it helped me tons.
Both my hands were free to sign papers, tow and carry my bags (I had one luggage which I checked-in and a diaper bag* for hand carry), buy and eat food and so on. My baby also got to sleep in peace even while I was walking around or riding. Ahhh…the benefits of baby wearing.
3. Pack some toys
We don't have as much toys at home as most do. Many of the toys we currently have are from my daughter's so we only had bought/were given around 2-3 more for the little boy.
I chose to bring a rattle and another small toy, which are both very entertaining around this age. We didn't get to use this on the plane though but they did come in handy inside the hotel room and during meal times.
Once we were on the plane, the little boy immediately got entertained looking out the window and when the plane took off, he had already dozed off. He woke up just as we were about to land so it was a great experience for us.
4. Do things before take off
Boarding time is almost always a stressful time for traveling families with little kids. Why so?
Well, around this time, everyone is waiting for their turn to board the plane. Delays can sometimes happen and the waiting game makes kids antsy and tired.
I was lucky that the little one was very cooperative during both times we waited for the plane during our departure from home.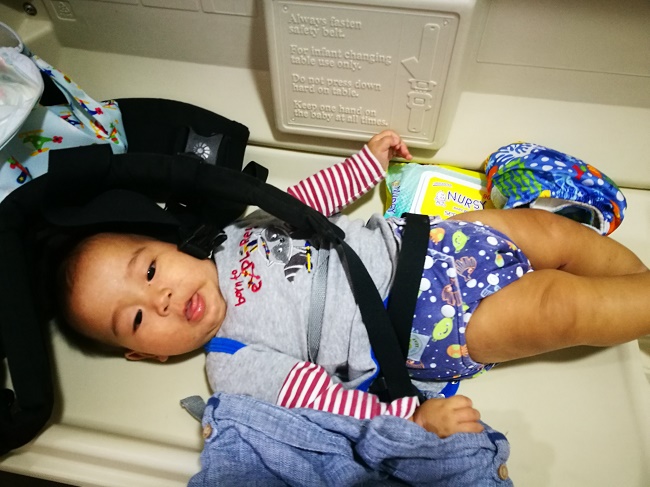 Going back though was a different story because we arrived at the airport around two hours ahead of ETD. It was around lunch time so I made sure to do everything – eat, drink, change diapers (VERY IMPORTANT!!!) and take a pee.
You can't control when the baby pees or poops, of course, but if you can change diapers ahead at the airport where the changing station is much bigger versus the tiny cubicle inside the airplane, then by all means, do it.
5. Hand carry the essentials
Obviously.
You want to make sure that all your mommy and baby essentials are with you and within reach during the plane ride.
I kept mine very light because I was just carrying a diaper bag with me. It contained a fresh set of reusable diapers (that sounded crazy, considering I was traveling alone with the baby) and some wipes.
The other small items I had with me (money, cellphone), I was able to keep in the tiny pocket inside the baby carrier.
We also both wore very comfortable clothes and I brought along a light jacket, which I also used to cover the baby inside the airplane.
6. Don't be scared to ask for help
I was traveling with fellow moms so I had lots of help during my travel.
We weren't seated together though but I was thankful that the person who sat beside me was such a gentleman. He made sure to hand me my cup of coffee and sandwich from the stewardess (there were three seats in our row; and I took the window seat). He even volunteered to take my luggage from the overhead compartment before he left (I didn't have it there though since I had it checked in).
If you've considered backpacking with an infant, here are some things you need to prepare for!
7. Comfort and safety first
Initially, I wanted to leave the son at home for that 28-hour trip in Manila but he was (and still is) exclusively breastfed and did not know how to fee from a bottle.
So, we eventually decided that I had to bring him along. I was lucky that time because everything was provided for during the trip, and we were taken care of very well. We even had a whole room with a king-sized bed all to ourselves so it was a great experience for the both of us.
The only difficulty I had was making sure that I was able to take care of the both of us, given the tight schedule that we had. I managed, but it was crazy.
How did I manage to take a bath when I was alone with my baby inside the room? It's a feat and NOT recommended hahaha – I had to keep the bathroom door open the entire time and would go out to check up on him every couple of seconds. It did help that there was a huge bed and that he wasn't crawling much yet so there was a lot of time to react in case he rolled over the bed.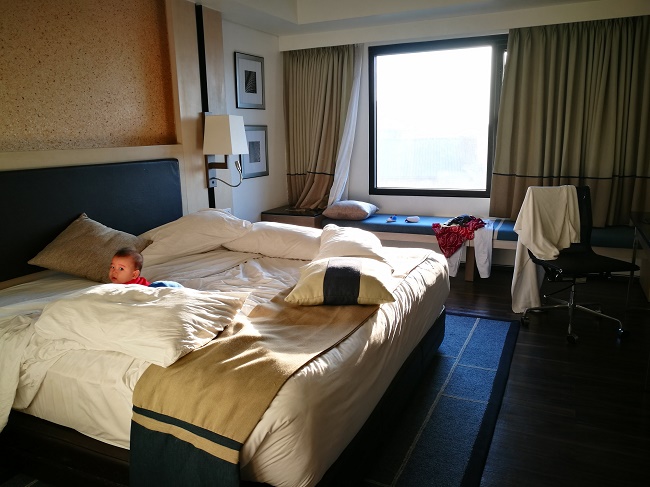 8. Forget the phone
We only have one cellphone at home and it is now considered old by modern standards (nearly two years).
When we arrived at the airport, the battery was nearly drained and had totally become empty when we boarded the plane. Technically, I didn't get the chance to document the son's first ever plane ride but I did get to snap a few photos on our way back.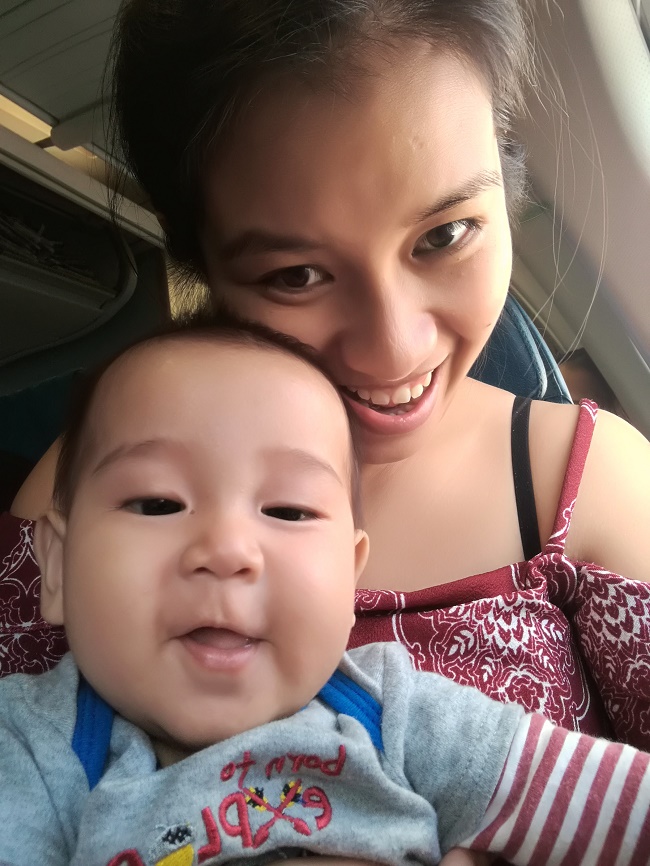 Nevertheless, I highly suggest that you forget the phone when you're all alone with your infant on a plane ride because you would want your full attention towards them. You don't want to be distracted and you would want to make sure you can attend to their needs right away.
Plus, you don't want to be the mom who's too preoccupied with their phone and you don't have to worry about losing it in case you have to make a quick trip to the lavatory.
9. Stay calm
I've read somewhere that babies react to whatever emotion they can get from their parents or from their surroundings.
During all the trips that the son and I shared, I tried my best to stay calm, even when he was on the verge of a tantrum. He did have a few seconds of crying but there's nothing that a good latch can't solve, it seems. I just gave him the boob and he was asleep in seconds.
So…just relax, enjoy the ride and enjoy that special moment together! Show your baby all the smiles you can possibly give and you might just get a smile or a laugh back. Problem solved!
What's stopping you?
Have you been on the fence about traveling alone with an infant? Have these tips help you reconsider booking a flight with your baby in tow? What's your excuse for not traveling with kids?
Honestly, babies are among the best travel companions because they do nothing but eat and sleep – no need to worry about anything else!
What are your biggest fears about traveling with babies? What have been your best hacks? Share them!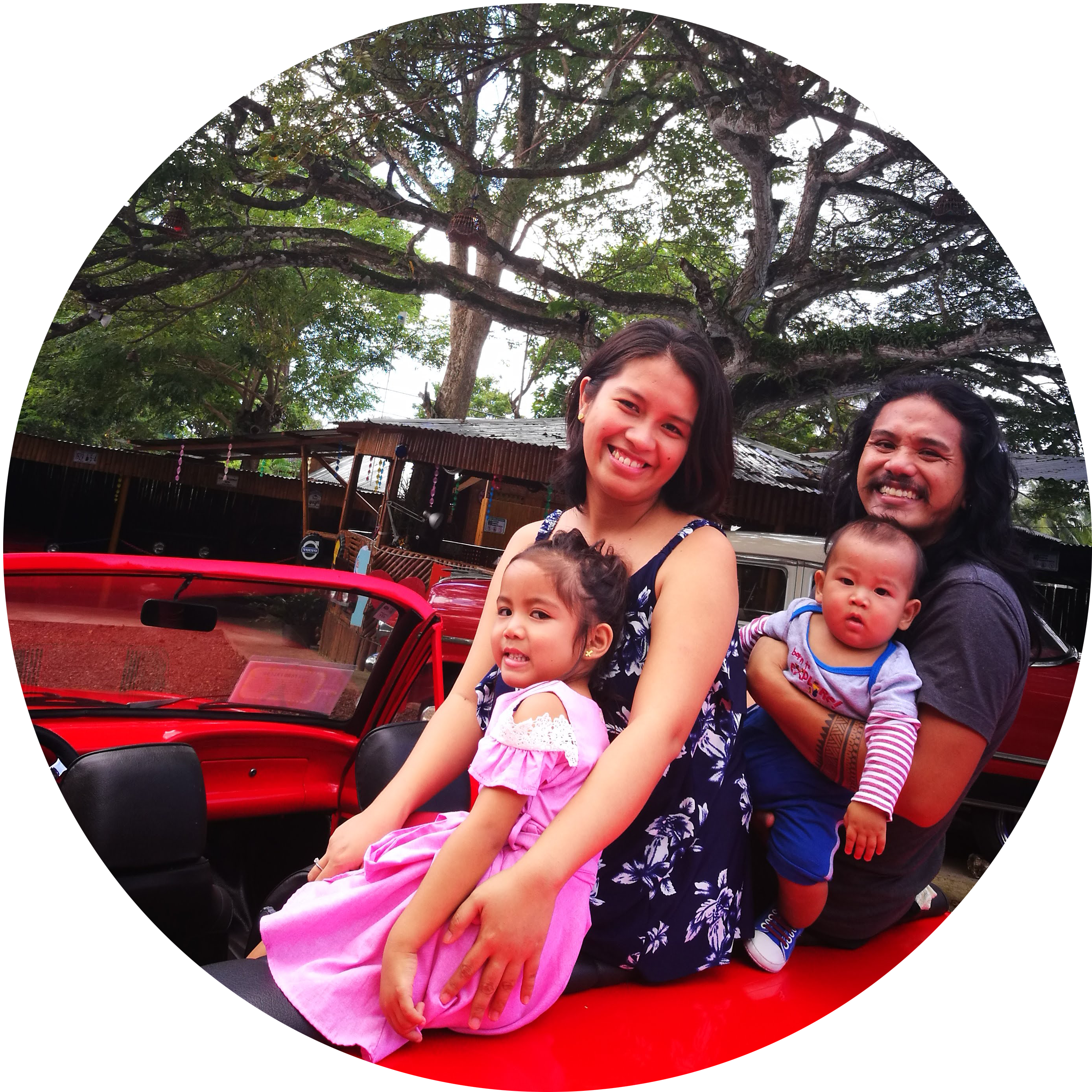 Oh, hello there!
Pam is an outdoors-loving millennial momma who loves to hike, trek and camp in the beaches and mountains with her partner and their kiddos. When not exploring the great outdoors, she works with bloggers, coaches and solopreneurs to free up their time so they can work on the things that they love and enjoy the most.