Short Term vs. Long Term Travel: Advantages and Disadvantages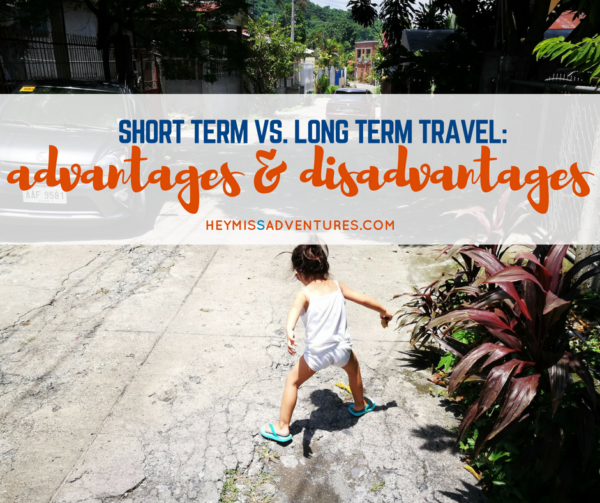 We aren't the most traveled family in the world but we take it one destination at a time.
Our travels mostly consist of weekend trips to nearby destinations with the island (usually to camp or hike) but, once in a while, we also fly ourselves to a new province in the country. Last September, we decided to try out long term travel (as in 22 days) to see if it was truly possible to become a digital nomad family. We had the opportunity going so, why not?
Now, let me tell you that we do not have deep pockets nor a lot of savings. We still have obligations and debts to pay but, honestly, after being cooped up at home for a little over a year now, not having a new environment to look at takes its toll on your physical, mental and emotional well-being. Truth is that it does kind of make you feel stuck in a rut.
Also read: Confessions of a Traveling Momma
But, enough about that, because really what I'm here to share with you the advantages and disadvantages of both short term and long term travel — and which one might be right for you:
Short-Term Travel (Fast)
Advantage: More places to see
Weekend and short-term travel usually mean that you get jam-packed itineraries. This means that you will always be on the move and you get to see more places even with the limited span of time you have. Most people go on fast trips through the help of travel agencies because it's faster and less of a hassle when you don't have to worry about your transportation, accommodation or schedule anymore.
Advantage: You make more friends
Because you visit more places, you get to meet more people and thus make more new connections and friendships. You might even catch the same group of people at the next attraction because, chances are, they are following the same itinerary as you are.
Advantage: You pay less
What's great about short-term travel is that you have a clearer estimate of how much you might be spending for the entire duration of your travel. You save up, pay for your bookings, save some pocket money, travel and you're done. Because you know how much time is left until you are in the comforts of your home again, you are able to figure out your financial needs better.
Also read: Bills You Can Say Goodbye to When Traveling Long Term
Disadvantage: It results to travel burnout
We've tried having a jam-packed itinerary before. We took a plane from Cebu to Manila then rode a bus to Pangasinan. The next day, we went to Pampanga to see Mount Pinatubo then headed to Clark then back to Manila again. It was honestly very exhausting and while I enjoy long bus rides a lot, it can seriously take its toll on you especially if you do it one ride after another with very little rest in between. During our recent Mindanao travel, we took a 14-hour bus ride from Davao Oriental to Surigao del Norte because we were slightly short on time already.
Long-Term Travel (Slow)
Advantage: You get to know a place better
Last year, we spent around a week in Davao City and then 10 days during our trip there last September. It was our third time in the city and we were surprised to find out that there were still a lot of places we haven't gone to. We rode a lot of public transportation and, as a result, we have sort of figured out our way around without asking for directions. Plus, we got to experience staying at different points in the huuuuge city, too.
Advantage: It's cheaper…in the long run
If you think about it, long-term travel does not sound cheap since you will be spending every single day. Then again, isn't that what we do at home (except if you live with your parents, that is). When we went on our long-term trip, we made sure to take note of every single cent we spent on the road to see just how much money we can survive on.
We were quite surprised to see that we can live on just ₱1,200 per day for two adults and a toddler. Mind you, this already includes transportation costs from CDO to Surigao City, accommodations, food, a few leisure activities, Internet and more. For the 10 days that we spent in Davao City, we only averaged ₱950 per day.
Also read: Eastern Mindanao Road Trip: Travel Expenses Guide
Disadvantage: Not everyone has time
Sadly, not everyone has the time to spend that long on the road. I quit my corporate job last year to start working from home and I am thankful that right now, my work has allowed me to be on the road and continue earning money as long as I am able to go online. I've yet to wait for the day when I could finally go on a four-hour work week but until that day comes, I will have to content myself with the current situation.
Now, you do not have to go for one over the other, really. In fact, you can always mix the two up and get the most out of your travels. No one is stopping you, anyway, so travel on — doesn't matter how long or short you go!
---
This post is a part of a new weekly series called Inspiring Outdoors. The series, which comes out every Wednesday, aims to inspire and motivate readers to get out of their office cubicles, ditch the gadgets and explore the beauty of life outside. Go and explore the outdoors!
Want more inspiration? You can also check out #FamiliesOutside, an interview series to help encourage families to go out and explore places, near or far.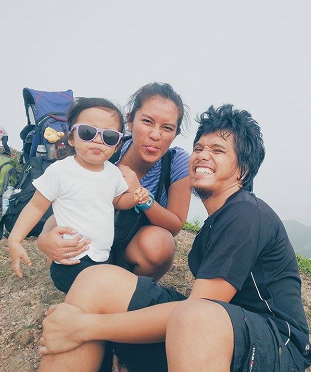 Pam is an outdoors-loving millennial momma who loves to hike, trek and camp in the beaches and mountains with her partner and their 3-year-old daughter. When not exploring the great outdoors, she moonlights as a freelance writer specializing in the travel, parenting, personal finance and digital marketing niches. You can also follow her via social media: Facebook, Twitter, Instagram and Pinterest!