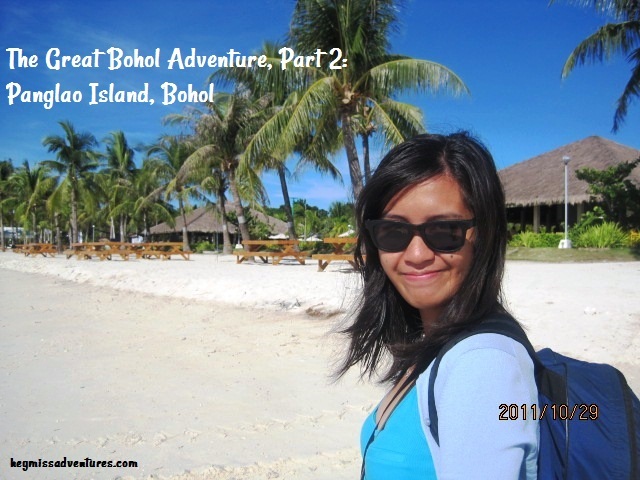 Our first night in Bohol was filled with fun and adventure – yes, right from the start. We didn't get a room at the resort so you could just imagine how cold that first night was, sleeping with the sea breeze getting you closer and closer to hypothermia. (Okay, that last bit is really just an exaggeration since the Philippines is a tropical country. But it was cold, I tell you.)
The place we rented out was a cottage of sorts with no surrounding walls. It was enough for a "barkada" (group of friends) to sit or dine in but definitely not for sleeping in. All it had were benches at the side and a big table at the center. But all those are fully laden with food, booze and bags, as you could see on the pictures.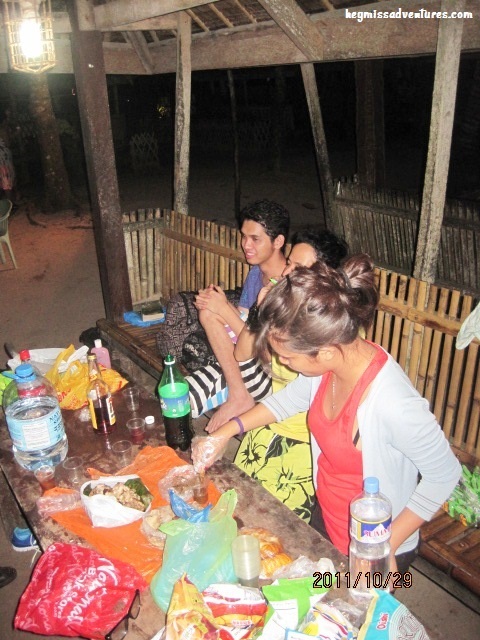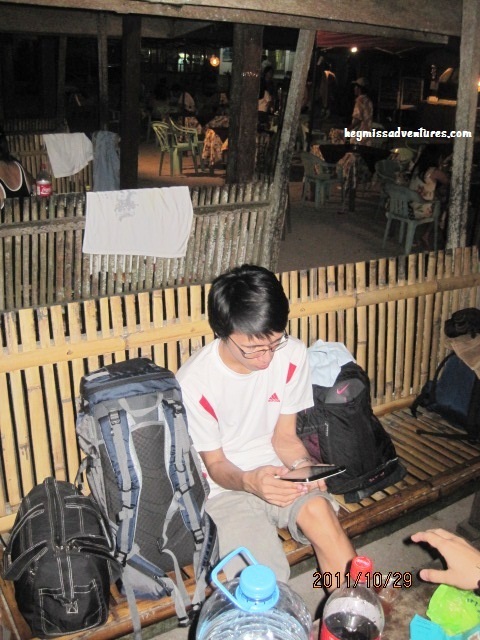 We tried to share a few shots of hard drinks for the night but only up to a point. I guess we were all just too tired and we had early morning tour plans the next day so we wanted to make sure that we were mentally and physically prepared for it. We did get to play a round of Stacko (similar to Jenga) and then did some camwhoring as well. We also tried out a "water protector" that our friend bought for his DSLR camera.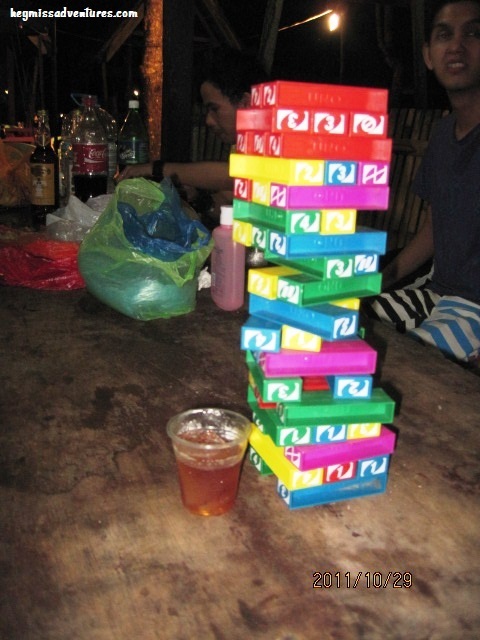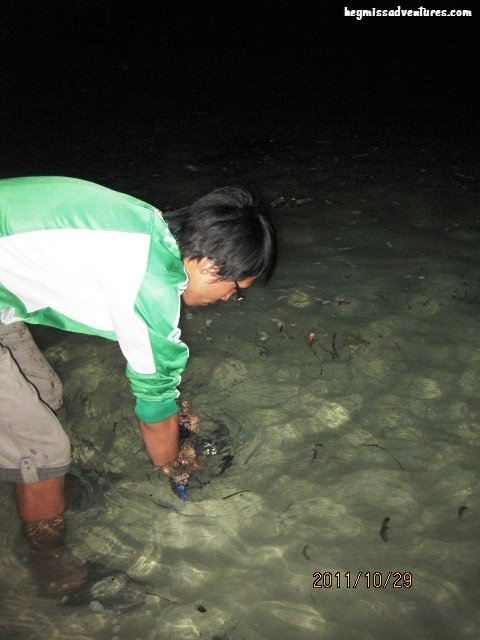 The partner and I tried to sleep on the sand but, boy, was it cold!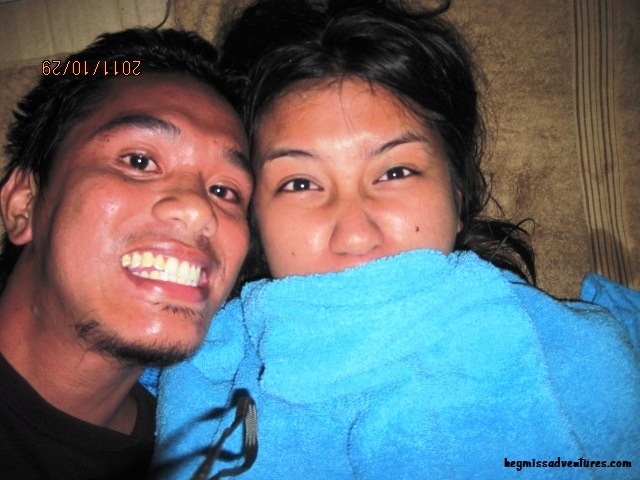 Most of us were able to sleep through the night but apparently, a few weren't. Hmmm.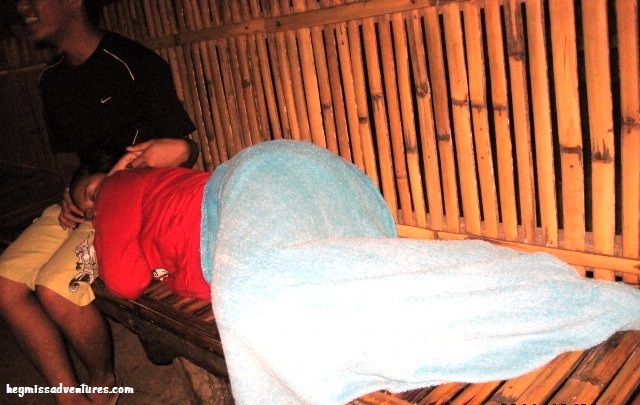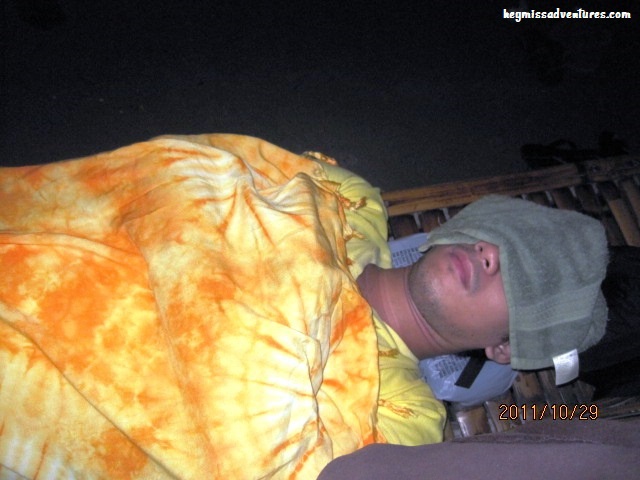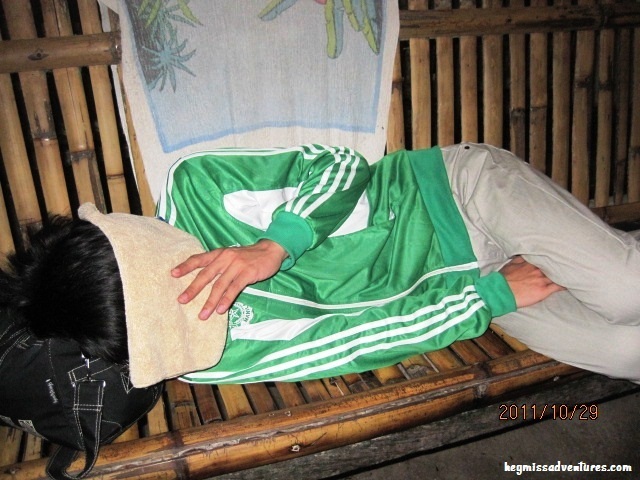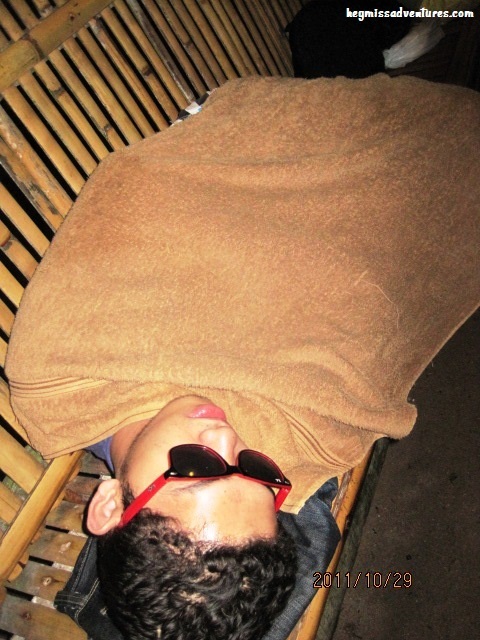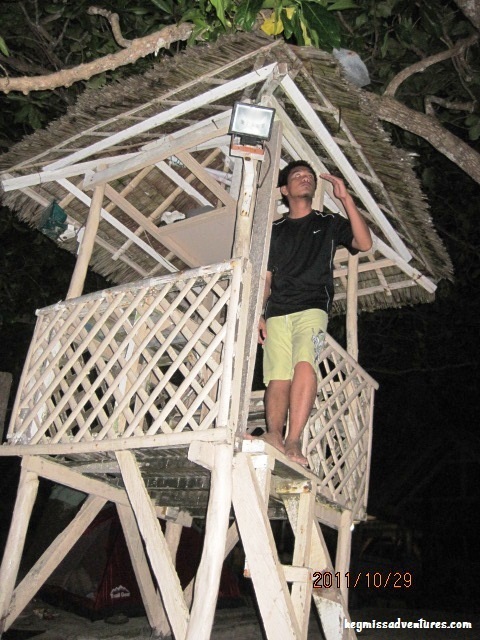 And then the morning came. Well, the break of the dawn did first, of course.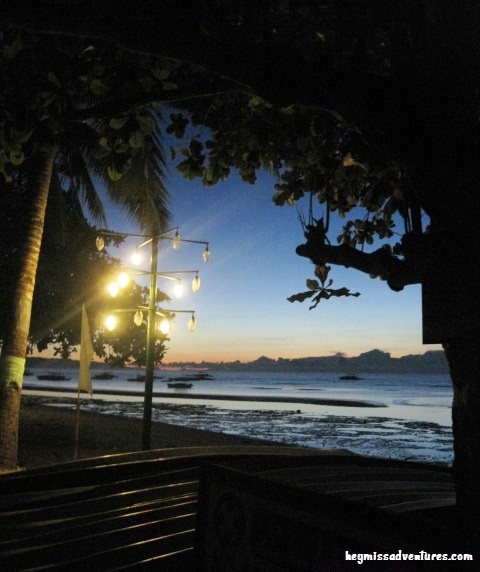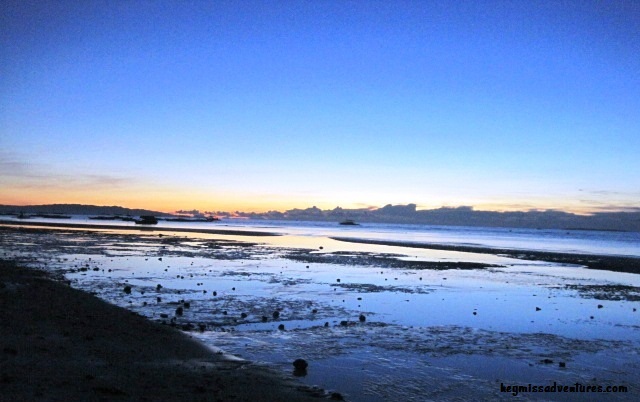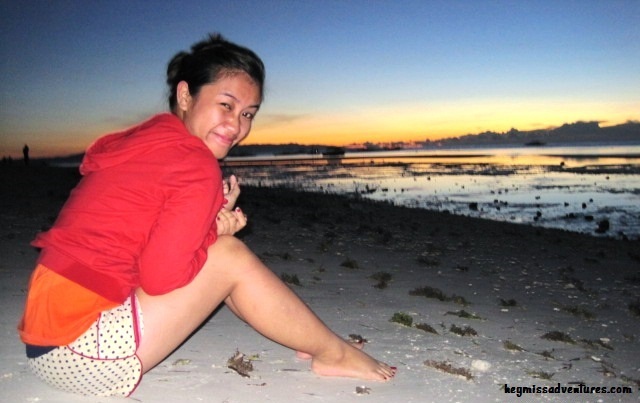 Then the mandatory sunrise and other related morning shots had to be put in order first.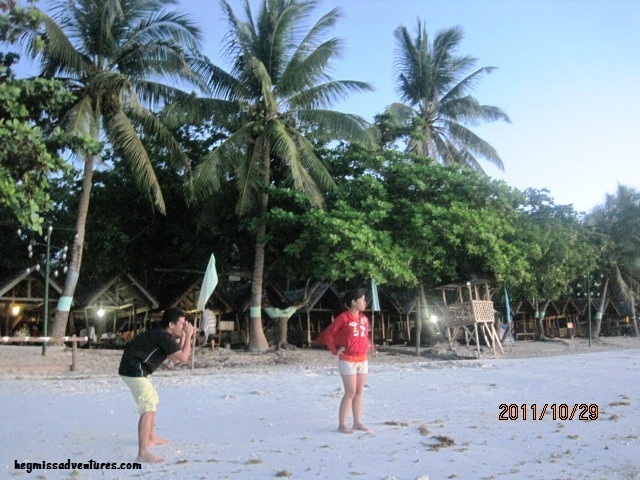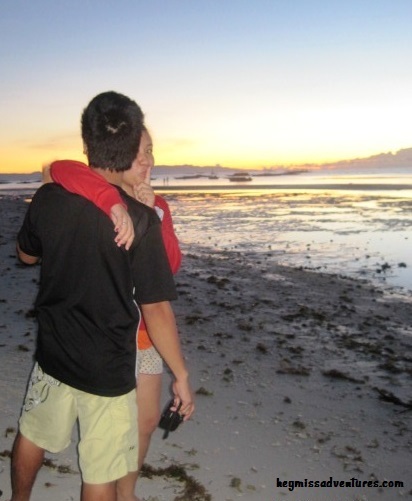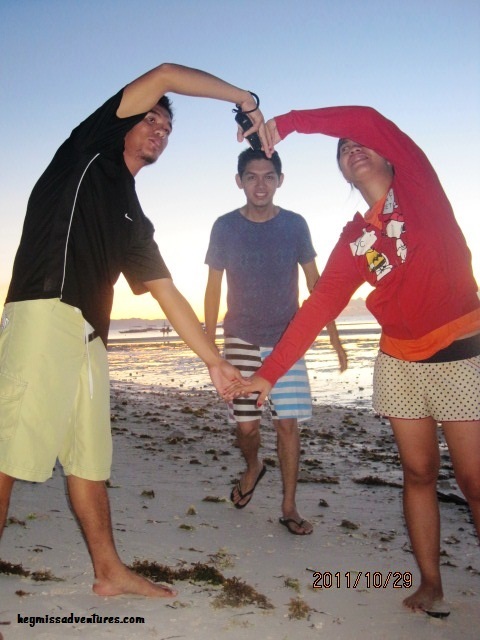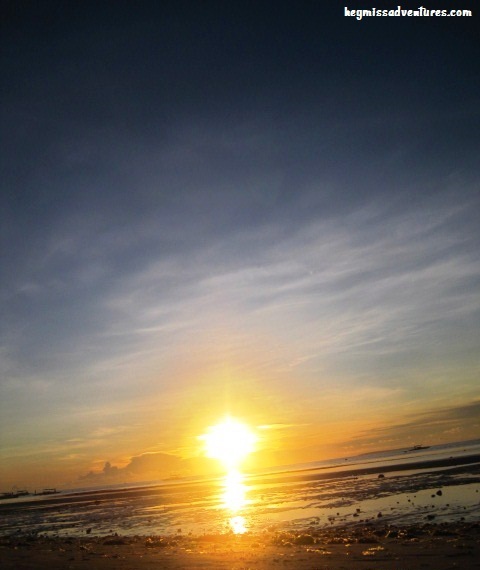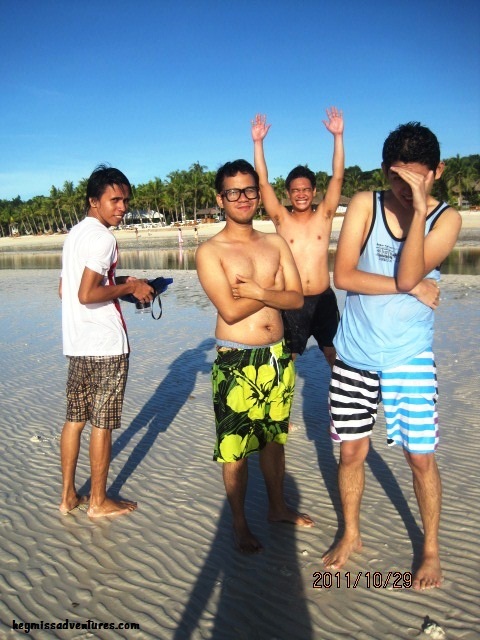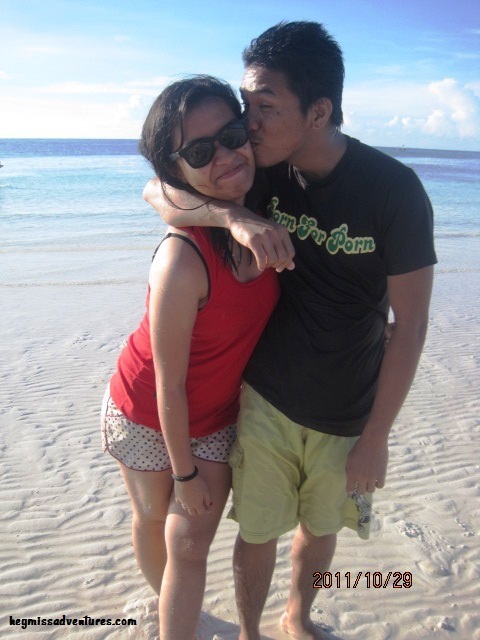 We had a few hours to swim around but the big problem was that it was still low tide so the sea was very far from the shore. And when we got there, it was only around knee-deep.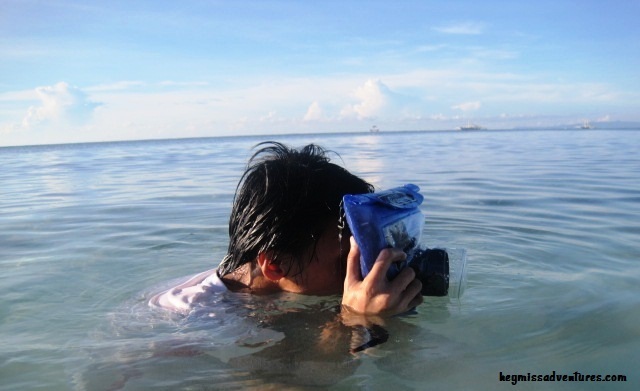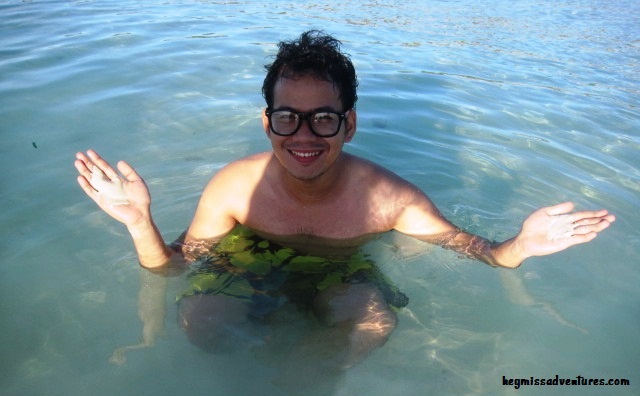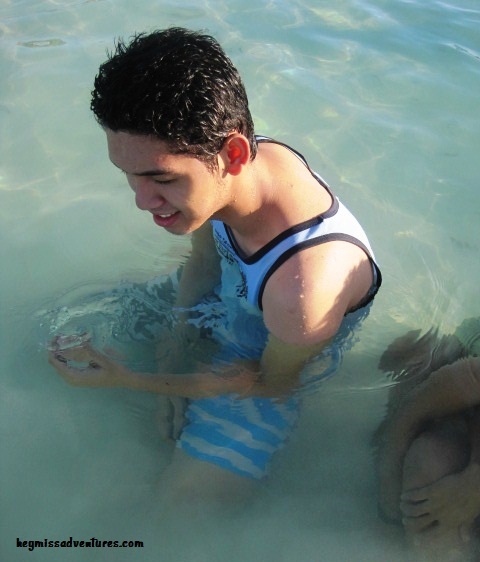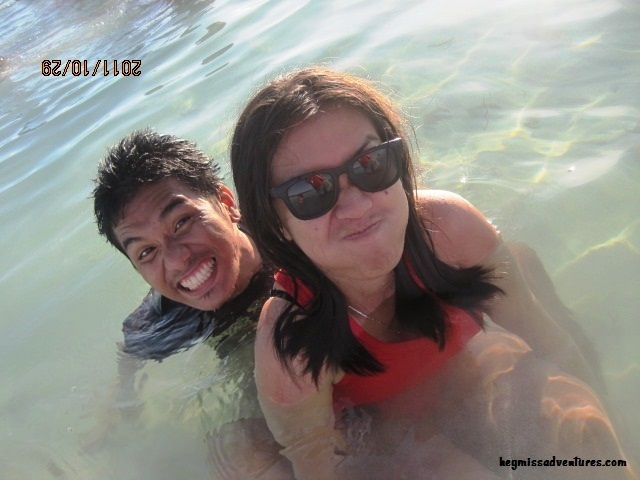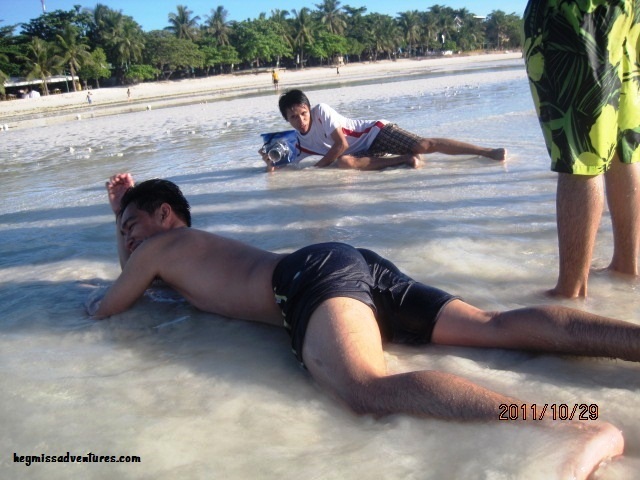 Then it was time to go. But, of course, not before taking pictures at the nearby posh resort (not the one we mistakenly went into the night before). Haha.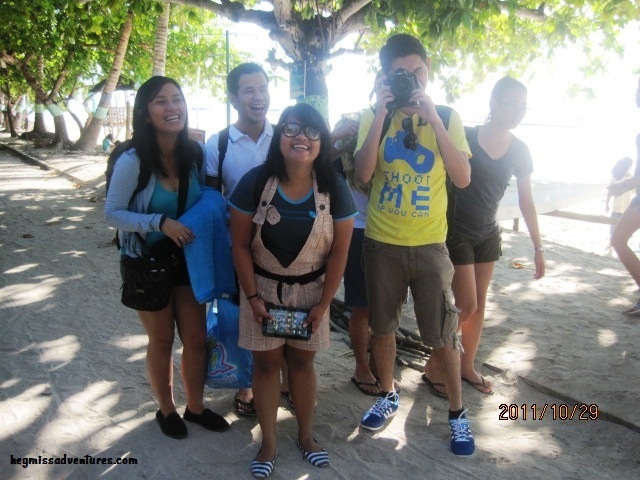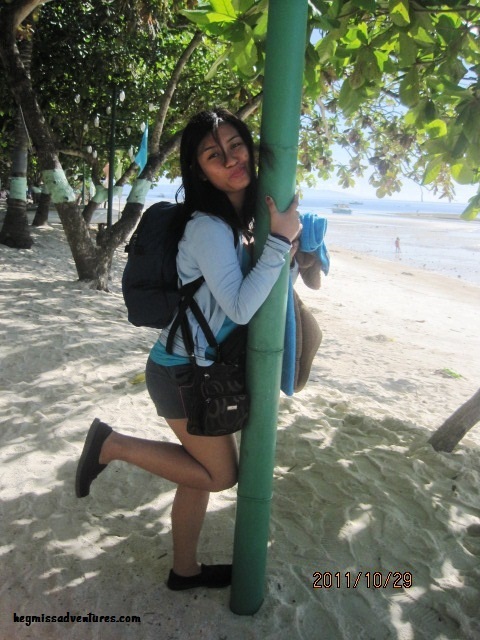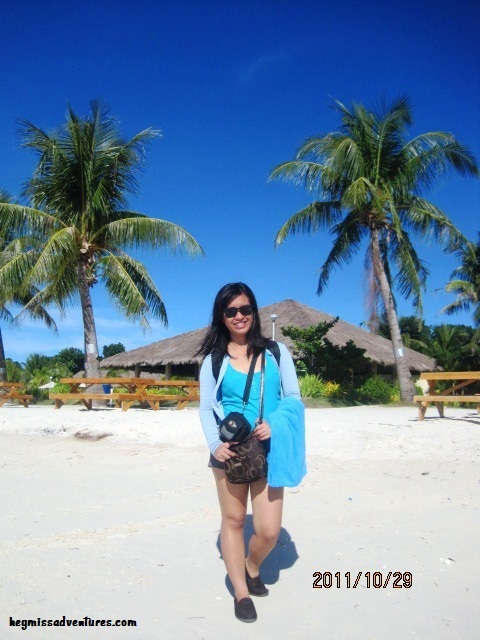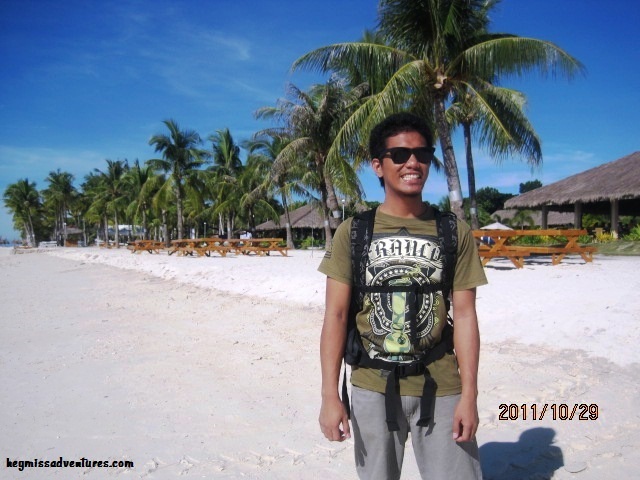 Then the adventure starts! Tune in for the next post!
XX