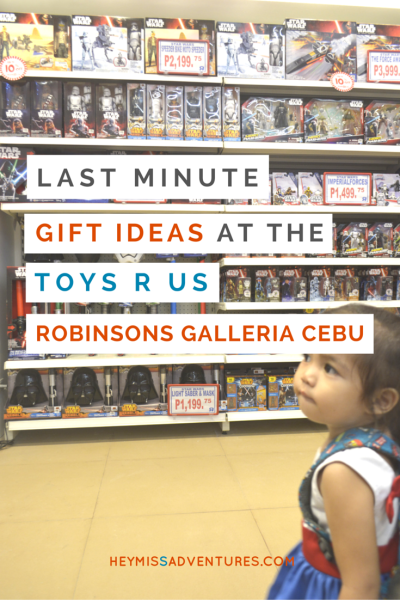 The truth is that we're skipping the gift giving this year. Christmas is a big thing here in the Philippines and I feel like a Grinch saying just that but there are just some priorities we have to consider, such as paying for a house. But in case you have some extra room in your pocket to wiggle around and still haven't done any shopping for your little ones, Toys R Us Robinsons Galleria has finally opened and it's a paradise of playthings.
Here are just a few of the awesome stuff you could find in the huge store which, by the way, is the second stand alone store here in Cebu (the first one is in Ayala Center Cebu).
For the Star Wars Fan
Many of us have caught the Star Wars fever with the recent release of the seventh installment in this epic series. So, here's a treat for the fans: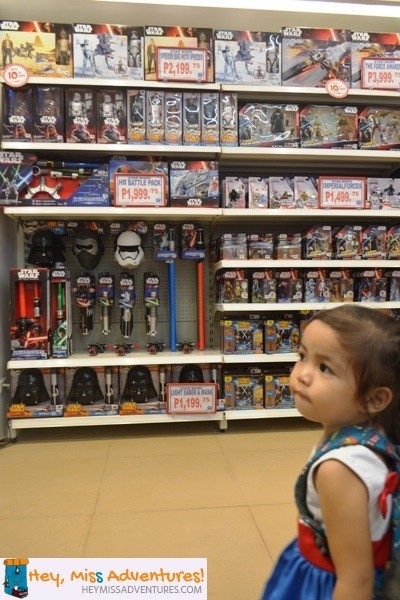 For the One Who Loves Challenges
I'm a big fan of puzzles and I think I'd be coming here more just to collect these awesome puzzles. They have those 3D ones, too!

For the Artist
Well, you sure can't stop your budding Da Vinci from pursuing their calling — so here's some gift items for them: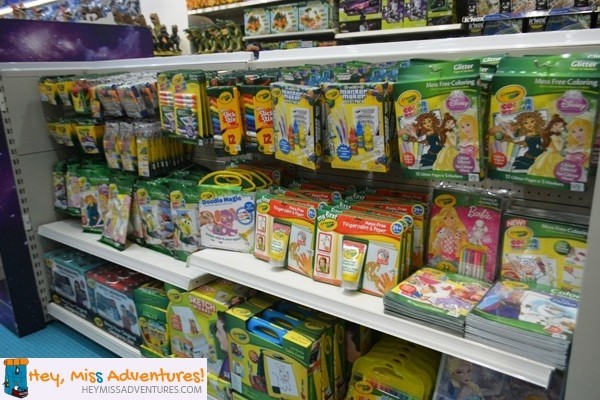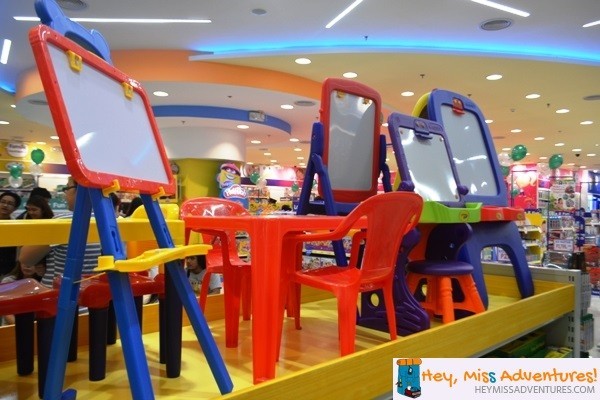 For the Creative and Imaginative Mind
And for the builders —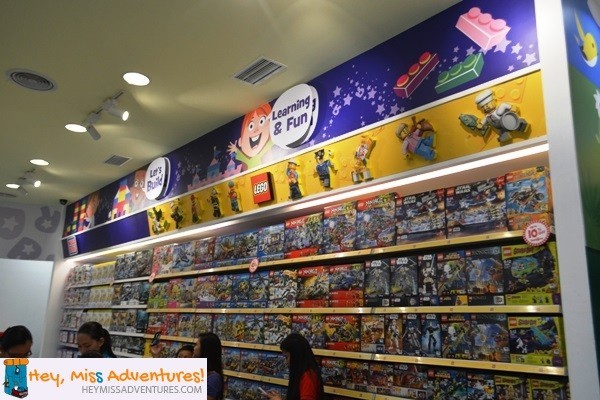 — and craftsy kids in your life.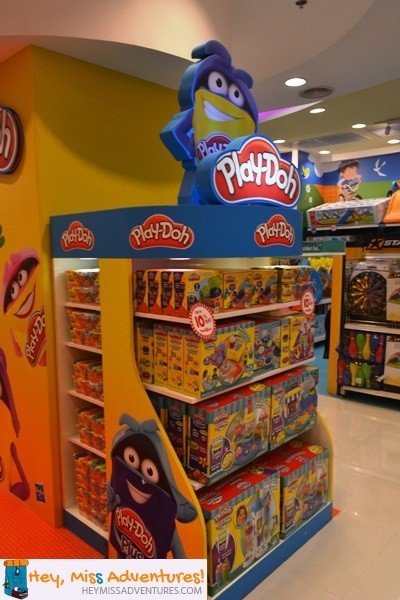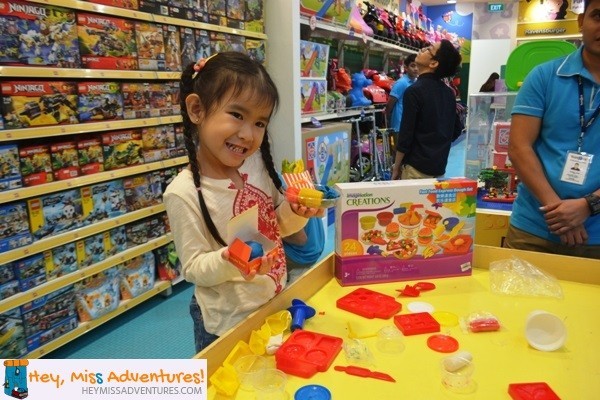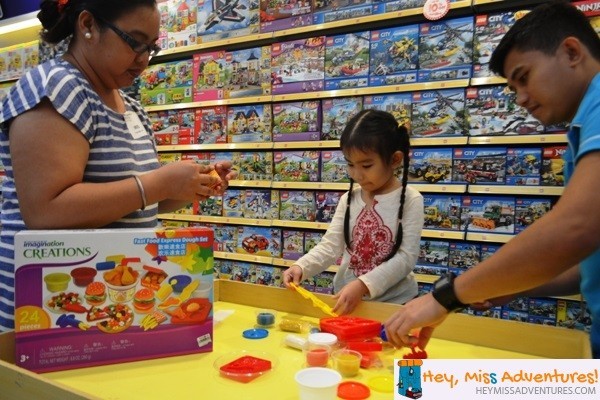 For the Pretend Play Enthusiast
If your kids love dolls, especially those that they see in the movies and TV shows: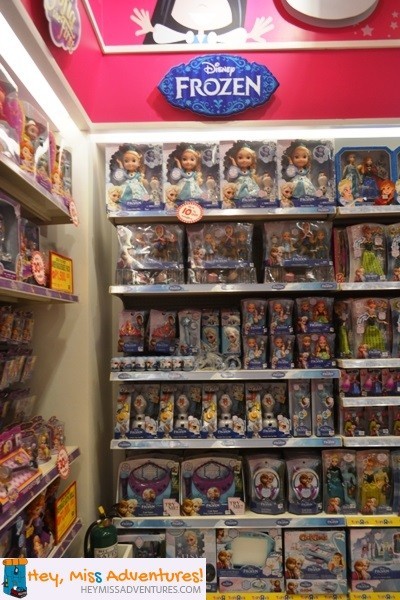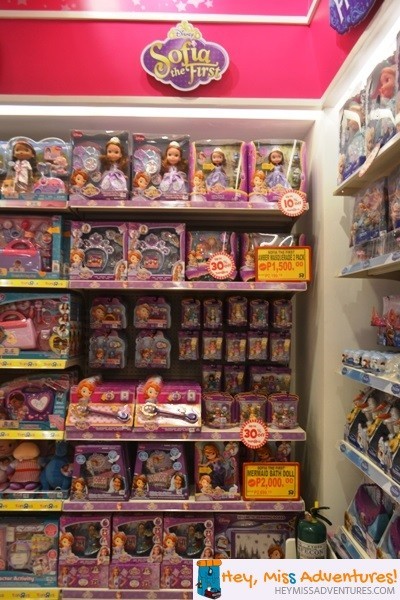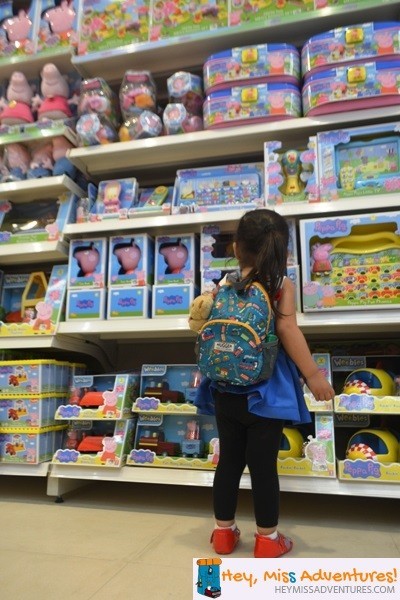 But I am a big fan of these great dolls, too.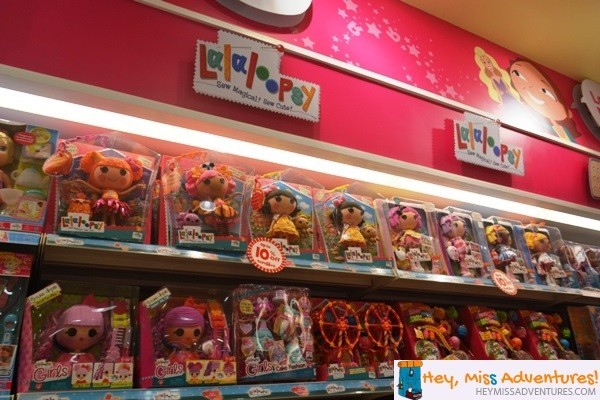 I am a huge fan of Baby Alive dolls because they're great for pretend play. Your kids are going to be future moms/dads/aunts/uncles/big sisters/big brothers so you want to make sure they actually know, at least a bit, what to do when there's a baby around.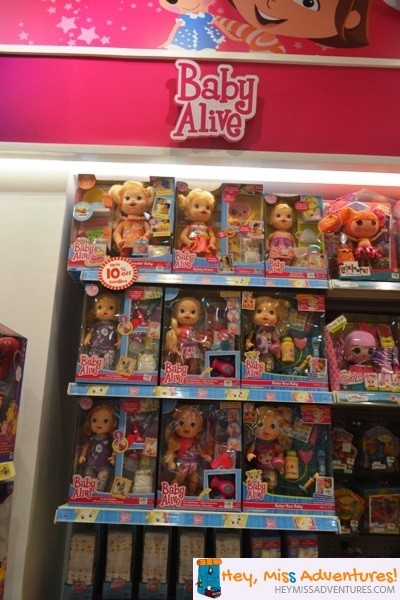 For the Techie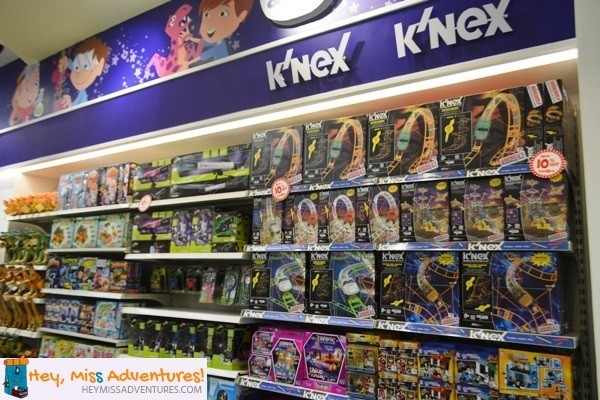 For the Active Body
And to get your kids to stay active and healthy:


For the One Who Loves to Cuddle
I once had a TY stuffed toy from a McDonald value meal and I loved it.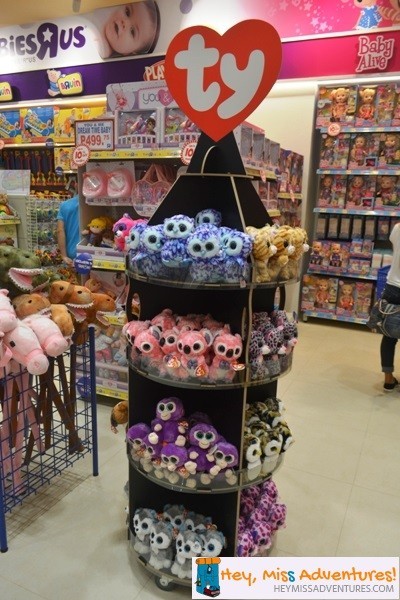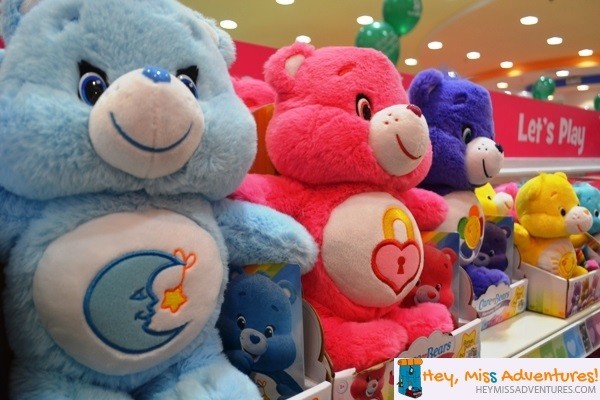 For the Wee Ones
Of course, there's also some really great selections for the babies. I love these products — some of them are really practical and useful while the others are extremely helpful for their intellectual and physical development.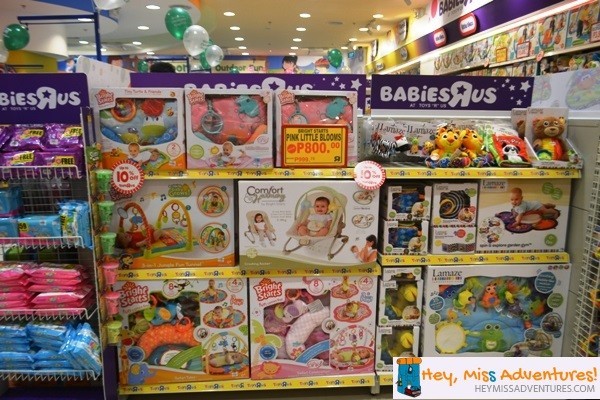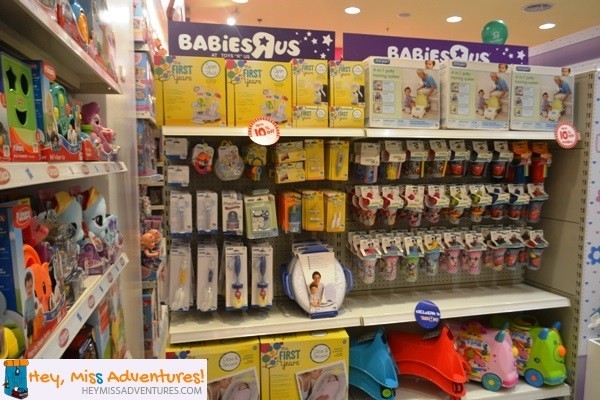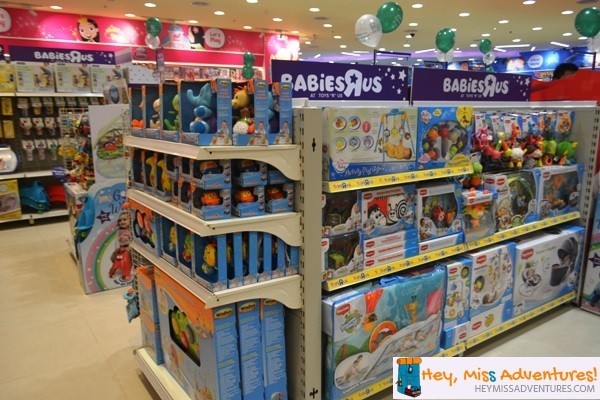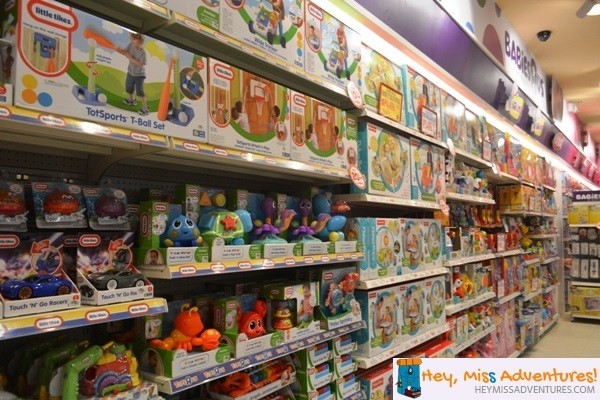 And while you look around…
And the best thing about it is that there's a LEGO play area for the kids while you look around and finish your shopping. I've only seen one of these in the LEGO store in the NAIA airport — our daughter loves it.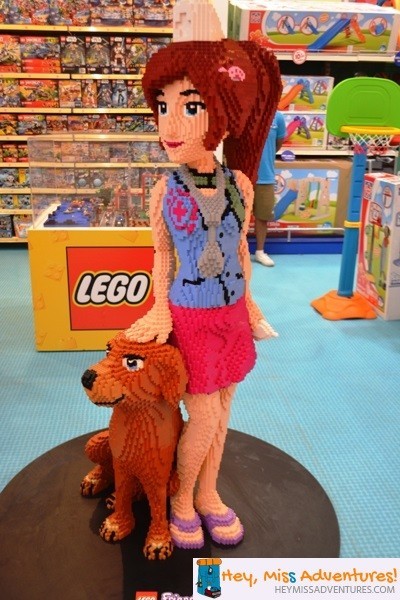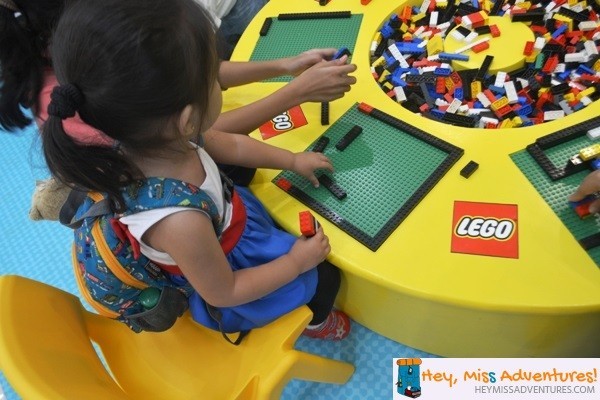 I'm trying my best to do away with buying kid's toys especially this Christmas but there are some really great things in the biggest and newest Toys R Us Robinsons Galleria Cebu that would change your mind. We almost got our daughter those play microscopes/telescopes but decided to get it when she's a bit older instead.
My daughter will be turning three this February and I love the idea of the Toys R Us gift registry. Sign up is free and you can avail discounts and freebies upon registration.  There is even a free coloring book and a 40-page Toys R Us customized photo book for the event photos waiting for you.
All you have to do is:
Go to the store and sign up the application form;
Accomplish the gift list (you can tour the store with the Gift Registry Associate to see more choices);
Submit the form; and
Claim the gift registry cards, discount coupon and other freebies at the customer service station.
BONUS:
Toys R Us Robinsons Galleria Cebu is offering 10% discount on ALL items until December 31, 2015.
AND
Get a chance to win over P200,000 worth of prizes by playing the Toys R Us Toy Crush. Simply visit their Facebook page for details on how and where to play!
BIG THANKS to Toys R Us Robinsons Galleria Cebu for inviting us to the opening of their biggest and newest store here in Cebu. We sure had a great time, just look at our haul:
Toys R Us
Robinsons Galleria Cebu
Website: http://www.toysrus.com.ph/
Facebook: https://www.facebook.com/toysrus.ph
Twitter: https://twitter.com/toysrusph
Instagram: https://www.instagram.com/toysrusph