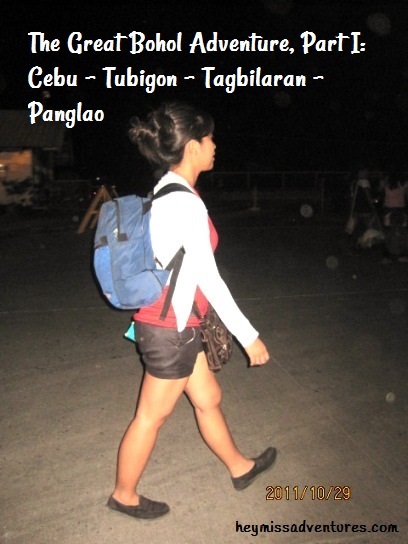 Bohol is one of the 7,107 islands that make up the Philippine archipelago. It belongs in the Visayas, which is one of the three island groups in the Philippines with Luzon and Mindanao being the other two.
Bohol is not exactly that close to my heart, among all islands that compose the Region 7. My dad hails from the mystical island of Siquijor, my mom from Negros Oriental, where they also met each other. For a while, they stayed there with my mom's parents so it was also where my brother was born. Meanwhile, I often tell people that I am a pure Cebuano. I was born and have been living here in Cebu for the last 23 years.
I did not know, though, that my maternal grandmother actually came from this island. Thus, during the town fiesta, I went there together with three other cousins. Their place was around 2-3 hours from the capital city of Tagbilaran. The first time I ever set foot in Bohol was when my parents treated me to a day tour there, after finding out that I had my first (or so they thought) relationship at the age of 14. It was a bribery of sorts.
This entry is actually the third – or fourth time – I have been to Bohol. The circumstances were different though because I was with my friends and it was the first time that I ever went out of town (and across the sea) without parents or a teacher to look out after us.

It was in time for the town fiesta at a friend's place when we went there (actually, it was the main reason we went there). My thesismates and I have also been longing to go on an out-of-town travel ever since the pressure of college thesis fell heavy upon our combined shoulders. There was finally the chance to go – plus accommodation was not much of a problem since one of my bestfriend's family lives there.
I almost did not make it, though, because in a few days, I would have already started training for employment. The day (or two) before the scheduled departure, I took a pre-employment medical exam where one of the tests required me to go back to the clinic, in order for them to see results. We had planned to take the (very) early morning boat trip but my schedule at the clinic was in the afternoon. Either I had to join the trip then retake that particular medical exam (and repay as well) or miss on the trip and save myself around PHP800 (~18USD).
As we all know, someone who is determined to do something and will insist on doing something until it is done. Thus, there had to be a compromise. Fortunately, the next boat schedule was about 30 minutes to an hour after my clinic appointment. I would no longer be able to join the fiesta but I could still join my friends for the remaining part of the trip. We stayed there for about 3 days and 2 nights.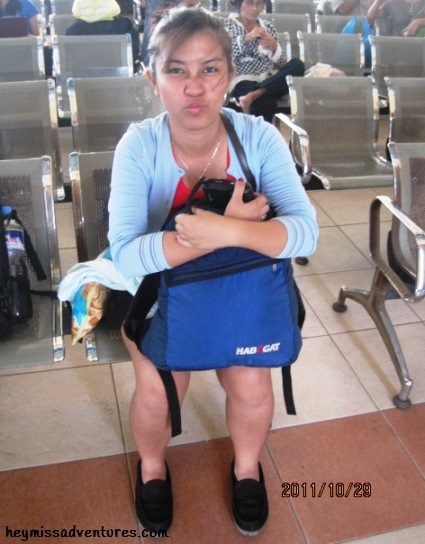 I was already with my new travel buddy (ehem) then so I thought that doing the trip with just the two of us would be a great adventure. It sure was. It was the first time ever that I traveled with one other person to some place across the sea. We've only really been "together" for about five months then. Haha. But enough about that.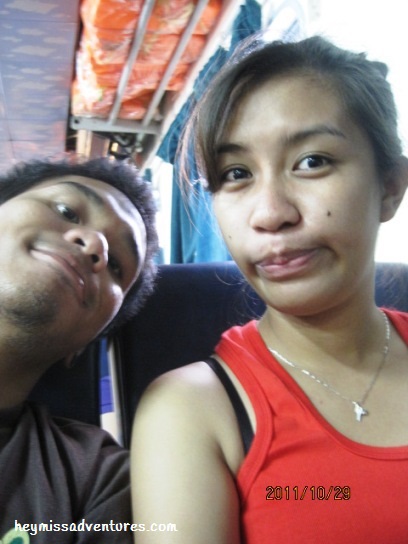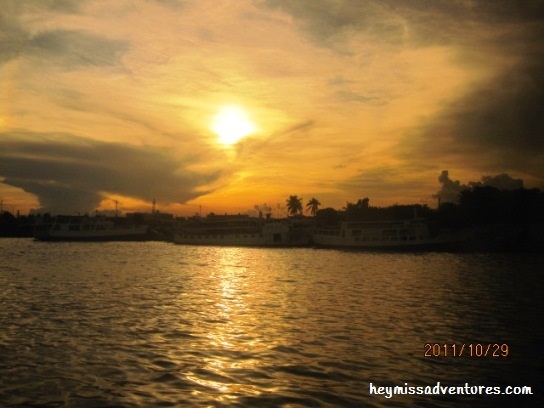 So, we went aboard on the next boat schedule and about an hour or two later, we were already in Bohol. By the way, we traveled to yet another port in the island. Going to Tubigon from Cebu is a much cheaper route compared to going directly to the provincial capital, Tagbilaran. A shipping company did offer free "comeback" trips though so you will be paying two tickets for the price of one. It went straight to Tagbilaran. I wasn't sure why we didn't take that route though. It was probably the schedule. Trying to buy those tickets at the closest date to the scheduled departure is an impossibility.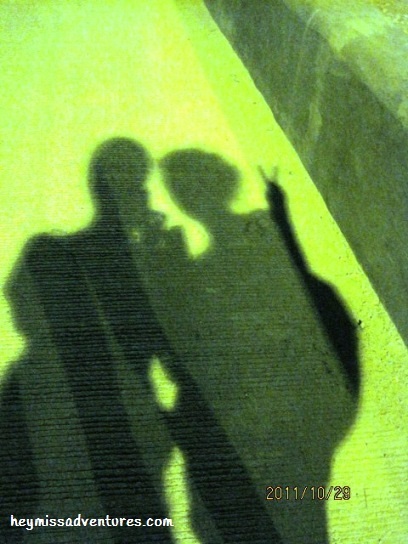 The only disadvantage to taking the cheaper route is that it is "distance heavy". It was around an hour or two bus ride to Tagbilaran. Plus, since we planned on staying in Panglao Island, we had around 30 minutes to an hour of commute either by multicab (small passenger vehicles) or by motorcyle.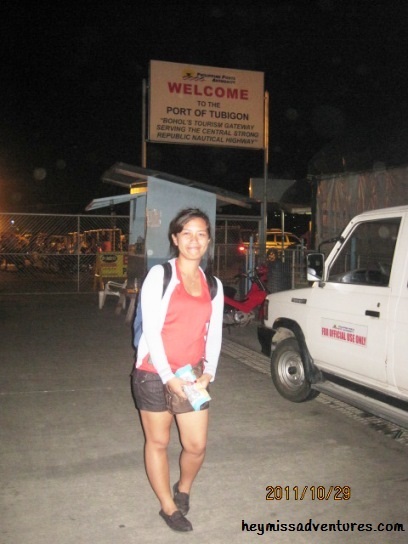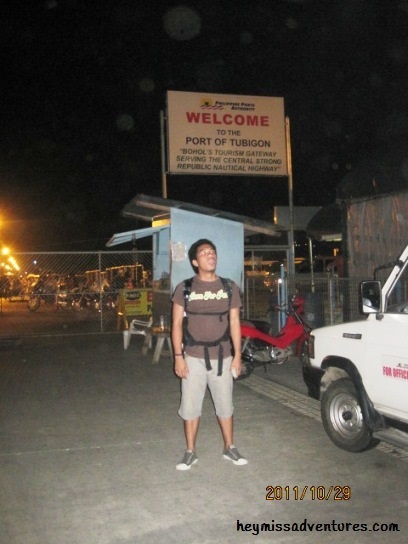 It was already dark when we arrived at the Tubigon Port. We immediately made our way to where we thought the buses were parked. Mind you, this is our first time in Tubigon. Doing things this spontaneously actually makes for a very great adventure. However, if you aren't well-versed on how to do things on the streets, it will be a very expensive route. Street smarts, at this time, is very crucial to the pocket.
Perfect timing. It felt like we were the only ones being waited for by the bus.
The bus was jam packed (like most buses are here in the Philippines, especially during peak hours) and we were in "standing ovation". It was pretty adventurous because you had to learn to keep your balance while trying not to hit the person in front, at the left, right and back of you. After around 30 minutes or so, we were finally able to take our seats.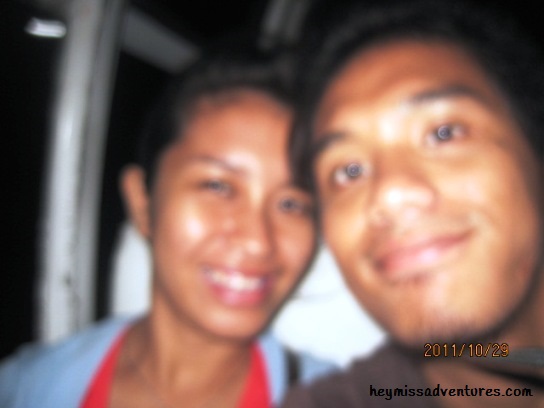 Since it was the first time that we ever took this route (plus it was already very dark), the fear of not reaching the place crept. Of course, we simply kept calm and positive. It was a situation we would embrace with open arms, if ever that happened.
I just asked for directions from my friend back then, on where to stop and where to take the next ride to the beach resort where they are staying. We also told the "konduktor" of the bus (the one who gives the tickets and asks for the payment) to have us dropped where we could take another public vehicle to Panglao Island.
Bohol is a very conservative province and most of the activity only really happens in Panglao Island, where most tourists flock. If you are one looking for the most happening night life, Bohol is not the place for you.
We found out that the regular vehicles that take passengers to the island stop their operations by around 8 or 9pm. The only way for us to get there was to take the motorcycle or "habal-habal". However, it also meant paying more.
We had no choice so we took it anyway. We were hungry and cold and wanted to join the rest of the gang. It was a very long and cold motorcycle ride, in the middle of a(n often) dirt road lined with trees. There was no electricity in certain parts of the island so many times, our only source of light was the motorcycle's headlamp.
Finally, we reached our destination, but not without making a funny mistake.
I contacted the rest and was told to go to Dumaluan. We got there, all right, without a hitch. Well, that is, until we got there. We actually went inside the wrong resort. (I had initially thought to myself that they had chosen a slightly posh place to stay in when we were travelling backpackers' style). My instincts had been right. They were actually in the adjacent resort, which was more for the small-budgeted travelers.
And…
To be continued…
XX