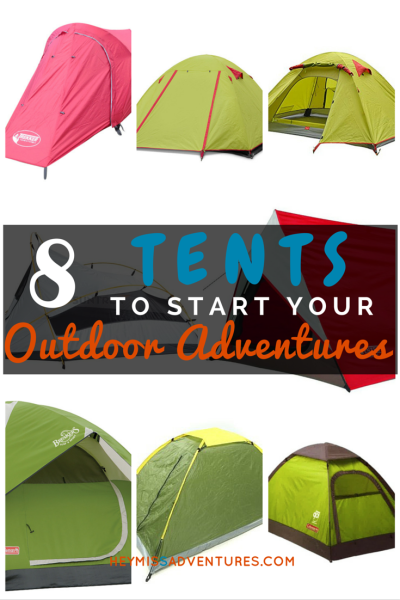 We're cheapskates so among our biggest investments ever is a camping tent. However, we still couldn't afford those ultra-light and extremely durable imported ones so we opted for a local brand for the meantime. Besides, at that time, we still weren't sure if the outdoor lifestyle was something we could keep up as a family.
In case you are interested, here's a picture of our tent. You can also click on the picture to get to our review post.
This huge tent cost us Php6,299 (~144USD) but if it's something a little too much for you, below is a list of a few other alternatives that you can buy locally. The first two in the list are made in the Philippines and were actually among the brands we considered since they were the only ones that were durable enough but also within the budget. Sort of.
The other tents in the list are not recommended for camping in the mountains since they aren't that durable and also not durable. They're great for camping by the beach, though.
1 //
2 //
3 //
4 //
5 //
6 //
7 //
8 //
You might want to check out the places we've camped in to give your new tent a try. And if you're really serious about traveling more, also check these most-wanted products that travel enthusiasts love having on the road!
XX
Are you ready to go on an adventure?
---
---
Disclosure: This post contains affiliate links. Any purchase/booking made through this links will earn us a commission, at no extra cost to you, which helps in the upkeep of this site. Thank you very much for your continued support!