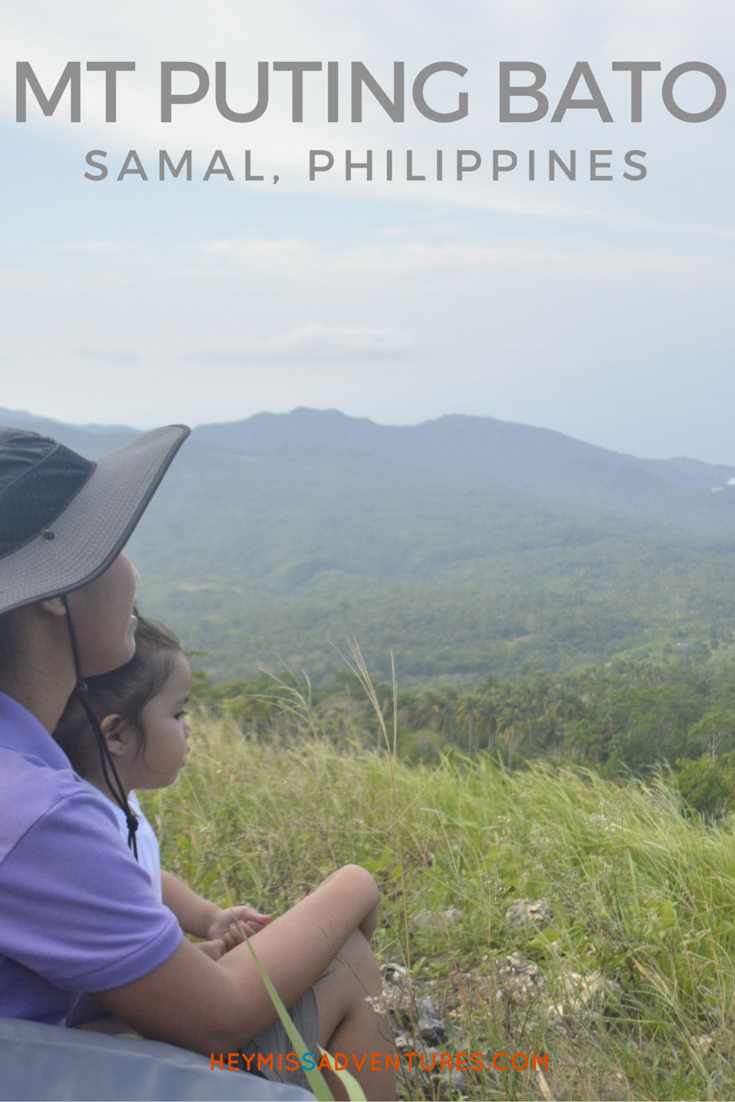 Right after the partner and I resigned from our office jobs to be able to work from home, we decided to take a trip to Davao City again for a one week trial on how it is to be location independent. A few friends also went with us (actually, we went along but arrived earlier and left later) — (almost) the same set who went with us to that life-changing Mt Hambubuyog trek and the refreshing dip at Aguinid Falls.
We had planned out a trip to Samal Island and they asked us if we were open to climbing the highest point of the island in Mt Puting Bato (White Rock), which stands at 1755 feet (~534.9MASL) for a day trek. Why, yes of course!
We were a little late in our itinerary but we went ahead to let them take a dip in Haguimit Falls. After less than an hour there, we decided to go ahead and take the grueling ride to see Mt Puting Bato.
The motorcycle ride would not have been that difficult, despite unpaved roads, but we had our huge pack strapped to the side of the motorcycle so our other leg had nowhere to hold on to while we took the uphill ride. There was a point when the partner had to ride on the tank so the driver could navigate the roads better.
We finally got to the jump off point, which is about 30 minutes from the peak.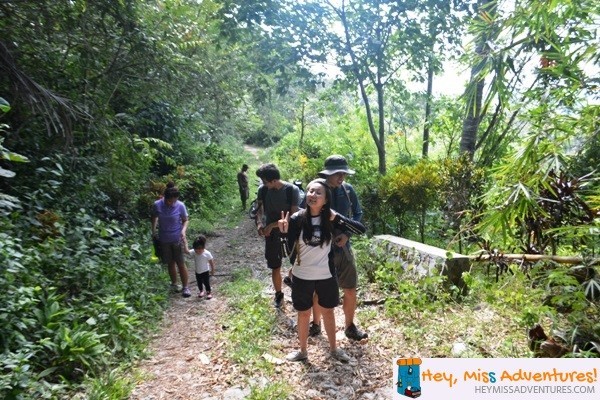 The trail there was pretty straightforward and covered so you do not have to worry so much about walking under direct sunlight.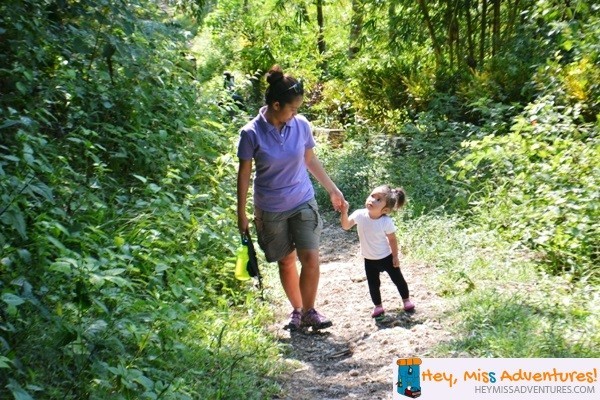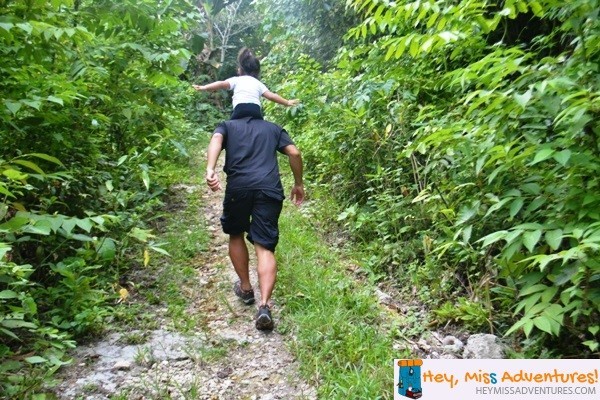 You will eventually find a signage telling you where to go to see Mt Puting Bato Peak. I actually thought we had arrived at the peak already because the view from there was spectacular. We had a spectacular view of the island — it was breathtaking.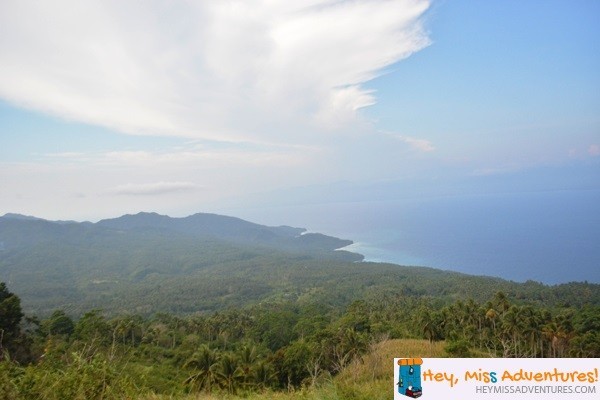 But this point was actually still about 10 minutes away from the peak.
The park was beautiful and well maintained. I think they had bermuda grass planted in there. We took a short break to take in the coolness of the place. There wasn't much you can see from the peak because it was lined with trees all around.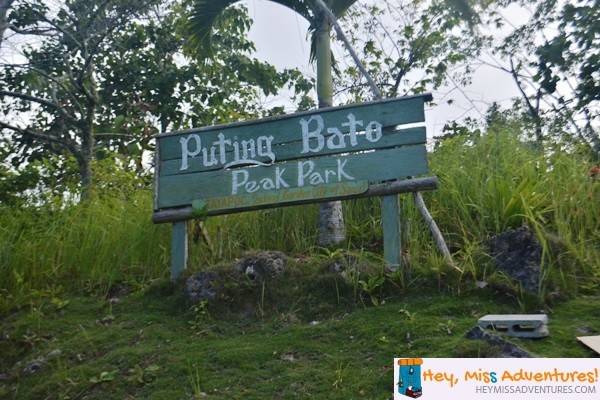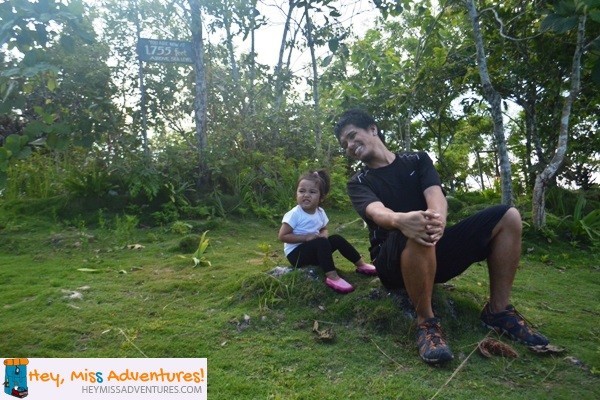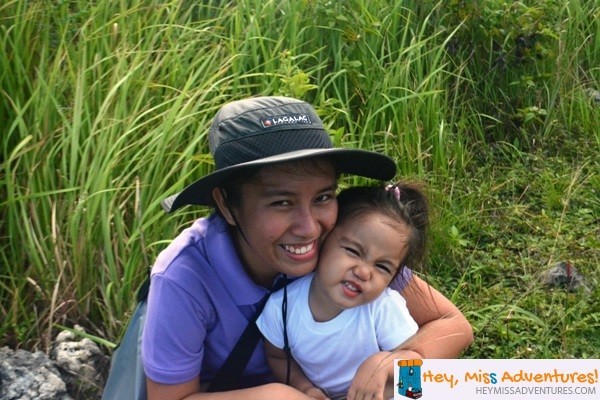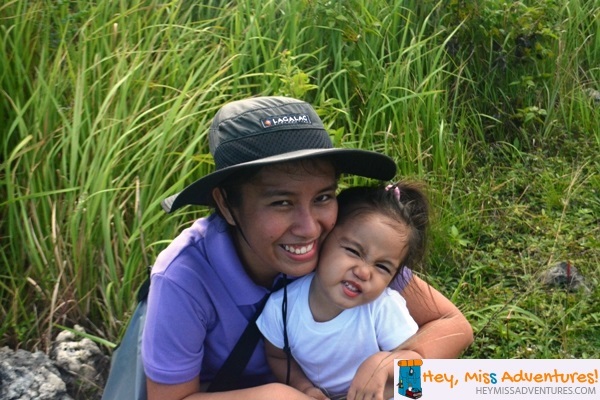 The place was beautiful and we were glad we visited it. Yet another peak crossed off our lists.
Happy trails!