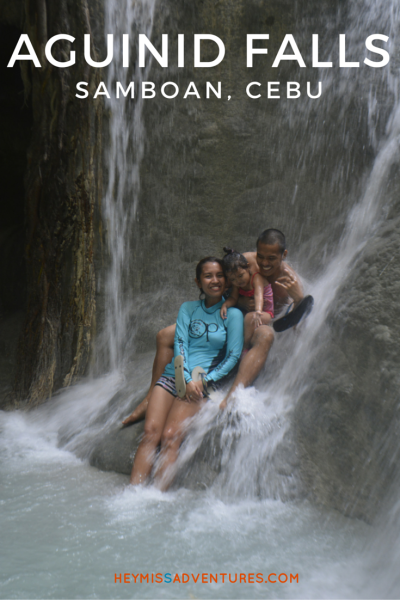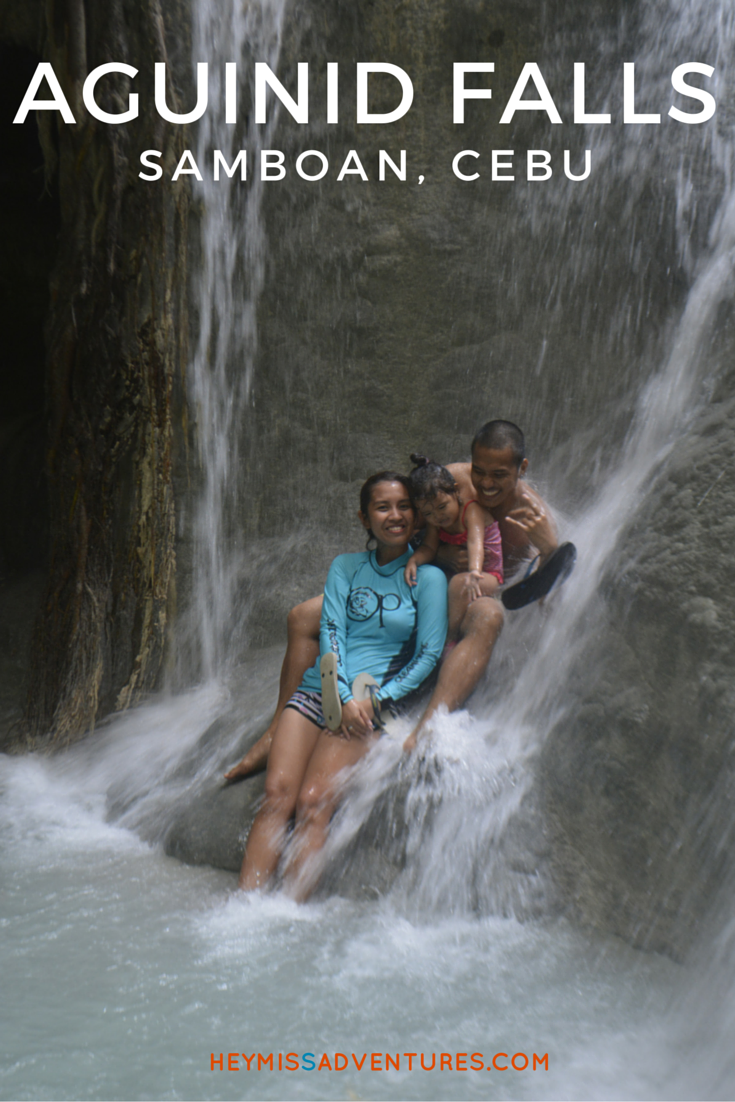 I actually miss the outdoors but transitioning to working from home has been crazy chaotic that it's impossible to get out. Reasons! I should probably share a bit more from having a rather stable job for three years in an IT company then taking the crazy leap just so I could work from home. But let's save that for another post, shall we?
This post is rather old story actually because I still haven't gotten around to writing them. And I wish I had written them sooner when the experience was still fresh on my mind.
The reason I wanted to share this one was only so I could take a look back at the refreshing pictures we had taken. It has been extremely humid here in Cebu lately and the opportunity to dip in cool waters is something I welcome very much. But…you know – adulthood and responsibilities won't let me do that just yet.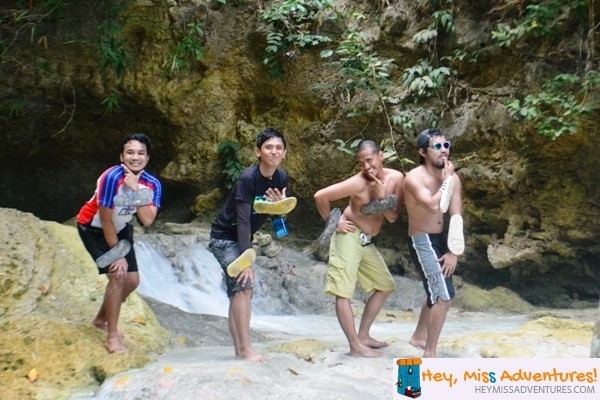 The day after our grueling trek to Mt. Hambubuyog, we decided to visit yet another waterfall. Samboan, Ginatilan's next door neighbor, is a town full of waterfalls. We would have gone to more places but we were exhausted from the previous day's trip so we just decided to visit Aguinid Falls instead.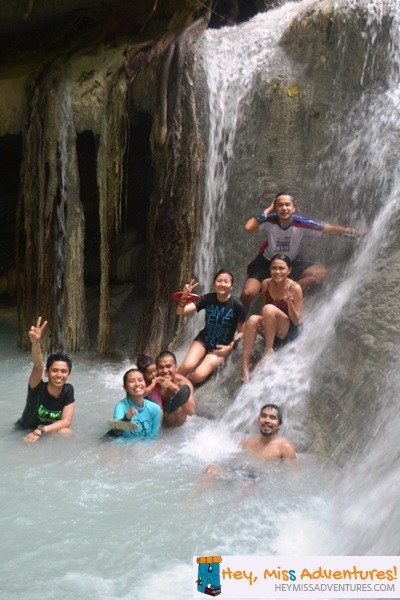 Entrance fee to Aguinid Falls is PHP50 (~1.08USD) and you need to leave all your belongings in the counter at the entrance.  We did bring all our essentials with us (camera, wallets, cellphones) but placed them inside the dry bag that our guide brought. Each group is assigned a guide: the fees were already added into the entrance fee but we gave him extra tip as well.
In case you were wondering, essentials were not allowed in to avoid theft — there was no place to leave items and big bulky ones will make navigating the falls extremely hard. There are some points were you need free hands to climb up and down the rocks. You can probably also bring your own dry bag but we didn't have one.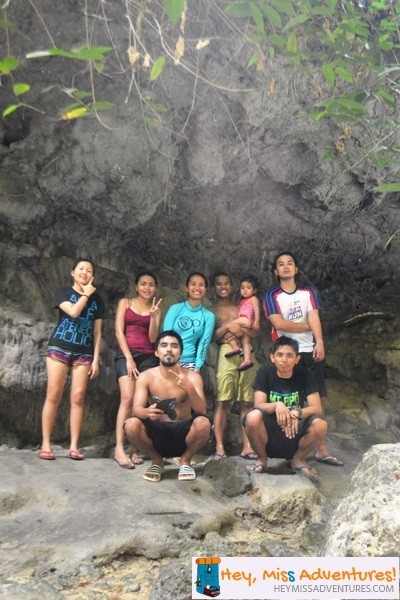 The falls is basically made up of five levels with the one at the second probably the most intimidating one. My friend took a picture of it but I haven't gotten around to asking for a copy of it. Haha. Thankfully, all the rocks at the falls weren't slippery at all so it's perfectly fine to walk with slippers or bare foot. I wasn't too confident with my own balance so there were points when I would choose to go bare foot, as I feel like I have a better grip when I have full control of my toes.
The water at the falls was not as cold as the one in Kawasan Falls but just as refreshing. Obviously, the place was surrounded by lots of trees and vines (some you will have to hold on in order to climb) so it was pretty cool. When we went there, there were a lot of people visiting the place since it was the last few days of summer already.
Our guide told us that the locals would get their fresh water supply from the falls' source. Maintenance fee would only cost them about 50PHP – 100PHP (~1USD to 2USD) per year. Those things definitely make you want to appreciate natural resources even more.
We finished our tour in about 1 to 2 hours, including a short break when the daughter asked for a bottle of milk. We took our lunch right outside of the entrance where there were a lot of barbecue and food stalls and then we took a bus going back to Cebu by the highway, just a short walk from there.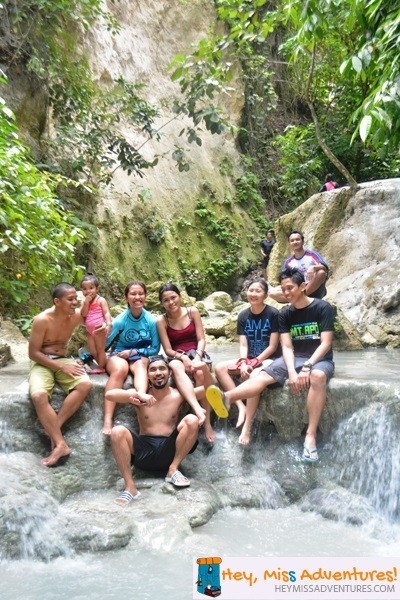 *Other falls you can visit in Samboan include Da-o Falls, Hidden Falls (or Triple Drop Falls), Candayvic Falls, Balay'g Sawa Falls and Tabon Falls.
Aguinid Falls Expenses Summary
Entrance Fee – PHP50/head