Camping at Mt. Naupa With A Toddler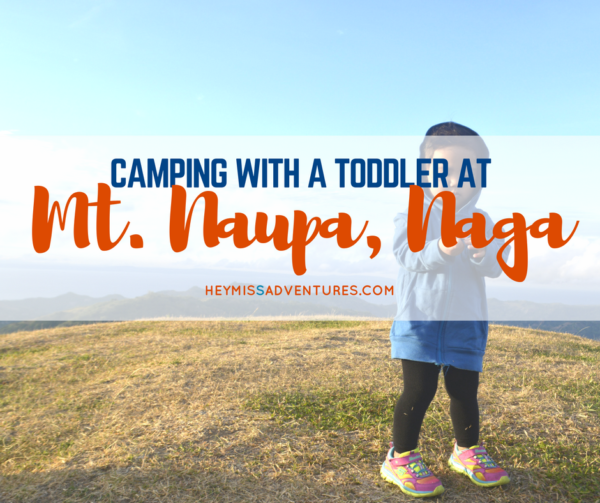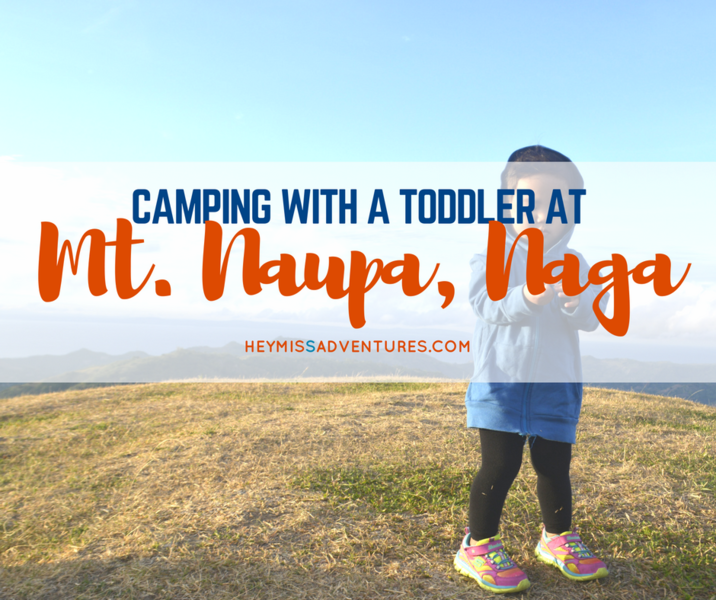 After around two weeks of being stagnant at home, the partner and I had been itching to go somewhere. We were flexible in terms of where we wanted to go but for April's microadventure, we decided to go camping at Mt. Naupa with a toddler. It's the highest peak in Naga, Cebu, I heard.
One of the things I actually like most about most of our trips is that we very rarely plan things out up to the last detail. Except for that time we were in Palawan, we have never booked any accommodation in advance and I love the flexibility and surprise it brings.
In the recent weeks, our time of departure often depends on what time our daughter wakes up from her nap. In this case, we got out of the house at around 4pm+ already, which is about an hour later than our planned time.
Getting to Mt. Naupa, Naga, Cebu
There are many ways to get to the municipality of Naga in Cebu. Since it is not too far from Cebu City (about an hour or so in traffic), we decided not to ride the regular buses instead.
We got to SM and decided to take the KMK buses that take passengers from Cebu to Naga. The fare is just around 30PHP each. KMK buses are a little slow and take in a whole lot of passengers so you might want to take that into consideration. We did however like that it has a huge space at the back so we could just stash the carrier and backpack and enjoy some leg room.
It was already past six when we arrived at Gaisano Minglanilla, which is often the jump-off point for those who wish to go to Mt. Naupa. (You can also opt to drop off at Tinong's Bakery near the Mary Help of Christian School since the drivers there know more of Mt. Naupa. I heard they also charge just 40php per head.) We took a huge dinner knowing that it was already dark and that it would surely take us a long time to figure out where to go since we have never been to the place.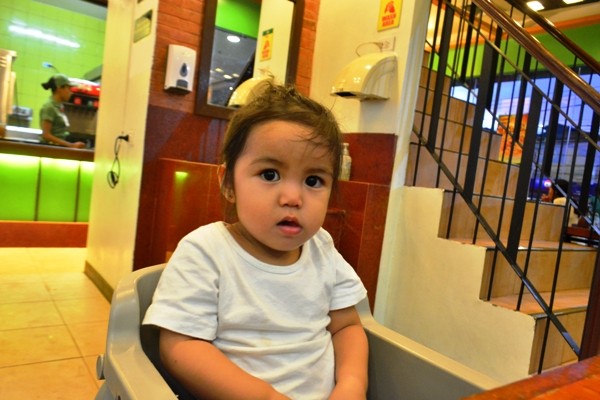 After getting our supplies, we decided to finally go and get a habal-habal. We paid 50PHP each to get to Cogon Chapel, located near the base of the mountain.
Ascending – and descending – Mt. Naupa
Our trek started uneventfully at around 8pm – after asking some directions from the locals. They were scared for us since it was already dark and we were unfamiliar of the place. They said some kids usually guide climbers and trekkers but since it was already nighttime and there was a disco at a nearby place, no one might be available to our rescue.
We took the long way towards the peak, as suggested, because of our unfamiliarity. We were thankful for a local in motorcycle who kept coming back our way (he was also bringing in water to the upland, I think) and told us where to go. The road we took was very dark with no lampposts around – and probably very hot in the morning, too. It was the path being used by bulldozers and trucks who were sadly excavating the mountains.
Trekking with a toddler can be very tricky but even more so when you do it in pitch-black darkness (okay, not really – we had the moon and our flashlight and headlamp with us), it becomes even more challenging. I kept imagining looking at us from the outside and we would have been such a sight to see. Have you ever changed diapers standing up with just your flashlight to guide you?
We would also like to commend our little trooper who trudged the uphill walk for about 30 minutes and who also kept mimicking my heavy panting after every two steps she made. We made sure not to scare our toddler of the dark back at home so she happily took our flashlight and kept pointing it at trees and grasses that would have scared me.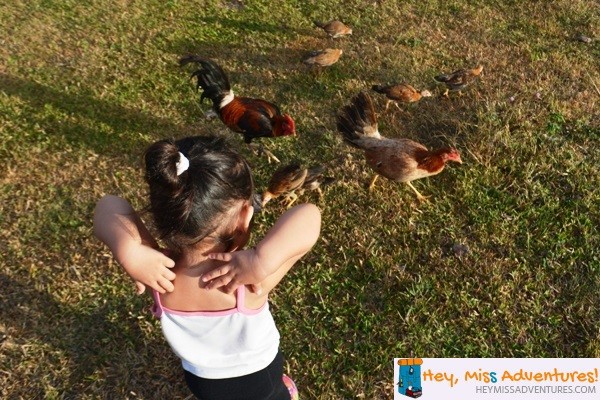 After about an hour or so, we reached yet another fork that was to make or break our trek. We were already at the final leg of the journey and we could hear and see the lights from other campers at the peak. Getting to that point, we realized, was now the problem.
You see, we took the path that led us up but we could not see how it would get us to the peak. We were walking in loose powder rocks (similar to anapog in dialect) making it hard to ascend. We did see a residential area behind that mountain but the darkness and the barking dogs scared us – so we retreated. We kept trying to signal the campers for directions but their lights look confused (they really were) so we didn't get anything out of that.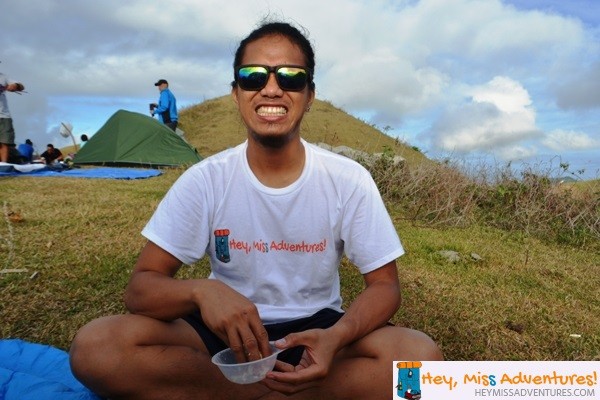 Thankfully, when we got back down, we found a couple and their kid who were making charcoals and were very elated to have found some people to ask around. After getting general directions, we took a rest and chatted with them on the other side of the hill that we took earlier. They gave us mangoes, too, that sadly rolled away later on. We thanked them and then finally took on the last part – the daughter had already fallen asleep in her carrier by this time.
Despite getting directions, we lost our way – yet again! – since there were just too many forks ahead. In the morning, we realized that we actually took a really steep path where they did kaingin. I had a lot of bruises and scrapes along the way. We found out that the husband who helped us earlier followed us and we were very thankful. They shouted at us that we were taking the wrong way and that we had to backtrack. We found a way to get to the right trail – we were just five minutes away from the campsite, we realized!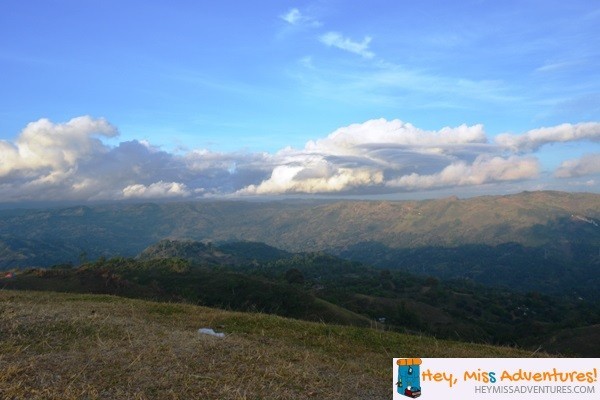 Never had I been so happy to see people! The locals took my pack and carried it up the campsite and the campers who had been there also helped us set up camp. Oh, and did you know that someone recognized us? Well, actually, they just recognized the daughter and her backpack carrier. It was already 10pm.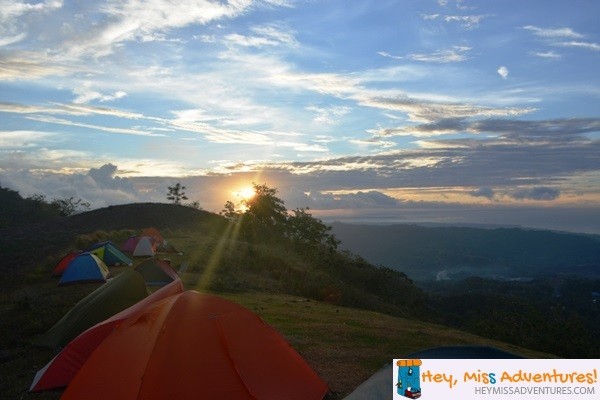 All's well that ends well. We had a restful sleep, took on the view of the entire southern Cebu that morning and then headed down after breakfast. Apparently, getting there using the shorter and narrower road will only take 30 minutes. How frustrating!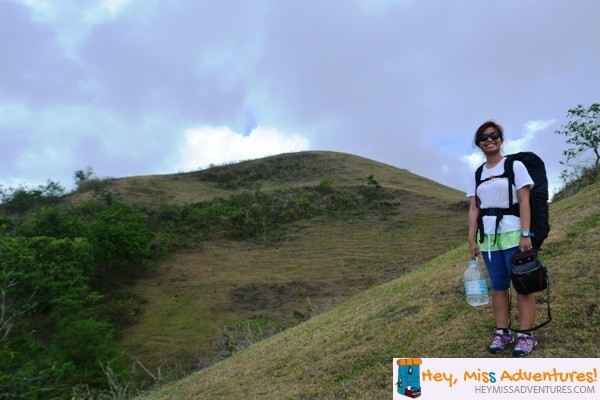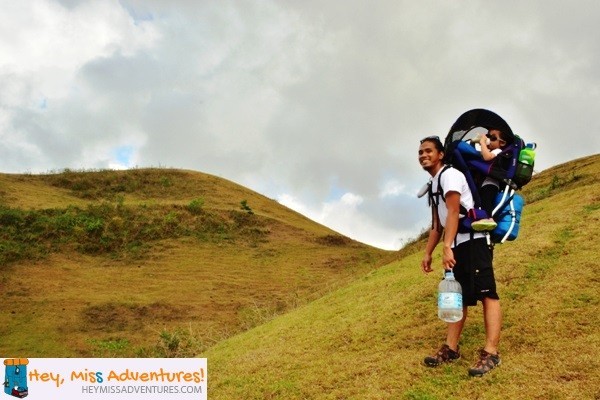 Tips for Camping at Mt. Naupa
Unless you are familiar with the trail, head to your destination in broad daylight. It saves a lot of time and energy.
Mt. Naupa Camping Expense Summary
SM to Gaisano Minglanilla and vice versa – PHP30 per head
Gaisano Minglanilla to Cogon Chapel and vice versa – PHP50 per head
Happy camping!
XX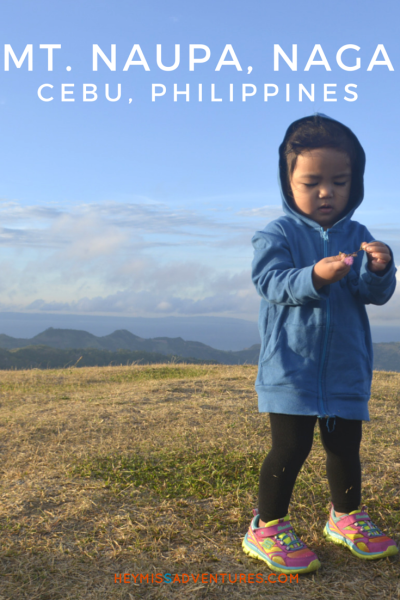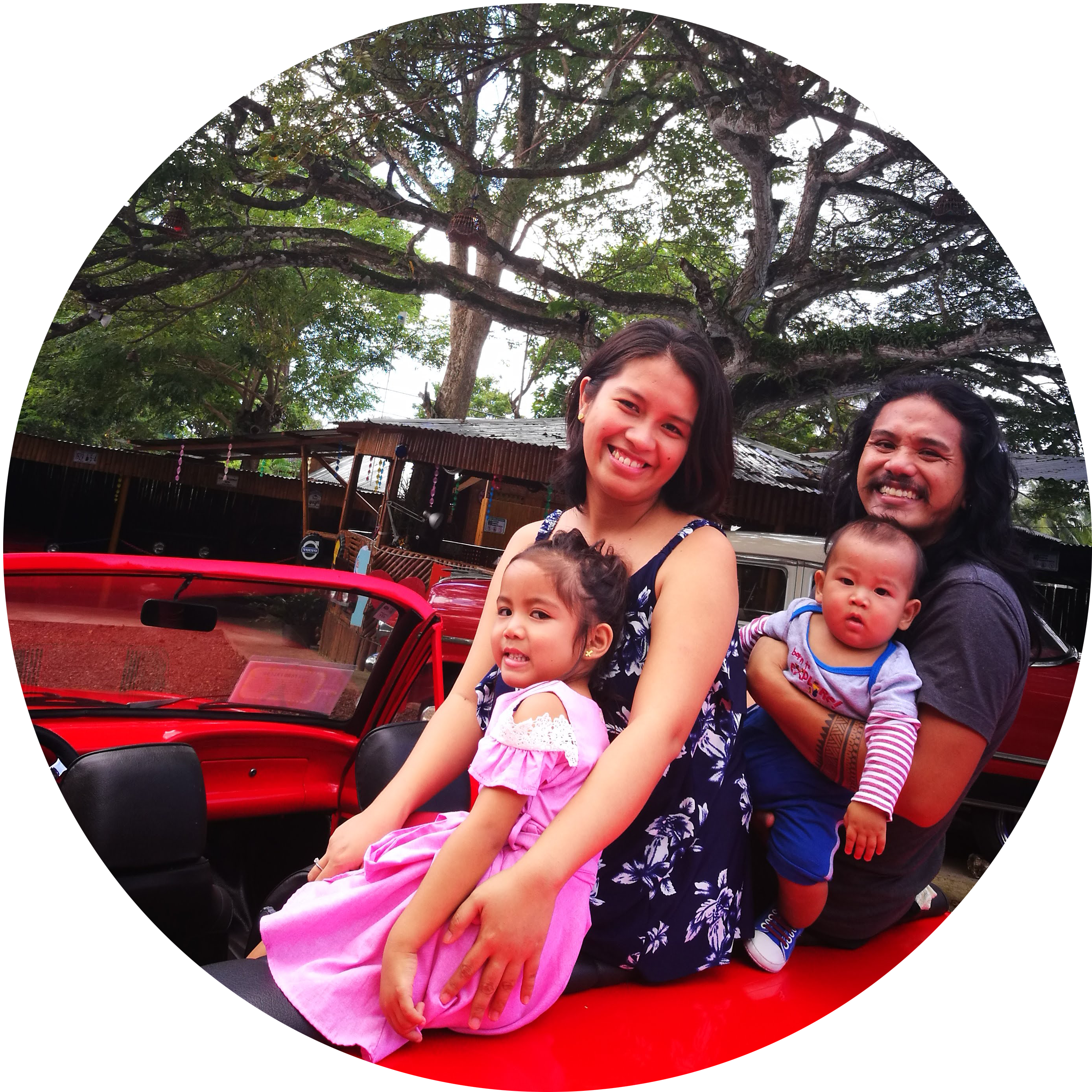 Oh, hello there!
Pam is an outdoors-loving millennial momma who loves to hike, trek and camp in the beaches and mountains with her partner and their kiddos. When not exploring the great outdoors, she works with bloggers, coaches and solopreneurs to free up their time so they can work on the things that they love and enjoy the most.