Namit Gid at Chicken Deli Robinsons Galleria Cebu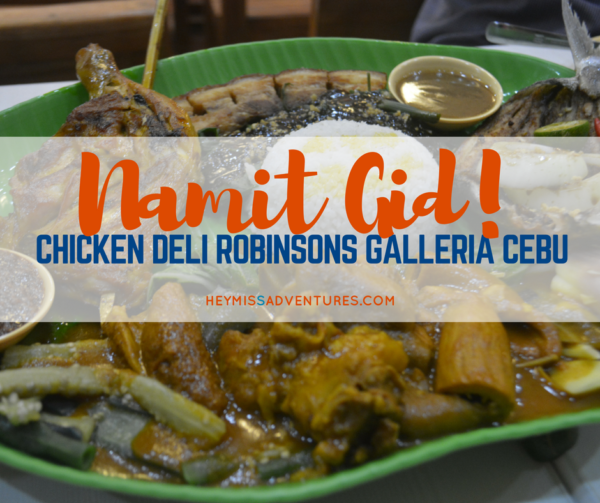 When it comes to food in Bacolod, among the most recommended is chicken inasal.
But, thankfully, you don't have to go to Bacolod (although it would be great if you would), to be able to get a taste of chicken delicious Chicken Deli!
I was able to take a taste of their menu and, boy, was it satisfying.
Chicken Deli Bacolod started in 1983 by Mamang Lourdes and, because of her excellent recipe, it paved the way to opening the restaurant. Their first branch in Cebu is located in Robinsons Galleria and another one can be found at the Robinsons Cybergate as well.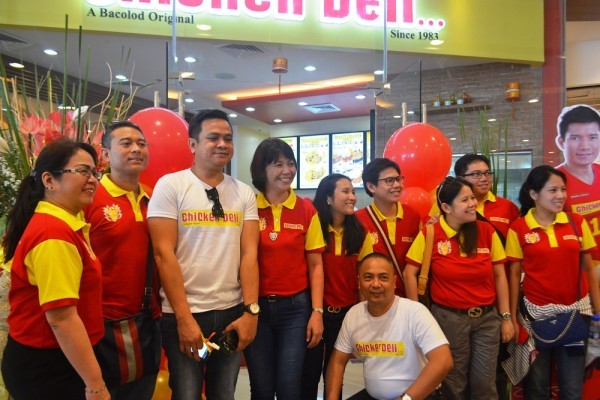 In case you were wondering, Chicken Deli is not just about chicken. In fact, you can take a bite at other delicious dishes at very affordable prices here.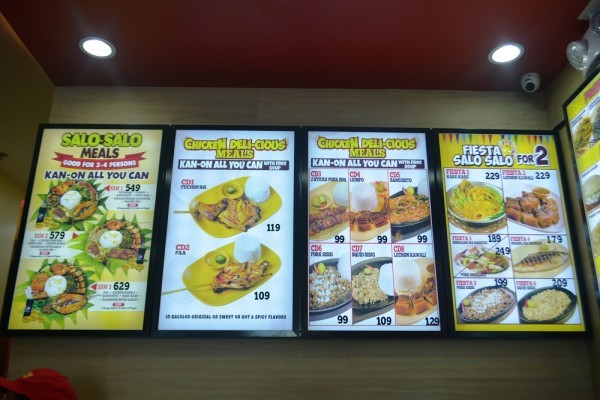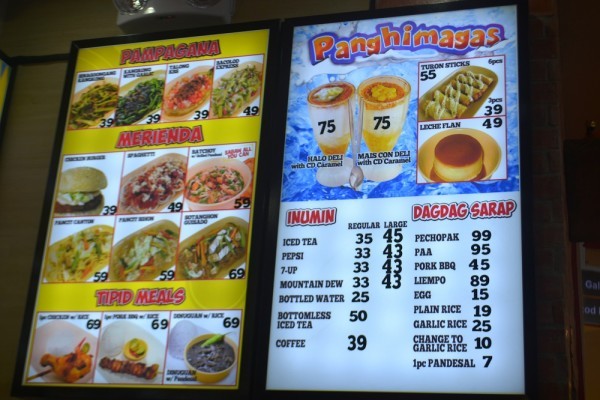 Chicken Delicious Meals
These delicious chicken meals come with free soup and unlimited rice and costs between Php99 to Php129.
You can also try the Paa meal (Php109), 2 sticks Pork BBQ (Php99), Bangusito (Php99), Squid Sisig (Php99) and Lechon Kawali (Php129).
Fiesta Salo-Salo for Two
If you are dining with another person or have an appetite for two, you can check out any of these dishes:
Pampagana (Appetizers)
Their menu includes the Binagoongang Kangkong (Php39), Kangkong with garlic (Php39), Talong KBS (kamatis, bagoong and sibuyas; Php39) and Bacolod Express (Php49).
Merienda (Snacks)
Chicken Deli also offers merienda meals for mid-afternoon diners.
Panghimagas (Dessert)
And, of course, who would want to skip dessert?
One of my favorites it their special version of halo-halo, which tasted like mango float.
Salo-Salo Meals
These meals, good for 3-4 persons, comes with Kanin-All-You-Can (unlimited rice), soup and 1.5 liter Pepsi.
BGM1 comes with the Pechopak, Liempo, Bangusito, Binagoongang Kangkong, Talong KBS, 4 soup with 1.5L Pepsi for Php549.
BGM2 comes with the Paa, 2 sticks pork BBQ, Squid Sisig, Lechon Kawali, Kangkong with Garlic, Talong KBS, 4 soup with 1.5L Pepsi for Php579.
Namit Gid!
Thank you to Chicken Deli and the Cebu Blogging Community for inviting us!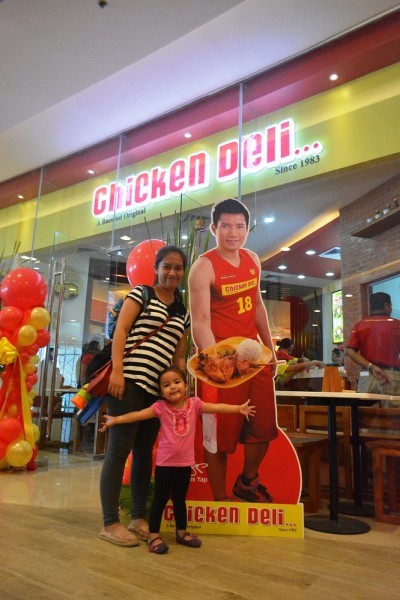 ---
Chicken Deli
Open 10:00am to 9:00pm daily
Robinsons Galleria and Robinsons Cybergate
Website | Facebook | Twitter | Instagram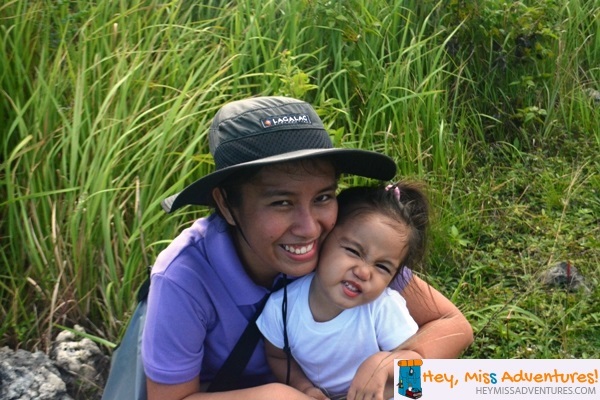 Pam is an outdoors-loving millennial momma who loves to hike, trek and camp in the beaches and mountains with her partner and their 3-year-old daughter. When not exploring the great outdoors, she moonlights as a freelance writer specializing in the travel, parenting, personal finance and digital marketing niches. You can also follow her via social media: Facebook, Twitter, Instagram and Pinterest!