Our Hawaii Bucket List: Things To Do with Kids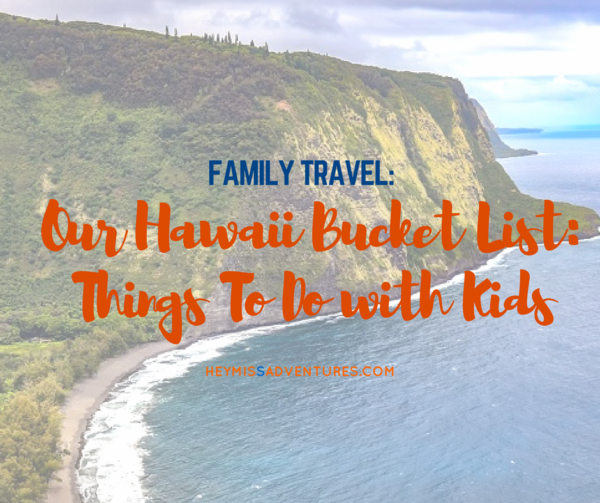 Traveling with kids is no easy feat, but there are just certain places that make the ordeal a whole lot easier – like beaches.
We fortunately live in a tropical paradise that's surrounded with a lot of this but there are also other similar places in our bucketlist, including Hawaii.
So, give me the chance to daydream about a trip to Hawaii with the entire family, as I type this in an airconditioned cafe inside a mall…
1. Stay in an all-inclusive resort
I always imagine Hawaii as a luxurious destination, involving luxurious Hawaii rental homes or all-inclusive resorts. While we love to keep backpacking, there are also some instances when you just want to feel relaxed and unstressed.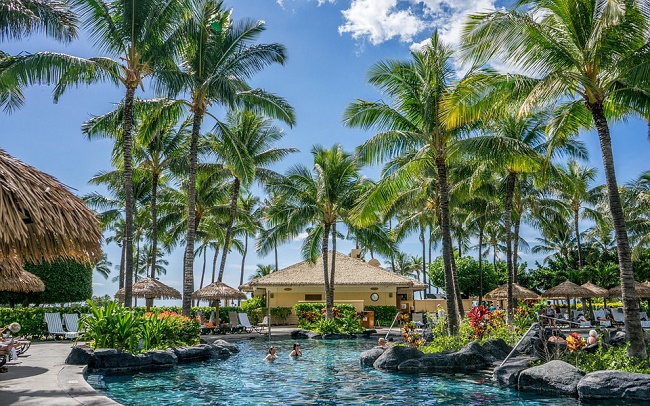 My dream Hawaii vacation is one where an all-inclusive resort is involved and where anything and everything that concerns the kids and the parents are being taken care of. Child care? Yes! Massage? Sign me up!
If resorts are not an option, rental homes would also do the trick. In fact, it might be something that we prefer over resorts, as we are extremely introverted and would rather just deal with each other and not other people.
Huge rooms and entertainment systems? Bring it on! Luxury beds and bathrooms? Yes, please. Have the place all to yourself? Ahh…the dream!
2. Enjoy the beach
No trip to Hawaii is ever complete without a day (or more) at the beach.
You're staying in one of the many islands that compose the state, so why not spend it swimming in the beach, right? I'm pretty sure my kiddos will enjoy playing in the sand (unfortunately, there aren't a lot of these in Cebu anymore) and my daughter will surely pretend to be Moana and sing her heart out.
And while parents will never, ever have down time in the beach – at least not yet when there are little kiddos to look after – I'd like to pretend I can spend at least an hour just reading a book or sipping a cocktail.
I think the partner would much prefer trying out the many water activities such as snorkeling and surfing here.
3. Visit their museums
The partner and I are history buffs and are suckers for museums – and love to bring our kids to such kinds of trips.
When my parents visited Hawaii, they also got to visit the USS Arizona Memorial. Even seeing the photos gives me chills – I just can't help but think about all the people (soldiers, nurses, doctors, civilians) who were present during the Pearl Harbor attack.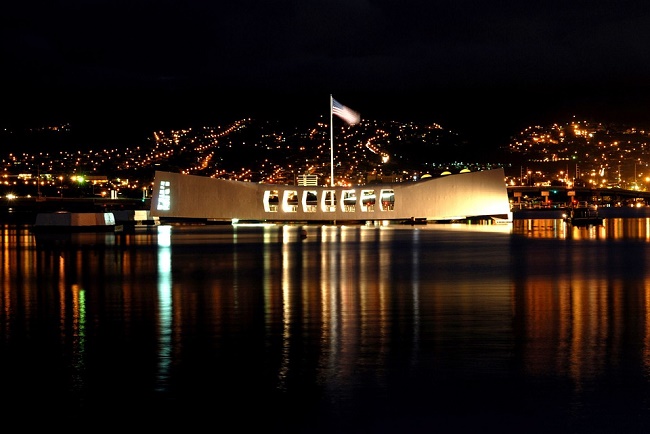 4. Check out the national parks
One of the biggest reasons why the partner and I love to daydream about traveling to the US with the entire family is their national parks.
We love exploring the outdoors and camping and hiking but, unfortunately, these areas are not as well-maintained here in the country as it is in the US. We'd love to be able to visit each and every national park in the country – and Hawaii obviously doesn't have a shortage of these places. If you're interested, you can visit each of the nine parks, trails and monuments that the National Park Service has listed for Hawaii.
We'd probably need to stay a month so we can also grab the chance to hike and camp in these parks.
5. Go on road trips
You'd think Hawaii is too small an island to go on a road trip but it actually is not. In fact, there are at least six beautiful road trips you can take in Big Island alone. Best news is that these usually just take a few hours or just a full day to finish.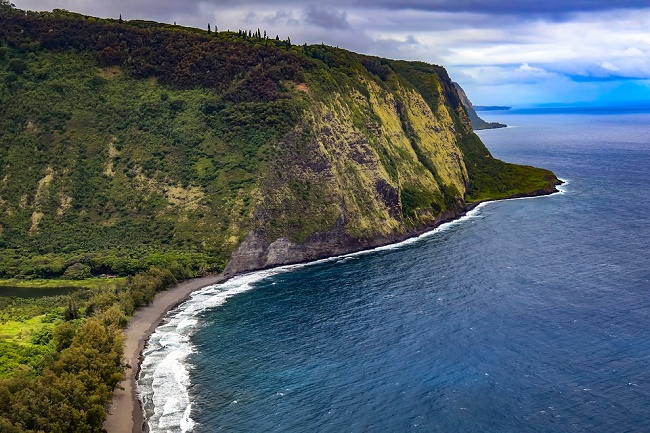 In the Philippines, we love taking long bus rides and watching the scenery outside the window change from time to time. If you love coastal drives or long rides in the country side, you should definitely not miss doing this in Hawaii. I think this is something our little family would not miss if we ever get the chance to visit the island.
6. Enjoy fun helicopter rides!
Now that we're in the zone of luxury vacations…why not dream further?
I've never been on a helicopter and have always thought of going on a tour in one here in the Philippines. It's already slightly pricey here so it's obviously a lot more expensive in Hawaii…but dream big, right?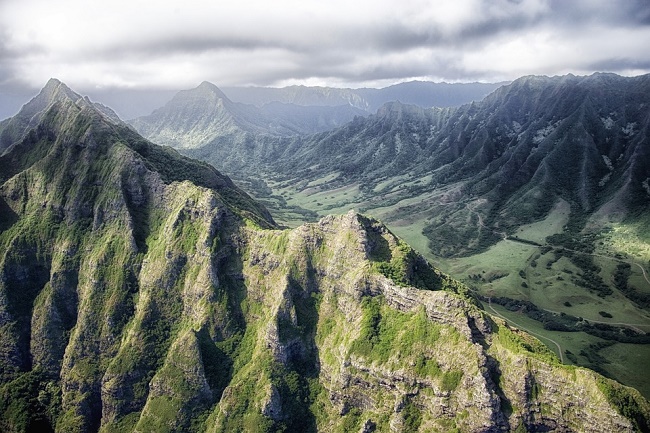 Plus these helicopter tours are a great way for the kids to learn about geography – islands, volcanoes and the like – and also provide a unique way to see the place.
What's your dream Hawaii vacation?
Over to you – how do you imagine a vacation in Hawaii would be like, with or without kids? Would you go all luxurious, bootstrap-py or in the middle? What experiences do you not mind splurging for and which ones are you okay skipping? Let me know in the comments!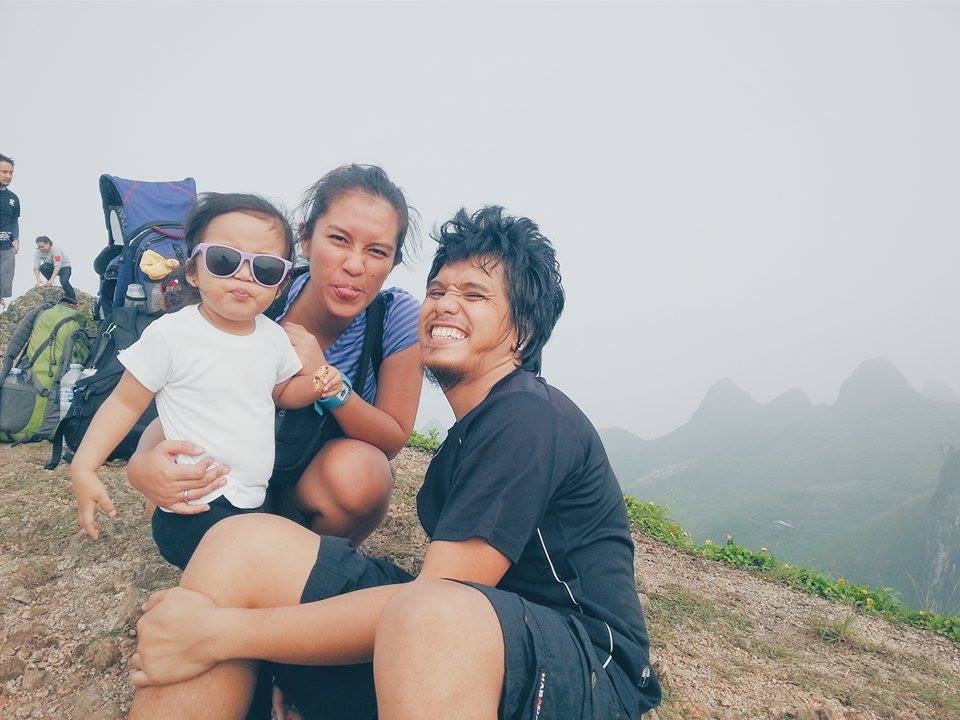 Oh, hello there!
Pam is an outdoors-loving millennial momma who loves to hike, trek and camp in the beaches and mountains with her partner and their kiddos. When not exploring the great outdoors, she works with bloggers, coaches and solopreneurs to free up their time so they can work on the things that they love and enjoy the most.