Spending the Day with Healthy Shots at Le Gab Cafe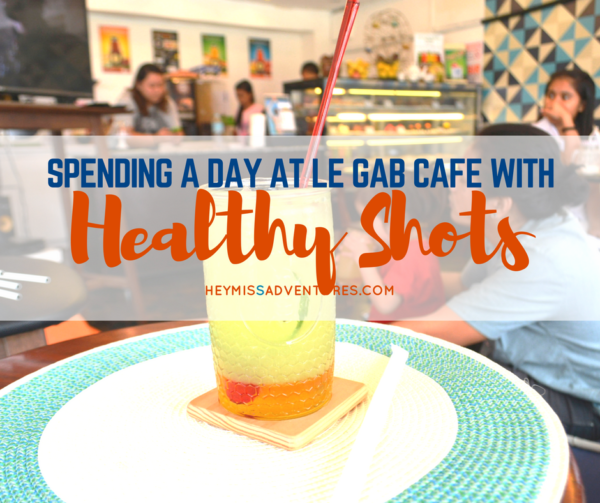 Switching to the freelance entrepreneurial life has not been an easy one.
Obviously, one of the big things that scared me most when I was thrown into the pit unprepared was the inconsistency of the money that comes in. It becomes especially scary when you have not a lot of savings tucked away in a bank account or a jar of some sort.
But, you know what I love most about it? The freedom of time. And the freedom to work whenever and wherever I want to. Of course, I still have deadlines to beat but it is a lot less stressful and less demanding that it had been when I started out.
---
But let's talk about that some other time. Today, we're talking about how we spent an entire day in a cafe.
You know, ever since we jumped into working from home, we rarely spend time outside the house. We haven't even been able to hike or camp as much as we would have wanted to but, hopefully, that will change in a few weeks.
We set off for Le Gab Cafe very early in the morning and we may have been the first customer around. My friend, Christine, who invited me (who I think manages and maybe owns a part of Healthy Shots) wasn't even there yet.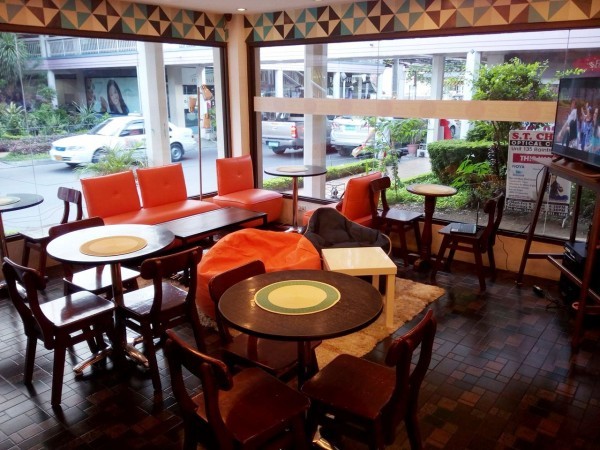 The partner got a shot of Espresso (PHP 70). I got an Iced Cafe Mocha (PHP 95) while the little one got a Strawberry Shake (PHP 60, medium). Plus, a huge chocolate chip cookie (I think). I have a sweet tooth so I don't really like hanging out in cafes; they make me feel like I'm diabetic.
I set up my workstation which included my extremely huge laptop and a mouse.
In the meantime, my partner and my daughter settled themselves. Le Gab Cafe had set up bean bags since they were holding a GoT marathon to *celebrate* the last episode for the season.
We had a quick chit-chat, my partner with our daughter to the nearby Jollibee Kiddie Land and I had a lot of Facebook and Instagram browsing in the next few hours. I realized I was bad at this working in a cafe thing.
On the other hand, hanging out here seemed great for my health because it forced me to eat a Fruit Cup. I shared it, of course, but it was a great start for someone who isn't a fan of fruits.
Eventually, the first screening for the GoT season ender started by lunch time.
Of course, what better way to watch a heart-pumping episode than to eat a huge lunch! I was so hungry for bacon!!! I love meat and I love fried food but there's always Bae's Lemonade to make me feel less guilty. It's all about balance, right?
And, nope, their lemonades aren't instant ones and they use honey to sweeten it up. Cool and healthy, noh?
I read somewhere that if you drink this every day of your life, you're less likely to catch coughs and colds.
Amazingly, I was able to finish two articles for work despite all the distractions. That included watching the GoT episode four times that day. And I only really watched it until Season 2.
Sadly we had to go because our house was still a long ride away. I think I'll get even bigger if I stay in cafes for very long (but also get healthier if I choose this place).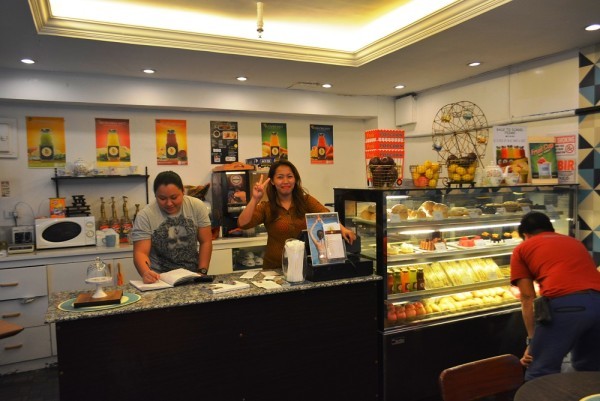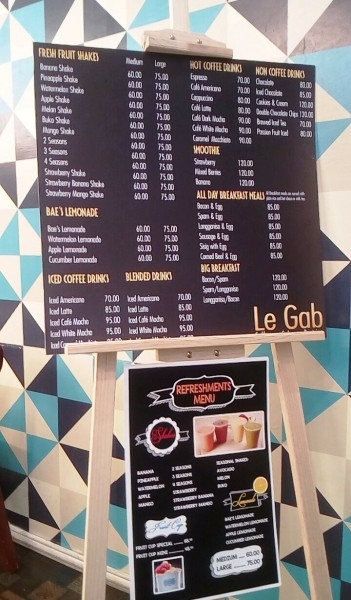 We didn't forget to each bring our Healthy Shots with us.
Making smoothies at home has always been tricky for us but I was very glad that they tasted quite good. Now this certainly forces me to get something healthy into my system without my face scrunching. Christine said that Healthy Shots only gets its sweeteners from the actual fruit juices — no sugar added.
I can't wait to go on a detox diet soon but, for now, let's go for occasional (healthy) shots!
---
Healthy Shots is a separate company that offers healthy drinks including juices, shakes, and smoothies. You can learn more about their products and The Detox Project through their website.
Healthy Shots Cebu
Website | Facebook | Instagram | Twitter
(Cebu) 0923 876 2153 / 032 505 8477 (Metro Manila) 0915 789 7878
Le Gab Cafe
Facebook
Raintree Mall, F. Ramos cor. Gen. Maxilom Sts., Cebu City
Contact Nos: 0999 980 5713 / 0917 724 5014 / 032 412 0798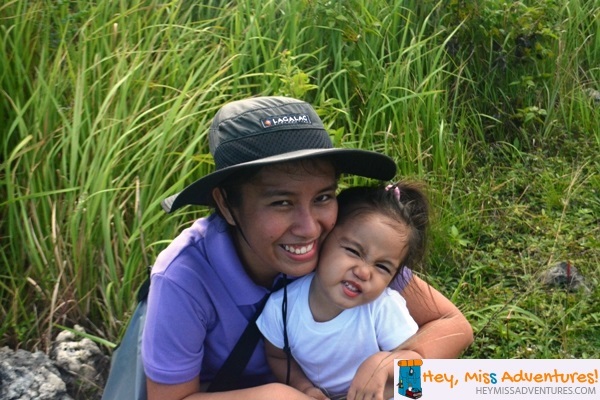 Pam is an outdoors-loving millennial momma who loves to hike, trek and camp in the beaches and mountains with her partner and their 3-year-old daughter. When not exploring the great outdoors, she moonlights as a freelance writer specializing in the travel, parenting, personal finance and digital marketing niches. You can also follow her via social media: Facebook, Twitter, Instagram and Pinterest!