Hello, everyone!
Here's another episode of #FamiliesOutside and today we are interviewing Sally-Ann from Toddlers On Tour.
This small family of three (like ourselves) from Australia is described as a late bloomer. They travel during the holidays and when their little one is not in school but they have definitely covered a lot of the South East Asian regions. Read on to know more about their family:
1. Give us a short background of your family.
We are a small family – my partner Steve, son Lewis and myself.  Steve and I met 10 years ago.  I like to refer to us as late bloomers as at the ages of 49 and 38 (respectively) we were unexpectedly blessed with falling pregnant with Lewis, who is now 7.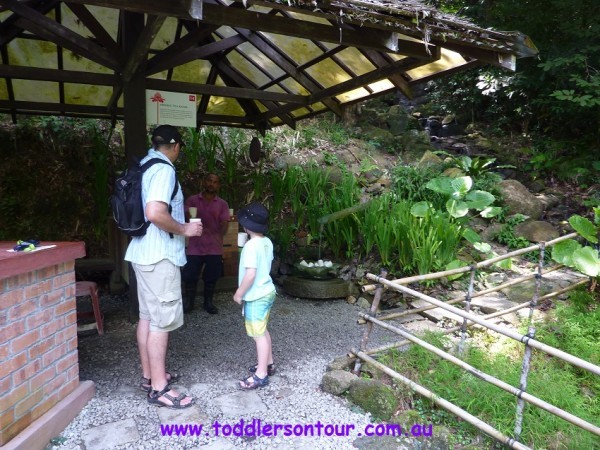 2. Do you travel full time or part time? When did you start and why?
Since I was a young child I have travelled.  For me travel has always been a great time to not only explore a new destination but also enjoy time together as a unit. Therefore for me it is a natural progression to introduce my family to the world or travel.  However as a family you always have to consider everybody's needs.  Steve runs his own company and Lewis is now in school, so for us we only travel part-time.
Our first family holiday was in 2010, Lewis was 20 months.   Since then we try to travel at least 1-2 times a year for a couple of weeks at a time.  We have concentrated our travels in the South East Asian countries of Thailand, Malaysia and Indonesia.
3. How do you afford to travel as a family? Do you also work on the road?
We always save for our family holidays.  Personally I do not agree with booking a holiday on credit – it is a recipe for disaster and can leave you with a sour taste if you cannot afford to pay back your credit card in a timely manner.
My advice if you are wishing to travel more is to evaluate your income and expenditures, choose an amount to put aside each pay, set up a separate account and enjoy watching your savings grow to meet your goal.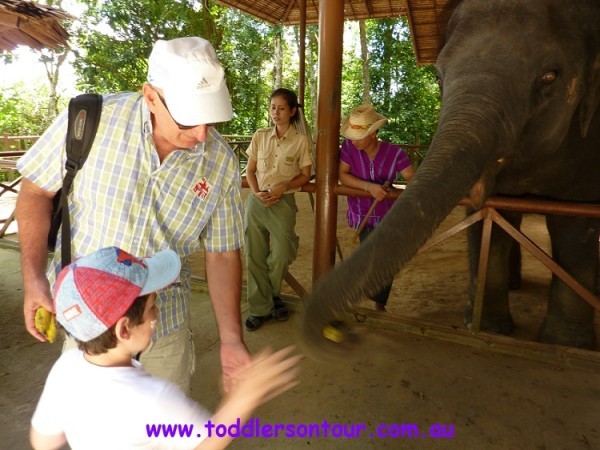 4. How do you plan out your trips (and for full time travelers, are you always out or do you have days where you just stay in)? Do you particularly choose those "family-friendly" or "kid-friendly" destinations or are you flexible and just simply adapt to the place?
Over the last few years we have chosen destinations that are not too far away preferably at the most a 6 hour flight.
We choose a location that has a great family friendly resort, as part of our holiday is about relaxing and reconnecting.  Now Lewis is getting a bit older we involve him in the decision making process for the resort and for the day trips.  Basically if he is happy and excited about the destination then we will ALL have a good time.
5. What is that one item you can never travel without when you are with kids?
His name is Bear.  It is Lewis's favourite snuggle friend/soft toy.  He is a constant source of comfort during air sickness, scary environments and getting to sleep in a new bed.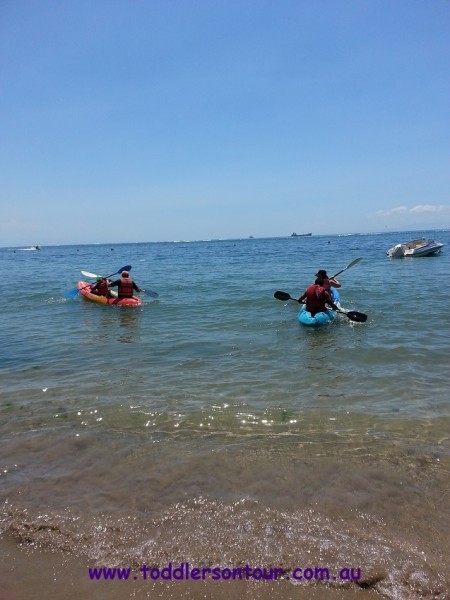 6. There are varied opinions when it comes to learning while traveling VS. formal schooling. What is your stand on this? Does travelling really give an advantage to your kid's education, based on experience?
I wouldn't say it gives your child an advantage.  But somethings are definitely enhanced and will stay with your child longer than if they'd learnt about a place through a book.
I do think travel has introduced Lewis to different cultures; he has learnt to be more tolerant and understanding.
7. What advice would you give to families who want to start out a travelling lifestyle?
Start small and do your research.
Take a road trip or flight that is only a few of hours away.  Choose somewhere you are little familiar with or will have surrounding and restaurants that a similar to what you are used to.
Research how child friendly your destination and accommodations will be.  Find out how easy it will be to get about with young children and whether you should pack a pram or baby carrier.
8. Where else can we guys read about your family adventures?
You can read about our family adventures in the section Our Family Travels on my website Toddlers on Tour.  You will not only find posts about our holidays and day trips but also reviews of family accommodations and flights.
I designed Toddlers on Tour to offer travel tips for travel with kids – helping parents have the best family holiday possible.  I hope that my advice inspires you to get out and travel as a family.  To keep up to date with all my tips you can like me on Facebook or follow me on Twitter and Pinterest.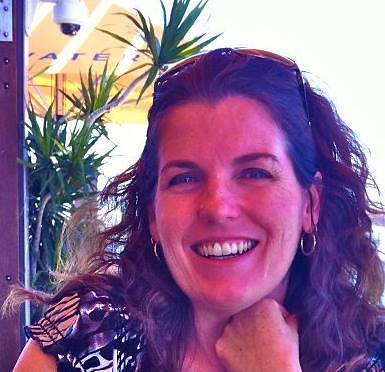 Follow Sally-Ann and the rest of the family at:
Blog | Facebook | Twitter | Pinterest
Happy Travels!
XX
#FamiliesOutside is an interview series to help encourage families to go out and explore places, near or far. Bi-monthly, we feature families who love travelling – full-time or part-time – or who simply love including the outdoors in their daily activities.