When in Cateel: A Rainy Day at Aliwagwag Falls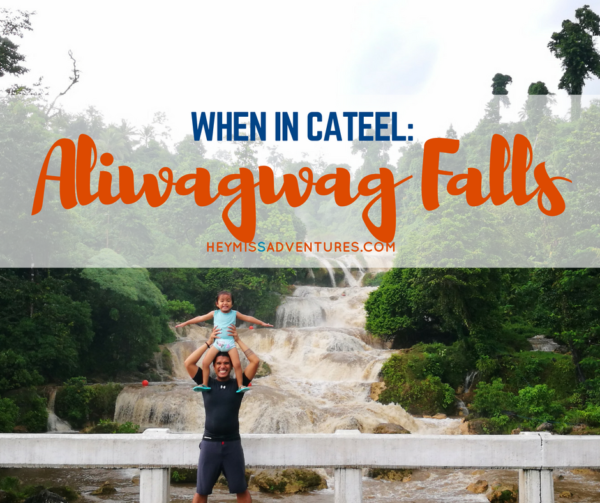 I'll let you in on a secret: we almost ran out of money on our recent Mindanao trip.
Scary, right?
Well, true. But I also found out how much better I was at making money on the road compared when I am stagnant at home so we would probably never touch our savings if we decided to travel full time in the future.
We cancelled many of our plans during the last few days of our trip. We were running short in cash and also in time. My mom wanted us to come home after three weeks (we could have extended the trip for another month or so) so someone will be left at home to look after her business while she went to Singapore. Haha! Runs in the blood?
Anyway, we couldn't cancel Aliwagwag Falls now that we were already in Cateel so even if it came it a rather expensive price of ₱500, we decided to give it a go.
Also read: A Refreshing Dip at Aguinid Falls, Samboan, Cebu
I had to do some work in the morning so we took off a little after lunch.
One of the guests at OAR Inn suggested we visit Curtain Falls (if I remember it right) and skip Aliwagwag if we could so we asked the driver if we could have that arrangement. Unfortunately, we were slightly short in time so we couldn't visit the much farther Curtain Falls anymore (plus the road there wasn't very friendly and might hurt his tricycle).
It was extremely hot in Cateel so we were surprised to find out that around 20 minutes or so later, it had started to rain really hard. In fact, the road was barely visible already that it had gotten quite scary.
Aliwagwag Falls from OAR Inn took about 45 minutes to maybe an hour (not sure) but it was a very smooth ride in concrete road. Thank you government and people's taxes!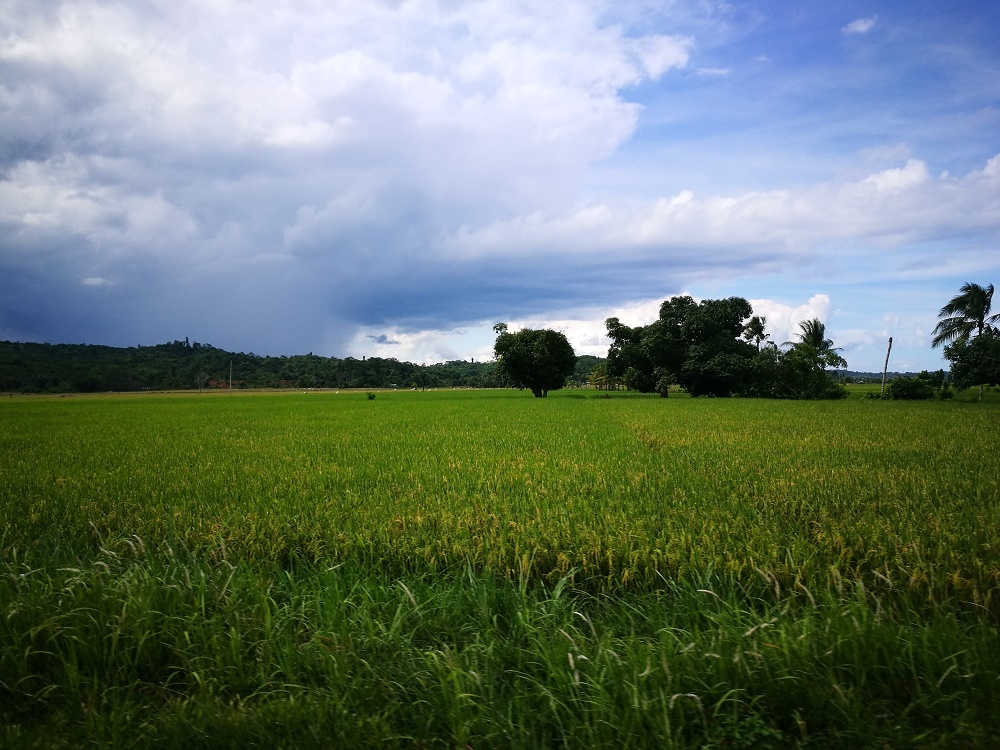 Speaking of that, we did notice that Cateel had a lot of those same-colored cube houses and found out that they were a government housing project after the Typhoon Pablo. Only thing is that they were made of substandard materials so most of them were no longer fit for living in. They looked abandoned (well, they are) with tall weeds growing on the sides and probably inside, too. Those that were lived in had already been modified by the homeowners themselves. Tsssk.
So back to the topic…
We reached Aliwagwag Falls and it was already raining very hard and we were already soaking wet even before we had reached the falls!
Also read: The Osmeña Peak to Kawasan Falls Traverse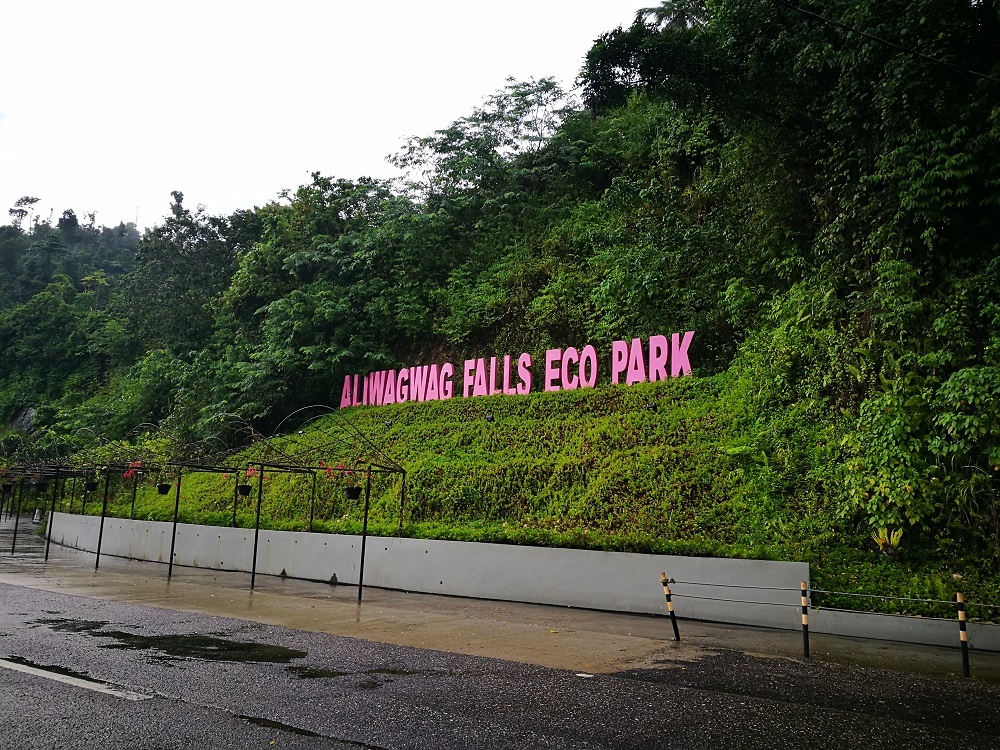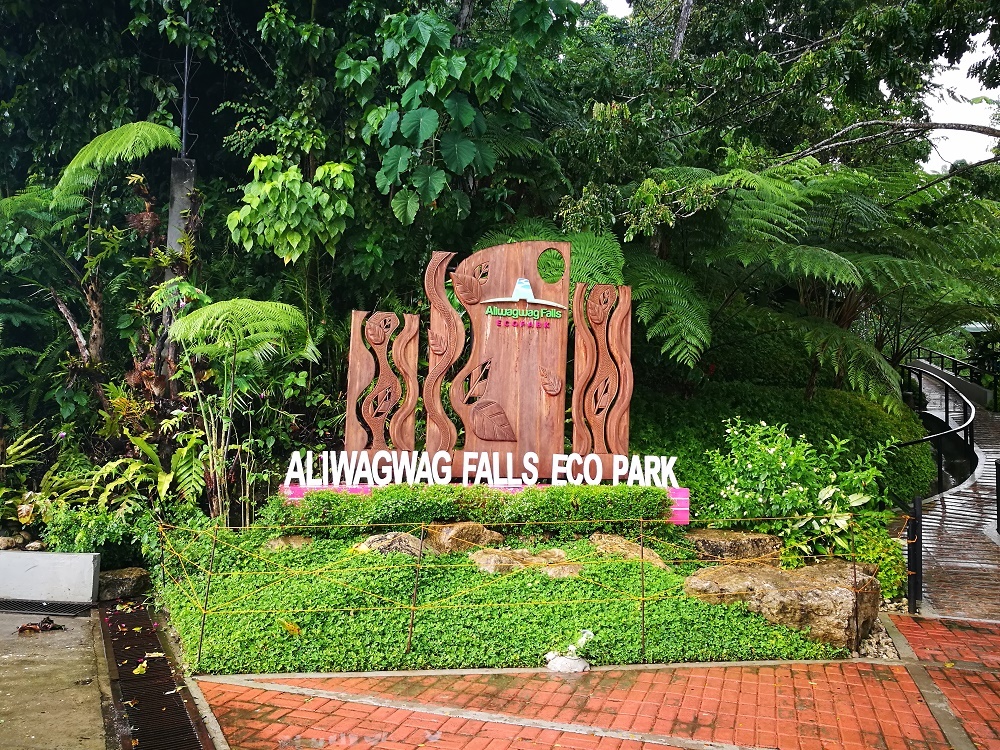 We still went inside and explored the place but stopped by and talked with some guests who invited us in to take shelter from the rain.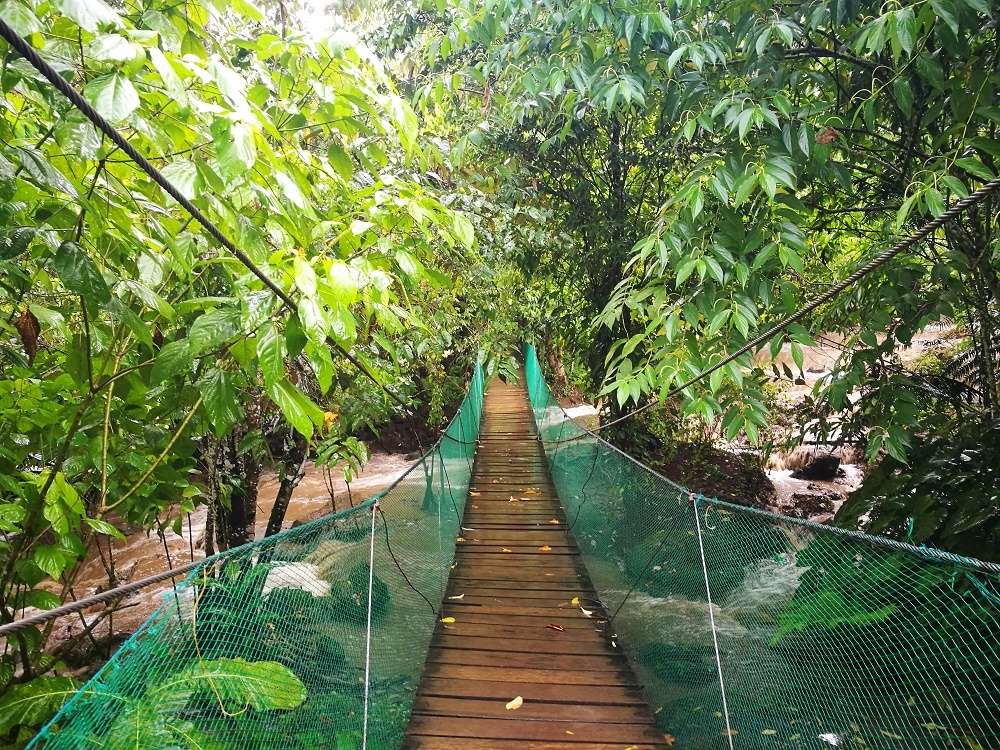 Thankfully, the rain stopped shortly and we were free to explore again but could no longer swim because of the strong rapids. The water had also gone murky because of the rain so it wasn't very inviting to swim in.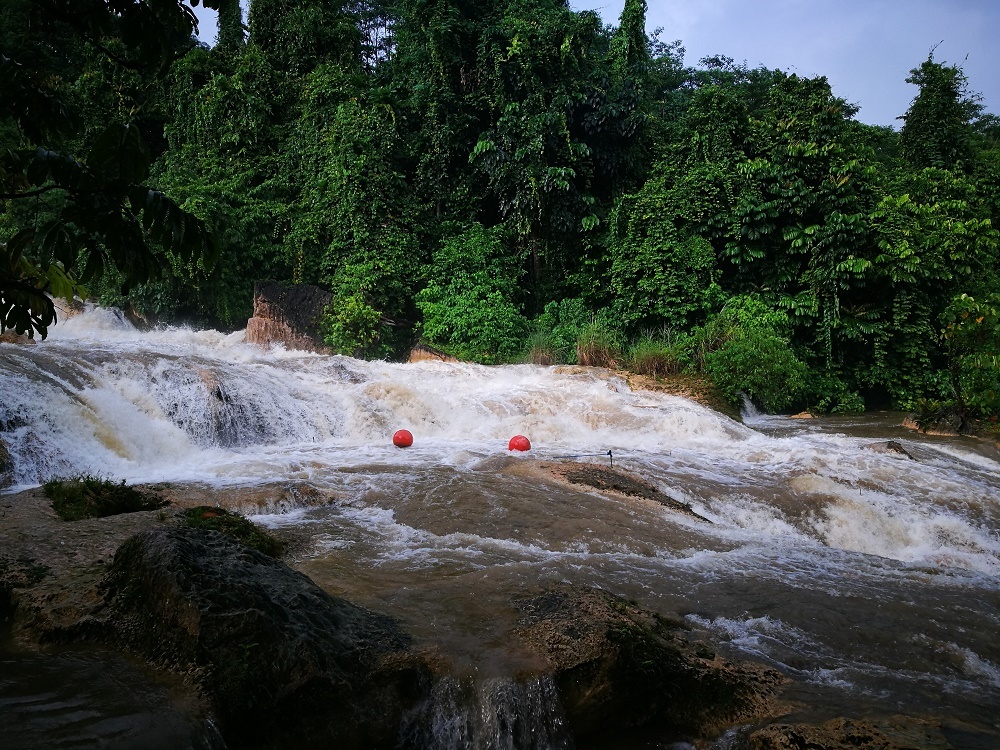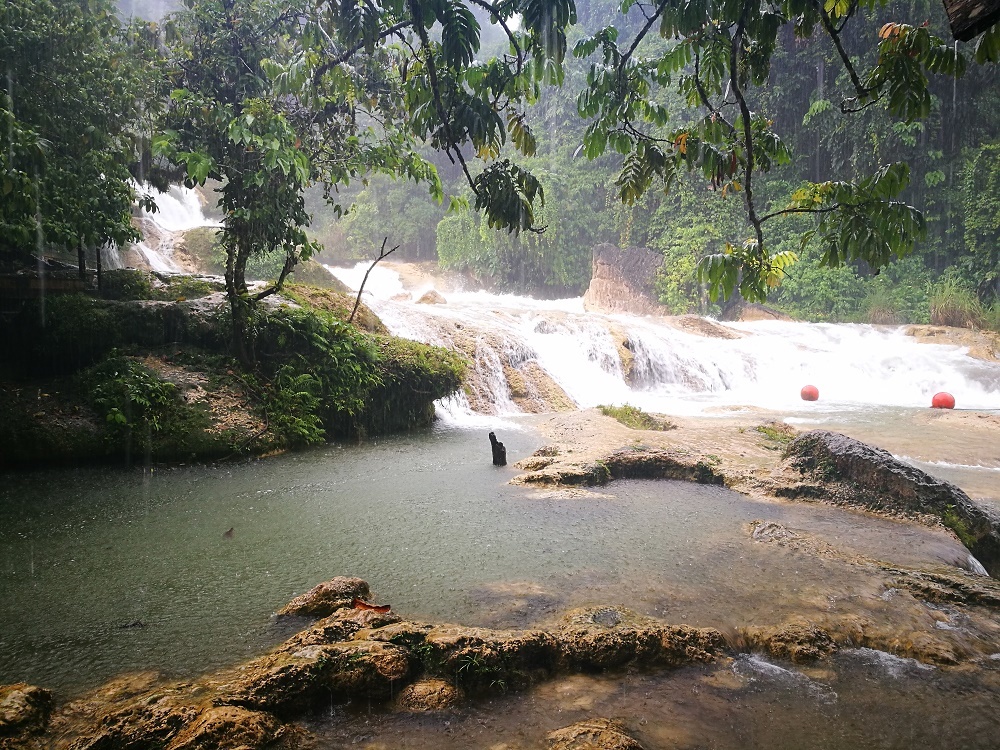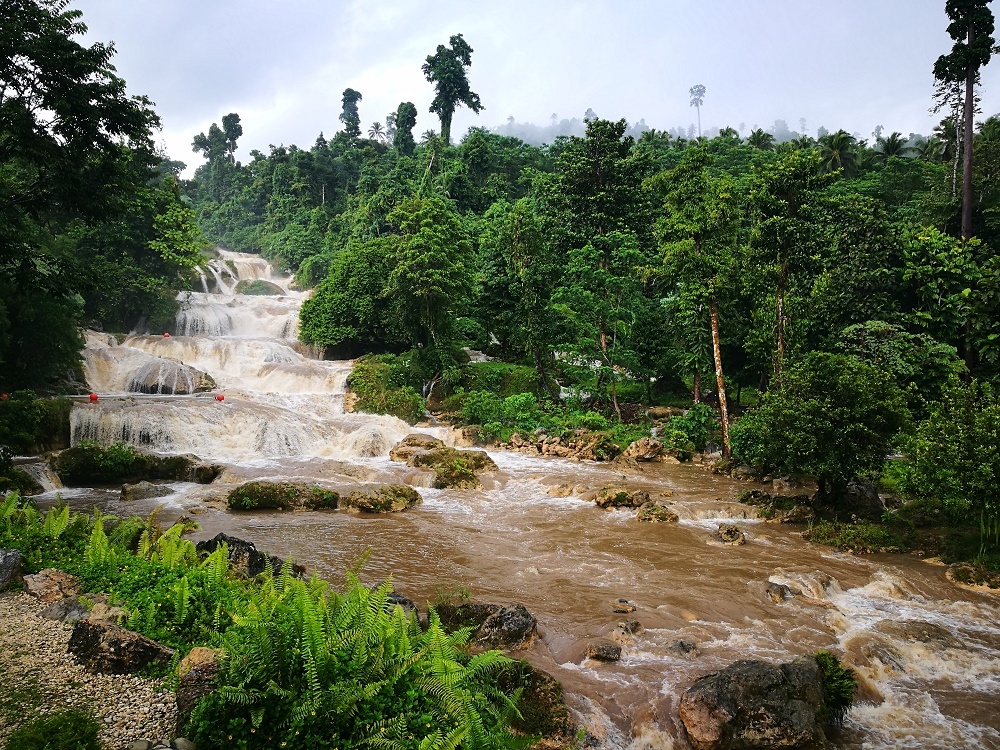 Aliwagwag Falls was huge and is considered as the highest waterfalls in the Philippines, with more than 130 cascading waterfalls. That's a total of 1,110 feet of waterfalls with 20 meters in width. I wonder if they have considered harnessing the power of this natural wonder. It has a huge potential!
And the park itself is huge, too.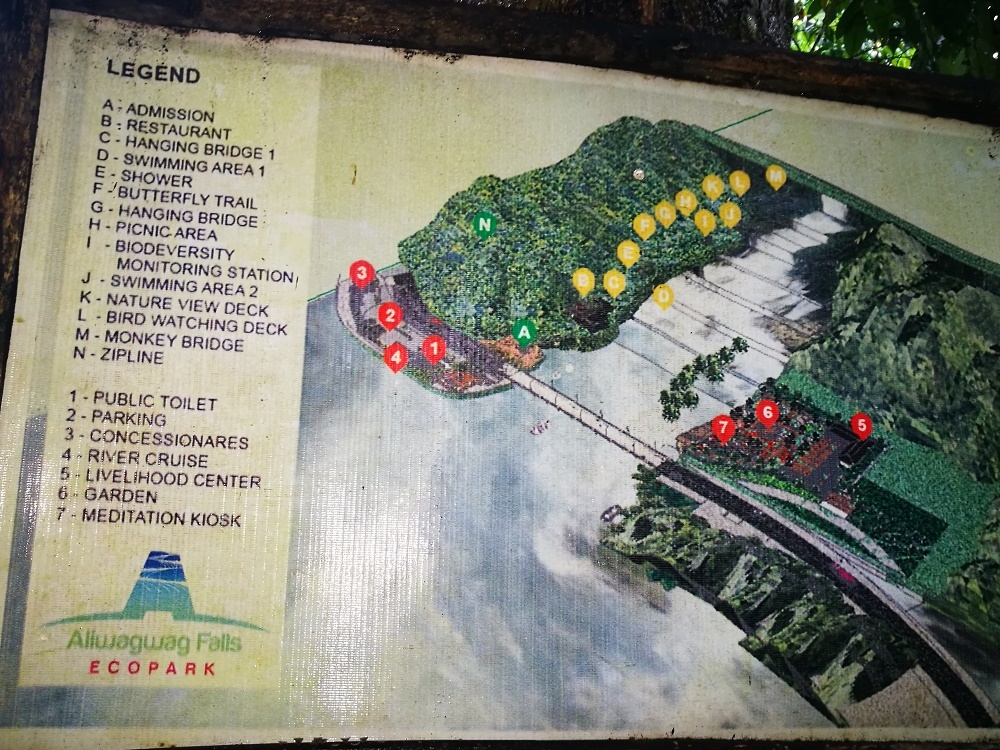 I still had my foot injury partially healed so I couldn't walk as well as I normally do. The partner and our daughter ended up exploring the higher levels of the park while I went down to wait for them at the entrance. Sometimes, I just really want a loooong and warm sleep during those kinds of weather.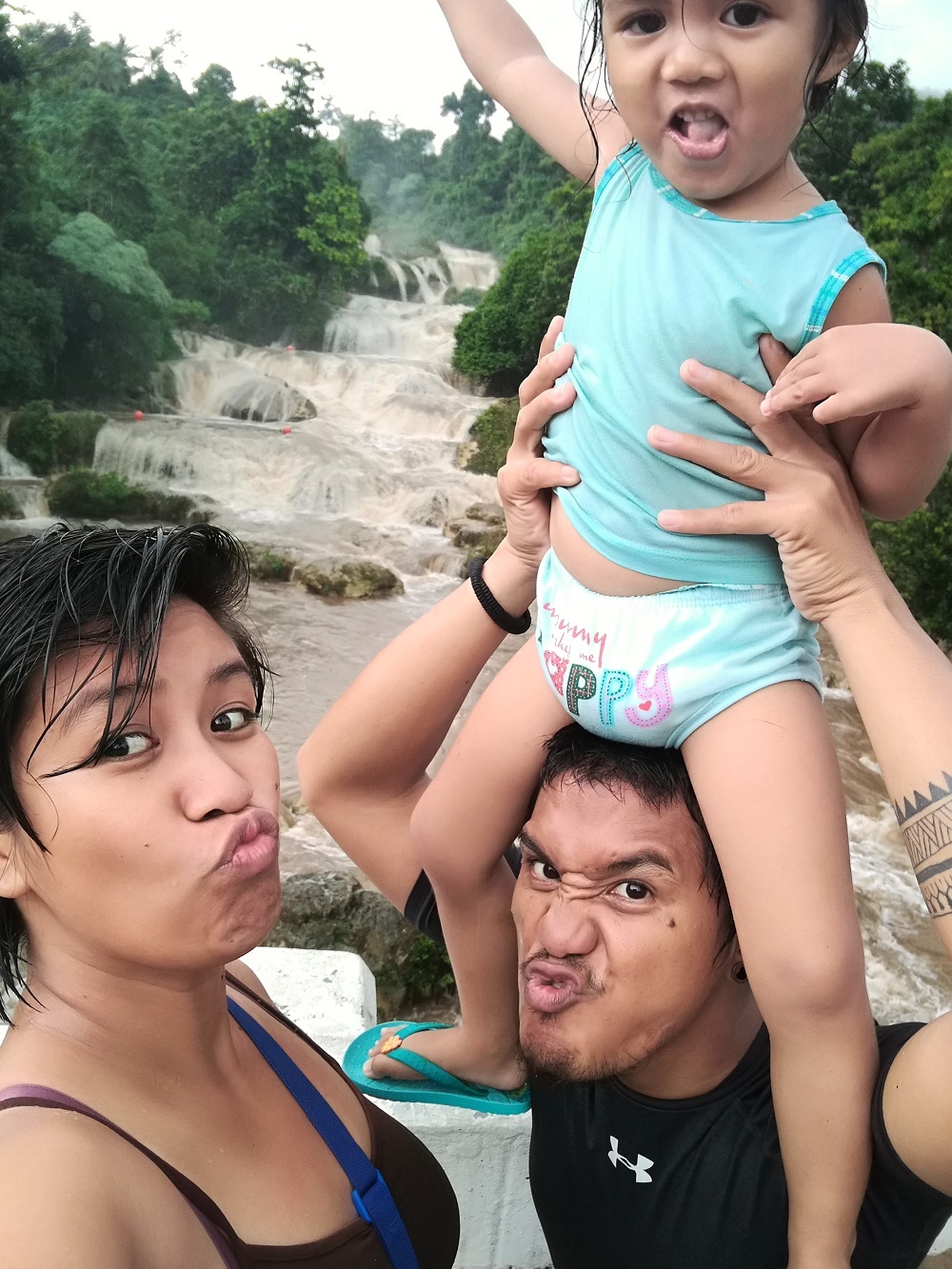 We probably just spent a little over an hour at Aliwagwag Falls before we decided to go home. It had stopped raining but we were all soaked through, including our daughter.
May I also emphasize how physically advantageous it is when you travel; no one got sick after (and we had to wake up at dawn the day after) but we got cooped up in the house for two weeks and our daughter got sick with pneumonia and had to be confined at the hospital. Tsssk.
So there.
It felt uneventful and yet I know that by the looks of the faces of these two, they had a great time at the falls, even if it was raining.
EXPENSES SUMMARY
OAR Inn to Aliwagwag Falls via tricycle = ₱500 for whole trip for 2 persons (lowered to just ₱400 because of short trip)
Aliwagwag Falls entrance fee = ₱50 per person
Also read: Eastern Mindanao Road Trip: Travel Expenses Guide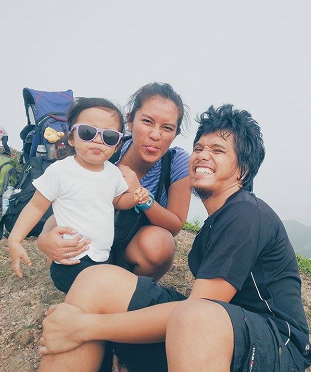 Pam is an outdoors-loving millennial momma who loves to hike, trek and camp in the beaches and mountains with her partner and their 3-year-old daughter. When not exploring the great outdoors, she moonlights as a freelance writer specializing in the travel, parenting, personal finance and digital marketing niches. You can also follow her via social media: Facebook, Twitter, Instagram and Pinterest!