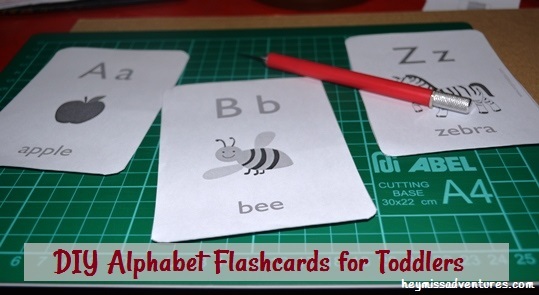 The use of flashcards on children, especially the very young ones, is something that many homeschooling moms are against. It is probably because flashcards are often used in drills – knowledge is rigorously drilled into the mind – making learning exhausting and full of pressure.
I am still not sure on my stand against the use of these things or with other toys for my child's development though. As a visual learner, I believe flashcards can help retain recognition of pictures in the same way that our daughter learns and familiarizes things in her books through repeated reading. As for the toys, we teach her how to use it at first and then let her discover things on her own afterwards.
Anyway, I created a set of alphabet flashcards a few months back mostly because I wanted to make use of my Mod Podge. Haha. A mom needs to learn to let her creative juices out, right?
Making your own set can be pretty simple and you can even do it with your child if he/she is old enough to follow instructions:

1) Prepare illustrations for each letter in the alphabet.
You can do this by yourself (either by drawing directly on paper or creating digital artworks) for a more customized look or you could scour the Internet for free resources and printables on alphabet flashcards. I got mine here. They also have alphabet printables using different languages plus a whole bunch of other creative things moms can do that encourage their children's learning. I printed mine in black and white but using colored ink may have looked better and more attractive.
2) Cut out the printables as well as the "backing" paper.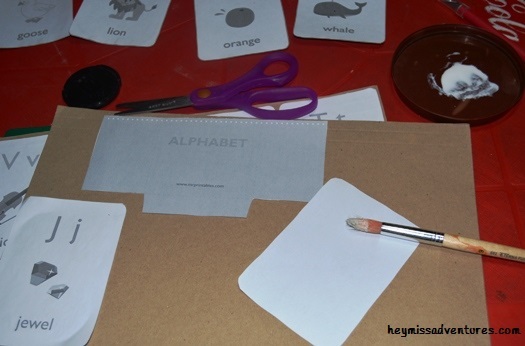 I used an ordinary brown folder (which is cheaper than the white ones) for these. I also maximized its use so there may have been a few cards that were a millimeter narrower or shorter than most.
3) Mod Podge your printables to the folder.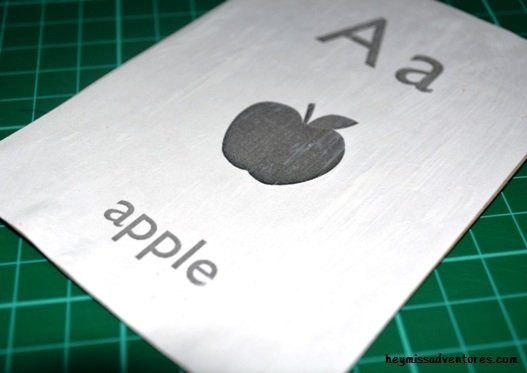 Now comes the fun part and also what I have been excited about. I brushed Mod Podge on to the folder before putting the printable on top (right side up!). Then, I applied a coat of Mod Podge again on the flashcard. If you do not have Mod Podge, you can always use a mixture of 50% water and 50% glue.
4) Let it dry.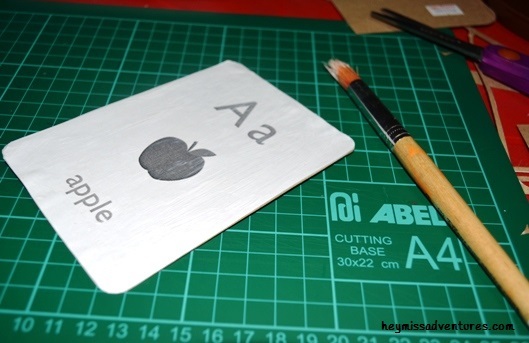 While doing #3 for the rest of the alphabet, let the others dry before applying a second coat. This one is actually optional. Also, in case there are edges that did not stick, this is the best time to reapply.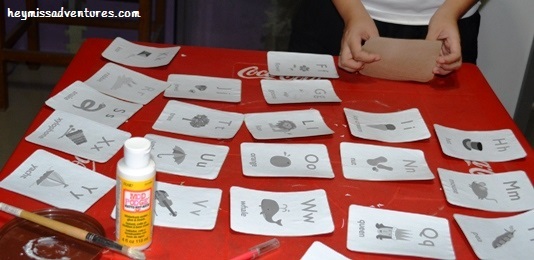 5) Have fun with your kid!
I'm not quite sure if the daughter learned to say "Apple" and "Ball" because of the flashcards or her books but it's pretty fun listening to her or watching her look for the right card when we ask for these items. She has also become familiar with some of the other items although she has yet to learn how to say them out loud.
Just remember that learning with flashcards is supposed to be fun and entertaining – especially when you have toddlers. Do not pressure them into recognizing the items or learning to say the names out loud – they will in time! I do think though that browsing through the cards is pretty much the same as browsing through a book with the same pictures, only there isn't a story to tell. But then, you can always invent one, can't you?
Hope you have fun with the flashcards!
XX