Travel Gear Guide: Find the Best Unique Travel Gears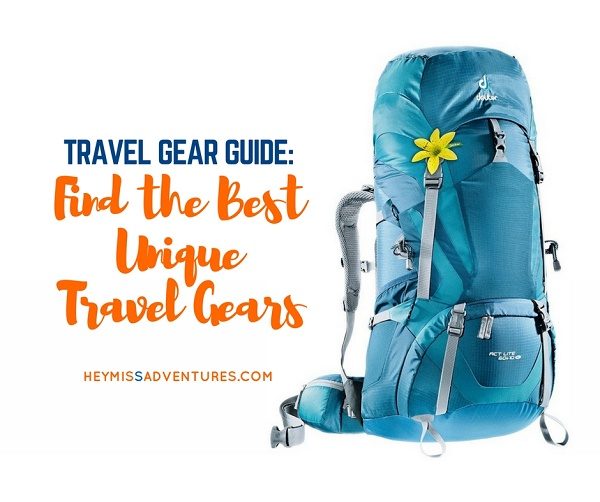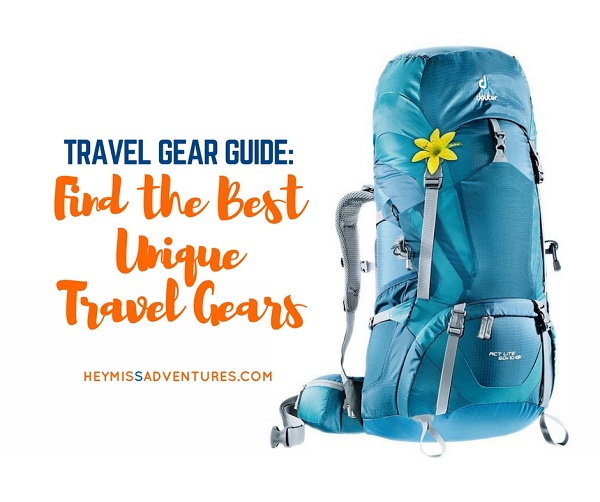 Disclosure: This post may contain affiliate links. I receive commissions (at no additional cost to you) through purchases made from these links which helps in the upkeep of this site. Thank you for your continued support!
Who doesn't like traveling?
The Millennials of today are a traveling bunch and with the internet breaking ground and our distances with each other, exploring new places has never been this much fun. So as a traveling hermit breaking routine from your daily chores, what kind of gear do you carry to make your life easier? While this question may haunt many of us because of the never ending choices present to us, yet it's equally important to decide on them.
Unless you have decent knowledge about the things you need to carry on your next trip, you will in for a fix between burdening yourself with too much baggage and being sorry on the trip for bagging only necessities and not essentials.
In this post, we have put in some extra hours researching and testing different portable products that you can tag along on for your next trip. The products mentioned here are also regular favourites of avid seasoned travellers who know better than to make compromises with their travel gears.
1. The Tortuga Outbreaker Backpack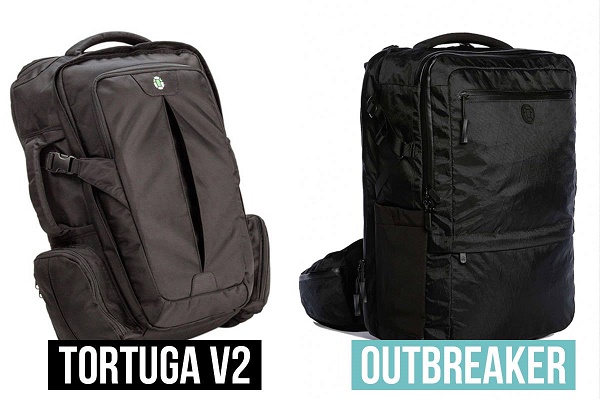 There can be nothing more important than having a good backpack as your travel companion. Unless you are a business traveller hopping planes and living out of a suitcase, a backpack must mean nothing to you. But if you are a person travelling different destinations constantly to unwind then a back pack is a must. Going by recommendations and first hand experiences of travellers, the Tortuga Outbreaker is the tag-along backpack for travellers looking for something that's comfortable, clearly organized and trendy. You can use the Amazon UK discount code to look to avail the backpack. The backpack combines the easy packability feature of a suitcase combined with the comfort of a good backpack. The Outbreaker is made from tear resistant sailcloth that can protect it from any wear and tear. It comes in two variants available in a 45-litre and a 35-litre variant.
2. The Away Carry-on Suitcase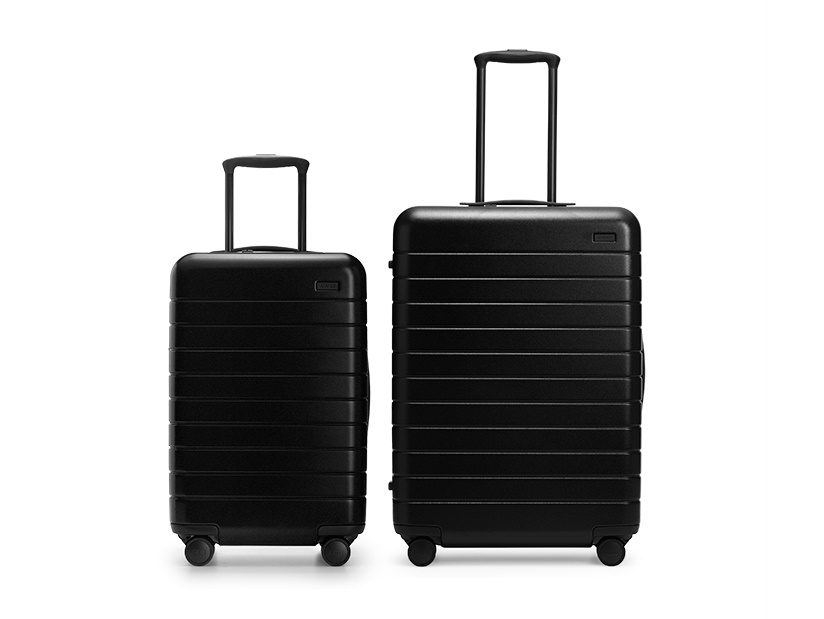 All of us have had a suitcase at one point of time but if you are an avid traveller, owning a superior quality suitcase will only make your life easier. The Away carry on suitcase is the perfect piece to have this season. The Away carry-on suitcase is compact, durable and built in with enough practical technology to keep you going on till your destination. The suitcase has a hardshell exterior that's made of 100% Bayer Makrolon Polycarbonate that is known for its impact and strength resistance quality and weighing at 7.2 lbs, it's one of the lightest bag ever. The bag comes with a removable interior 10,000 mAh battery and two USB ports. The Away carry on suitcase is available in three variants, the carry-on, bugger carry-on, medium and large.
3. The Deuter ACT Lite 60 + 10 SL Rucksack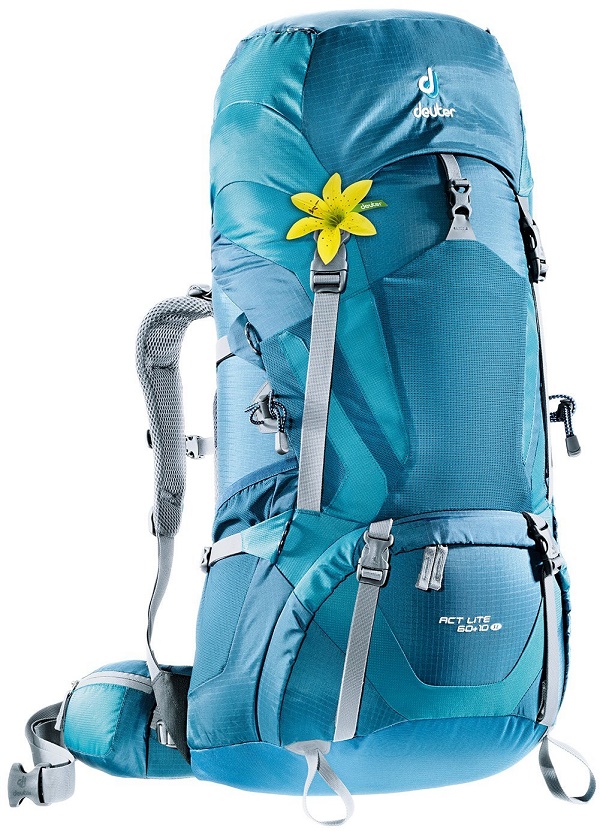 For the spirited backpacker who will be involved in groundwork and a lot of trekking and hiking, the Deuter ACT Lite 60 rucksack is the answer. The rucksack has 60 litres of space which can be extended to an additional ten litres by extending the hood. There are also additional mini features of the rucksack like a separate zipped bottom compartment, a separate pocket for wet laundry and a front stretching pouch that can be used for a helmet or a football. The back has a breathable padding with hip fins that spreads the weight evenly among the shoulders even with a full weight. Trusted by many skilled hikers and backpackers, the Deuter rucksack is a must have for any traveler.
4. Eagle Creek's Pack-It Cubes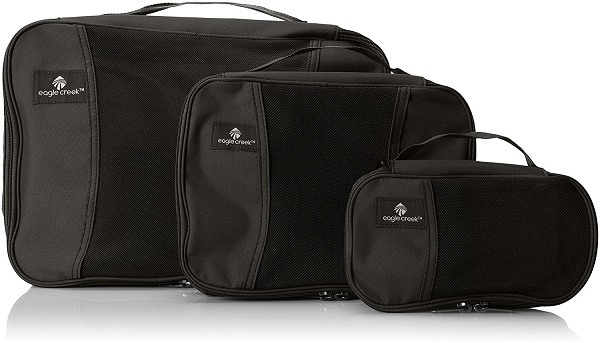 The invention of packing cubes have been a real game changer for the travelling soul. Backpacks and rucksacks only help you keep your stuff but if you are looking to make your packing endeavour a little more bearable. You can imagine these packing cubes as mini drawers where you can put all your shirts and t-shirts in one container, your pants and shorts in other and your workout and innerwear in another. Eagle Creek packing cubes make for excellent storage containers. The material used for making the material of the Eagle Creek's cubes is a tightly woven 300-denier polyester fabric which makes it sturdy but yet soft in feel. The mesh panel of the Eagle Creek Packing cubes is more tightly woven than that of other competing brands available in the market.
5. Eagle Creek Pack-It Specter Wallaby Toiletry Kit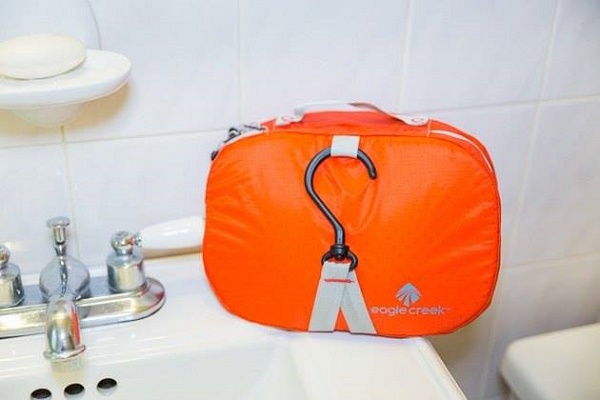 Toiletry kits are a must have for any traveller. Carrying your basic hygiene essentials shouldn't be a messy affair with your toothpaste, brush, sunscreen, combs lying in different places within your rucksack. So a good toiletry kit will come in handy at times like these. Gathering the intel of seasoned travellers, we came upon the 4 liter capacity Eagle Creek Pack-It Spectre pack which comes with 4 zippered compartmentsand a water resistant ripstop that prevents any kinds of spills, water or oil based. The Eagle Creek pack can carry  a week's worth of toiletries for you without hassle and is one of the best toiletries available in the market today.
So there we have the five main essentials that should be a part of any traveller's kit. Portability and ease of use is the word of the day when it comes to travelling. Bon Voyage!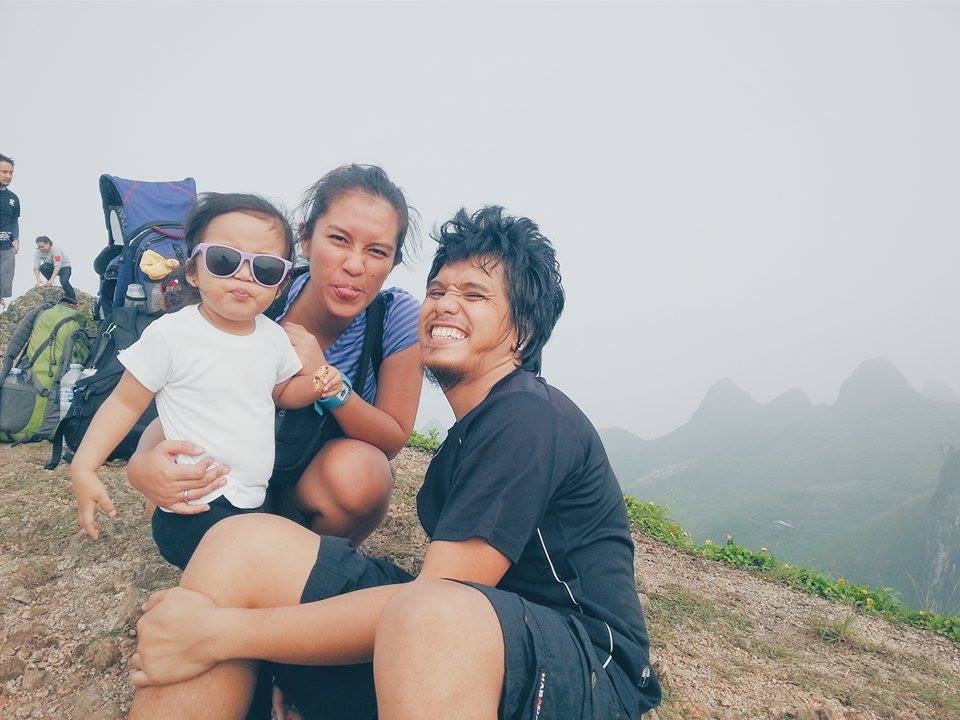 Oh, hello there!
Pam is an outdoors-loving millennial momma who loves to hike, trek and camp in the beaches and mountains with her partner and their kiddos. When not exploring the great outdoors, she works with bloggers, coaches and solopreneurs to free up their time so they can work on the things that they love and enjoy the most.