Warning: This post is long and has a gazillion pictures. I couldn't choose fewer and I wouldn't have it any other way. You'd love it though – full of greens and browns: WELCOME TO THE PHILIPPINES! 🙂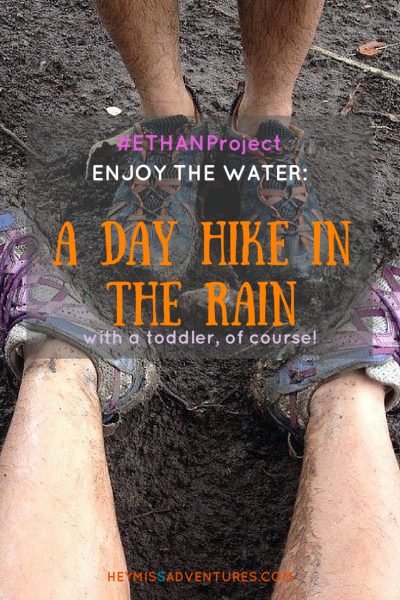 It has been some time since I last shared any hiking/camping trip up the mountains but I definitely have a lot of stories to share in the coming Mondays – do make sure you stay tuned for that.
Today I'm sharing a recent day hike (our very first ever as a family) and it definitely was a blast! The way I'll be sharing it to you is slightly different because this month, I decided to try out Grounded and Surrounded's #ETHANProject.
ETHAN actually stands for Enjoy The Here And Now, a summer challenge (since they are based from the US) for mom bloggers so they are able to enjoy and stay sane during those critical two months when the kids are not in school. The challenge is now on its fourth week, which focuses on Enjoying the Water. You can read more about the #ETHANProject here or the past challenges: Week#1: Enjoy Friendship, Week#2: Enjoy the View (this post could totally fall under that, too) and Week#3: Enjoy the Flavor.
As a background for this week's challenge: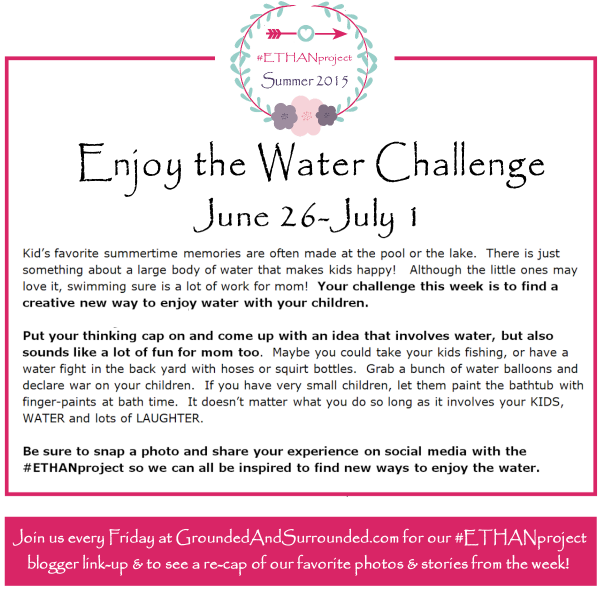 Now, our take on this challenge is totally different from what you guys might think about enjoying the water. You probably have some clue now, don't you?
You see, while the US is now starting to enjoy their warm summers – here on the other side of the planet (in the Philippines), we have just started entering the rainy season. Yes, you guessed that right! We're totally enjoying the water – despite the flood and mud – since we've been on a dry spell for some weeks now.
So here's our story:
Our day started off pretty insignificant. Or maybe not. Because we had a slightly huge pack (I decided to put in a little more weight on my day pack so I could train myself to endure heavy loads) plus we had our 2-year-old daughter in her backpack carrier. In our country, not a lot of families go out for adventure hikes the way we do – and definitely not with young children – so those curious stares always make us feel like we are in celebrity status. Haha!
The jump-off point for our hike was about an hour ride from our place but the day was just perfect for the activity. It was overcast, yes, but compared to our usual hike weather, this was sooo much better than staying under the heat of the tropical sun.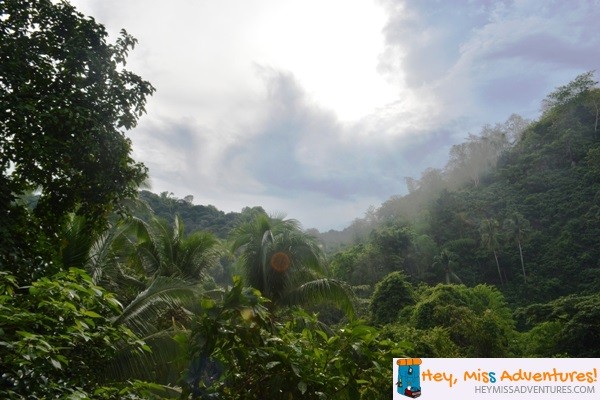 Eventually, the rain did pour down in drizzles but it was still a refreshing feeling. Our previous hikes and camping trips were never 'effortless' because the blistering heat plus our heavy packs always made us feel 10x tired than we probably are. I hated the rain somehow because obviously it meant muddy trails. The daughter enjoyed it though and was even able to walk for almost 45 minutes on a gradually ascending path. When we told her we would have to carry her (so we could cover more distance, too), she would tell us there's no need since she would just jump over the muddy puddles (we don't speak English; that one's courtesy of Peppa Pig, haha).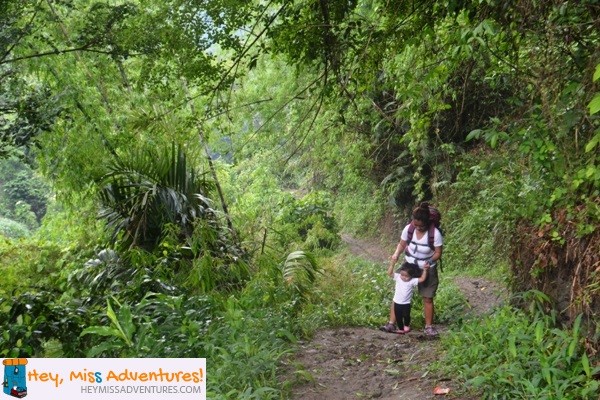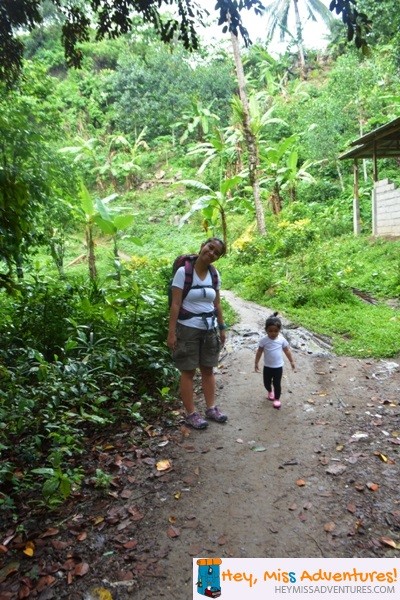 We got lost many times (not new) and missed out a popular stop along the trail – a house up on the mountains that offer fresh coconut juice and meat, which the owner would have to climb. I got frustrated; we were about 3 hours down our hike but I found out we were far from the destination. We overestimated ourselves thinking we would be able to reach the top by lunchtime but alas, at 11AM, we were still halfway through. We only brought a pack of snacks which the daughter happily munched on but we were definitely hungry.
Despite our circumstance – we reached the peak at around 2PM and had to walk about 30 minutes more to find transportation to get back to the city – we were thankful. We were thankful for the rain that made our loooong walk a whole lot bearable, that made the trails muddy and slippery but tested our patience, strength, endurance and will to make it to the end point. We were thankful for our 3L water and 1L ionized drinks for keeping us hydrated all throughout the hike and helping us get over our hunger especially during the last stretch of knee-breaking ascents.
We are thankful for that time that we enjoyed nature and each other's company as a family, that time when we were able to acknowledge each other's strengths and weaknesses.
Would we go through that hike again? Most definitely! There's so much to enjoy and be thankful for, not just the water, and I can't wait to tell our daughter about it.
PS. On a funny note, our daughter actually stumbled on a concrete road on her way down (she has never been injured during a mountain hike) and it may have caused a bit of trauma in her because the next day (we decided to go through a 5-hour hike again), she decided to stay at home with her paternal grandmother. She keeps on telling everyone about what happened even until now. Don't worry though – she's gotten over it and says she wants to go up the mountains again to camp inside a tent. 🙂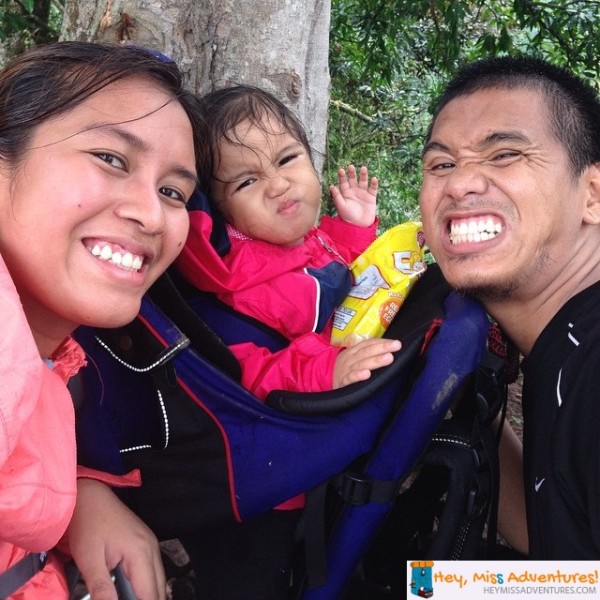 ---
Oh hey, before I go, I wanted to share with you guys my two favorite posts from last week's Enjoy the Flavor Challenge:
I super love this Enjoy the Flavor: Camping Edition by Rosie of Peony & Pine because obviously we love to camp, too. Though looking at their set-up, I don't think it's something we could achieve here in the Philippines. Our friends and I may have to think of a way to create gourmet food with all the ingredients and tools stashed in a backpack! That would be a challenge, definitely!
Another favorite are these Easy Cookie Ice Cream Cups made by Lisa of Feathers in the Woods because, uggh, who could resist sugar? I know I can't and I would love to try this out at home one of these days.
Thank you all so much for your awesome ideas – I'm no good in the kitchen but I would want to get my hands dirty with these!
---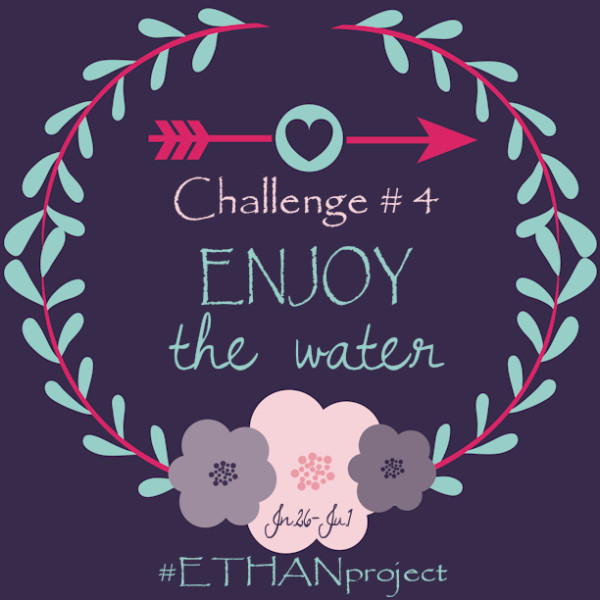 Would you like to join the #ETHANProject, too? Hop on over to Challenge#4 and be part of this awesome group! 🙂
XX
PPS. For our Filipino/Cebuano readers, this trail is the one from Guadalupe to Mt. Babag in Busay.