Oppo F1s: Travel Essentials When Backpacking With Kids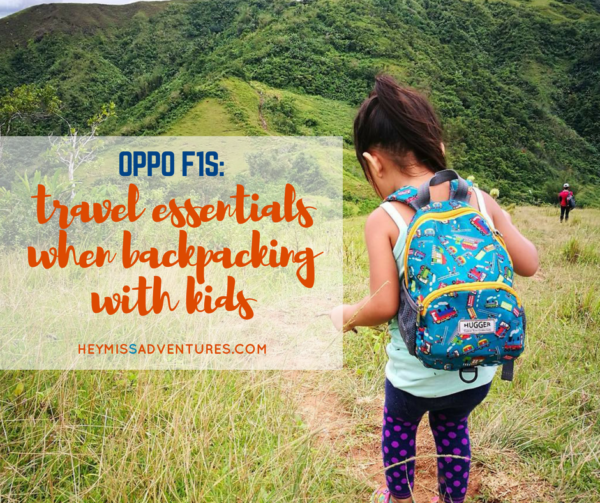 It's no secret that our little family loves going on outings and adventures.
Many people think that travel should only be limited to barkada trips, solo travels and those with no obligations at home but we beg to disagree! In fact, our first ever rough-ish outing was in Kalanggaman Island back in 2013, which would have been our first overnight camp had it not been too humid in the island (we moved into one of their open rooms which basically just gave us a more comfortable place to sleep in).
Before the daughter turned one, she got to ride her first ever plane and island hopping ride in Puerto Princesa then we went to Davao a few months after. She was a little over a year when we finally purchased a reliable camping tent and went to Sirao Peak.
But, the thing is that despite all the fun photos you can see online where parents bring their kids to beaches, mountains or wherever they decide to go, bringing these little people alone is a lot of work. It's no longer just about you; you have (an)other human being(s) counting after you so you need to make sure that you consider their needs and not just your own.
During our recent three-week-long backpacking trip around Eastern Mindanao, our (more like the partner's) packing skills was tested. What do you bring when you are on the road for almost a month? How do you fit in essentials for two adults and a toddler and make them all fit in a 50L backpack? Don't forget, I work online so that means I also have to bring around my huge 2kg laptop with us.
As an avid family backpacker, hiker and camper, here are the top 5 things that we believe are the most essential to bring when traveling:
Tent
Unless we are out only for the day, we usually never travel without our tent in tow. As backpackers, we are huge cheapskates and we have since realized how easily accommodations can eat up your travel budget. In our three-week Mindanao trip, we only got to take out our tent for a night. Spending 500 a day on a basic room may not seem much but it adds up when you travel long term. Whenever we can, we try to go even lesser than the budgeted cost and camping is the best way to do just that. In some places, you can camp for free or will be asked for a minimal fee.
Backpack
It's obviously difficult to travel without a bag of some sort, whether you choose to get one that you can strap around your shoulders or wheel around. Personally, we love backpacks because it is more mobile and provides you with free hands as you walk around. The only major disadvantage to this is that a seemingly light weight around your back can easily dig in around your shoulders after a few hours of walking around. We've tried bringing around a wheeled luggage but we had to leave it in the city when we decided to explore the beach on another island for a few nights.
Food
When you have a kid around, food is something you should never travel without. You don't have to bring around your lunch box, of course! However, make sure that you do have a few packs of crackers and biscuits that you and your little one can munch on while on the road. Trust us, you do not want to deal with a grumpy toddler when you are inside public transportation. It's also a great hunger buster for when you can't grab a meal right away.
Bringing around an even smaller kid is a lot easier (especially when you are breastfeeding) since you only have to bring your boobs and, perhaps, a nursing cover with you.
Cash
During our Mindanao trip, we kept all our transactions in cash and made sure to keep track of it in a spreadsheet we kept online. The trip made us realize that we can sort-of live off the grid (haha not really since I work online) but as long as we had our ATM cards with us, we are good to go.
No matter how many trips we've been to, we almost always still tend to forget to pack a few things. Thankfully, these were never the SUPER important ones and we figured out that they can just easily be bought in our destination. Sure it might ruin your budget a bit but you do help boost the local economy!
A Good Camera
I usually go through an inner conflict when we travel as a family: do I take snapshots of these memories so we can look back into it when our daughter gets older or do we just enjoy the moment and celebrate that the best memories are those in our minds?
As a mom and travel writer, I try to keep a balance between the two and it can really be difficult. We have a DSLR camera but I really hate taking it out especially when we go out during hikes; I'm already catching up with my breath so I'd rather focus on that instead of take pictures.
In the past year, however, I discovered the beauty of mobile photography. I could actually still take beautiful pictures of my daughter during our trips yet still enjoy the moments as they come along. At the end of the day or after our trip, we look back into those snapshots and share laughs and a few tears (of joy) when we remember the stories behind each photo. Plus, the photos help make a good blog post which in turn brings in money to fund for our travels. Win-win!
Hold on to tiny moments and cherish the little snuggles…they grow up so fast.
Why travel with kids when they can't remember anything? You'll be surprised just how much they learn out of these seemingly unimportant getaways with you. And, to have a keepsake of those moments, a phone like the Oppo F1s which comes with a powerful 16MP front camera and a 13MP rear camera (which takes the best night shots, by the way), is the perfect companion! For families who love traveling for work and pleasure, this handy gadget is a definite must-have in your pack — it captures rare bonding moments and takes great shots for the best stories!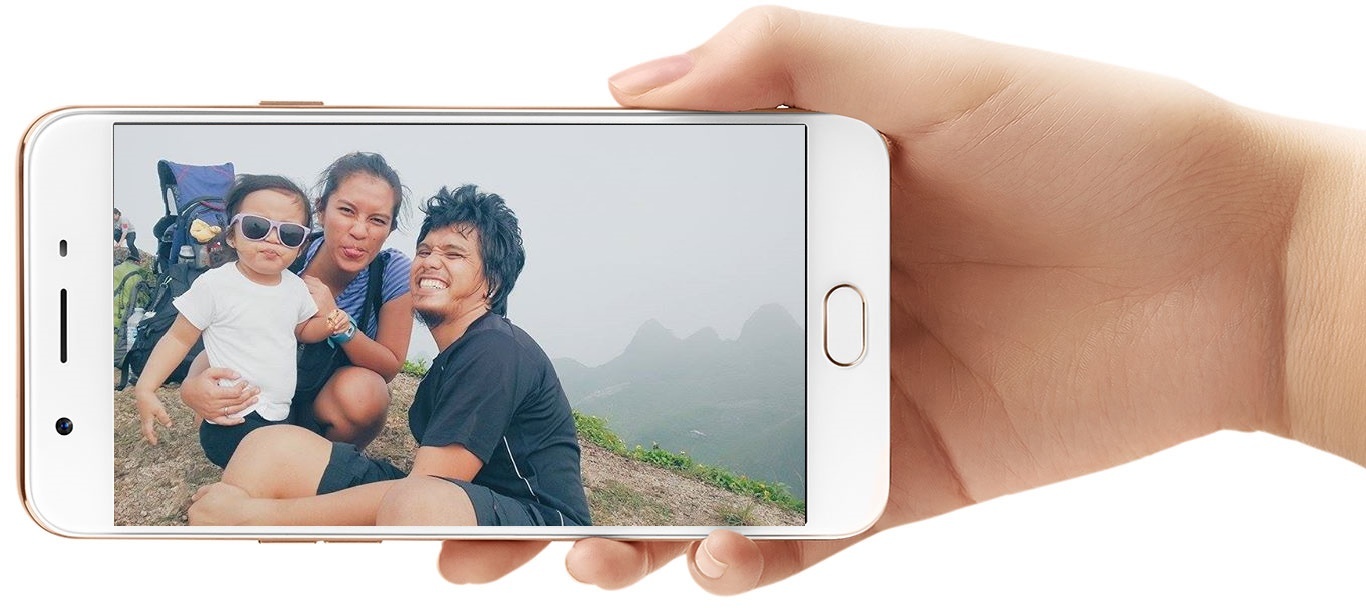 This post was written as an entry to Nuffnang's OPPO F1s: Travel Essentials contest.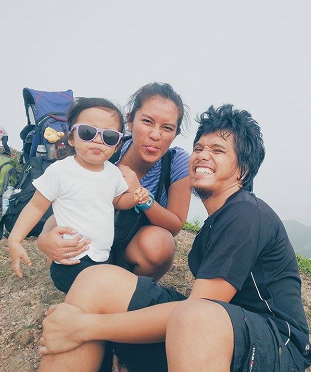 Pam is an outdoors-loving millennial momma who loves to hike, trek and camp in the beaches and mountains with her partner and their 3-year-old daughter. When not exploring the great outdoors, she moonlights as a freelance writer specializing in the travel, parenting, personal finance and digital marketing niches. You can also follow her via social media: Facebook, Twitter, Instagram and Pinterest!