Camping at Sirao Peak via Ayala Heights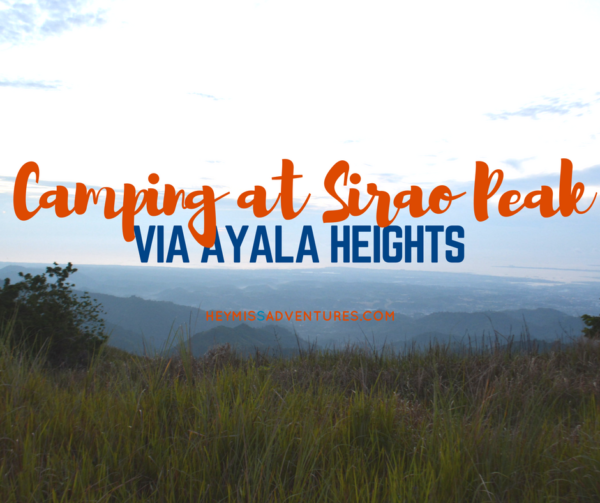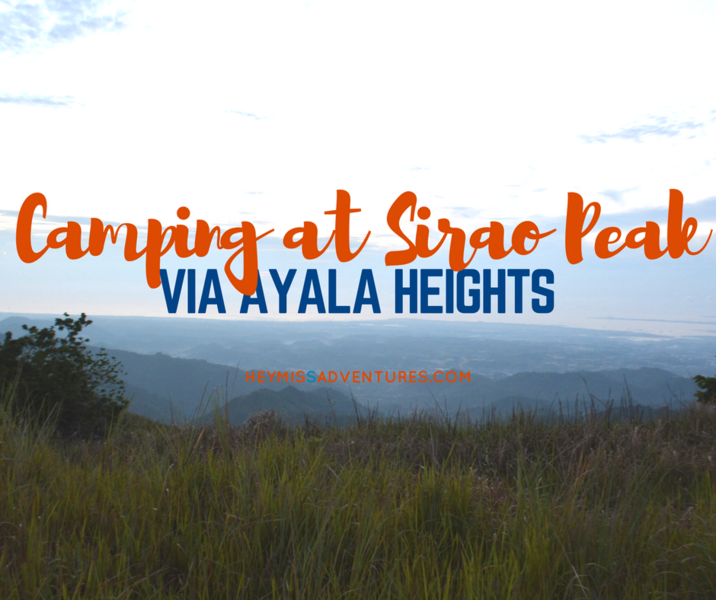 Sirao Peak (also known as Mt. Kan-irag), 700+ MASL
The nearest – and also the easiest – way to get there is through a 30-minute walk from Ayala Heights but you can always take a more challenging route, if you like. From JY Square, you can simply hire a habal-habal (motorcycle) to get you to Ayala Heights or even to the foot of Mt. Kan-irag, if you want to save even more time.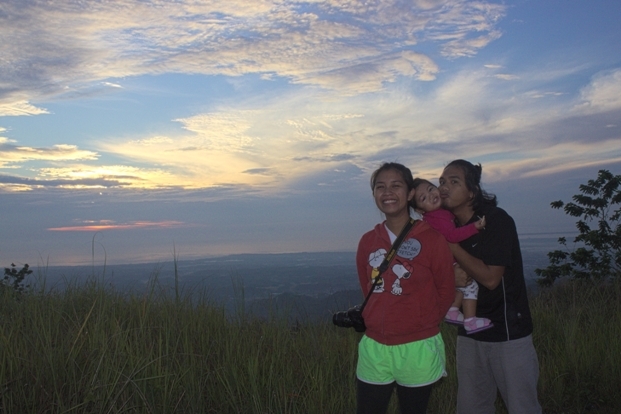 The Experience
It was already dark when we arrived at Ayala Heights to Sirao Peak but thankfully had friends to fetch us from there to help us with our load and shed us some light, literally. We took the road less travelled, yes, because we had a toddler in tow (by less travelled we mean not popular as a means of climbing up; but most trekkers take this route when going down from the peak). We would not compromise safety over experience – the trail that our friends took involve walking over slippery rocks beside a gushing waterfall. Even if we did have a backpack carrier with us, we still would not take that route if we were to bring our daughter along.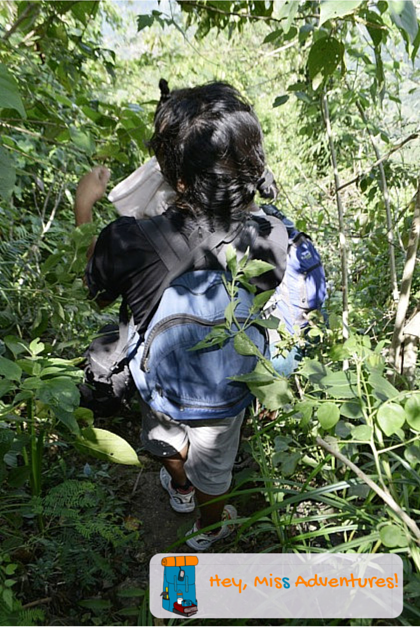 The easy trail (not quite really, because it entailed walking up rocky slopes with cogon grasses taller than you all around) was a big advantage for both the child and the parent. Sirao Peak also has a great campsite, albeit rocky, and was a great way to experience cool weather without having to go to Baguio. A few minutes after pitching our tent, dew already started forming in the flysheet and by midnight, it already seemed like it had rained without us knowing. Yes, even our friends' shoes and socks have become all wet and soggy!
If it is your first time to trek or to camp or if you plan to tag your child/ren along, Sirao Peak is the perfect place to start.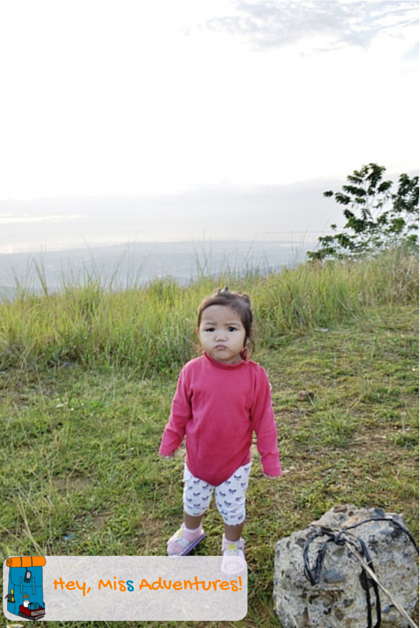 Note to the Parent
We always believe that every travel (whether to the mall, the beach or up the mountains – this is our first time, though) becomes a learning experience for us and our daughter. Camping at Sirao Peak is a great way to have your child experience how it is to camp with low supplies and civilization slightly out of reach. However, we had to make sure that we had most of the necessary city living essentials camping gadgets with us – we do not want to put our daughter's health and safety at risk!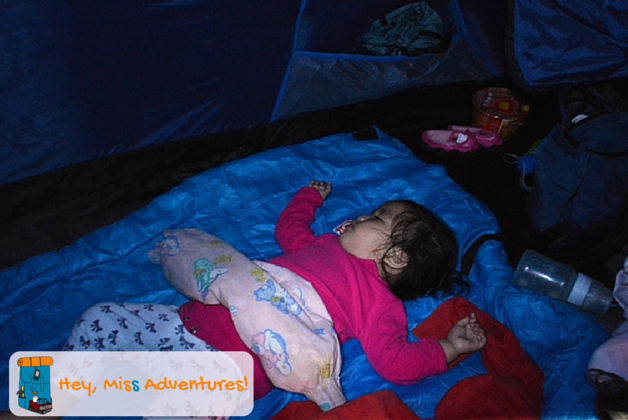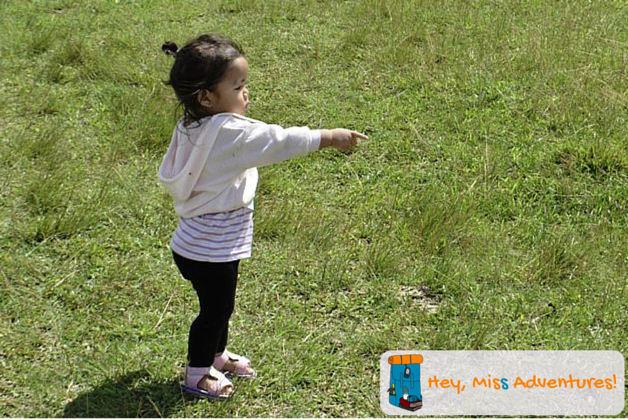 Important Things to Bring
Camping gears, of course! (NOTE: A good tent with a separate flysheet is recommended but we camped together with people who slept in pop-up tents and even under a fly tent. It's slightly fine but uncomfortable because of the cold when you're mighty and strong but definitely not when you have a baby with you!)
A thick jacket for bottom layer and a waterproof and windproof top layer just in case it rains
Insect repellant and insect bite cream (especially if you have a child along)
Lots of (trail) food and water
Expenses
JY to Ayala Heights fare: P70 each (brought down from P75; they charge higher during the night)
Ayala Heights to JY Square: P50 each (daytime travel is much, much cheaper!)
Food: varies
Contact
Go ahead and make your way there – the trail to Sirao Peak is pretty straightforward, if you take it from Ayala Heights that is.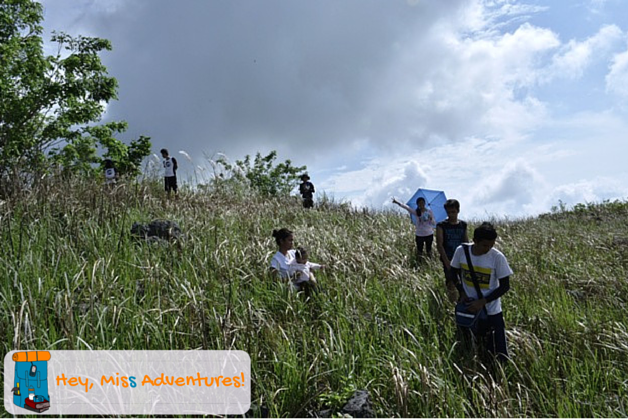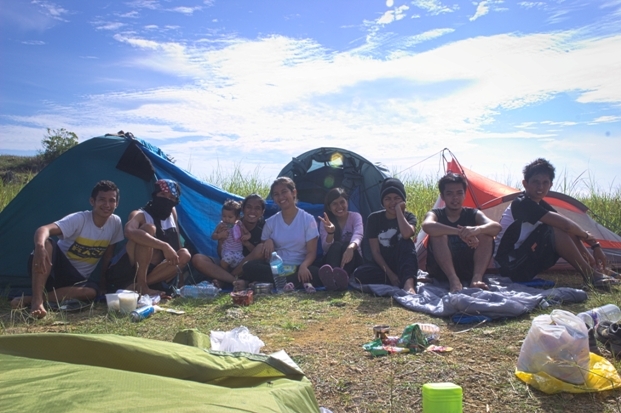 XX
PS. Credits to my friend, Jan, for the non-watermarked photos in this post.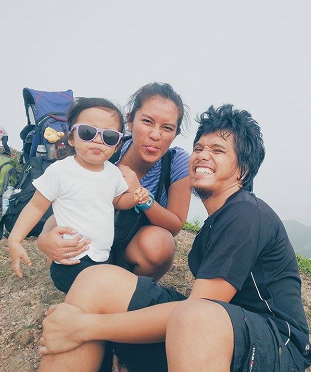 Pam is an outdoors-loving millennial momma who loves to hike, trek and camp in the beaches and mountains with her partner and their 3-year-old daughter. When not exploring the great outdoors, she moonlights as a freelance writer specializing in the travel, parenting, personal finance and digital marketing niches. You can also follow her via social media: Facebook, Twitter, Instagram and Pinterest!