A Taste of Slow Travel at Isla Reta Resort in Talicud Island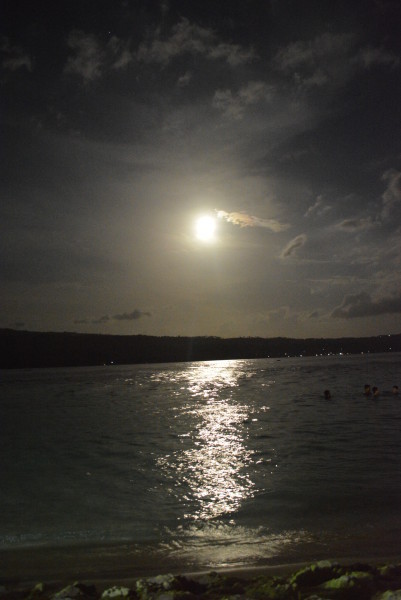 Did you know that all of the Davao travel posts I have written so far, including this one, happened in one day? Yes folks, that was how the three of us got to be in five islands in a single day: from leaving the house in Cebu then going to the airport in Mactan Island, arriving in Mindanao and finding cheap accommodations and witnessing the Araw ng Dabaw 2014 in Davao City, visiting two popular tourist spots in Samal Island and finally setting base in Talicud Island.
Despite the want to try out slow travel for our first family trip, we went on a road trip hiatus which I found out was very exhausting and especially so when you decide to do it with backpacks and an infant. That was also how we splurged about three quarters of our travel budget which was actually very limited to start with. A whole lot of misadventures from this trip but we definitely learned a lot from it.
When we got to Kaputian Beach in Samal Island, which is the jump-off point to Talicud Island if you did not go there directly from Sta. Ana Wharf in the Davao mainland, it was almost sunset and almost no motorized boats to take us due to the lack of passengers.
But, as luck would have it, there was still one boat, which according to one of the locals there said may be going back to Talicud Island since the boatmen lived there. While we were waiting for their passengers to get off the boat, another passenger came. He was actually traveling solo for the first time and while he may just come from mainland Davao, I still think it was very brave of him to have done that. He said he only wanted to get away from the stress from work at least for a day and have some time to himself while he reads a book. Wow. He is awesome at that.
Anyway, the ride from Kaputian Island to Isla Reta in Talicud Island – you could have the boats get you directly to the shores of the resort for 30PHP or you could have them take you to the main port for 20PHP then ride a motorcycle for 10PHP (still the same but more of a hassle) – takes only about 20 minutes or so. The waves though are quite strong.
There were only three of us passengers in the boat, four including our daughter. One of the boatmen said that we would have to pay for all 18 passengers (max capacity) times 30PHP each for a total of 540PHP but we negotiated with him a bit and brought the fare to 300PHP or 100PHP each. Good thing the other passenger agreed, I think he badly wanted to get away. Haha.
When we arrived, the first on the to-do list was cook food. Okay, maybe it was arrange for a place to stay for the night. If you've read through the start of this post series, you may have found out that no hotel bookings were made prior to this trip (now you know). It was pretty scary with the Araw ng Dabaw festivities and with Isla Reta's popularity. Thankfully, we were able to get through that quite well.
Although we brought our tents with us, the partner insisted that we get a room still to make sure the daughter (and thus, the two of us, too) would get a good night's sleep. The room costs 700PHP but is pretty big for three people (there were three bamboo beds). I think staying in our tent would have costed all three of us 400PHP including entrance fees.
Isla Reta also provided tent rentals. The 400PHP fee already included the tent corkage for bringing one's tent.
I got worried upon finalizing the room booking since the one we chose was a non-aircon one. They actually also have a few airconditioned rooms available. The problem was that there was also no fan around.
Don't fret though, the place was pretty cool at night – sea breeze, bamboo flooring, high ceiling, open windows (which I had to close later that night). It's a recommended place for those who are on a budget. I think the room we got could fit ten people comfortably still (just make sure to bring mats since it might be too cold to sleep in during the night).
To be continued…
XX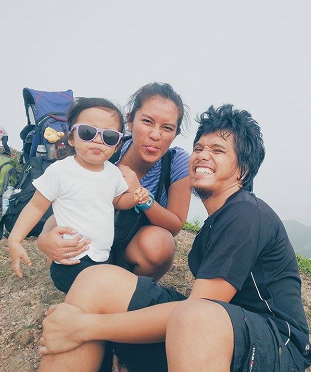 Pam is an outdoors-loving millennial momma who loves to hike, trek and camp in the beaches and mountains with her partner and their 3-year-old daughter. When not exploring the great outdoors, she moonlights as a freelance writer specializing in the travel, parenting, personal finance and digital marketing niches. You can also follow her via social media: Facebook, Twitter, Instagram and Pinterest!