Our recent Davao City trip is perhaps among the most memorable trip I have ever had. It was our first out of town trip as a family – just the three of us – and the first without any hotel reservations made or itineraries carefully planned out. Okay, maybe the latter was planned but it was all incomplete, patchy on the pricing for each adventure/destination, never a complete view of the entire trip's budget. I could say it was our first taste of semi-slow travel.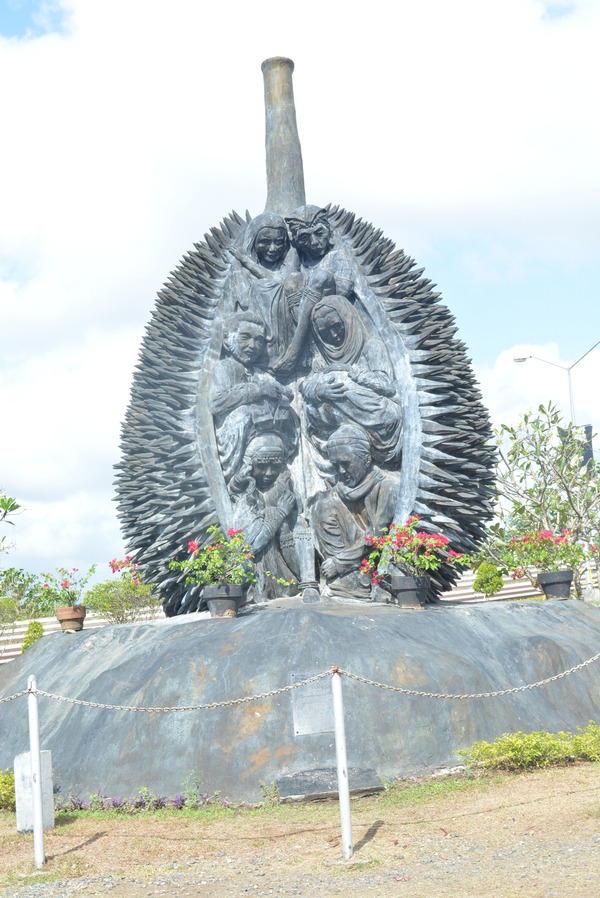 After arriving at the airport and taking care of the accommodations (thank goodness), our first priority had been to get a glimpse of the Araw ng Dabaw 2014 festivities. Back at the airport, the partner and I went over our options: see the Parada Dabawenyo and head right off to Samal Island or see the Parada Dabawenyo and stay in the city for the night (original plan was at MyHotel Davao) and then head off to Samal Island the next day. There were many pros and cons weighed out, one being the time constraint (such waste of travel time) if we wanted to go to other sites such as the Eden Nature Park or the Philippine Eagle Center.
So, we headed right off to San Pedro, were a part of the parade passed by. It was pretty hot that time, at almost 12 noon. I was carrying a 10-kg infant, a tent, a sleeping bag and a 1-liter water bottle. Right after we took the tricycle from the transient house to the highway, I had wished I didn't leave out my daypack. Having one big, heavy pack is much more convenient than lugging multiple lightweight items with you. A rule of thumb when you're backpacking: keep your hands free at all times.
The partner said he saw where the parade had been while we were still in the multicab but we walked around a few blocks trying to find where it actually was. When we got there, the daughter and I just stayed at the sidelines, away from the sun's rays. I had a very small glimpse of the parade as there were a lot of people in front of us. The partner braved out the streets to take a few pictures. I think the parade was already nearing its end as the hype already seemed to have died down.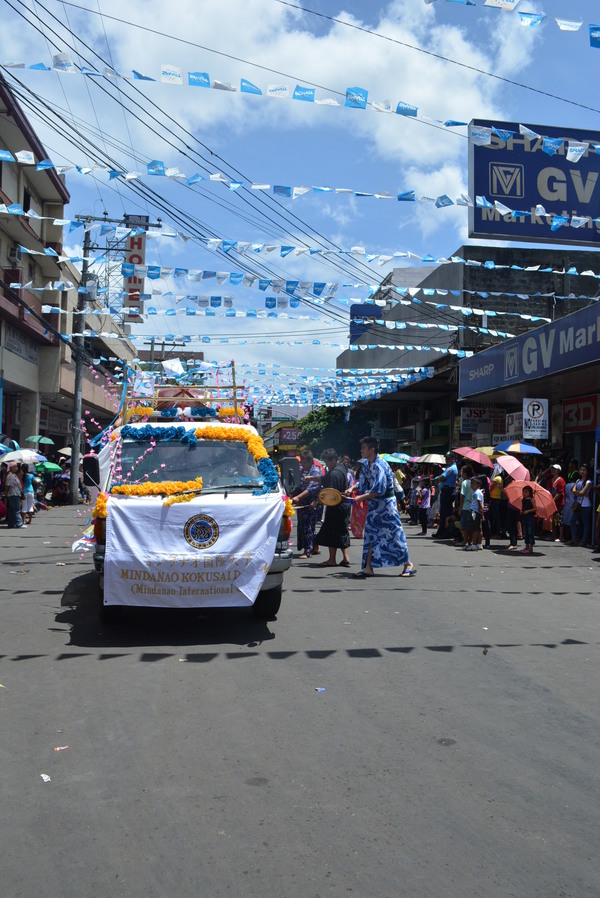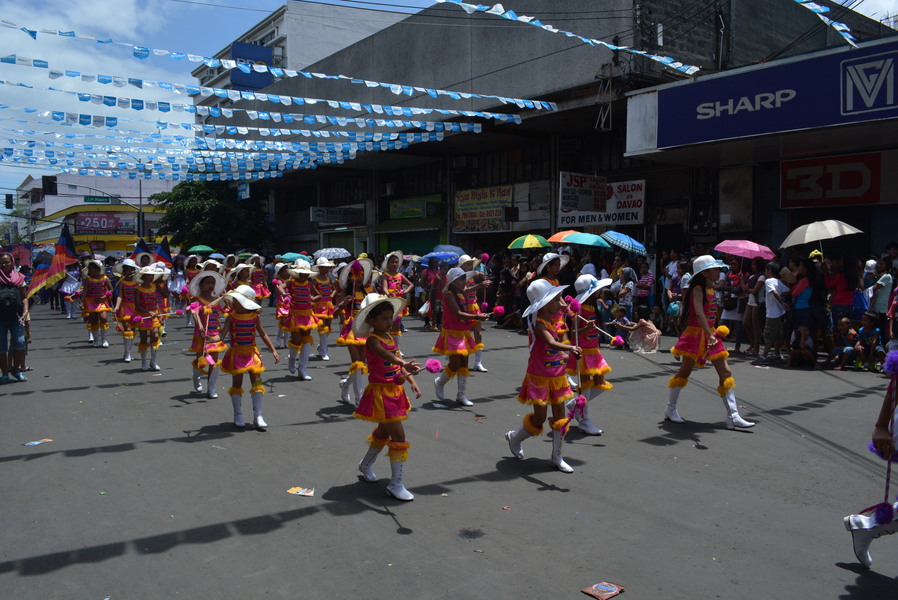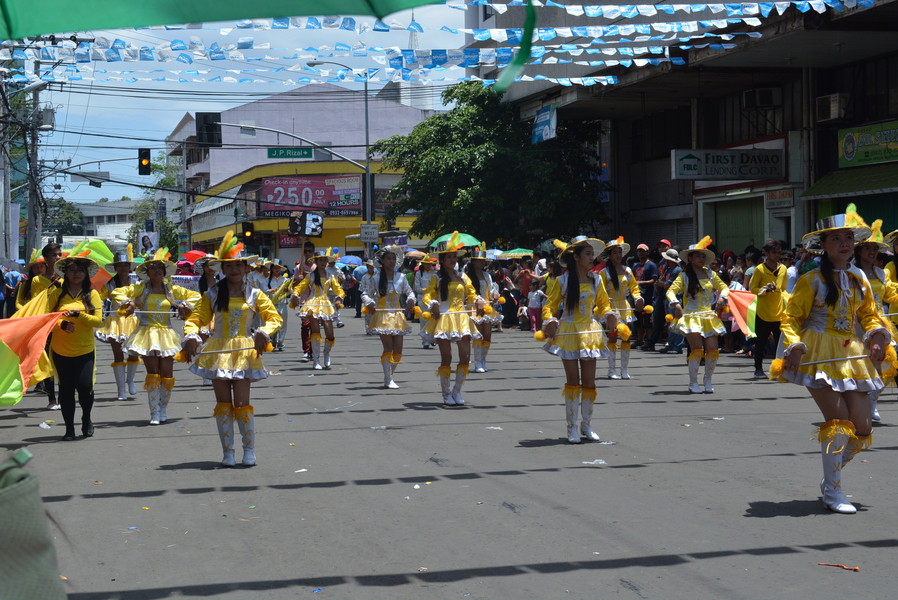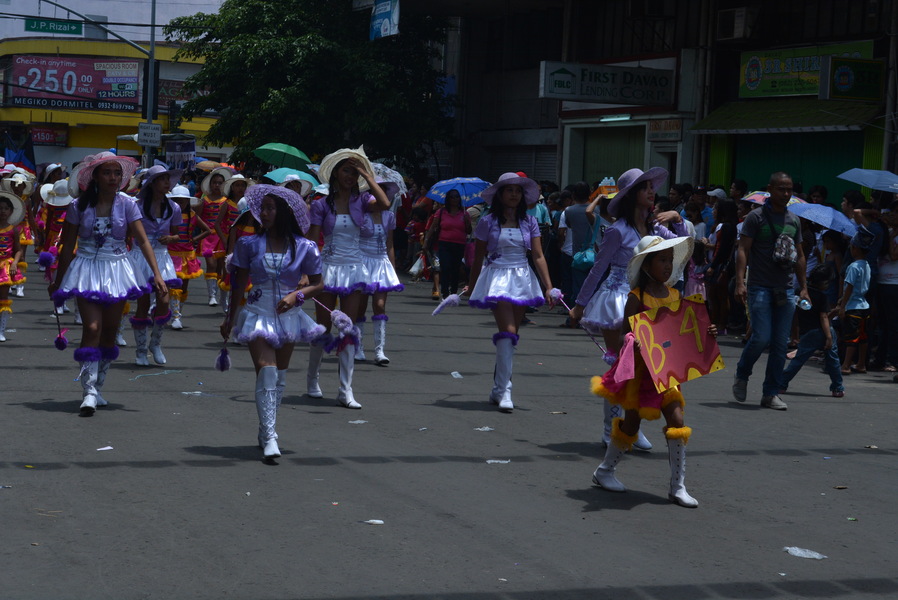 After about thirty minutes or so, we decided to call it quits. We got some refreshments and then walked about two blocks to get to where multicabs to Sasa Wharf passed by. Actually, the plan was to stay as Isla Reta in Talicud Island. From Davao City, you can go to Sta. Ana Wharf and take the boat that directly goes there. We opted out because there were two things I we wanted to see in Samal Island.
Could you just imagine me walking two blocks with all my accessories and the baby? After five minutes, there was a sharp pain in my left shoulder so I decided to hand the daughter over to my partner who was still carrying his 40-liter internal frame pack. That in exchange for a camera bag. Haha.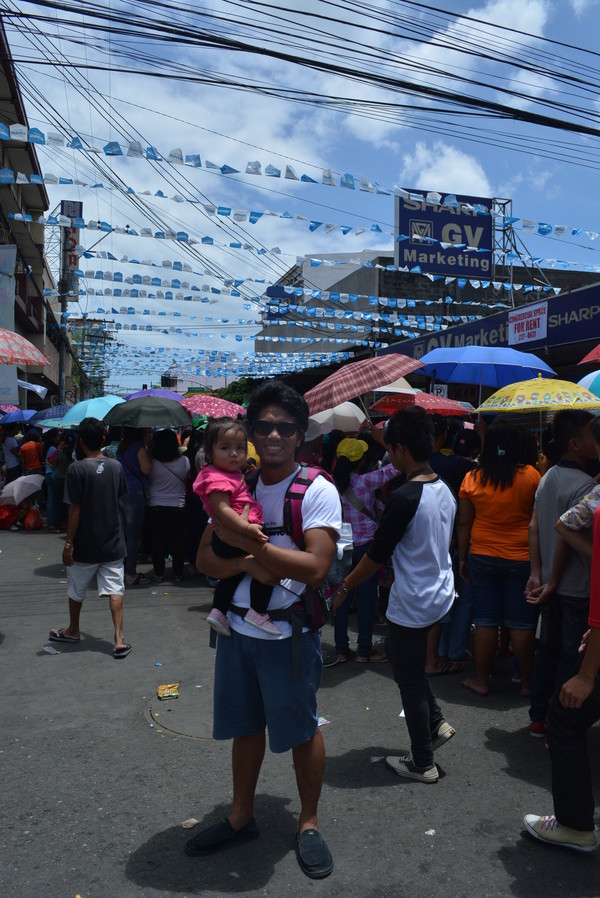 By the way, we had no idea where we were headed at all. We had no maps, paper or mobile, so we had to ask people around a lot of times throughout the entire trip. We had a short lunch at some carenderia and then bought our supplies first: a can of butane gas for our portable stove (thank you to the kind lady from an outdoors shop who pointed it to us), a can opener for our canned goods and a set of fork and spoon with chopsticks. Just right across the store was the multicab drop-off point we were looking for.
We got in the Sasa route but not without experiencing another misadventure. There were probably only three of us (adults) left in the cab when the driver asked us where we were headed. "The wharf to get us to Samal Island", I said. "We've long passed by that area," the driver said. So, we got off, crossed the road, then took another multicab going the opposite direction. Sasa is a very long road, by the way, so do not be scared or intimidated with signboards that say Sasa 11-12.
Finally. We have stopped at the right place.