An Introduction to Mountain Climbing by Trail Adventours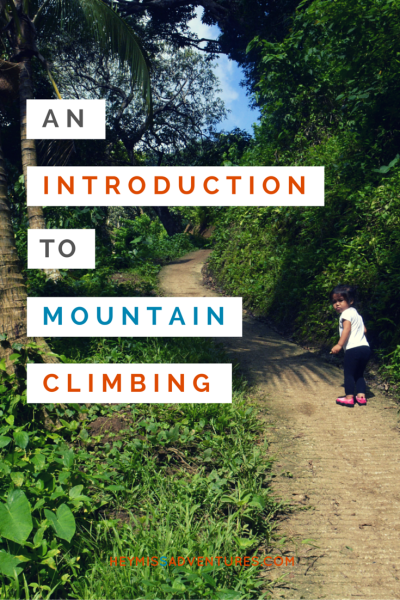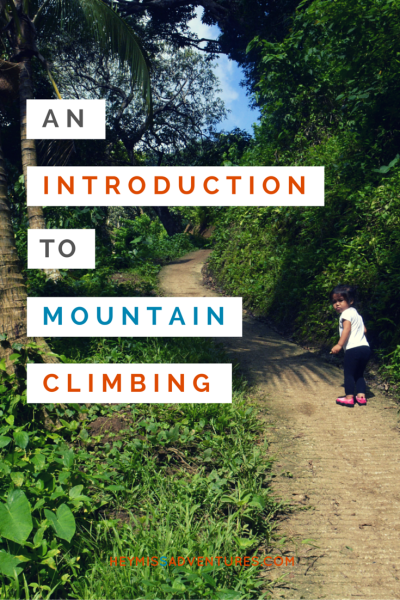 Last weekend, we were very fortunate to have had the chance to join Trail Adventours' first ever hike here in Cebu. The scheduled
Osmeña Peak to Kawasan Falls traverse
 fell on my 2Nth birthday and, since we haven't hiked nor camped for over a month, the partner and I and our 2yo daughter were extremely giddy. We also invited our daughter's godfather to come along with us. (If you plan to do the traverse, we also recommend
camping in Osmeña Peak
the night before.) I won't go into details about the day hike though because we took exactly the same route as we did earlier this year. It was hazy in the morning but as the sun rose, the heat became almost unbearable. It was probably the lack of exercise that caused me to feel a lot of soreness (I also had lots of blisters) even while we were halfway through the hike. Still, I was glad everyone in the team was very friendly and accommodating. We even sang a bunch of songs to take our mind off of the heat (okay I just listened while I concentrated on my injuries haha). Prior to the trek though, Trail Adventours conducted a short talk on Mountain Climbing which I will instead share here. Hope it will help your preparations on the trail! The talk, by the way, was led by Guido and Coby Sarreal who have been exposed to mountain climbing since 1997.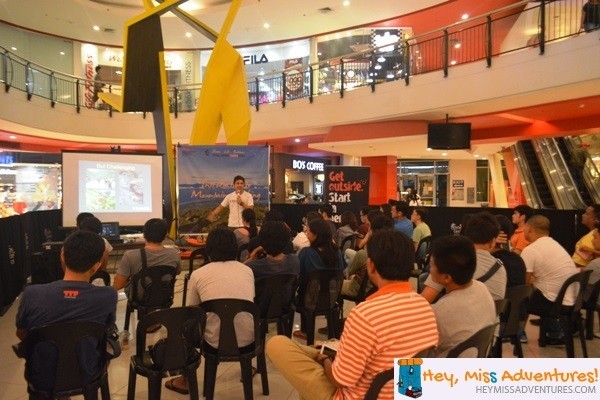 Physical and Mental Preparation
It can be so easy to get excited about an upcoming adventure just like I was last weekend. Since transitioning to working from home for the past two months, we have not been out for a hiking or camping trip so our day hike with Trail Adventours Cebu was a comeback.
Physical Fitness
Here are some basic physical fitness requirements that you should have if you want to do any form of hike up the mountains:
a certain level of fitness
muscle strength and endurance
mostly lower body and back muscles
core muscles
coordination
cardio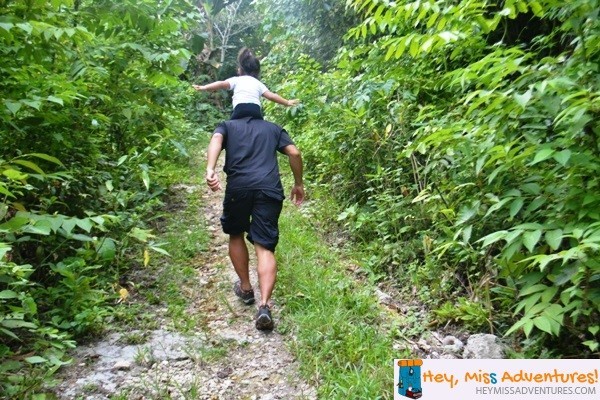 Not quite confident about your level of physical fitness? Here are a few exercises they recommend:
long walks in both flat and elevated terrain
running, jogging
use the stairs
weight training
walking/jogging while carrying a bag
keep climbing
Mental Fitness
Giving up in the middle of a hike is pretty easy, too, just like when I cried (a little) on our way to the peak of Mt Hambubuyog in Ginatilan. But, my hike to Sirao Peak with a full pack taught me a few lessons about climbing mountains. When climbing, here are things that you should mentally have:
the right mindset
grit during the unexpected
prepared for discomfort
pushing one's limit
safety above all else
Climbing Preparations
Pre-climb Meeting. These meetings are very important because it is here that everyone is prepped about the upcoming climb. Participants will know details such as assembly time, itinerary and costs during this meeting. Assigning of things to bring, groupings and other small details are also ironed out here.
Research. Research is very important especially if you have never been to the place. Although you can never be sure what happens until you are actually there, some research will tell you a bit more of what you are up against.
Weather and Risk Monitoring.
Ask Locals.
Learn from Others. Newbies will learn a lot from those who have had more experience but even veterans can learn something new from the beginners.
Special Training. Certain climbs will need special preparations. Before climbing Mt Everest, for example, special trainings to get you used to the altitude is very important.
Why, When and Where
What are my objectives? Personally, my objective during a climb is always to get to the peak. But it leans more towards being a physical accomplishment for me because of my VSD.
What are the environmental and route conditions?
What gear, supplies and skills will help achieve my objective?
Other Very Important Points to Remember:
Ground Cover, Vegetation and Sun Exposure. This would include knowing what type of trail you will be headed for as well as what types of plants are generally found on the trail. The things that you will bring will also greatly depend upon trail exposure: think cloud cover, vegetation, elevation and strength of the sun.
Water Availability, Wildlife and Insects. Is the water source, if any, potable or not? Is there presence of wildlife around the area? Will you be exposed to insects such as mosquitoes or limatik (blood leeches) in the area?
Natural Hazards. It is important to know if typhoons, landslides or flashfloods frequent the area.
Equipment, Gears and Technique
Footwear
https://instagram.com/p/4HpYkDuKkj/ You can choose to wear hiking boots, hiking shoes or trail running shoes. In the end, you must choose footwear that is a good fit, is durable, breathable and lightweight. Having upper protection as well as support and control is also very important.
2. Clothing
Will you be wearing pants or shorts? Pants are generally safer because it protects your legs from injuries but I often find shorts more comfortable since I can feel the wind on my legs. It is important that your clothing dries quickly and is made from lightweight materials. Layering is also very important when climbing mountains, especially those with higher altitudes. There are basically three layers: the base layer, insulation and shell. Base layers manage moisture that originates internally or externally and protects skin against sun, insects, backpack rash, warmth. They are usually made from polyester, merino wool or nylon. The insulation layer reduces convective heat loss by trapping body heat. For this, you can choose materials made from wool, fleece, synthetic fill or goose down (the most expensive). The shell is often made up of waterproof material to help keep water out of your clothing.
Headgears are also important aspects of one's clothing because they can provide sun, rain and cold weather protection and can be used to hold the hood of jackets. Eye protection is also necessary to protect the eyes from bright sunlight, glare, cold wind and blowing particles.
3. Sleeping Gears
The most basic you can bring are sleeping bag and mats but you can also further your protection from the elements with a tent (we personally use a 2-person tadpole tent from Sideout Outdoor) or a tarp system. Hammocks are also great for camp sites surrounded with trees. The qualities of a good shelter should include portability, environmental resistance, condensation resistance and adaptability.
4. Food and Water
The food and water that you bring for a hike depends on many things including trip duration, physical intensity, shelf time, burn time, nutritional value, weight, medical concerns and taste. If you are planning to go hiking for weight loss, don't do it as it is bound to backfire.
When it comes to cooking food, you can choose from using canister stoves, liquid fuel stoves or alcohol stoves. Water is another very important aspect in a hike because it helps keep the body functioning, regulating body temperature, protect organs and tissues, convert food into energy, carry nutrients and oxygen to cells. Because of the nature of the activity, hikers are at more risk to dehydration. If you want to make sure that you are properly hydrated, check if your urine is clear. Too little water can cause dizziness, fatigue, muscle spasms, heat loss or even death. However, too much water can also result to muscle cramps, disorientation, strange behavior, severe seizue, coma or death. Basically, water discipline is necessary and how often you take liquids will depend on climate, level of climb/hike, water sources available/distance and individual needs.
5. Packing
What you pack depends on two main things: how long your trip is and how much load you can carry. When choosing a pack, make sure to find one that fits you well (or sized according to your spine length). You can also choose a frameless or a framed pack. We use the latter — the Sigbin 40 from Habagat. Packing can be very tricky but it is essential because doing it properly will help maintain your center of gravity. It is necessary to keep your pack organized at all times so it is easier for you to take out your items. You might find that using stuff sacks, containers, storage bags and food storage are extremely helpful in getting the job done. When purchasing a backpack, make sure you know your bag and its features well. (You can check out these comprehensive guides on buying a backpack from Lagataw and Pinoy Mountaineer.)
Other essentials to bring to a climb include headlamps, medicine and first aid kits, hygiene kits (toothbrush, toilet paper, lip balm, sunscreen, insect repellent), utensils, utility knife, umbrella, ear plugs, electronics (camera, power bank, phone), extra batteries and plastic, journal, personal and emergency details and others. You might need to bring a few more items with you if you are hiking with a baby or toddler. And in case you are bringing your kid with you, we suggest a backpack baby carrier like the one we use: https://instagram.com/p/2WeIJ1OKjo/?taken-by=heymsadventures Wherever you decide to backpack, hike or camp — be it in Cebu mountains or anywhere else — make sure to keep these principles in mind:
Leave No Trace Principle
Plan ahead and prepare
Camp on durable surfaces
Dispose of waste properly
Leave what you find
Respect wildlife
Respect the mountain and its people
Be considerate of other people
Preparation is Key
Prepare
Focus
Be ready for anything
Respect the mountain
Protect the mountain
Be positive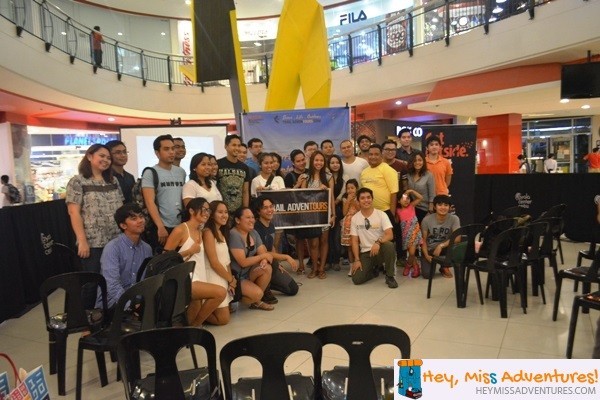 Happy trails! XX
---
Big thanks to the Cebu Blogging Community and Trail Adventours for letting us join their awesome activity. Til the next!
 MORE AWESOME READS