How to Get the Most of Your Hotel Quickly App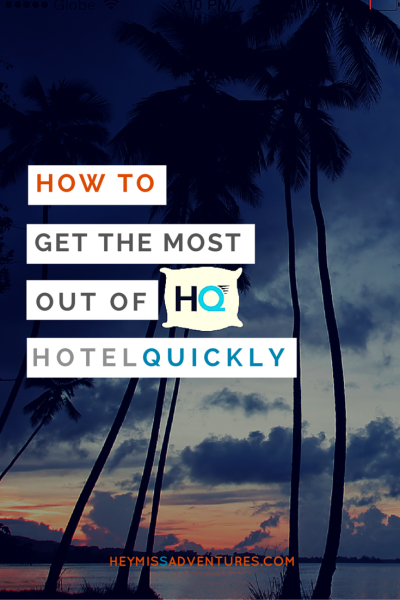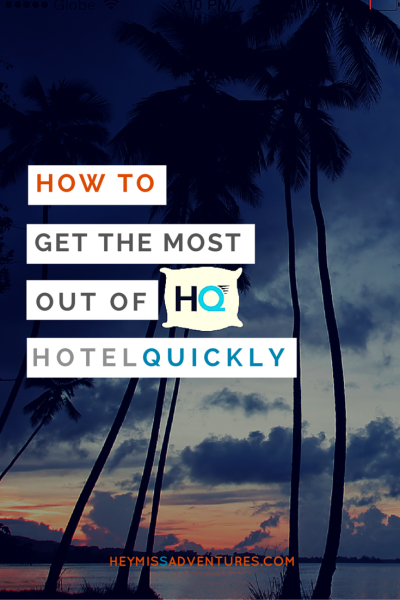 I am always a big fan of planning. I may be spontaneous at times but when money is involved, I always try my best to take a step back before making any major decision. When we planning for travel, I plan everything out and buy tickets and make reservations (but honestly, very rarely on accommodations) to make sure everything has been paid for.
But, you know, there are always those moments when you have to make really last-minute (travel) decisions. And when it comes to hotels, last minute decisions tend to be extremely expensive. Or not.
Hotel Quickly is a last minute travel booking app especially made for budget-conscious people like me.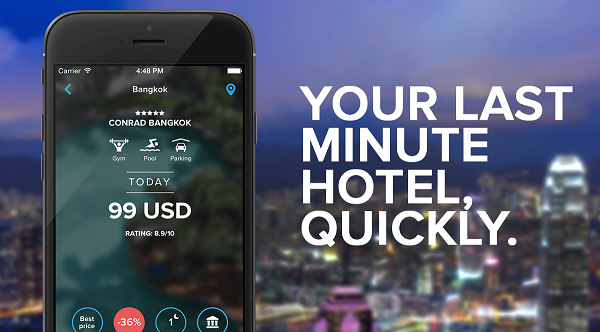 It's currently catered to users exploring the Asia-Pacific region (Australia, Cambodia, Hong Kong, Indonesia, Laos, Macau, Malaysia, Myanmar, New Zealand, Philippines, Singapore, South Korea, Taiwan, Thailand and Vietnam). That means over 150 destinations across 15 countries.
I'm loving the rates so far though. It has really good deals on hotel rooms for two. However, the listings change everyday and they are only available from 8AM to 4PM. So yes, that's really last minute there.
The best time to get your Hotel Quickly booking would be in the morning, so you could grab it before everyone else does.
Not convinced with Hotel Quickly? Well, just check out these two awesome listings I found.
The lowest one I found so far are these two- and three-star accommodations in the city. The other one even has free breakfast include. This is perfect for someone looking for a quick staycation, to get away from life's hustle and bustle.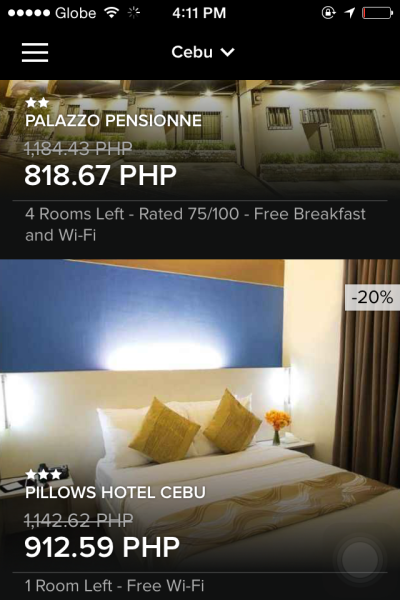 Of course, the app also lists 5-star hotels like this one. And it's less than 200PHP (~2USD) compared to other listings online.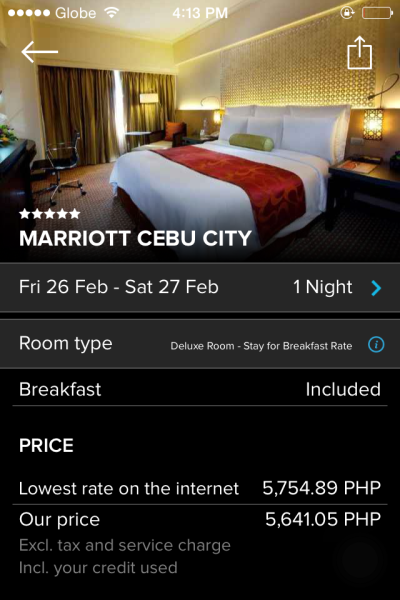 The biggest discount I found so far was rated at 42% off. That's a steal, if I do say so myself.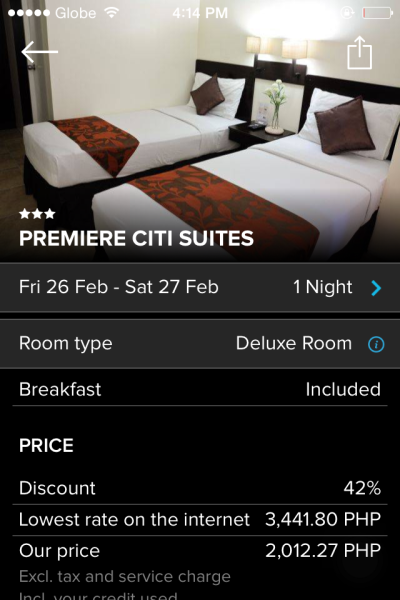 If you are itching to try out 'hotels' but don't have a lot of budget to work on, you can check out Hotel Quickly everyday until you find a good match.
One of the things that I don't like about booking for anything is that there are way toooo many choices to go for. Hotel Quickly has a very minimal list (I think it has around 20 all over Cebu today) so you won't have a headache and that you only get the best of the best.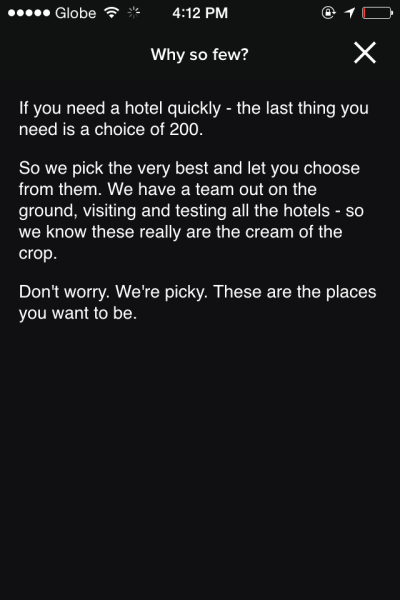 Neat, right? At least you know you only get the best in terms of quality and discount!
Want another way to get the most out of your Hotel Quickly hotel booking app?
Use this code: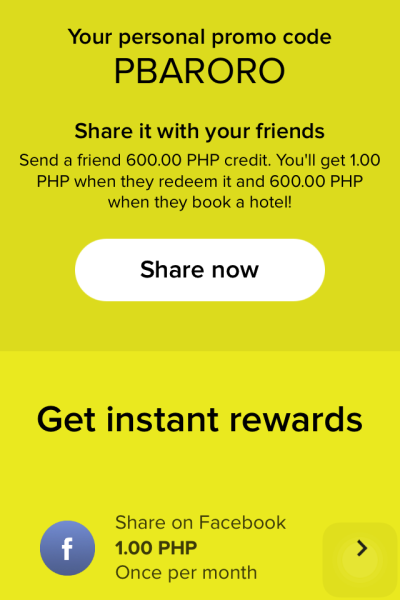 As you can see, you get 600PHP (~12.6USD) credits once you use the code and I get rewards in return if you redeem it and book a hotel using the app in the future.
If you want to experience the same thing, make sure to share you personal promo code to friends and family, too.
You can get your promo code via the Free Nights option in their menu.
So, are you ready to make bookings now? If you have more questions, just check out the Hotel Quickly Customer FAQs page.
Have fun!
XX
Hotel Quickly Last-Minute Hotel Booking App
GooglePlay | AppStore
Website | Facebook | Twitter | Instagram | Pinterest | Google+
---
Disclosure: I was not compensated by Hotel Quickly for this post. However, I will earn credits once you use my promo code above. Thanks!