Mr Pizza: Korea's No. 1 Gourmet Pizza
Close your eyes and imagine the world without pizza. Scary, no? Don't worry. Obviously, it will take a long, long time before pizza gets wiped out on the face of the world. So, anyway, we got to try out a new pizza place in
SM Seaside City
and it was heavenly. What was even better is that they have daily promos that will make you rethink your diet.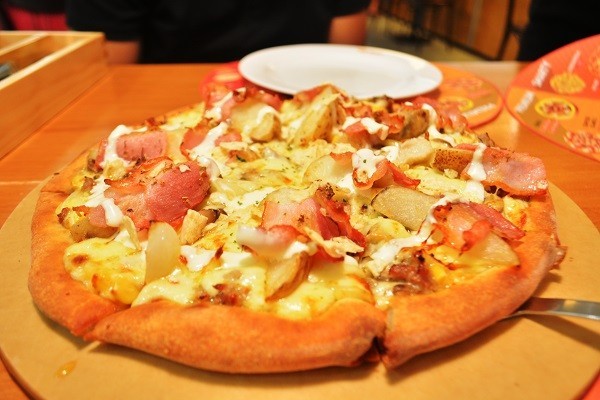 Mr. Pizza was one of the first places we saw after getting out of SM's My Bus so it's in an extremely convenient location for commuters. If I'm not mistaken, this pizza parlor is actually the number 1 pizza chain in Korea — and they also have a Mambaling branch (based on their Facebook page). I loved the ambiance of the place the moment we got in. The staff was very friendly and that was even though they didn't know I blogged. The one con about being a blogger is that they tend to treat you like a royalty (sometimes) because they know you'd be writing about them.
I think we went on a Wednesday so we were able to get a free classic pizza (the Bulgogi one) and take it home for the rest of the family to enjoy.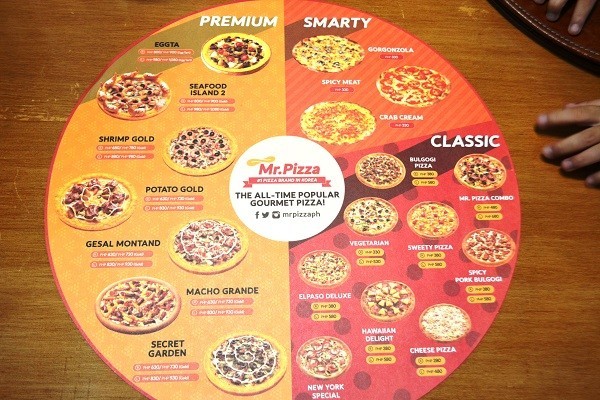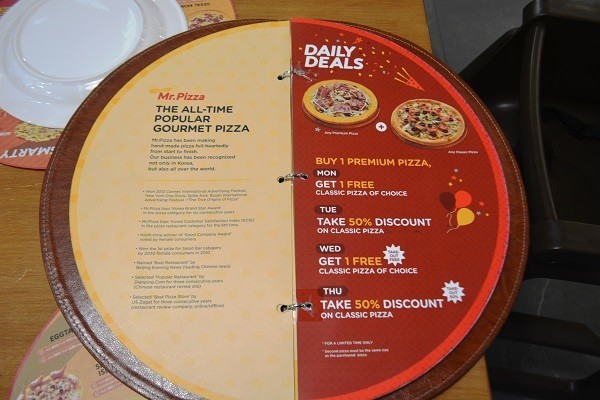 We waited for a while before they served our pizza but you guys can check out how yours was made.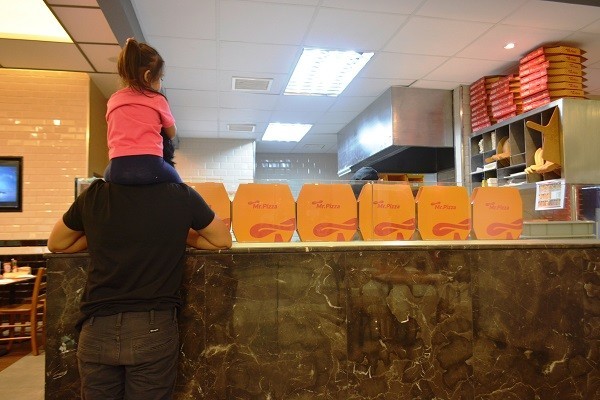 We consider everything as a learning experience so it was a huge plus that their kitchen was open for people to see. One of the staff showed us his moves. The dough fell to the floor, unfortunately, and had to make its way to the trash bin. *sob sob*
The rest of the crew also showed us their dance moves. I think they had this break every hour or so (wasn't able to confirm). It was fun to watch; too bad I didn't get to take a video of them.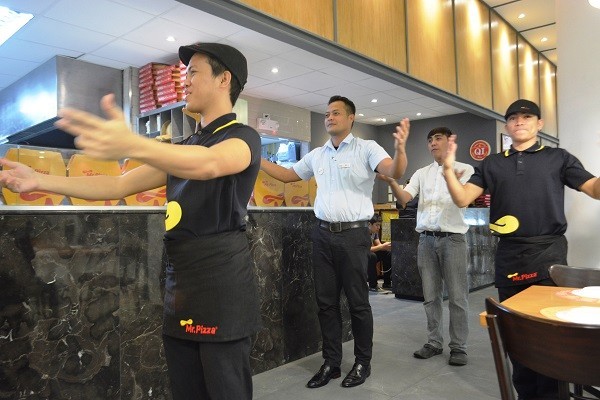 Mr. Pizza abides by what they call the 300% principle. That means 100% hand-kneaded, 100% full-hearted topping and 100% grill-baked. Yum yum yum!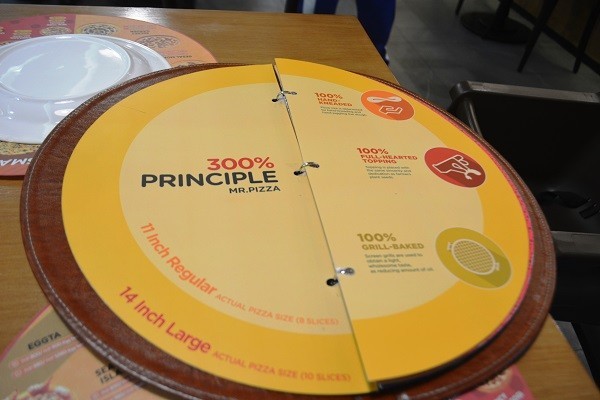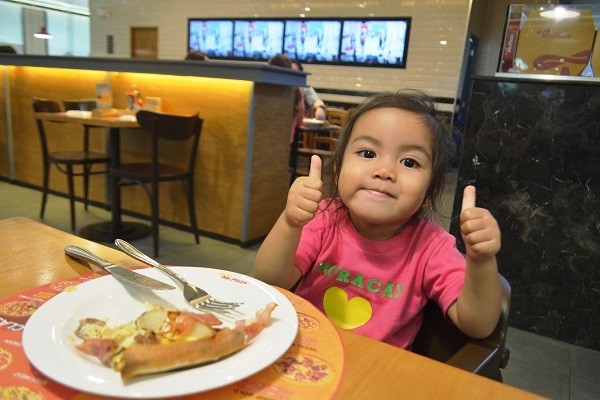 Overall, pizza was good and the price was even better. Interiors and service: double check!
Have you had your pizza fix lately?
---
 Mr. Pizza Cebu Lower Ground Floor, SM Seaside City Cebu Store Hours: 10am to 10pm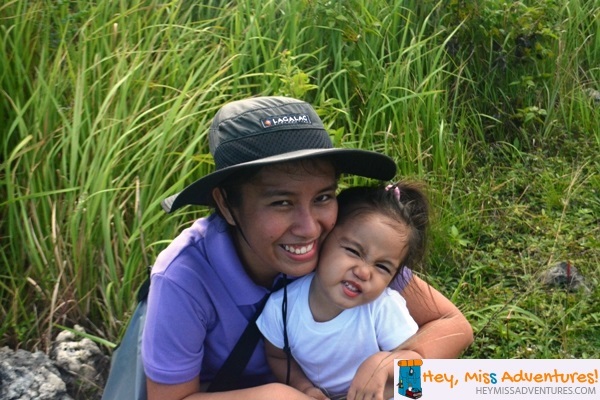 Pam is an outdoors-loving millennial momma who loves to hike, trek and camp in the beaches and mountains with her partner and their 3-year-old daughter. When not exploring the great outdoors, she moonlights as a freelance writer specializing in the travel, parenting, personal finance and digital marketing niches. You can also follow her via social media: Facebook, Twitter, Instagram and Pinterest!