Disclosure: I was not paid by Tomato or SWAP watch to feature them in this post. In fact, I shelled out my own money to buy their great watch. I did get a discount, after failing to win one of their past contests.
Hello, it's DIY Tuesday!
But, instead of making something that's totally from scratch, I am featuring a cute item today that's also partly DIY and a whole lot unique.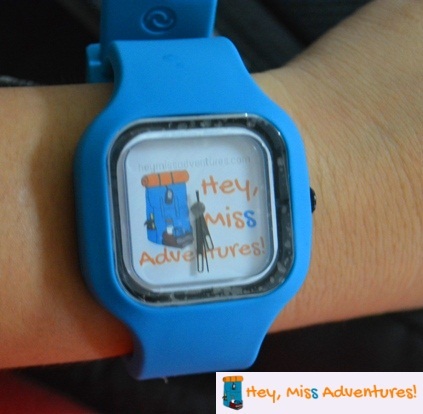 Yeah, I didn't remove the protective sticker because I am a careless person. I don't want my watch to be marked with scratches when it's barely a week old (as of picture).
Tomato timepieces have been around for some time now, giving all watch lovers and aficionados their dose of satisfaction. However, aside from the corporate looking watches, Tomato also has the SWAP line which consists of a face (where the actual watch is located) and the colorful straps. What's so great about these SWAP watches? You can simply buy one watch and two straps then you'd have two watches you can swap around.

I was very fortunate to have availed of a 50% discount on the face and bought two straps as well, so I could avail of the free shipping.
Normally, SWAP faces are around PHP500 each but since mine were the personalized ones, they were priced at PHP1000 each. Straps are sold for PHP350. You can also buy starter kits at PHP1000 each and already consists of two straps and a face.
I was very happy with the process of obtaining the watch. First of all, the customer service (Tracy) was very prompt in her replies from the time I ask for the discount code (because it was not included in their mail) to the time I sent out the design for the watch.
At first, I sent out an image that was already the size of the face but after showing it (they send out, via email, the prototype design before finalizing to make sure you are happy with how it looked), I decided it was too pixelated and sent out a bigger image instead. After all was done, they sent out the final design, and then informed me that it was already being shipped.
The whole process may have lasted about a week (or less) since there was a change in the design and since it was also done over the weekend. Aside from email, Tracy also contacted me through my cell phone regarding the design. A big thumbs up to their super customer service!
Then, about two days after shipment, I got my watch!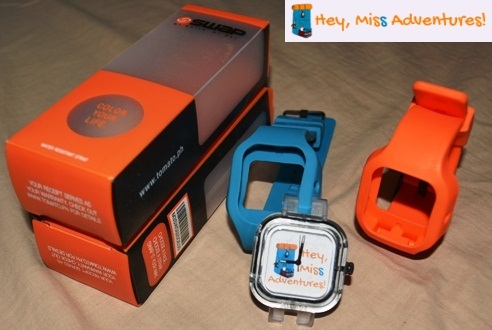 I'm pretty sure you've all seen this design in my watermarks. I've yet to change the header for this blog. I super love it – I love the colors, too.
Now go get your own SWAP watches at your nearest malls (there's one in Ayala Cebu) but you could also have your orders sent through their online store, Tomato PH.
Happy DIY-ing!
XX