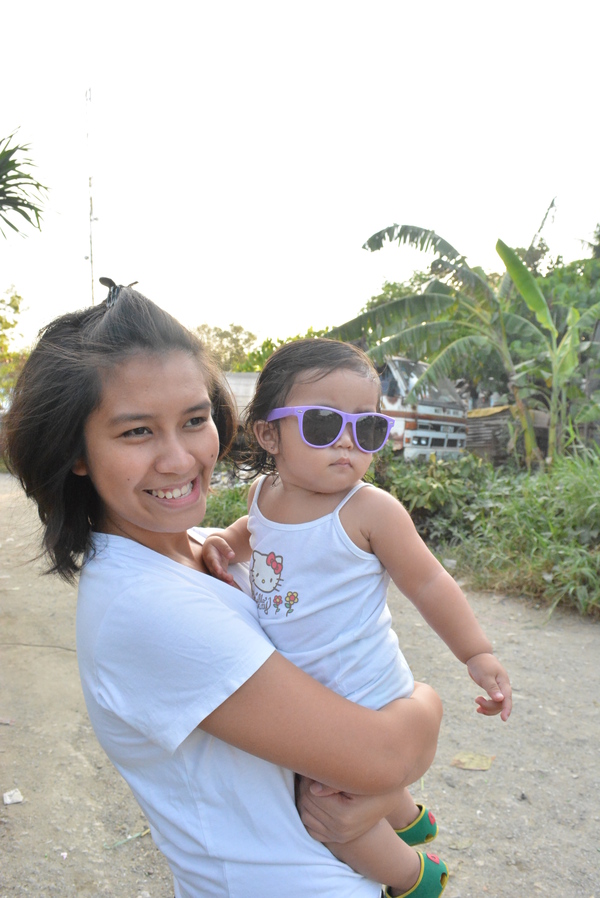 It was super hot today like it has been in the past month or so here in tropical Philippines. What better way to cool off the summer (hmm, summer happens all year round here – I remember being extremely hot out on the beach a few days after Christmas one time) tropical heat by eating something really cold.
It was actually more of a spur-of-the-moment decision. I was itching to get the sewing machine from the partner's mom, which she said was already working fine (yey! but that's for another blog post). My dad volunteered to drive us there – about five minutes away – since the machine, although portable, was still a little heavy for commute. Plus, we decided to get the desktop CPU that had been staying at their house for about three years now.
After picking the items up, we told the partner's mom to come with us. I told my parents to go to Ice Giants in City Time Square near Parkmall. It was a new place, City Time Square, and eating ice cream seemed like a perfectly great way to spend the afternoon.

Alas! When we got there, the place was packed. We had to wait in line for people who got tables reserved. We were 8th on the list and had to wait for probably about an hour. We were able to talk to another customer who said they waited about two hours before they got a table. Argh.
The daughter did have some fun walking around with her paternal grandmother (maternal grandparents stayed in the car while we waited for our turn in the reservation line) and her cousins (my niece and the partner's nephew). Oh and we just wore our house clothes. My niece asked if we were sure about getting out of the car in our current clothes. Haha.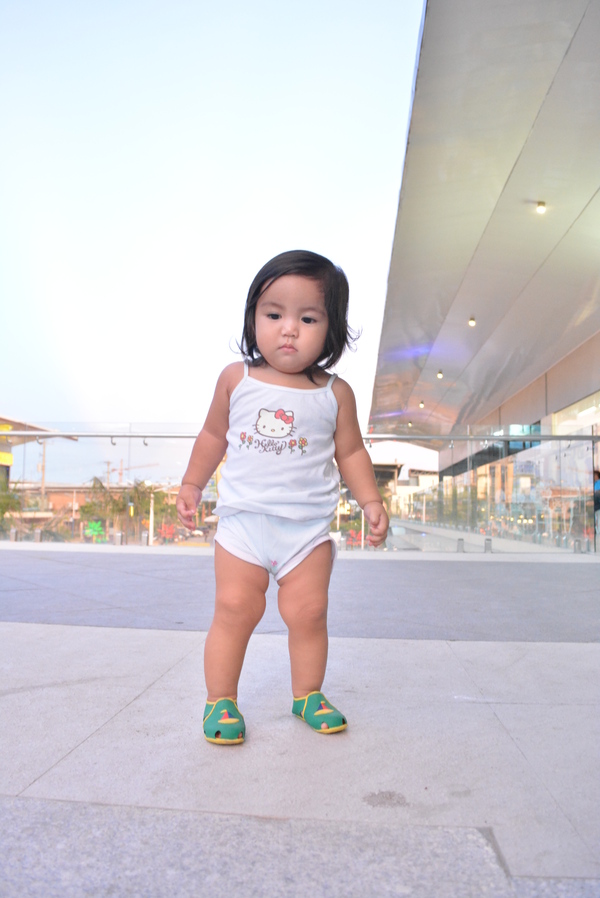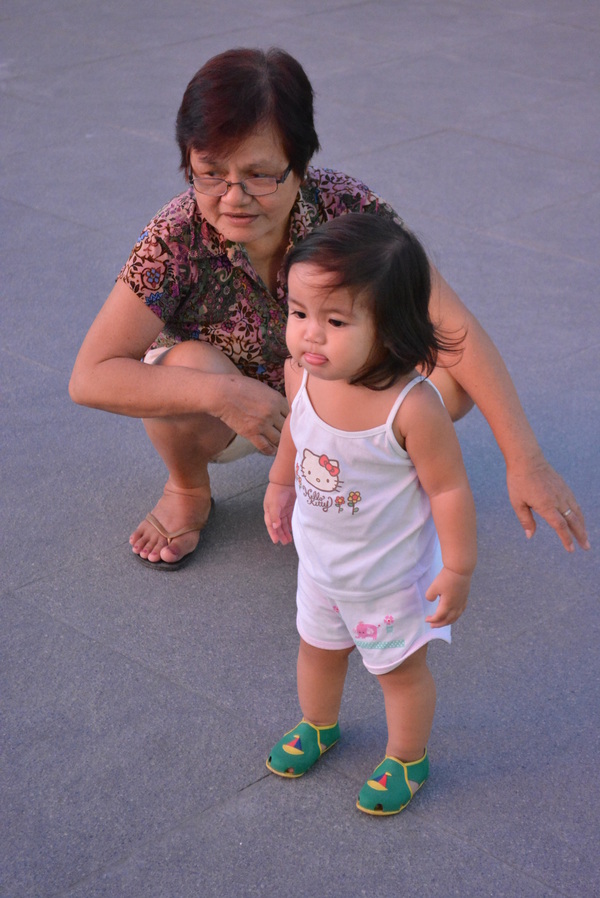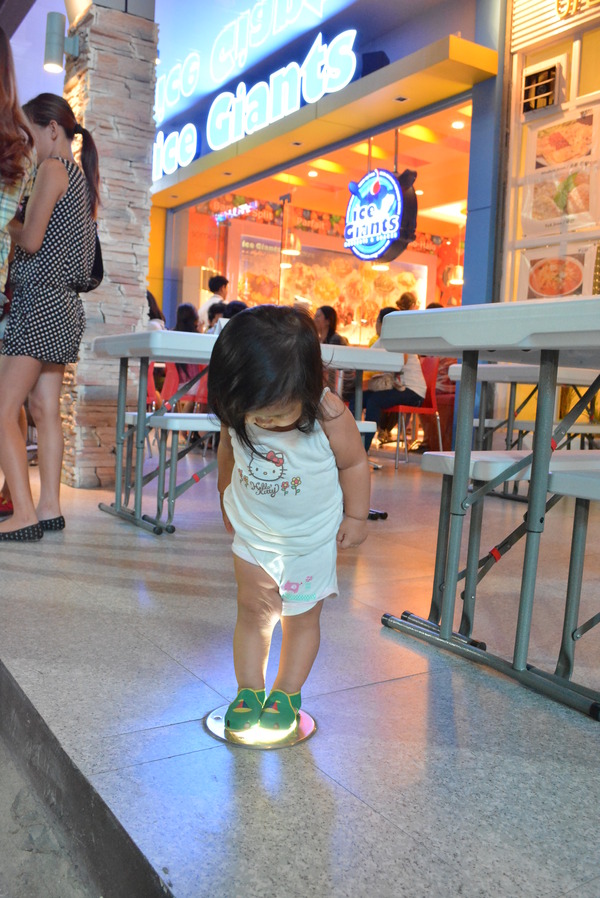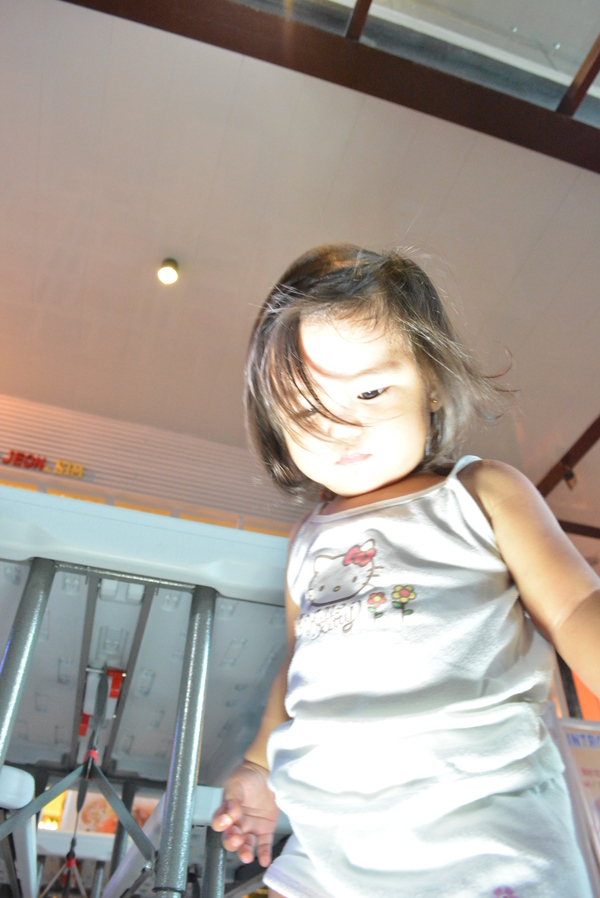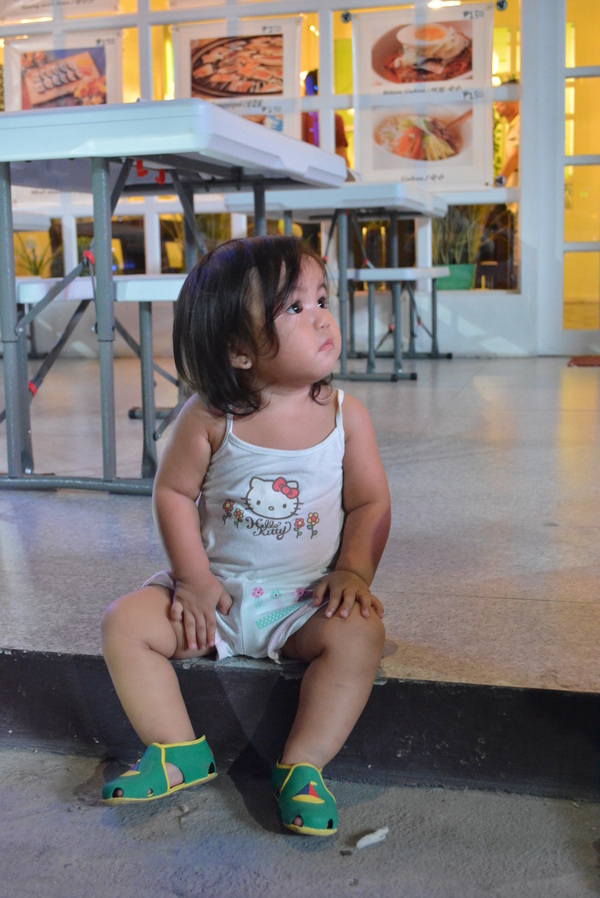 Finally it was our turn.
It was already too dark for desserts but we went ahead anyway. I had second thoughts on getting dinner a few minutes ago as I was still full but in the Filipino setup, you haven't taken a meal until you have rice in it. So I ate a little a few minutes ago.
Anyway, we got:
Spanish Sardines Pizza (PHP 165)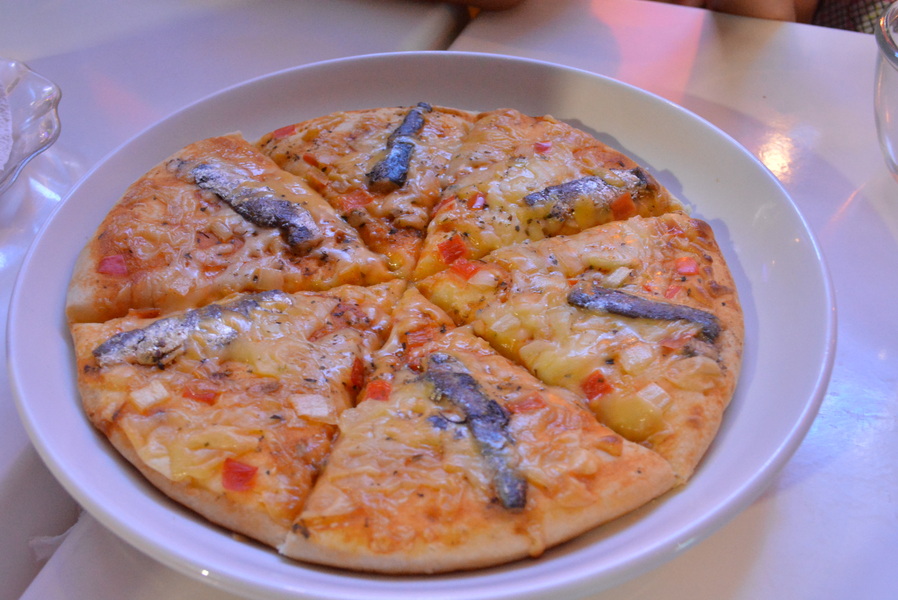 That's all I really had to share. I am such a bad blogger at these dine-here/visit-this/check-these-places posts. I forgot to take a picture of the menu but you could probably find a few posts around the web. Armf.
That's one thing I need to improve on, right? Haha.
And so I need to go now. I think the heat and the sudden cold and sweet just irritated my throat and now my nose. My eyes are watering, too. Yikes.
XX
____