When you put yourself on the line in a race and expose yourself to the unknown, you learn things about yourself that are very exciting. ~ Doris Brown Heritage, pioneer in women's distance running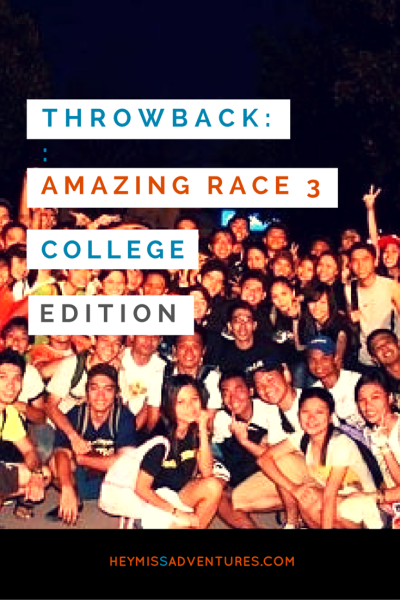 I could not remember when I started embracing my adventurous side, but I did. Among the first few things I added to my bucketlist was the chance (of a lifetime) to join The Amazing Race. I wasn't sure I could actually make it through the screening process though. I was diagnosed with VSD when I was about two months old and I think the hole has not entirely closed down until now. I was also not exposed to doing sports so I felt that I would be awkward and clumsy out there.
My chance of a lifetime, however, was slightly opened up when one of my batchmates came up with an ultra cool way of learning from our Safety Engineering class. Being the "hip and young" person that she is, our teacher decided to suggest our own version of The Amazing Race to be added to the yearly sportsfest for the Department of Computer Engineering.
I have yet to recover the pictures from the first and races that I joined in – I will start sharing pictures of the third race instead.
Each team was composed of four members. Before race day, we were also asked to submit our own logo and team name. This is what we came up with. Actually, I took the liberty of designing our own logo since I was feeling creative that time. This is Beatles and Andy Warhol inspired. I don't know why they called themselves the Three Blind Mice though. The Eva Mendes part – well, one of my teammates thought I had a slight resemblance to the actress. Haha.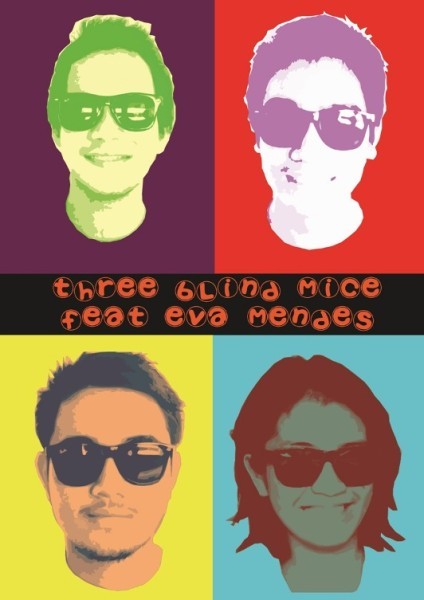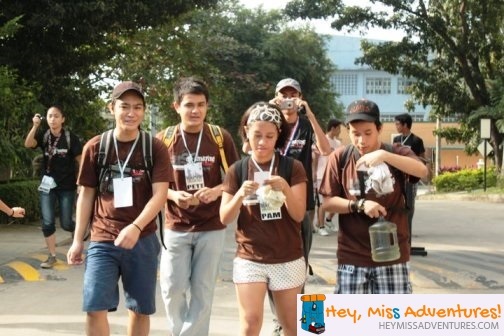 I could no longer remember the tasks that were given to us as it was already two years ago. I do remember getting ourselves across a spiderweb-like maze of ropes without getting it touched. Below are pictures of us trying to put together a passage from the Bible in Cebuano and making a shot through a basketball hoop while blindfolded (while also being carried by another team member).
I think we also had a challenge that involved determining values of resistors based on their color bands – since we often used them in laboratory class.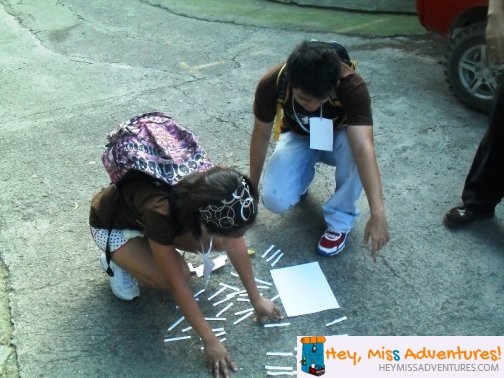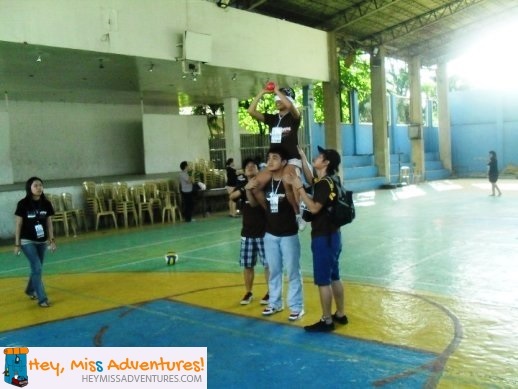 One of our teammates had to be "given up" but was actually given a get-as-many-Facebook-likes-as-you-can type of challenge. The teammate who got out was unfortunately not the best fit for social media challenges so we had to wait a little while. I could have generated those Facebook likes much faster but I wanted in on the adventures.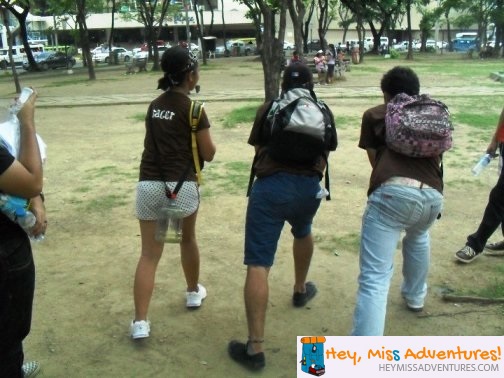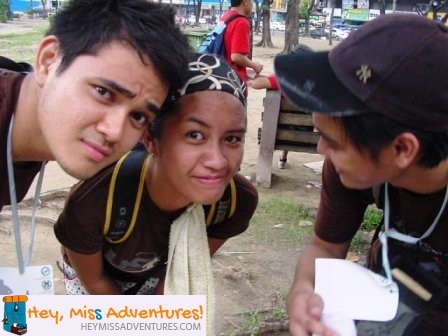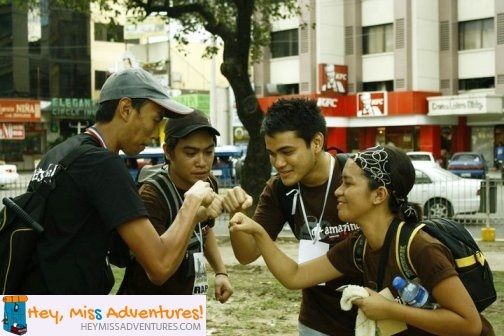 We could have placed better during the race but we got held a long time because of the Facebook like challenge. I think the last challenge was running/jogging/walking around a 400-meter oval before finally being allowed to walk/run/jog another 400 meters (I guess) to the last destination.
We opted to take public transportation and get a penalty instead. Our legs were already killing us plus we already accepted our fate. So, why tire ourselves even more, right?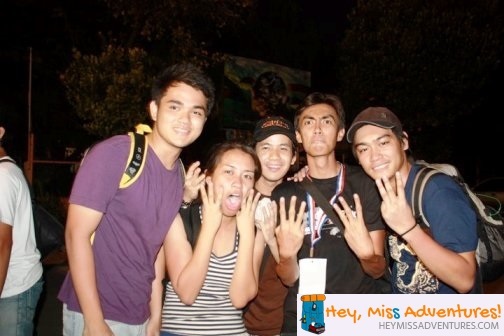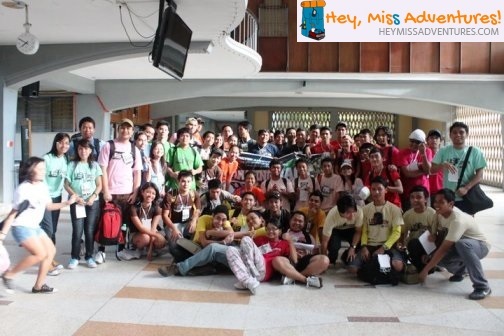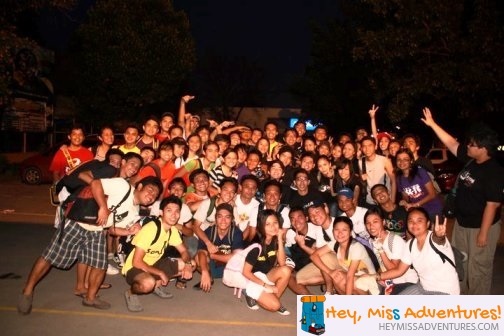 Overall, it had been great. Totally sore but super fun.
After the exhausting day, we went out to an eat-all-you-can buffet. What a day!
XX

---
---
Amazing Race merchandise that might interest you…