Are you ready to bring the kids?
Get our 10-page guide on traveling with kids around the Philippines!
PLAN YOUR NEXT FAMILY ADVENTURE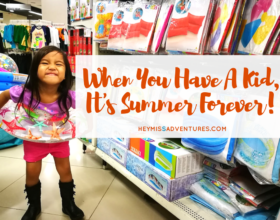 Guess what, we're moving to our new house in a couple of days (OMG, it's for real!!!) and while it's already June and thus, rainy season in the country, it doesn't feel quite so. As I'm writing this article, my four-year-old daughter just requested to have the air...